Is the Apple Watch Sport worth it? After having worn the Apple Watch Sport for almost a year, I have reached my final verdict about Apple's first wearable device and will answer this very question!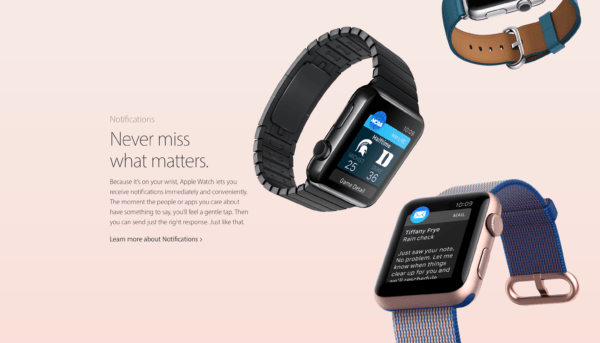 I ordered my Apple Watch Sport on April 10th and was super excited when I finally had it in my hands. Time has passed since then, and my first impression of the device has changed a bit. One thing upfront, I have worn the Apple Watch Sport every single day since I got it and I will continue doing so for the foreseeable future. I still believe the Apple Watch Sport provides value and I would buy it again but maybe for different reasons.
Apple Watch Sport
Telling time
The Apple Watch (Amazon*) is, first and foremost, an excellent and accurate watch. I love that it adjusts itself automatically when I cross time zones or when daylight savings time begins and ends.
Important information at a glance
Being able to see relevant information, such as time, temperature, upcoming events, the day of week, date and activity progress, at a glance and without having to pull out my iPhone is incredibly convenient. That alone makes the Apple Watch a device worth wearing all day.
Notifications
Closely related to the previous benefit, notifications are very well implemented on the Apple Watch. They too allow me to quickly glance at relevant information without having to pull out my iPhone. Taking action on certain notifications, such as marking a reminder as completed or replying to an iMessage is a welcome benefit.
Apple Pay
Paying with the Apple Watch at stores that support contactless payment is a breeze. I use that feature exclusively at Whole Foods, and it never failed. Not having to rely on my wallet is especially helpful last week, when I had forgotten it at home and didn't notice until I was standing at the cashier.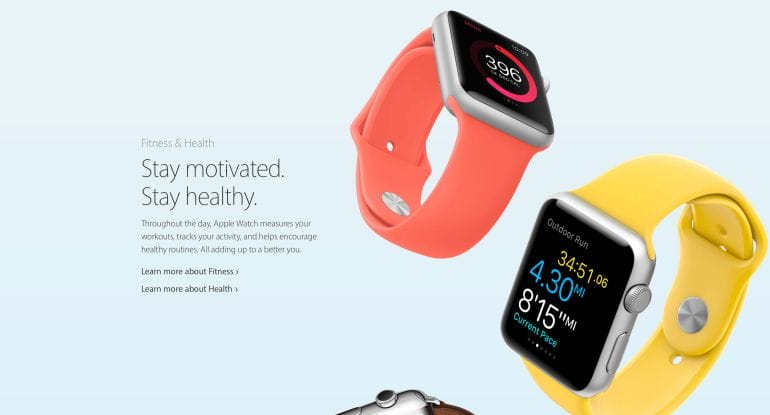 Apple Watch Sport – the good
Fitness
I have been more active since I started wearing the Apple Watch, it's as simple as that. I don't always succeed at "closing those rings, " but I do make an effort. The fitness features Apple put into the Apple Watch and watchOS are by no means complete, but what's there has value.
Battery life
I usually get up between 5–6am and go to bed between 9–10pm. By that time, I usually have ~30% battery left. Only twice has it happened that my Apple Watch switched to Low Power Mode before I went to bed. I don't wear the Apple Watch overnight, so having to charge it doesn't bother me. That being said, I wish I could use the Apple Watch instead of my Jawbone UP for sleep tracking without having to jump through hoops.
Siri
Siri and especially "Hey Siri" had some issues in watchOS 1.0 but lately, I have it found to be working very reliably. I use Siri a lot to create reminders or set a timer while cooking.
Exchangeable watch bands
I love the Sports Band because it is very comfortable to wear and I don't have to worry when it gets wet or dirty. I also have the Leather Loop that I use for meetings and special occasions, and I think I'll get the new Woven Nylon Band. Being able to change the look and feel of the watch by exchange the band is a nice benefit.

Apple Watch Sport – the bad
Display sleep
In the beginning, I thought it was cool how the Apple Watch turned its display on and off automatically, depending on your hand gestures. Turning the display off when you're not looking at the watch is meant to conserve battery life. Most of the time the Apple Watch turns on the display correctly when you flick up your wrist. But "most of the time" isn't good enough. In certain awkward positions, for instance, while lying in bed, sitting or holding a baby (something I found myself doing a lot lately), flicking up the wrist doesn't turn on the display. As a result, I have to push the digital crown to turn on the display. That is inconvenient and annoying.
Performance of native apps
Native apps perform much better than 3rd party apps, but they still make the Apple Watch feel underpowered. The Workout app, for example, takes up to 5 seconds to load. That's at least three seconds too long for my taste.
Also, the Mail is, after having loaded, is slow refreshing my inbox and sometimes shows old and already deleted or archived emails as unread, while not showing new ones at all. Even simple apps like Stop Watch take way too long to load, so I avoid using most apps on Apple Watch.
Heart rate monitor
The heart rate monitor works well most of the time, but I have noticed issues during workouts where I move my hand and wrist a lot. A few weeks ago, during a Crossfit-inspired workout, my heart was racing when I glanced at my Apple Watch and saw that it reported a heart rate of 79 beats per minute. I paused my workout for a moment and pressed the watch firmly against my wrist to see if the sensor would pick up the correct heart rate. It did not, and that made me wonder how often the Apple Watch reported a too low heart rate, and as a result, a far too low burned calorie count.
Missing fitness features
The Apple Watch offers a good fitness foundation, but there are features I'd like to see in a future model of the watch and version of watchOS, such as:
Built-in GPS: Untethering the Apple Watch from the iPhone to accurately track position and distance.
More detailed run analysis: I want to see my runs on a map, including elevation information, etc. Most other running apps offer such capabilities already.
Workout app for iOS: I'd like to be able to start and stop workouts on my iPhone.
Adjust distance: When running without my iPhone, the Apple Watch may record a slightly incorrect distance. Especially when I run pushing a stroller, which alters my stride and thus Apple Watch's ability to correctly determine distance. I'd like to be able to adjust the distance after the fact.
Spoken updates: I'd like Apple Watch or iPhone to give me spoken updates during the run, so I don't have to look at the watch.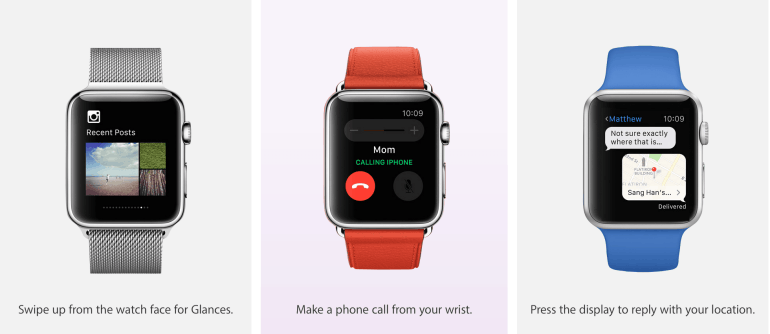 Apple Watch Sport – the ugly
Performance of 3rd party apps
Despite WatchKit 2, native apps feel sluggish and are thus pretty much unusable. The only 3rd party apps I put up with are: Fly Delta and Workflow. Those load reasonably fast most of the time but not fast enough for me to consider them a pleasure to use.
Apple Watch Sport after one year of use
Is the Apple Watch Sport worth it? In my opinion, the Apple Watch is worth it, despite its flaws and shortcomings. I would, however, recommend against buying an expensive model, because you won't get better technology compared to the most inexpensive one, the Apple Watch Sport. I'd rather get a new Apple Watch Sport every year (or whatever Apple determines the release cycle to be) than a more expensive model every two years.
If you own an Apple Watch, what is your opinion? Is the Apple Watch worth it for you? Let me know by leaving a comment below!

I'm a healthy living and technology enthusiast.
On this blog, I share in-depth product reviews, actionable information and solutions to complex problems in plain and easy-to-understand language.