About Michael Kummer's Blog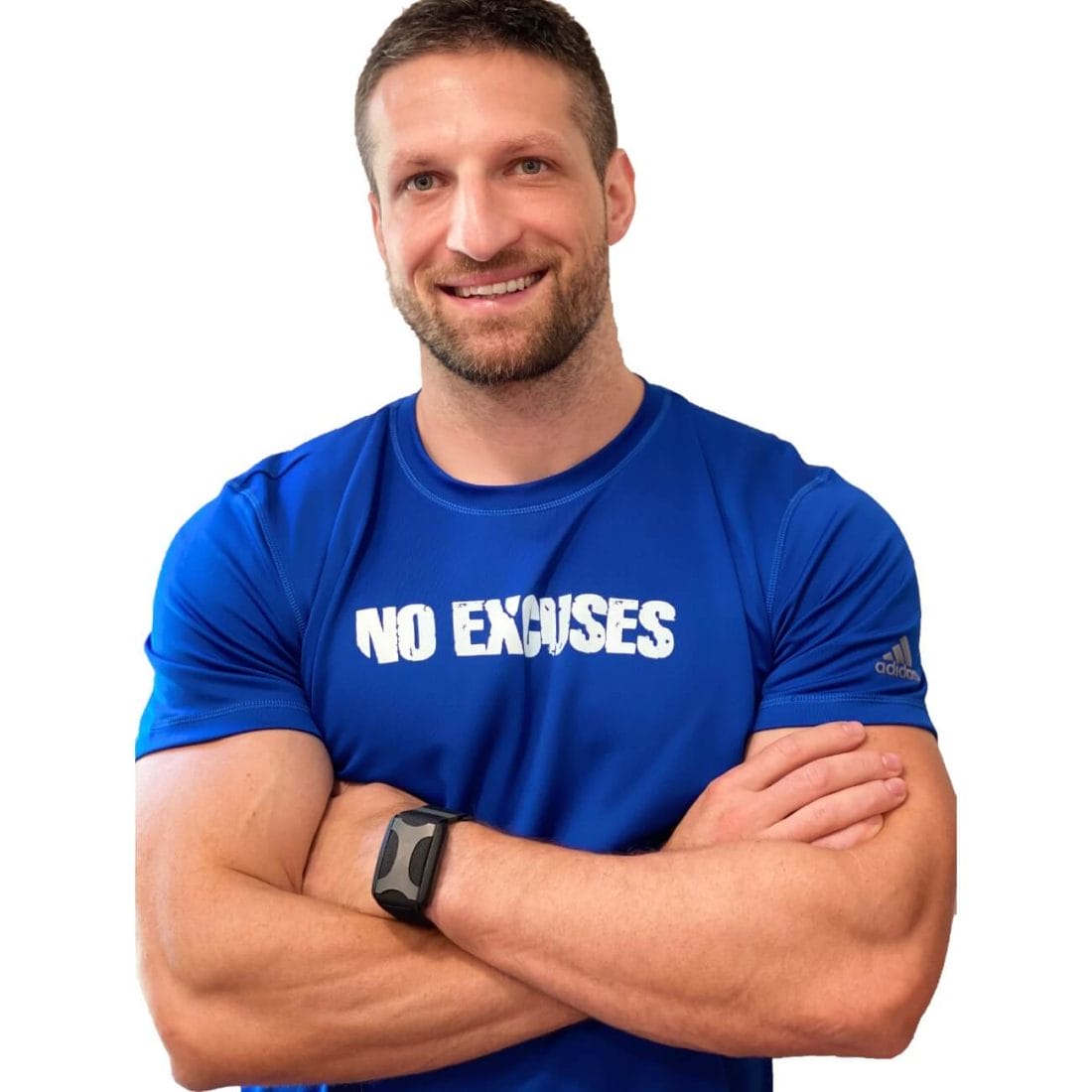 Hey, I'm Michael, the founder of MK Supplements and the principal writer behind this blog.
I was born and raised in Austria. I speak German, English and Spanish.
Since moving to the U.S., I have lived and worked in the greater Atlanta area. In my twenties, I was a professional 100m sprinter. These days I do mostly CrossFit. I'm a technologist and Apple fan.
I love science and don't believe anything unless there's proof. I follow an animal-based diet and intermittently fast on most days. I'm married and have two trilingual kids. My goal with this blog is to share what I learn so that you can spend time on something else.
I started this blog in 2012 with the goal of sharing Mac and photography tips and tricks. Over the past few years, I have re-focused on the areas that my readers and I are most passionate about, including diet, fitness and technology.
My goal with every article I publish is to share information and solutions to complex problems in plain and easy-to-understand language.
You can learn more about the team that helps run this blog here.
Why Health and Technology?
Many people have asked me why I cover so many different and (sometimes) incompatible topics on my blog. Wouldn't it be better to focus on one or the other?
Maybe. However, I'm equally passionate about both health and technology, and I strongly believe that both can have a positive or negative impact on virtually everybody.
Unless you belong to some native tribe living in a remote area far away from civilization, both technology and health are issues you'll have to deal with.
Technology is an integral part of my life and I try to make the best out of it, without allowing it to consume me. I have also realized that if I want to prevent developing a chronic disease, such as cancer, heart disease, diabetes or Alzheimer's, I have to make changes to my dietary lifestyle, sleep and exercise routines. So come along with me on this journey and let me share with you what I learn, so you don't have to make the same mistakes I did.
Facts and Figures
Quick Facts
2 Million Annual Page Views
90% Organic Traffic
1.7 Million Annual Visitors
07:00 Minutes on Page (average time)
Top Countries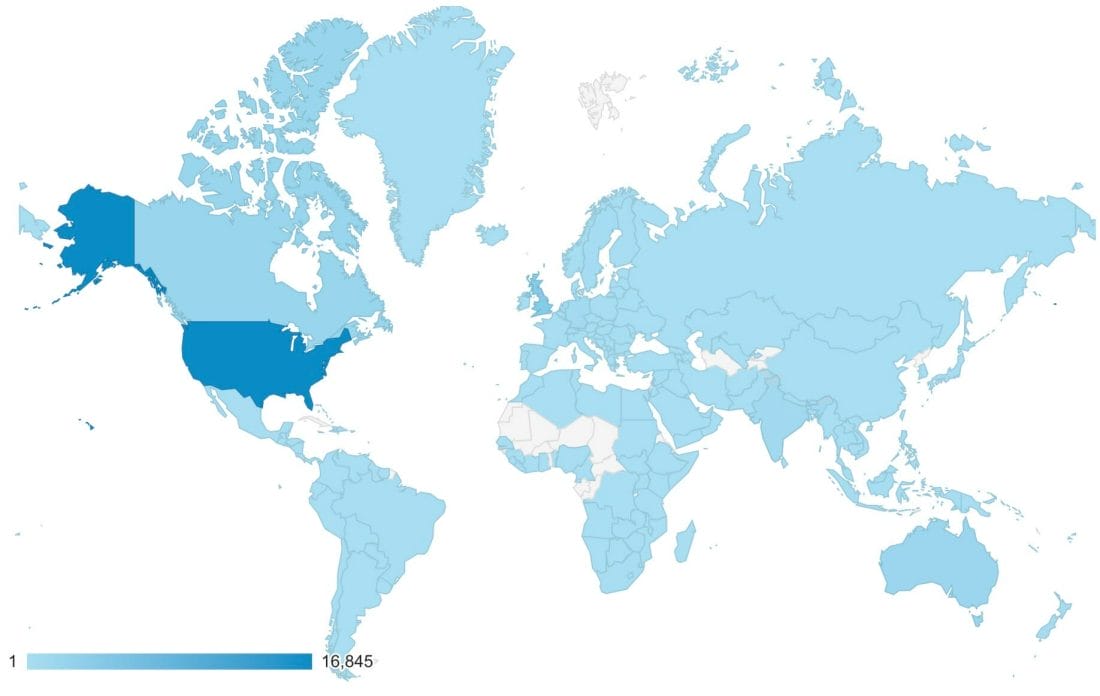 Visitor Age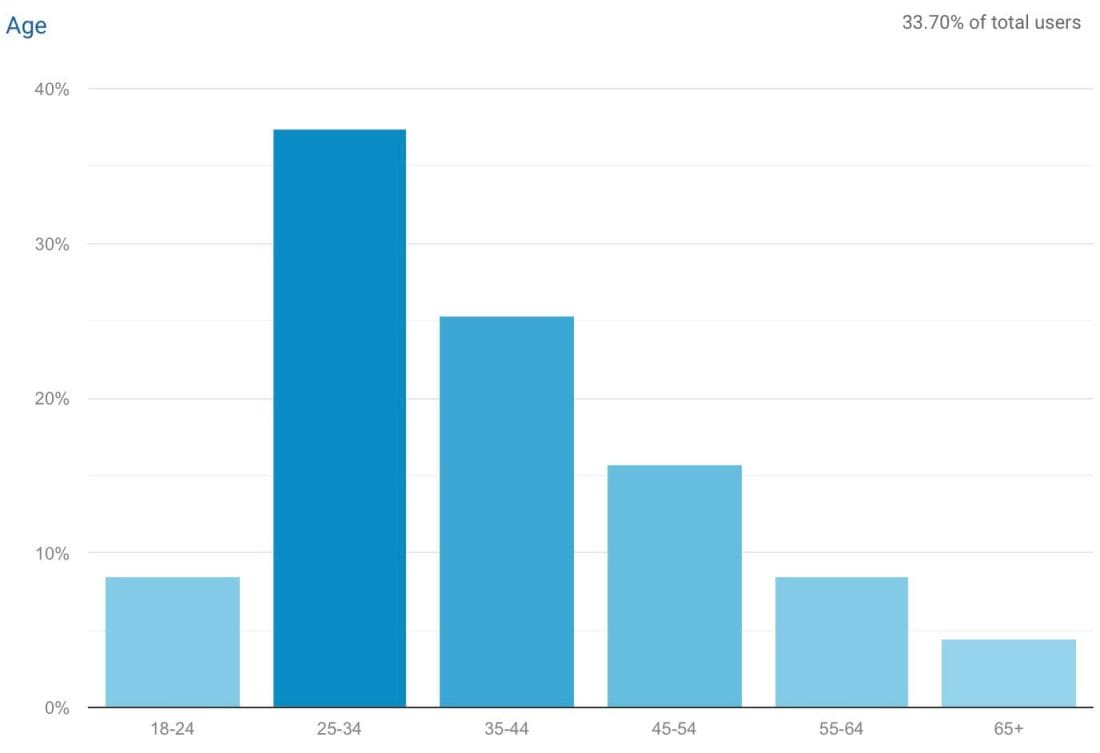 Visitor Gender