About Michael Kummer's Blog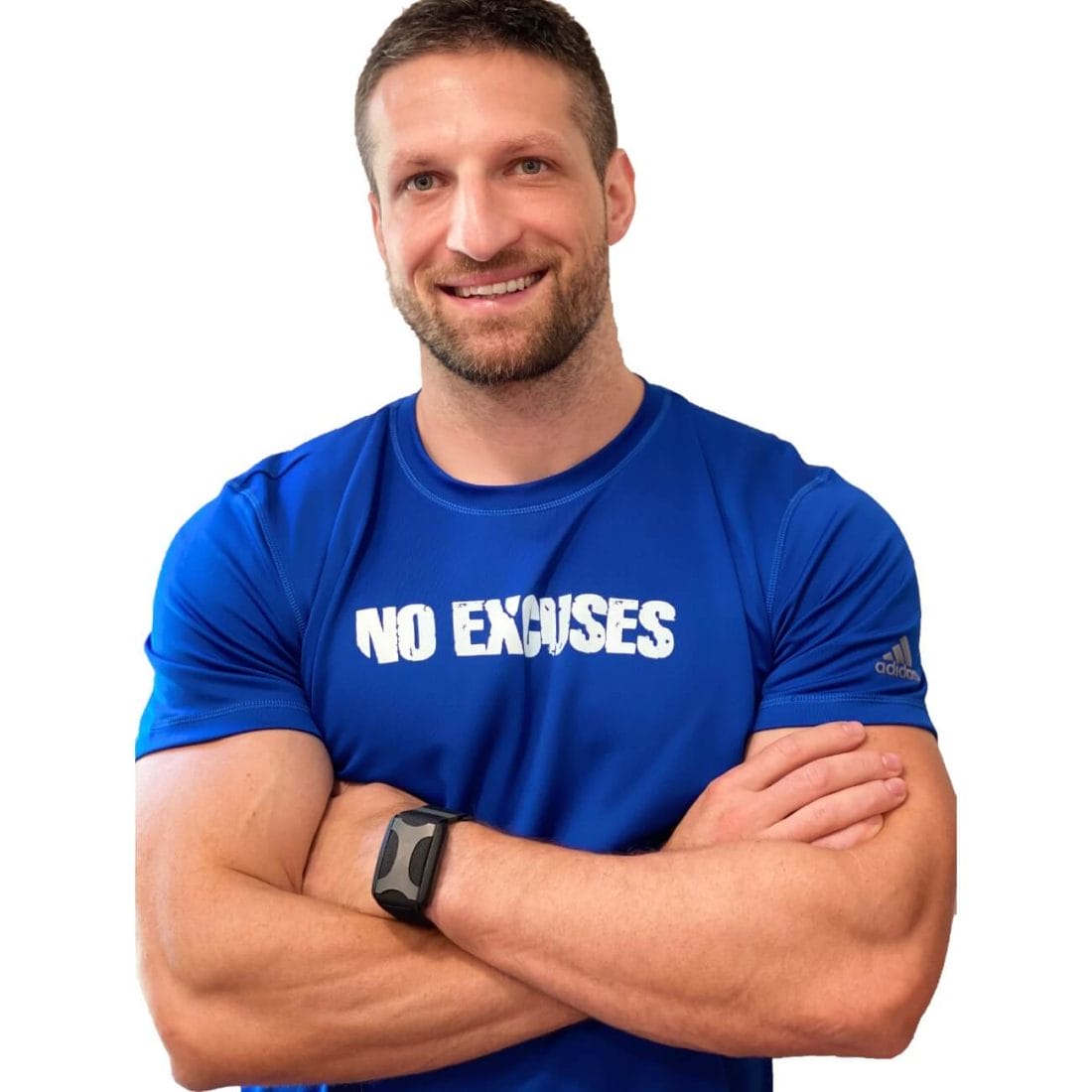 Hey, I'm Michael, the founder of MK Supplements and the principal writer behind this blog.
I was born and raised in Austria. I speak German, English and Spanish.
Since moving to the U.S., I have lived and worked in the greater Atlanta area. In my twenties, I was a professional 100m sprinter. These days I do mostly CrossFit. I'm a technologist and Apple fan.
I love science and don't believe anything unless there's proof. I follow an animal-based diet and intermittently fast on most days. I'm married and have two trilingual kids. My goal with this blog is to share what I learn so that you can spend time on something else.
I started this blog in 2012 with the goal of sharing Mac and photography tips and tricks. Over the past few years, I have re-focused on the areas that my readers and I are most passionate about, including diet, fitness and technology.
My goal with every article I publish is to share information and solutions to complex problems in plain and easy-to-understand language.
You can learn more about the team that helps run this blog here.
Testimonials From Brands I Work With
It's a privilege to work with Michael. He maintains a strong and sustained leadership voice regarding the importance of wellbeing, and he's without question one of the top TouchPoint affiliates. We look forward to a long partnership together.
Team TouchPoint
Affiliate Manager

The partnership with Michael has been a winner for us! Michael is an absolute beast of an athlete and is also incredibly intelligent and analytical about his approach to not just technology, but the impact it can have on his reader's lives. Authenticity, intelligence, and positive energy resonate from all of his content and we're proud to be partners with such an awesome human being!
Forrest Smith
Co-Founder

Michael wrote the most in-depth review of our product that exists on the internet. The article was accurate, thorough, and immensely valuable to anyone looking to better understand continuous glucose monitoring technology. More importantly, Michael is also a great guy and a pleasure to work with.
Tom Griffin
Head of Partnerships at Levels

Michael's review of Lumen is very detailed and thorough. He was touching on every aspect of the product in a very professional way.
He is one of our top affiliates and brought us many quality users. We see Michael as a great asset to Lumen and we look forward to growing our corporation with him.
Shay Fodor
Head of Affiliate Marketing at Lumen

Michael's in-depth explanation and review on how he upgraded to UniFi as his high-performance networking solution for his home not only resonated with tech enthusiasts and prosumers alike, but the average consumer.
He was able to explain our networking components in a simplified manner that has helped thousands better understand our offerings, and how they could easily improve their home or business network too.
I look forward to working with Michael in the future as we continue to simplify IT.
Spencer Soo
Special Projects at Ubiquiti

Michael's passion for wellness and technology shines in his insightful and easily-digestible reviews. He wrote an incredibly detailed account of his experience with Apollo, providing real-life applications and valuable insights – it's obvious why his audience looks to him as a credible source of information. 
He's quickly become a valuable asset for our affiliate program and an ideal partner as he is responsive, reliable and quick to act.
Ian McGlumphy
Marketing & Communications at Apollo Neuroscience

Michael is a leader in the health and wellness space. Michael continues to be an enormous asset to our affiliate and community efforts, proving month over month to be one of our top affiliates. From reviews to product comparison videos Michael's work stands out as extremely accurate and genuine.
We look forward to a very bright future working together.
Tim Trainor
Affiliate & Community at WHOOP

Michael is one of Eight Sleep's top content creators. He has extensive knowledge in his field of health and wellness product reviews. Michael has been engaged ever since we partnered, asking thoughtful questions about the technology and science behind Eight Sleep.
He gives honest and insightful reviews of Eight Sleep and all the products he reviews.
We are excited to keep continuing our partnership with Michael. He has been one of our top-performing affiliates and has helped his followers join our Sleep Fitness movement by enlightening them on the importance of a good night's sleep.
Sabina Blankenberg
Lead of Content Partnerships at Eight Sleep

Michael has been one of our top-performing affiliates and most referred to review (we work with Dave Asprey, Ben Greenfield and others). Our customers say that the review he did for us was informative, compelling and entertaining!
We certainly see Michael's work as an asset to our brand and very much enjoyed working with him and look forward to working together this year.
Rahul Bernath
Director U.S.A. at CAR.O.L

Michael consistently brings Ample valuable customers and is currently in the top three performing affiliates.
The dedication he has to providing quality information to his audience transcends far beyond his website. Michael is a pleasure to work with and we look forward to strengthening our partnership even more.
Brooke Eyer
Marketing Manager at Ample

Michael's review of HLTH Code was easily the most thorough we've seen. He asked for evidence of our science, spoke at length with our formulator (who's a metabolic scientist) and asked thoughtful follow-up questions. It was clear that he wanted his review to be fair and very accurate, which we were delighted with.
He's quickly become a top-performing affiliate for HLTH Code because it's obvious that he's a trusted, honest source of information for people interested in dramatically improving their health.
Joel Bikman
HLTH Code

Michael is a thought-leader in the health and wellness space and when I reached out to him about PowerDot, he exceeded my expectations with the review he published. It was an in-depth, well-researched, and raw review of our product.
We're excited to grow our partnership with him and lean on him for his thoughts as we grow our brand and launch new products and integrations through our app. Thanks, Michael for being a great partner.
Kirsten Aurigemma
Community Manager at PowerDot
Why Health and Technology?
Many people have asked me why I cover so many different and (sometimes) incompatible topics on my blog. Wouldn't it be better to focus on one or the other?
Maybe. However, I'm equally passionate about both health and technology, and I strongly believe that both can have a positive or negative impact on virtually everybody.
Unless you belong to some native tribe living in a remote area far away from civilization, both technology and health are issues you'll have to deal with.
Technology is an integral part of my life and I try to make the best out of it, without allowing it to consume me. I have also realized that if I want to prevent developing a chronic disease, such as cancer, heart disease, diabetes or Alzheimer's, I have to make changes to my dietary lifestyle, sleep and exercise routines. So come along with me on this journey and let me share with you what I learn, so you don't have to make the same mistakes I did.
Facts and Figures
Quick Facts
2 Million Annual Page Views
1.7 Million Annual Visitors
07:00 Minutes on Page (average time)
Top Countries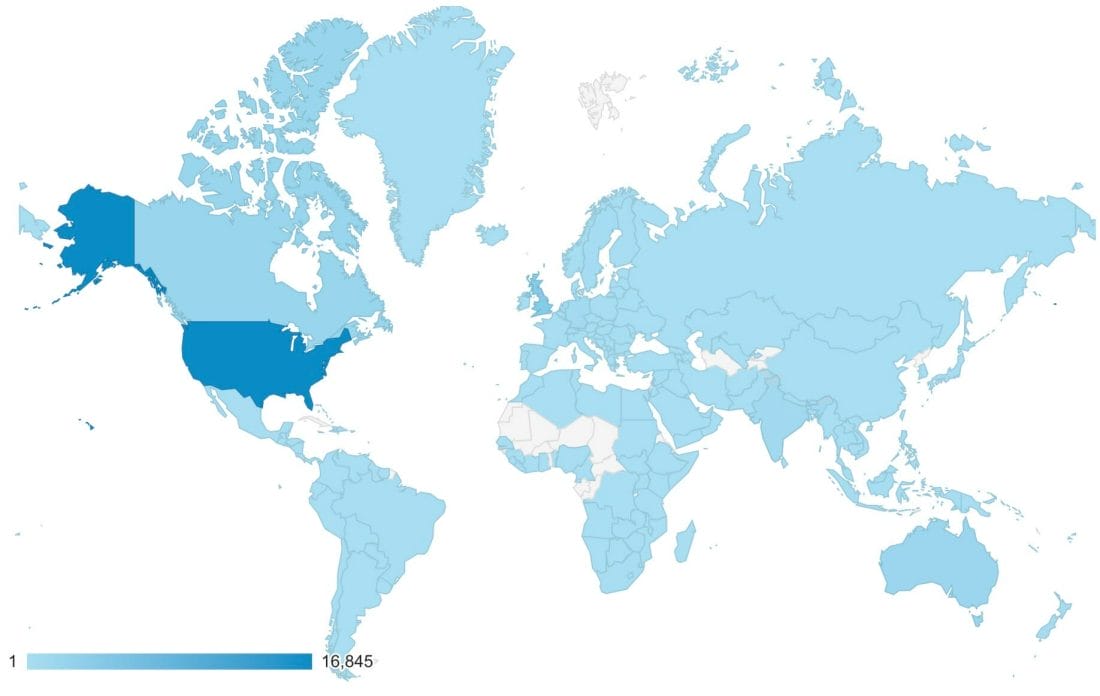 Visitor Age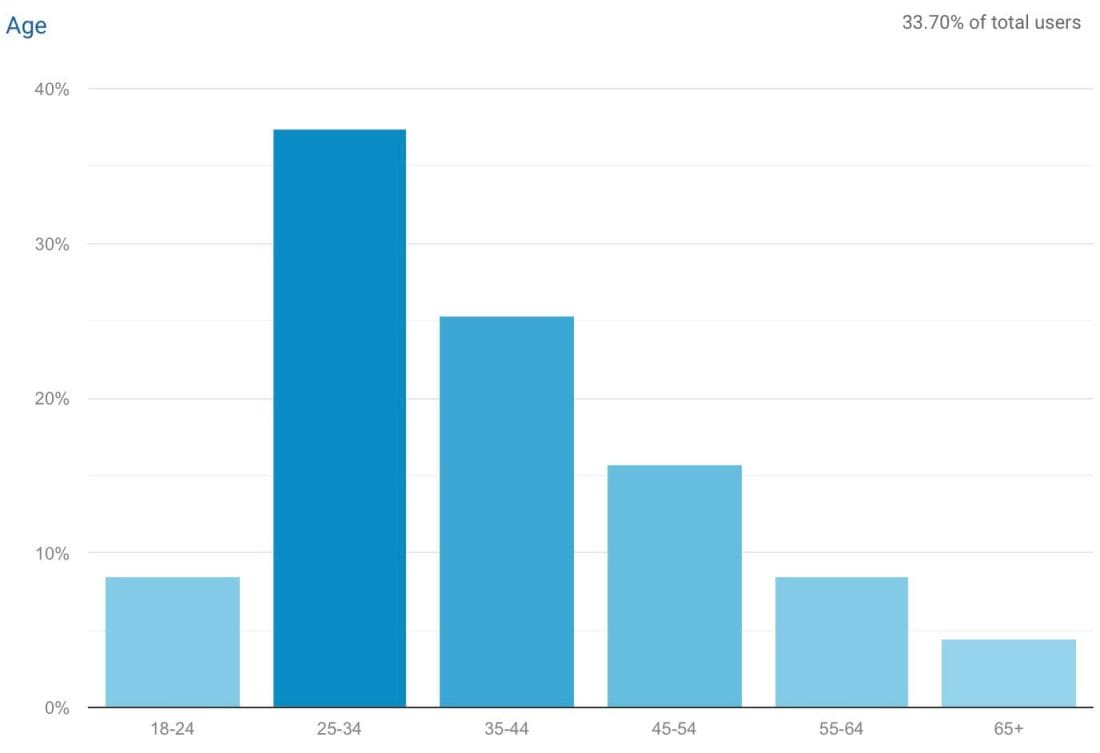 Visitor Gender