Cold plunging has been a regular part of my wellness routine since I took my first ice bath at a biohacking conference in 2021. Since then, I've installed multiple cold plunge tubs in our home spa, testing them for comfort, temperature, and a range of other factors.
This article lists my top seven picks based on testing and first-hand experience, broken down into the following categories:
I also briefly touch on the pros and cons of a DIY ice bath (and why I decided against going that route), as well as what to consider when buying a cold plunge.
If you're looking for general information about cold plunges, you can learn more in my in-depth article on ice bath health benefits.
Best Overall: TheraFrost by Therasage
Pros
Powerful cooling performance.
Wi-Fi-enabled chiller with mobile app.
Relatively small footprint.
Easy to move.
Cons
High price relative to higher-end plunges.
Not as slick-looking as some of the other plunges available.
TheraFrost is the latest addition to our home spa and the cold plunge tub I use the most.
It has incredible cooling and filtration performance, a relatively small footprint, and is reasonably portable. I also like that the chiller is Wi-Fi-enabled and can support predefined schedules, so I can automatically turn the chiller on and off based on my preferences. (That saves energy and increases the longevity of the sediment filter.)
Speaking of water filtration, TheraFrost leverages ozone to keep the water clean and sanitary for months, significantly reducing the ongoing maintenance requirement. I typically test the water quality using test strips every two weeks, and replace the water every six months.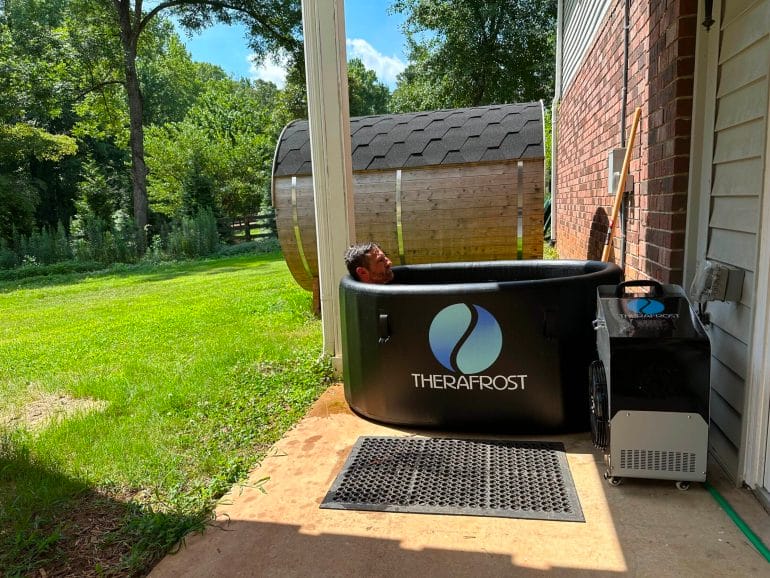 Regarding cooling performance, TheraFrost can chill the water to 37 degrees Fahrenheit (3 degrees Celsius). The only cold plunge tub I've tried that gets colder is the one from Morozko Forge (see below for more information).
One of the features unique to TheraFrost is its ability to restructure water, which some studies have shown can influence protein folding and decrease inflammation.
Therasage (the company behind TheraFrost) makes the tub (and its lid) out of industrial-grade airplane rubber, which inflates in seconds and provides insulating properties that keep the water cold even when the chiller isn't running.
Another advantage of having an inflatable tub is that you can store it in a carrying bag and take it with you when deflated. The chiller is relatively bulky but has four wheels that make it easy to move it around or load it in your trunk or a truck bed.
While TheraFrost is not the cheapest ice bath tub on the market, its convenience makes it worth the investment.
To learn more about TheraFrost and how I use it as part of my wellness routine, read my in-depth TheraFrost review.
TheraFrost retails for $4,988, but if you use my discount code MKUMMER, you can knock 10% off the purchase price.
Best Design: Cold Plunge by Plunge
Pros
Good cooling performance.
Outstanding filtration performance.
Slick design.
Cons
May not be long enough for very tall ice bathers.
Difficult to move.
The aptly-named Cold Plunge was the first ice bath I ever owned, and it's still one of my favorites. What I like most about the Cold Plunge is its excellent cooling and outstanding filtration performance (which leverages a clever combination of ozone, ultraviolet light and a sediment filter). The only downside to the UV bulb is that you have to replace it approximately every 10,000 hours.
The other thing I like about the Cold Plunge is its slick design. It looks like a high-end acrylic bathtub, making it a highlight in any spa landscape.
Regarding cooling performance, the Cold Plunge can chill the water to 39 degrees Fahrenheit (4° Celsius), which is plenty cold enough to reap all the benefits of cold plunging.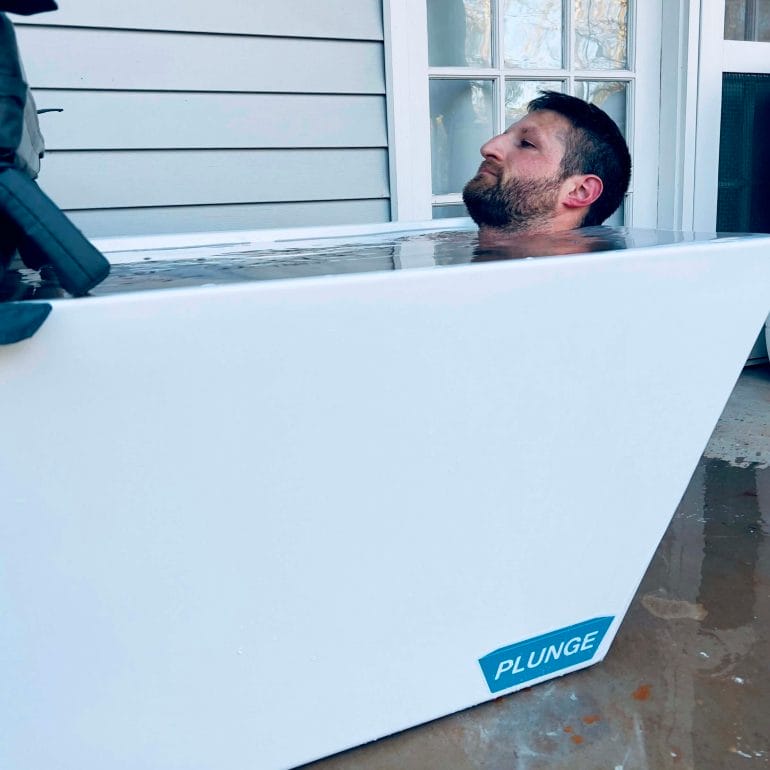 It's worth noting that the company behind the Cold Plunge offers several versions of the tub, including two different sizes. If you're six feet or taller, I recommend the Cold Plunge XL to ensure you can submerge your entire body in cold water without having your shoulders, knees or feet stick out (unless that's what you want).
Additionally, you can choose between several different chillers, including one that offers better cooling performance (The Plunge Pro) and one to heat the water (and turn your cold plunge into a hot tub).
I own the regular Cold Plunge but wish I had gotten the XL version. (Unfortunately, it wasn't available when I placed my order.)
One thing that sets Plunge apart from other companies is that they offer free white glove delivery to most states, and the shipping carrier takes back all packaging material (so you don't have to worry about disposing of it).
To learn more about this tub and why I love it, check out my in-depth Cold Plunge review.
The Cold Plunge starts at $4,990, but if you use my discount code MK you can knock $150 off your purchase price.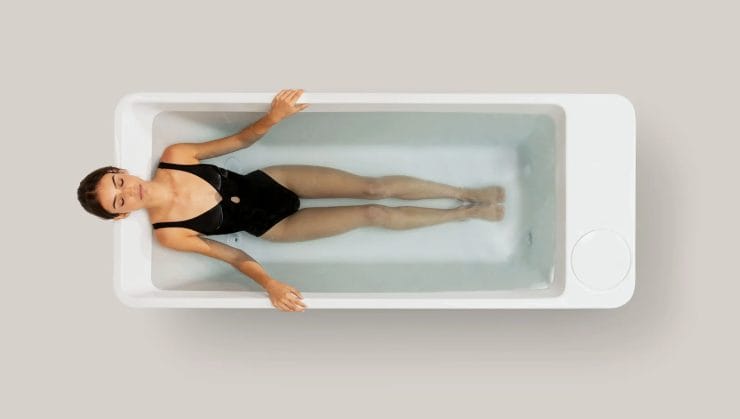 Pros
Can be used as a cold plunge and a hot tub.
Powerful water filtration.
Fantastic cooling speed (10-12 degrees per hour).
Smartphone connectivity.
Integrated cooling and filtration system (no external chiller required).
Cons
Much more expensive than plunges that use an external chiller.
The extended warranty costs extra.
Released in 2023, the Plunge All-In functions as both a cold plunge and a hot tub, with the ability to heat the water up to 104 degrees.
On the cold plunging side, it features a fully-integrated chiller and filtration system, similar to the one built into the Morozko Ice Bath and the Sun Home Cold Plunge Pro (see the "coldest" section below for more on these two options).
The advantages of an integrated system (as opposed to a separate chiller) are better cooling performance, a smaller footprint and simplified maintenance.
For example, the Plunge All-In can cool the water down to 37 degrees Fahrenheit (two degrees colder than the standard Cold Plunge model), and replacing sediment filters is super convenient thanks to an easy access filter cover on the side of the tub.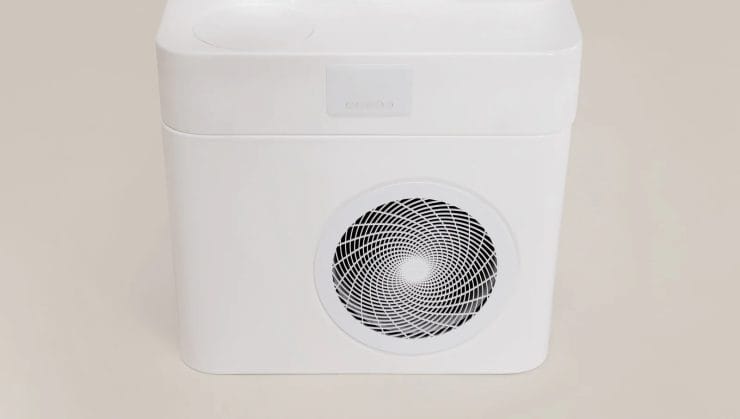 The Plunge All-In features also features the roomiest interior of any option on this list (even larger than the Cold Plunge XL), which should provide enough space for even the tallest plungers. Plus, the tub features smartphone connectivity, making it easy to control the plunge so it's ready when you are.
The All-In retails for $9,590, and you can get $150 off by using the promo code MK during checkout.
If you don't care about the hot tub feature but like the larger interior and integrated chiller, you can get the cold-only Plunge All-In for $600 less, before the discount.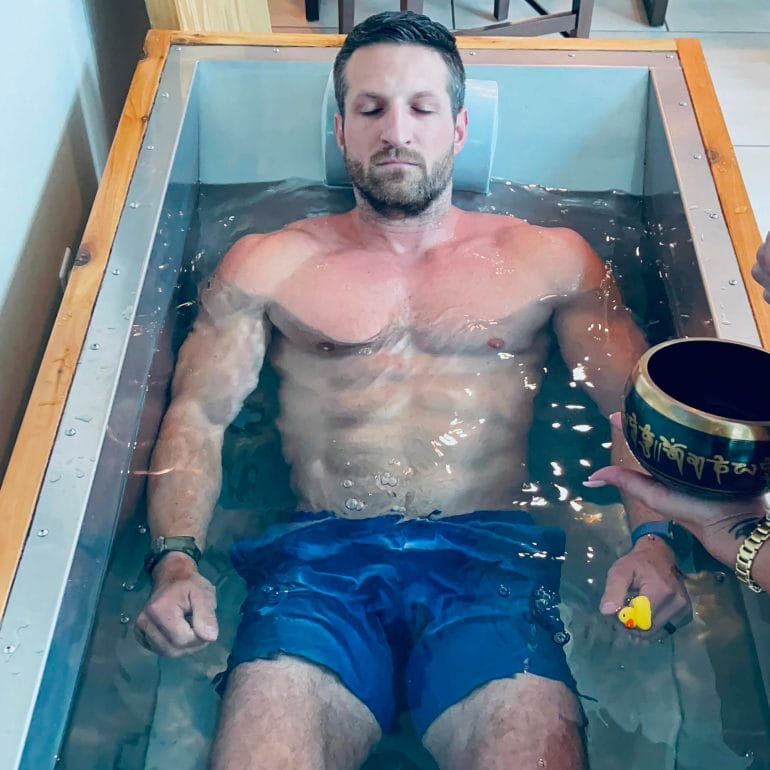 Pros
Best cooling performance available.
Good filtration performance.
Slick design.
Made in the USA.
Cons
Very expensive.
Difficult to install and move.
I first exposed my entire body to ice-cold water at a Biohacking conference back in 2021. Morozko Forge was exhibiting at that show and brought their ice bath for attendees to try. I had no idea what to expect, but remember I went through the five stages of grief in the two and a half minutes I stayed in the literally ice-cold water.
To put in perspective just how cold it was: I was sitting on a block of ice forming on the bottom of the 16-gauge stainless steel tub. To this day, I have yet to come across another cold plunge tub that can cool the water down to the freezing point. That's what puts Morozko Forge in a class of its own.
The reason why Morozko Forge offers such incredible cooling performance is because they designed a fully-integrated refrigeration system (instead of using a third-party "chiller box").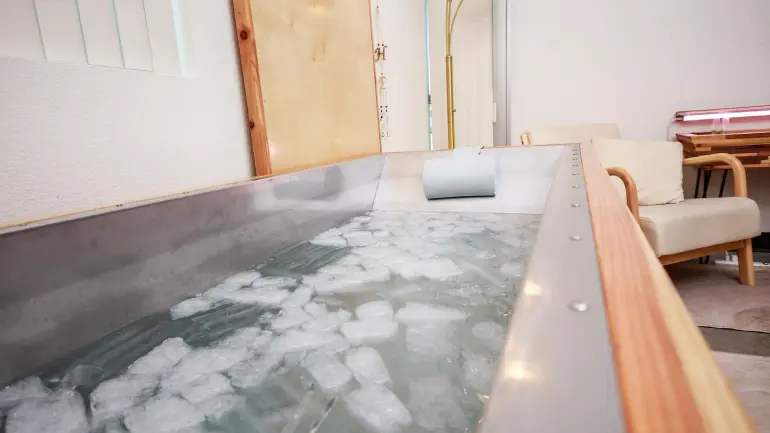 Unfortunately, that cooling performance, paired with the stainless steel tub and wooden accents, makes the Morozko Ice Bath one of the most expensive options on the market.
The tub is also relatively bulky, making it potentially difficult to fit through narrow door openings. And it's almost impossible to move it around after installation.
As far as the filtration system is concerned, Morozko Forge uses a combination of microfiltration and ozone disinfection to keep the water clean and sanitary for extended periods.
I truly appreciate the design and materials used for this cold plunge tub, as well as the fact that it's hand-made in the United States by a small business. If you have an outdoor spa area, an appreciation for natural materials, the necessary budget, and are seeking best-in-class cooling performance, the Morozko Ice Bath is for you.
For everyone else, this cold plunge tub — which starts at $12,850 — is likely beyond what you want to spend on an ice bath. The Morozko Ice Bath Pro, which offers even better cooling performance (for high-volume use) and a five-year warranty, sets you back $19,900.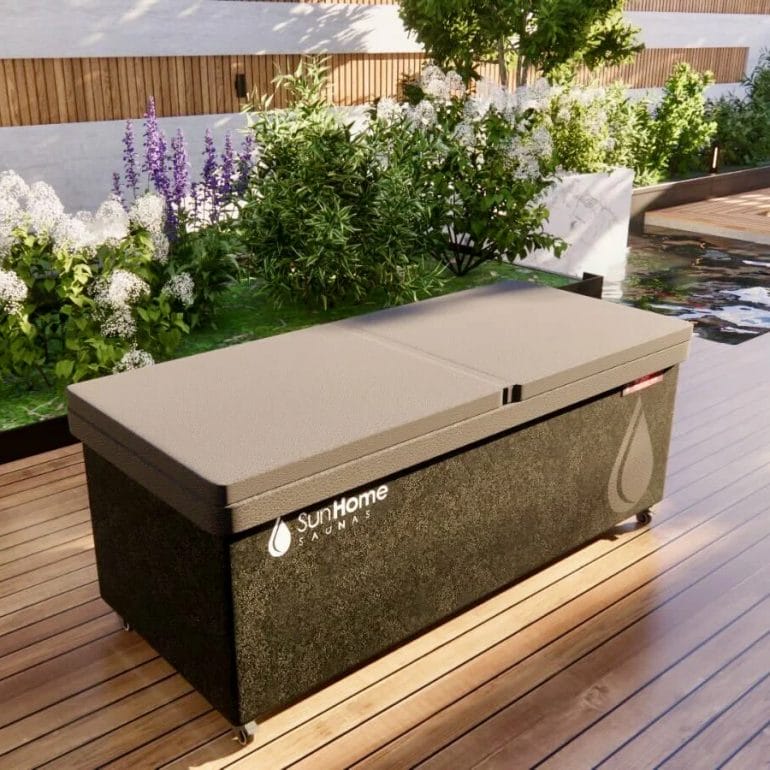 Pros
Incredible cooling performance (32 F).
Powerful water filtration.
Built-in wheels to allow for portability.
Less expensive than the Morozko Ice Bath.
Cons
While less expensive than the Morozko Ice Bath, it's not a budget-friendly tub.
Not WiFi enabled.
If you love the idea of sitting in a tub filled with truly ice-cold water, but you don't wan't to spend north of $12,000 for the experience, the Sun Home Cold Plunge Pro might be your best bet.
At $8,200, it costs $4,650 less than the Morozko while still featuring a fully-integrated chiller that cools water down to 32 degrees Fahrenheit. While it doesn't bring the water temp down to quite to the level of the Morozko — meaning that it probably won't form actual ice — it's still plenty cold enough to produce the maximum possible benefits.
Other notable features include:
The industrial-grade stainless steel tub, paired with a military-grade exterior, means this plunge can withstand even the harshest of environments.
It has built-in forged wheels that dramatically improves its portability compared to other tubs.
The "OneTouch" digital control center makes it easy to change the temperature or turn the unit on or off.
Unfortunately, one downside is that it lacks WiFi connectivity, which means you can't schedule when the unit turns on or off, and you can't control it remotely.
And of course, another potential downside is the sticker price. While $8,200 is much less than you'd pay for the Morozko Ice Bath, it's still not pocket change.
If you use my affiliate code MKUMMER, you'll get $100 off.
Budget-Friendly: The Ice Pod Pro by The Pod Company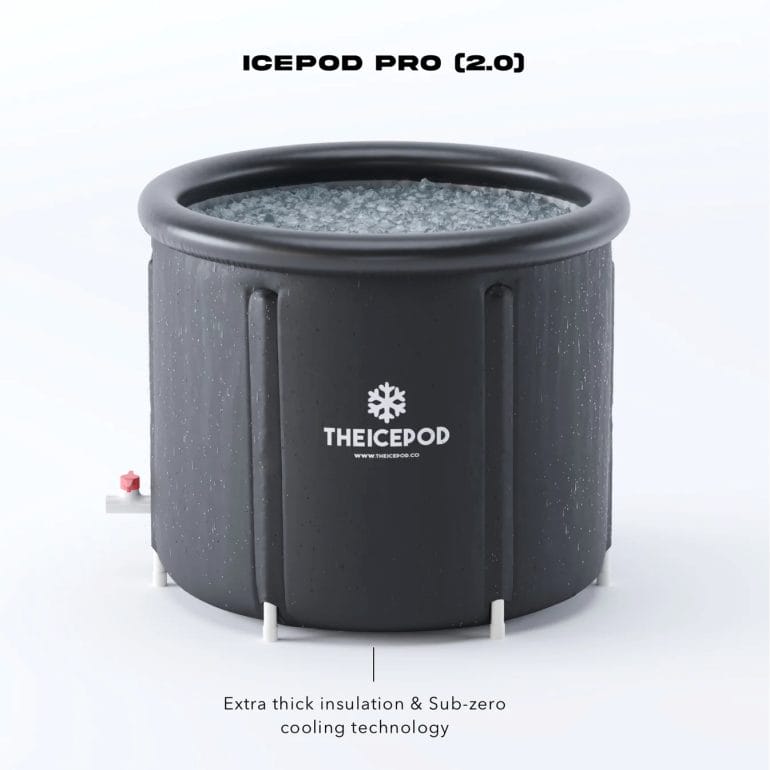 Pros
Very inexpensive.
Ultra-portable.
Small footprint.
Cons
The optional chiller doesn't filter the water.
Flimsy in comparison to higher-priced options.
If you want to make cold plunging a regular part of your routine but don't have the budget to shell out thousands of dollars, the Ice Pod Pro from The Pod Company might be your best bet.
Made from lightweight, insulated and UV-resistant materials, the Ice Pro Pro is ultra-portable and easy to use. When fully inflated, the tub holds about 79 gallons (300 liters) of water and ice, and it's large enough to fit people up to six and a half feet tall. I'm six feet tall, and I fit comfortably in the relatively small tub.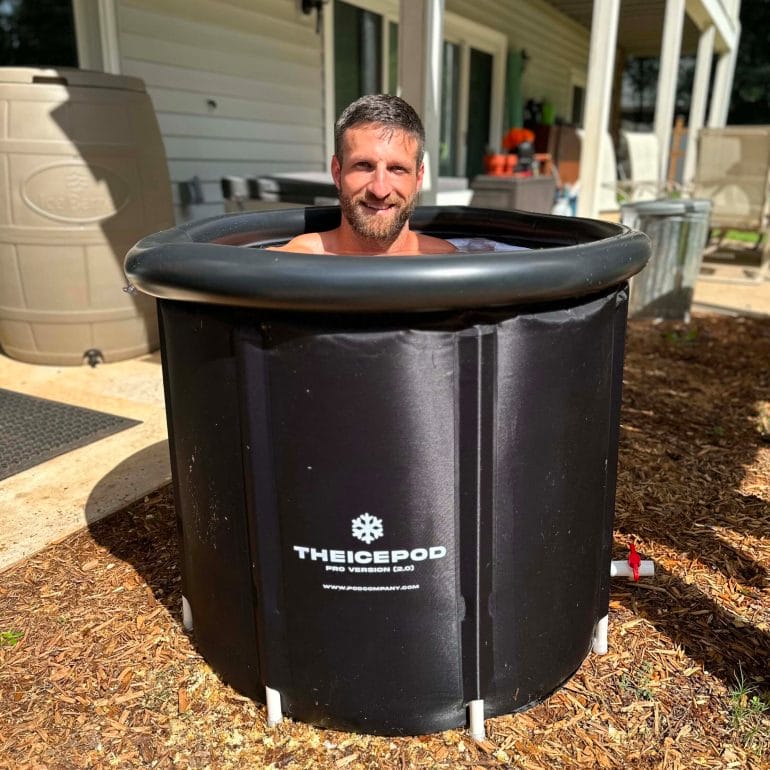 While the tub has an insulating middle layer wedged between the durable outer peach skin fabric and the waterproof PVC plastic layer, don't expect the water inside to remain cold for extended periods — especially when using the tub in warmer climates.
What's neat about the Ice Pod Pro is that you can use it with an ice maker (the most cost-effective way if you don't plunge daily) or with an optional chiller. Technically, you can hook up any third-party chiller, but the company also sells a standard and pro chiller for $999 and $1,499, respectively.
The downside to those chillers is that they don't filter the water, unlike some of the more expensive options that come with the cold plunges listed above.
The Ice Pod Pro retails for just $149. For $40 more, you can get an insulated cover, a floating thermometer and an extended warranty.
If you want to spend even less, you can opt for the standard Ice Pod, which has less insulation and no UV-resistant fabric. Frankly, I'd spend 40 extra bucks to get the Pro version, even if you're a beginner.
Make sure to use my discount code mkummer to get $10 off your purchase.
Best Standing Tub: Ice Barrel 300 from Ice Barrel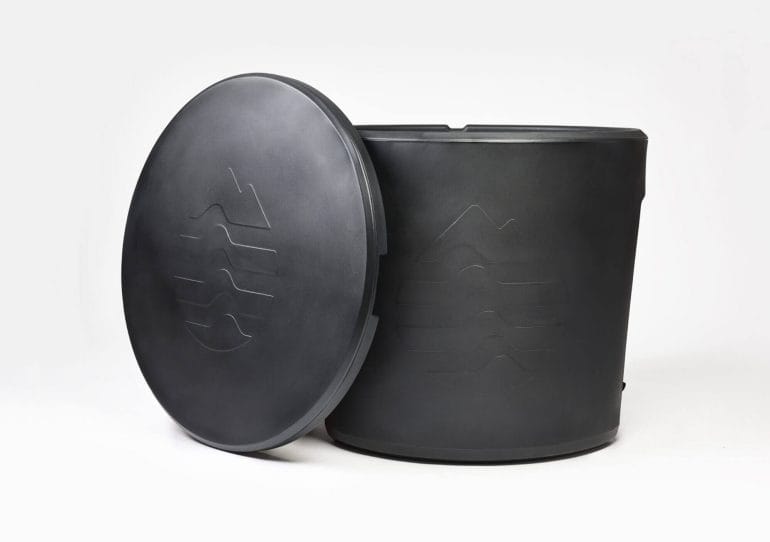 Pros
Insulated and sturdy.
Slick design.
Portable.
Cons
Relatively expensive for a plastic barrel.
Requires a third-party chiller or an ice maker.
Needs regular water changes.
The Ice Barrel was the second cold plunge I added to our home spa and the one I used to set my personal cold plunging record of 15 minutes (thanks to a memory card running out of space during the recording of my video review).
What's worth pointing out from the get-go is that the Ice Barrel is available in two different versions, the Ice Barrel 400 (the one I have) and the newer Ice Barrel 300.
Both barrels are made out of high-quality recycled materials composed of low linear density polyethylene (LLDPE), which is a lightweight, UV-resistant and durable non-toxic plastic.
The older Ice Barrel 400 follows a classic barrel design and requires a step stool to get in and out. The advantage of the taller barrel is that you can comfortably squat inside it, which makes you feel very much in control of your cold plunging experience. In fact, the upright position I was able to maintain in the original Ice Barrel is my favorite by far.
The main issue with the old Ice Barrel is its relatively poor insulation compared to a DIY cold plunge made with an old freezer chest. Plus, the barrel wasn't designed to be hooked up to a chiller or filtration system to keep the water cold and sanitary for extended periods.
If you don't want to invest in a chiller, you'll have to pour approximately 120 pounds of ice into the barrel every time you want to plunge. As a result, you'll need a commercial ice maker that can make and hold that amount of ice daily. Otherwise, you'll spend $30 to $40 on ice for each ice bath.
The newer Ice Barrel 300 solves some of those issues by providing better insulation and offering connections for an optional chiller. The new Ice Barrel is also a bit wider and less tall, making it easier to get in and out without a step stool.
Unfortunately, that also changes your squatting position a bit, by pushing your knees closer to your chest. Despite that, I'd argue you can still maintain a relatively upright position, which might be more comfortable (and less mentally challenging) for beginners than a regular cold plunge tub.
I like the design of both Ice Barrel variations, but would argue that the newer Ice Barrel 300 looks a bit slicker and is less likely to obstruct the view of what's behind it.
On the bright side, both Ice Barrels cost exactly the same and retail for $1,199.99.
Some people wonder: can't you just use a less expensive container, like a rain barrel or a Rubbermaid stock tank?
While that argument may make sense with regard to the 400 (since it has no insulation and can't be connected to a chiller), the 300 is fully insulated and chiller-ready. In my view, that makes it a considerably better option than a DIY barrel.
If you'd like to purchase the Ice Barrel, make sure to use my discount code MKUMMER for $150 off. The Ice Barrel is also available on Amazon. Unfortunately, you won't be able to use my discount code on Amazon.
Side-By-Side Comparison of the Best Ice Bath Tubs
The table below illustrates the most important differences between the various ice bath tubs covered in this article.
| | TheraFrost | Cold Plunge | All-In Plunge | Morozko Ice Bath | Sun Home Cold Plunge Pro | Ice Pod Pro | Ice Barrel 300 |
| --- | --- | --- | --- | --- | --- | --- | --- |
| Temperature | 37° F | 39° F | 37° – 104° F | 33° F | 32° F | 37° F | 37° F |
| Sanitation system | Ozone, sediment filter | Ozone, UV, sediment | Ozone, UV, sediment | Ozone, sediment | Ozone, UV, sediment | N/A | N/A |
| Portable? | Yes | No | No | No | Yes | Yes | Yes |
| Foldable? | Yes | No | No | No | No | Yes | No |
| Protective cover | Yes | Yes | Yes | Yes | Yes | Optional | Yes |
| Accessories | Air pumps, sediment filter, restructuring hologram, O rings, repair kit | Cell phone holder, underwater light, rubber duck, skimmer net | Cell phone holder, underwater light, rubber duck, skimmer net | N/A | N/A | Stretch tub cover | Step stool, dirt cover |
| Outdoor use | Yes | Yes | Yes | Yes | Yes | Yes | Yes |
| Price | $4,988 | $4,990 | $9,590 | $12,850 | $8,200 | $149 | $1,199.99 |
Other Cold Plunge Tubs to Consider
There are countless cold plunge tubs on the market that might be as good or better than the ones I talk about in this article. However, while I haven't had a chance to test all of them, I noticed many products on the market that appear to be carbon copies of the better-known brands.
Most of the lower-end tubs you can find on Amazon are made in China, and I wouldn't necessarily trust their quality and customer support if something breaks and you need a replacement part.
That said, there are reputable companies out there that make excellent products, including cold plunge pools I haven't had a chance to test yet. Here is a list of products I'd feel comfortable recommending based on my experience with other products from the same company or feedback from friends and family:
Redwood Outdoors: We own a six-person barrel sauna made by Redwood Outdoors and I have nothing but good things to say about that company. As a result, I wouldn't hesitate to invest in one of the company's cold plunge tubs.
Renu Therapy: The Renu Therapy Cold Stoic is another excellent option for adding a cold plunge tub to your home spa. Starting at just under $10K, Renu Therapy's tubs are pricey but made using high-quality and customizable materials.
Polar Monkeys: Polar Monkeys offers various cold plunge tubs, including steel, insulated and inflatable options. The tubs range from $2,790 to $12,900 and all include a heating and cooling chiller with a built-in filtration system.
What to Consider Before Buying a Cold Plunge Tub
The cold plunge market has exploded over the past few years, making finding an affordable option that meets your needs easier than ever. However, you should consider several essential factors before purchasing a tub (or trying to build one yourself out of an old chest freezer or rain barrel).
So before we dive into my list of best cold plunge tubs, let me share some of those key factors based on my experience with various plunges, including the ones I own.
Chiller or Ice Maker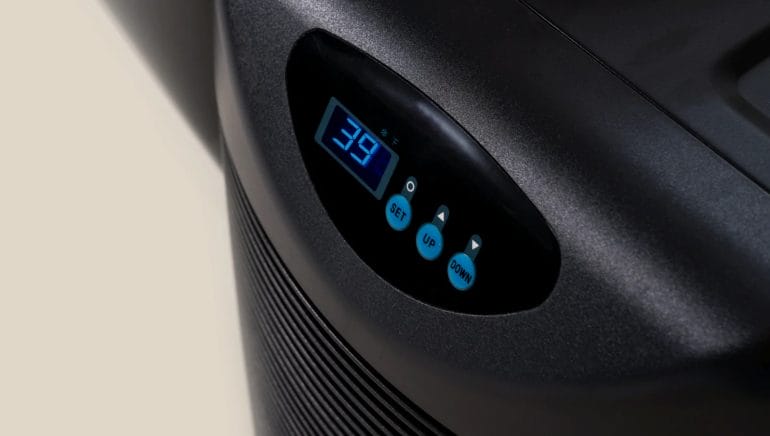 If your cold plunge doesn't come with a chiller to keep the water at the desired temperature, you have to invest in an ice maker that can produce about 100 pounds of ice per day. Then, you need to be willing to move the ice into the tub, and wait for it to cool the water down.
If making and pouring ice into your cold plunge doesn't sound enticing, the more convenient option is choosing a tub with a chiller that keeps the water cold 24/7 (or as long as you keep it turned on).
Choosing between a chiller and an ice maker depends on your budget and plunging frequency. An ice maker is likely more affordable, and could work if you only plan on plunging once or twice a week. Otherwise, for more regular use, I recommend a chiller.
Chiller Performance
If you plan on using your cold plunge in a commercial or athletic context (like in a gym or a sports club), it's vital to pick a chiller that can handle back-to-back plunges.
When a person gets into an ice bath, their body heat warms the water by a few degrees. As a result, your chiller must be powerful enough to prevent the temperature from creeping up and thus reducing the plunge's health benefits for subsequent users.
If you opt for an ice maker instead of a chiller, make sure your ice maker can produce hundreds of pounds of ice daily to keep the water cold for all plungers.
If you use your cold plunge at home, you won't have to worry about getting the highest-performing chiller. Even when we had two or three people plunge in our tubs back-to-back, the water temperature never increased more than three or four degrees Fahrenheit above the baseline.
As I explained in my article about the health benefits of ice baths, that slightly higher water temperature isn't likely to significantly impact the tub's effectiveness.
Water Filtration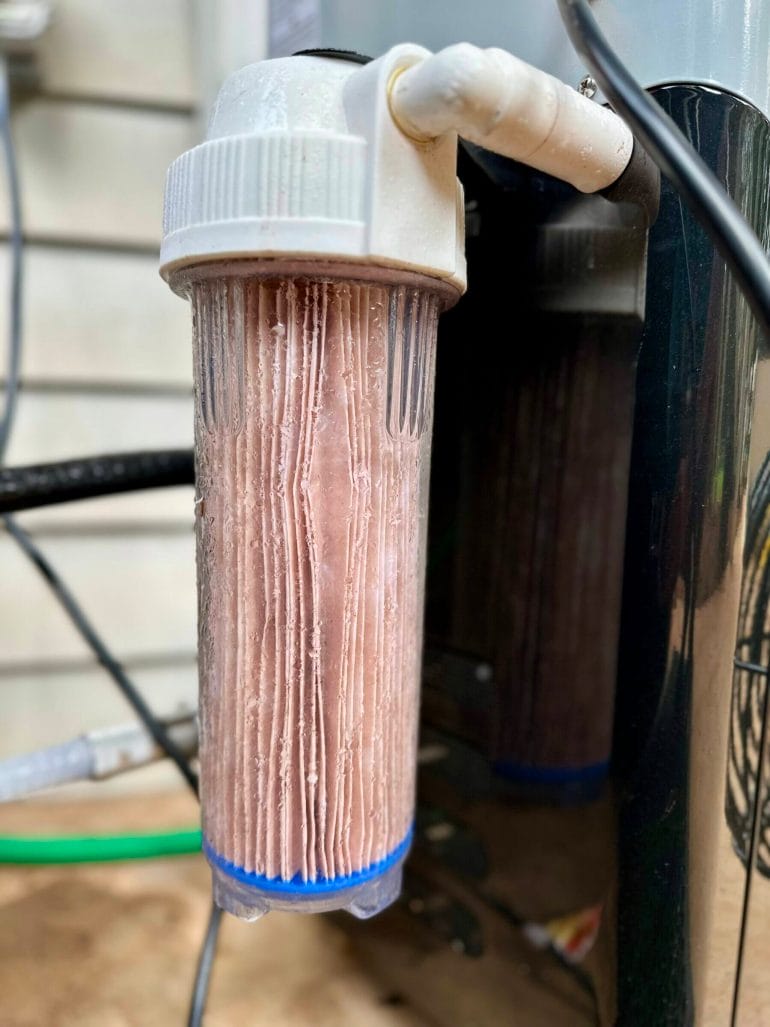 Most chillers also filter the water to keep it clean and sanitary for extended periods. Many higher-end cold plunge tubs, including some mentioned in this review, leverage ozone, ultraviolet light and sediment filters (or a combination thereof) to keep the water clean for months, thus reducing the ongoing maintenance effort.
Without water filtration, you'll have to replace the water every few days to every few weeks, depending on what water temperature you maintain and how often you plunge. That can get expensive, especially if your home is connected to a municipal sewer system. It's also a huge pain that may discourage you from using your tub.
Portability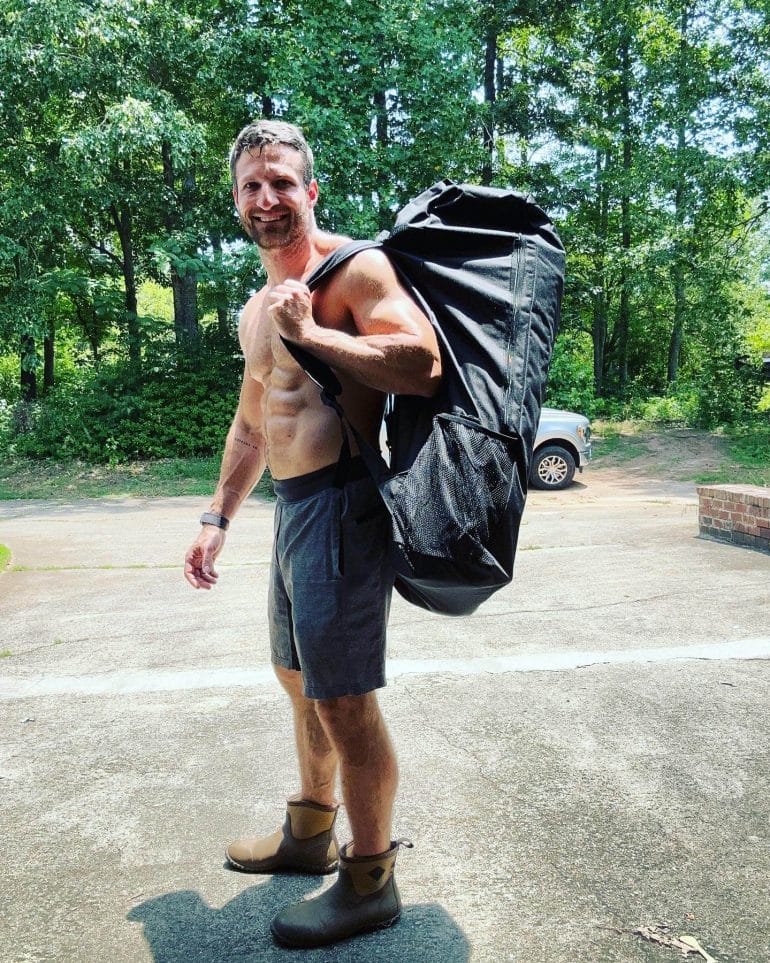 If you plan on moving your cold plunge around, or if you intend on bringing it with you on camping trips, a portable tub is the way to go. While I never planned on moving my tubs around, I did end up having to relocate them on several occasions, and I appreciated that some tubs made that task easier than others.
Pros and Cons of a DIY Ice Bath
There are several alternatives to purchasing a cold plunge tub, including the following:
Repurposing a rain barrel, trash can or stock tank.
Adding ice to a regular bathtub.
Retrofitting an old chest freezer.
The advantage of a DIY ice bath is that the initial investment is relatively low (and often, zero). For example, filling your bathtub with cold water and adding ice doesn't cost much, especially if you already own an ice maker. The same is true if you have an old rain barrel or stock tank you can repurpose.
The main problem with such DIY ice baths is that you have to add fresh ice before every plunge and frequently change the water. Even if you own an ice maker, that can get expensive if your home is connected to a public sewer, because you get charged for every gallon of water — even if that water doesn't end up in the sewer.
If your house has a septic tank, you only pay for water, which dramatically reduces the total cost of your water consumption.
To avoid having to add fresh ice before every plunge, some people have converted an old chest freezer into a cold plunge tub. The advantage of that approach is that the freezer keeps the water cold, thus negating the need for ice. However, you'll still have to change the water once a week or so to keep it sanitary, since freezers don't have any water filtration capabilities.
Additionally, there is a risk of electric shock if you forget to unplug the freezer before each plunge.
For me, the downsides of DIY ice baths outweigh their pros, which is why I decided to stick with cold plunge tubs that don't require an ice maker or constant water changes. In other words, I decided to pay for more convenience and safety.
Frequently Asked Questions
Final Thoughts: The Best Ice Bath Depends On Your Space, Budget and Plunging Frequency
Cold water immersion gained popularity with Wim Hof (aka the Ice Man) when he demonstrated the amazing health benefits cold water can offer. I've been cold plunging for two years and have noticed dramatic changes in my ability to thrive even when I'm exposed to cold temperatures, improved immunity and resilience.
I attribute those improvements to regular cold exposure, which acts as a hormetic stressor along the lines of "what doesn't kill you makes you stronger."
If you have never taken a cold plunge, I highly recommend considering cold water immersion a regular part of your routine. You can even start today by taking a cold shower while you think about what cold plunge tube would work best for you.
If you have any questions or concerns about the health benefits of cold plunging or any of the tubs mentioned in this article, just leave a comment below.

Michael is a healthy living enthusiast and CrossFit athlete whose goal is to help people achieve optimal health by bridging the gap between ancestral living and the demands of modern society.
Medical Disclaimer
The information shared on this blog is for educational purposes only, is not a substitute for the advice of medical doctors or registered dieticians (which we are not) and should not be used to prevent, diagnose, or treat any condition. Consult with a physician before starting a fitness regimen, adding supplements to your diet, or making other changes that may affect your medications, treatment plan or overall health. MichaelKummer.com and its owner MK Media Group, LLC are not liable for how you use and implement the information shared here, which is based on the opinions of the authors formed after engaging in personal use and research. We recommend products, services, or programs and are sometimes compensated for doing so as affiliates. Please read our
Terms and Conditions
for further information, including our
privacy policy
.