The Brava is a smart countertop oven that uses powerful pulses of light to air fry, cook, bake, broil, sear, dehydrate and reheat food. I've had my eyes on it for a couple of years, ever since friends from my CrossFit box got one and started raving about it.
In October 2022, I finally pulled the trigger and decided to give the Brava oven (Chef's Choice Edition) a try. I wanted to find out how well the Brava would perform for a carnivorous family of four that consumes a predominantly animal-based diet.
I also wanted to understand the extent to which the Brava oven could replace or augment our existing kitchen appliances, which include a gas stove/oven combo, an infrared BBQ grill, an air fryer and a slow cooker (crock pot).
Over the past year, we've used the Brava daily to sear steaks, grill burger patties, fry eggs, make stews, dehydrate mushrooms, bake paleo cakes, reheat leftovers and more.
In this hands-on Brava oven review, I'll share all the reasons we love the device as well as its biggest downside.
Brava Oven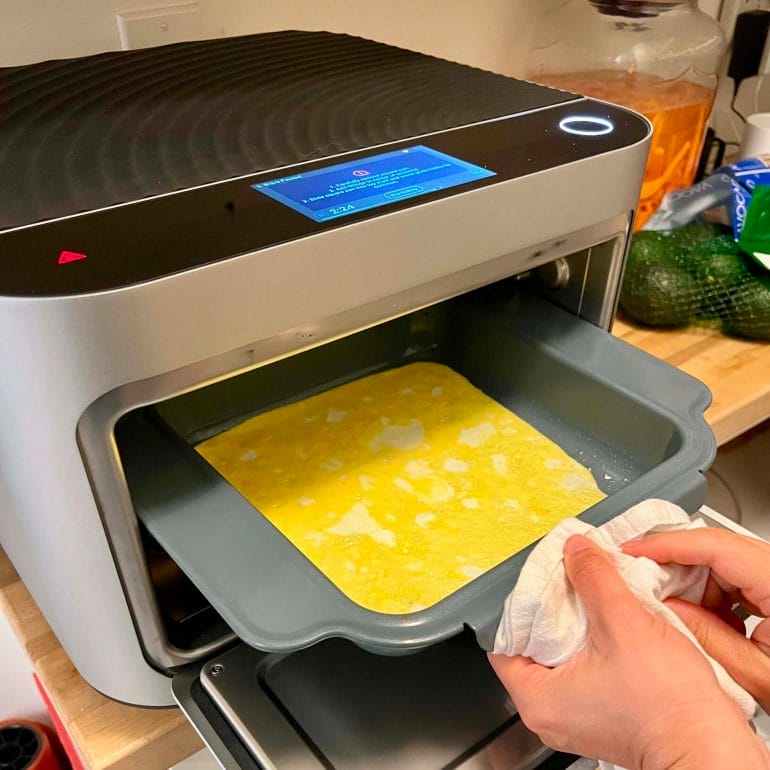 Brava Oven Review
Pros
Powerful, fast and precise.
Can cook multiple ingredients (at different temperatures) at the same time.
Low maintenance and easy to clean.
Made with high-quality materials (aerospace-grade aluminum and stainless steel).
Includes non-toxic cookware.
Features a wide variety of recipe presets curated by Brava chefs.
Cons
Requires a dedicated electrical circuit and a 20 AMP breaker.
Cannot cook a large amount of food at once.
Price.
Here at the Kummer household, we follow a fairly simple animal-based diet consisting of a lot of protein and fat from animal sources (predominantly grass-fed beef and wild-caught seafood), pasture raised eggs from our own flock of chickens, raw dairy, raw honey from our own bees, seasonal sweet fruits and the least-toxic vegetables (e.g., squashes or cucumbers). For seasoning, we typically use only microplastic-free salt from Redmond.
I'm telling you this because my focus when testing and evaluating the Brava oven wasn't on how well it would perform when cooking elaborate, multi-step recipes that require a dozen ingredients. Instead, I wanted to find out how well the Brava would perform at simple tasks like searing steak, grilling fish and meat patties, frying bacon and eggs, slow-cooking bone broth and soups, and baking the occasional sourdough bread or paleo-friendly cake.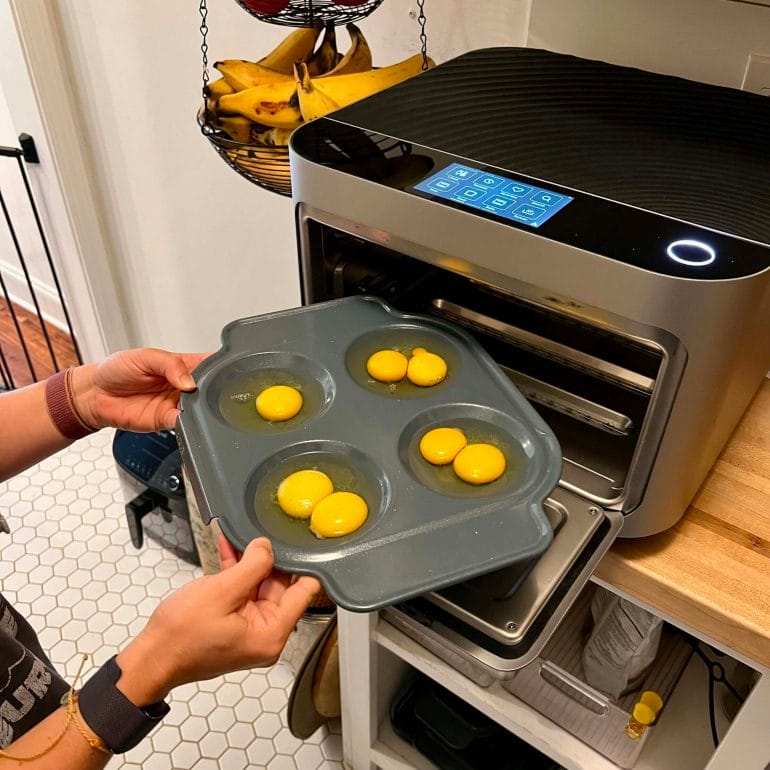 I don't recommend eating grains and I rarely eat bread, but a little bit of homemade sourdough bread (which is double-fermented) is an OK option if you're in good metabolic health.
Most of these dishes only use one or two ingredients. But despite their simplicity, cooking bacon, eggs or steak to perfection requires attention and often leads to a lot of mess (i.e., grease) in the kitchen. Our hope was that using the Brava oven would make meal preparation more efficient and less messy.
But before we discuss how well the Brava performed in our testing, let's quickly go over the various cooking functions the oven offers and explain which kitchen appliances it can potentially replace.
Appliances the Brava Oven Can Replace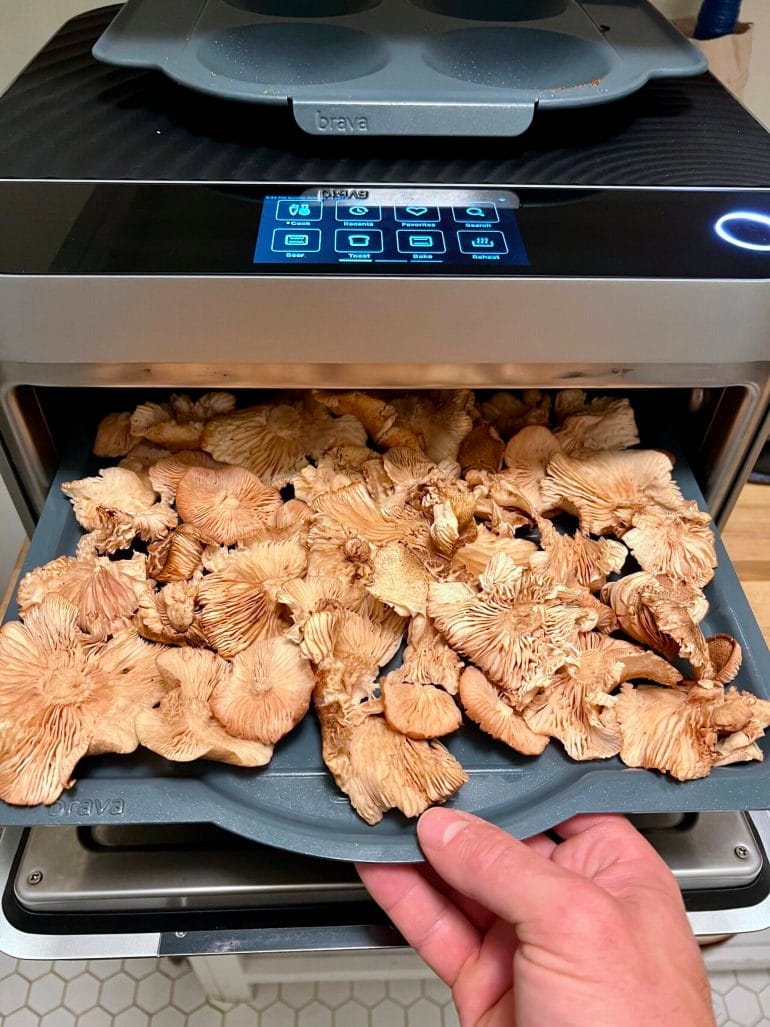 The Brava is an incredibly sophisticated all-in-one smart oven that has the potential to replace several traditional kitchen appliances. Some people have even called it the Tesla of ovens and, as a Tesla owner, I agree with that assessment.
The table below gives you an overview of all the appliances the Brava oven can potentially replace. I've marked the appliances we've been using in the Kummer household with an asterisk, and bolded the ones that our Brava completely replaced.
| Appliances | Brava Can Replace |
| --- | --- |
| Stove* | ☑️ |
| Oven* | ☑️ |
| Grill* | ☑️ |
| Slow cooker (crock pot)* | ☑️ |
| Microwave | ☑️ |
| Air fryer* | ☑️ |
| Rice cooker | ☑️ |
| Pressure cooker | ✘ |
| Smoker* | ✘ |
| Steam oven | ✘ |
As you can see, the Brava oven can theoretically replace most of the appliances found in a standard kitchen. However, after a few weeks of cooking with it, we realized that the only appliance we were actually willing to replace without hesitation was our air fryer.
The reason we decided to keep using all our other appliances is simple: the Brava oven isn't big enough to cook the amount of food we eat as a family of four.
We consume a lot of food (especially protein).
For example, we often fry a dozen or more eggs for breakfast, plus whatever else we might have with those eggs (e.g., bacon, ground beef patties, avocados, etc.).
While that might sound like a lot of food for a single meal, keep in mind that my wife and I do intermittent fasting and only eat two meals per day. So the amount of food we eat per meal is more than if the same amount was split across three meals (with snacks in between).
Additionally, we usually cook in bulk. So instead of grilling three beef patties for each person, we prepare several pounds (or more) of ground meat so that we have something to warm up over the following days.
As a result, we realized the Brava oven could augment but not replace our existing appliances.
For example, when we fry eggs in the morning, we use both the Brava oven and our cast-iron skillets in parallel, thus cutting down on the time it takes to get breakfast ready for everyone.
Note: Our old air fryer was easy to let go of because it was even smaller than the Brava, as well as because we used it predominantly for reheating food, making fermented sweet potato fries and frying chicken wings — all things the Brava can do even better.
The Technology Behind Brava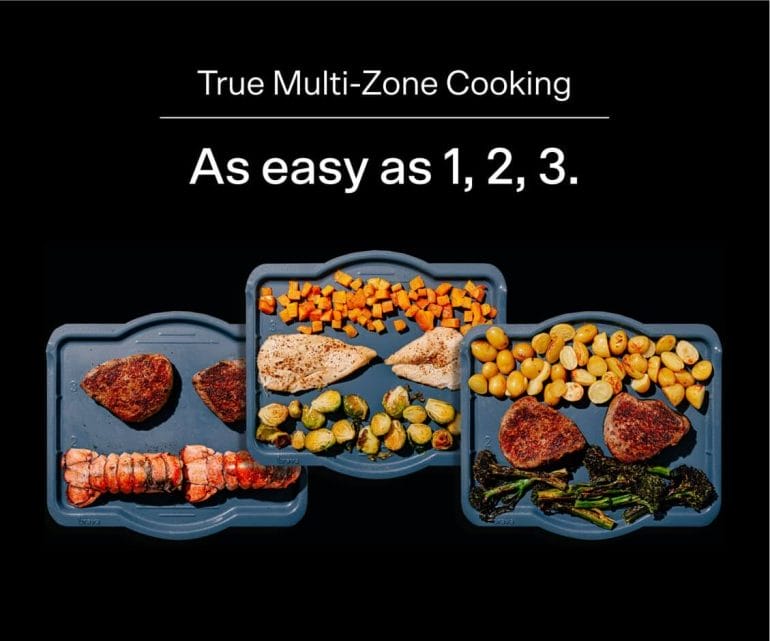 The Brava oven uses six custom-made halogen lamps that output powerful infrared light and deliver up to 900 degrees Fahrenheit of cooking power. Brava calls this technology PureLight, and it amounts to an incredible amount of heat that rivals that of the infrared BBQ grill we often use to sear steak or grill burger patties.
What's so impressive about Brava's infrared light bulbs is that they get hot within seconds but also cool down fast to reduce the amount of residual heat once the oven has been turned off. That's crucial for preventing food from overcooking, especially if you're not nearby to take it out of the oven once it has reached its ideal cooking time.
Another feature that makes Brava unique is its ability to split the oven into three different cooking zones (front, middle and back) that span the top and bottom shelves.
In other words, each of the lamps on top, combined with the corresponding lamp on the bottom, create a separate cooking zone. That enables you to cook up to three different items in the Brava oven at the same time, even if those items require different temperature settings.
The Brava accomplishes this by directing the energy from its lamps directly downwards (and upwards) without "bleeding into the next zone."
How the Brava Oven Has Been Working for Us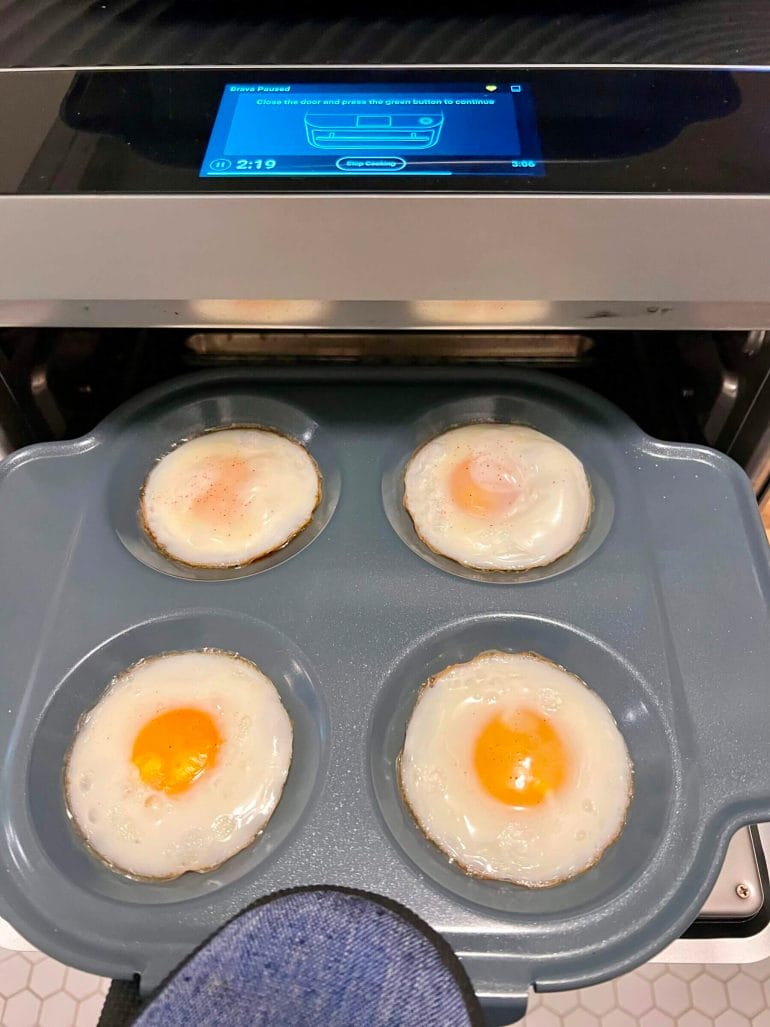 Overall, the Brava oven has been working great for us because of how easy it is to use and how precisely it cooks our favorite dishes.
One of the things I've been most amazed by is how easy it is to cook food (like eggs) to perfection. We get the exact same results every single time without having to watch over the food while it's cooking.
I've fallen in love with how Brava cooks omelets (one of my favorite dishes) using a two-step program that involves cooking the omelet halfway before adding the toppings or fillings and finishing it off with a top sear (e.g., to melt cheese).
The other benefit of the Brava oven is how easy it is to maintain and keep clean. In fact, the only parts we have to rinse on a regular basis are the trays and pans we use. Considering that most of the accessories (except for the glass trays) have a non-stick coating, cleaning them is incredibly easy.
Note: One of the most important factors we consider when buying cookware is its toxicity. The good news is that the silica-based ceramic coating Brava uses for its non-stick trays and pans doesn't contain any toxins (e.g., PTFE/PFOA) that could seep into food. That's one of the first things I researched before ordering the Brava. However, the metal trays have an aluminum core. So make sure you don't scratch the coating and expose the aluminum, which shouldn't come in contact with the food because of its neurotoxicity.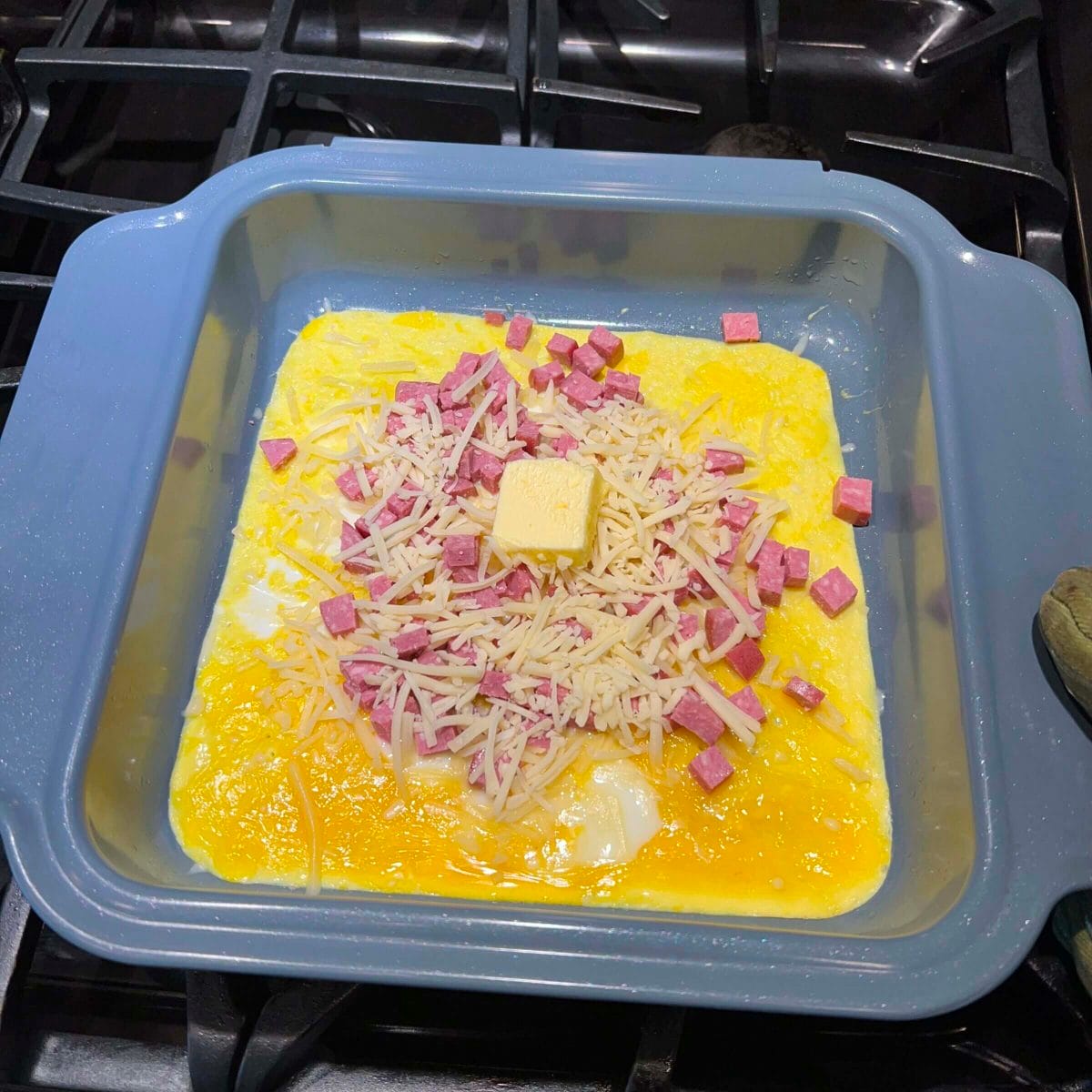 Here are some examples of foods we've prepared with the Brava oven and how they turned out.
Steak: The Brava excels at searing steak thanks to its built-in temperature sensor. Just make sure to pat the meat dry before you put it into the oven for a perfect sear.
Eggs: The Brava makes perfect eggs, regardless of how you want them cooked. We've prepared eggs in a variety of styles, including sunny side up, over medium and as an omelet.
Meat patties: Similar to steaks, make sure you pat the meat dry before putting it into the oven to get a nice sear.
Chicken soup: When the kids had a cold, my wife made chicken soup in the Chef's Pan using Brava's slow-cook program. It was absolutely delicious and the kids loved it.
Baked acorn squash: Squashes are one of the few veggies we eat on a regular basis and they came out perfectly in the Brava.
Chocolate cake: My mother-in-law baked a chocolate cake that contained only eggs, coconut flour, unsweetened chocolate, cocoa powder, honey, vanilla extract and baking powder. It was delicious and it slid out of the pan without any issues.
Dehydrated mushrooms: We found several baskets full of ringless honey mushrooms in our backyard and used Brava's dehydrate feature to preserve them. (The first few batches came out relatively crispy because we had them in the oven for too long.)
What's cool about the Brava is that it comes with over 7,000 recipes and presets you can easily pull up via the oven's touchscreen or the accompanying mobile app. When we first got started, we relied heavily on these recipes to prepare both single and multi-ingredient dishes.
For example, we frequently used a Brava recipe to fry bacon and eggs at the same time. That's a huge time saver, especially because you don't have to hover over the food while it's cooking — the oven does it all for you, and it turns off automatically when the cooking is complete.
As we've gotten more confident with the oven, we've created a couple of custom recipes to prepare certain foods (e.g., eggs) exactly the way we want.
Brava has two customization methods: you can either create a custom recipe with custom cooking times, or you can change certain settings of the pre-loaded recipes (such as the cooking time). When you change the settings of a pre-loaded recipe, the oven remembers the change and loads the customized settings the next time you activate that program.
For example, we cook our over-medium eggs for 20 seconds shorter than the recipe suggests, so every time we load that particular recipe, the -20 second adjustment is already set. We didn't have to go through the steps of creating a custom recipe from scratch.
That's a huge time saver that makes it easy to produce consistent results.
All in all, we have no complaints about the Brava's cooking performance or any other aspect of the oven — except for its size, which limits how much food we can cook at a time.
Touchscreen and Mobile App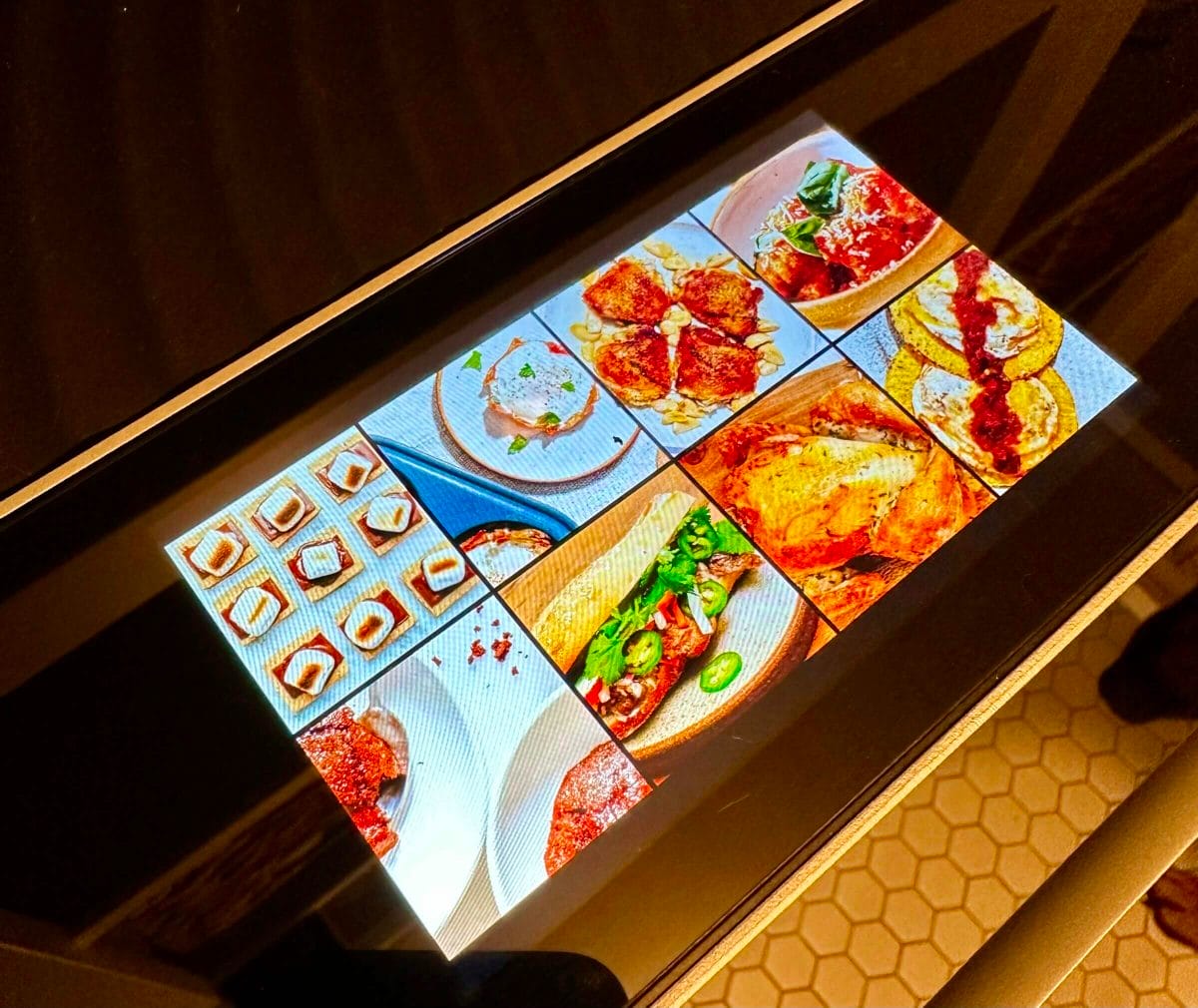 Unlike most other kitchen appliances I've used in the past, the Brava oven features a responsive, high-resolution touchscreen that makes it easy to select one of the various cooking modes, look up recipes or even watch your food cook in real-time.
The latter is made possible by a built-in camera that turns on automatically while the oven is running. The camera is useful in that you don't have to open the oven to check on your food, thus preventing the cooking environment's heat and humidity from changing.
The new Brava Glass we got features a double-layered glass door that enables you to monitor the food inside if you don't want to rely on the camera. While the camera works fine in some cases, I prefer using my eyes, and the relatively large window that is the glass door makes this possible.
Using the touchscreen, you can select from one of the following cook modes (I bolded the ones we've been using):
Air fry
Bake
Broil
Cook
Custom cook
Dehydrate
Keep warm
Pro cook
Reheat
Rice cook
Sear
Slow cook
Toast
While most of these cook modes are self-explanatory, the Pro Cook and Custom Cook modes deserve some explanation.
The Custom Cook mode allows you to create your own single or multi-step cooking programs. For example, we created a custom program to fry eggs (over-medium) on the top shelf while frying bacon until it's crispy on the bottom shelf — all at the same time.
Considering that the Brava already has a built-in recipe for this dish, creating a custom program wasn't necessary but we did it anyway to learn how the Custom Cook program works. In other words, we recreated the built-in bacon and eggs recipe from scratch.
The cool thing is that when you create a custom program, you can add pre-defined recipes from the Brava recipe library instead of having to create them from scratch. For example, our bacon and eggs custom program uses the temperature settings from two separate Brava recipes ("Fried Eggs" and "Bacon").
If you want to be even more adventurous and create completely custom dishes from scratch, you can use the Pro Cook function, which lets you control each of the six heating elements individually to set different cook and temperature settings for all six zones.
I talked to Brava about it and they don't recommend the Pro Cook function for beginners because cooking in this mode can get quite complex. Based on how we eat, I don't see myself ever needing the Pro Cook feature. But if you're a chef you might find it useful.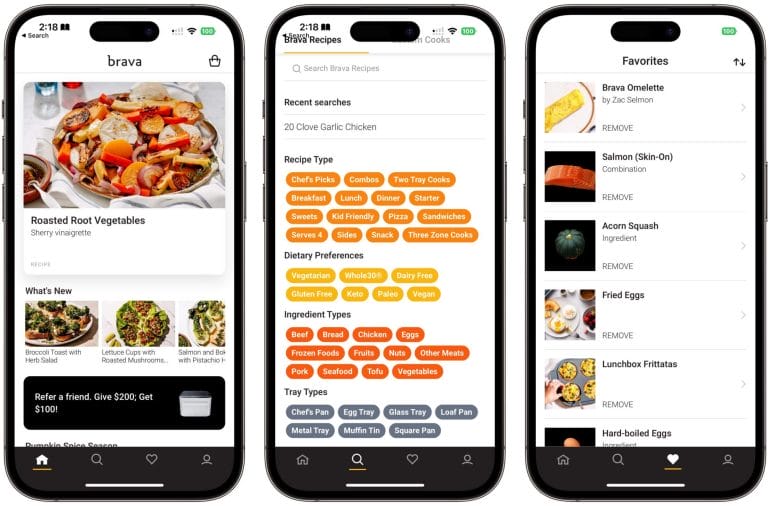 Brava also offers a mobile app that allows you to browse through the over 7,000 recipes and send them to your Brava oven directly from your phone. That way, the oven is ready to go when you walk up to it.
The Brava app is also great for receiving notifications from your oven when it has finished cooking or when it requires your attention (like when it's time to flip over your meat patties or add additional ingredients as part of a multi-step recipe).
To allow your Brava oven to communicate with your Brava account and mobile app, you have to connect it to your local WiFi network, which is part of the initial setup process.
Accessories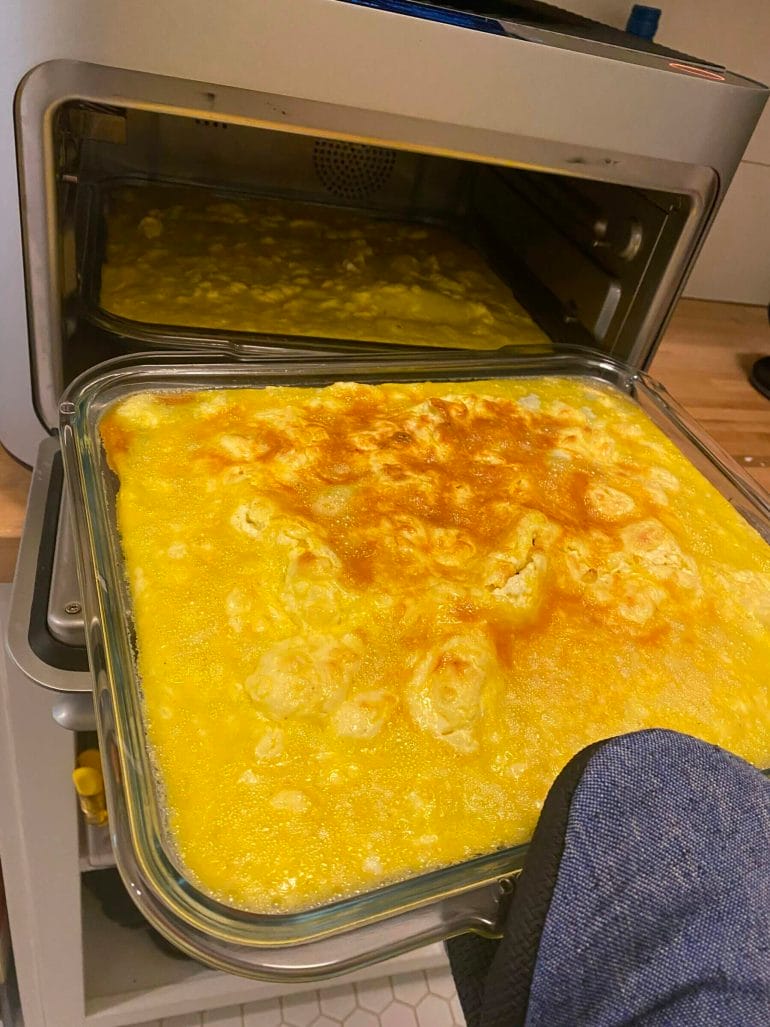 Depending on the Brava set you purchase (see the options below), you'll get a variety of the following accessories. Of course, you can also purchase the accessories you need individually.
Glass tray: Good for cooking veggies or egg casserole.
Metal tray: Great for searing meat and fish.
Muffin tin: Great for making (egg) muffins.
Square pan: Excellent for making omelets, reheating larger amounts of food, and baking cakes.
Loaf pan: Great for baking cakes.
Egg tray: Perfect for frying eggs.
Chef's pan: Excellent for making stews and soups and for baking (sourdough) bread.
While we've tried all of the accessories, we've used the metal trays and square pan the most. The accessory we've used the least is the glass tray because we rarely eat veggies that would benefit from it (e.g., asparagus or carrots).
It's also worth noting that all Brava editions come with a wired temperature sensor that's a little finicky to connect, especially when the oven is hot. That's because you need to use your thumb and index finger to connect and disconnect the probe, and if you're wearing oven mitts, you don't have enough dexterity to unplug the sensor. As a result, you often have to wait until the oven has cooled down before you can unplug it. That's not a big deal, but it's a minor inconvenience for sure.
That's why I'm thrilled Brava started shipping a wireless temperature probe with its flagship model, the Brava Glass. It's battery powered and easy to pair (via Bluetooth) and operate.
If Brava decides to make the wireless probe available as a separate accessory, you might even be able to equip older Brava ovens with it.
Brava Oven Price & Discount Code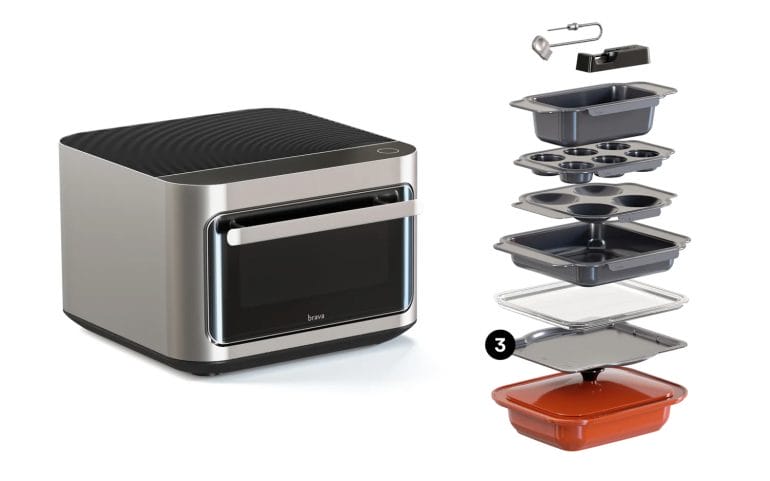 The Brava oven is only available in a silver finish (Brava used to offer black and white finishes but that's no longer the case), and comes in sets that each include different accessories.
The Starter Set — which includes the Brava oven, a wired tempsensor and two cook trays (one glass and one metal) — costs $1,295.
If you'd like to get more accessories, including a second glass and metal tray, the muffin tin, a square pan, a loaf pan and the egg tray, you can go with the Bake & Breakfast set and pay $1,495.
The second most expensive Brava set is the Chef's Choice, which includes everything in the Bake & Breakfast set as well as the chef's pan (which is great for slow cooking, making stews, and for baking sourdough bread).
The latest addition to the Brava lineup is the Brava Glass, which features a glass door, both a wired and wireless tempsensor, and all the same accessories that come with the Chef's Edition. As the most expensive Brava oven of the lineup, it costs $1,995.
Note that by purchasing a set rather than the oven and the individual accessories, you can save between $100 (Bake & Breakfast) and $200 (Chef's Choice).
You can use code MKUMMER to get $200 off any Brava set. The code works any time that Brava doesn't have an official sale going on.
Whatever set you decide on, you can try the Brava oven risk-free for 100 days. If you decide it's not for you, you can return it (Brava will pay for the return shipping).
However, the hassle-free return policy only applies when you purchase the oven directly from brava.com. If you purchase the Brava on Amazon or from other retailers, you might forfeit your option to return the oven within 100 days if you don't like it.
Brava Oven Build Quality and Materials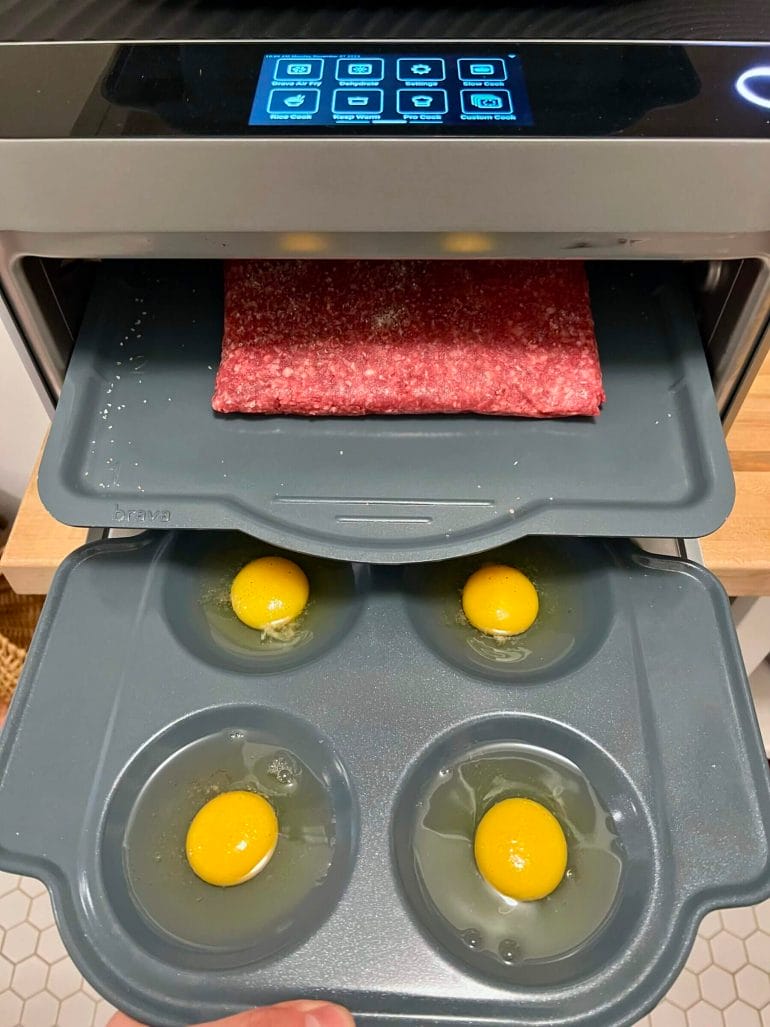 The Brava oven is well-built using high-quality materials. The exterior shell is made from anodized aircraft-grade aluminum. To prevent scratching, the top of the Brava oven features heat-resistant silicone that you can put hot trays on when they come out of the oven — a helpful detail that would have been easy for the oven's designers to overlook.
The interior chamber is made from stainless steel that is easy to clean.
The only "weak" spot of the Brava is the hinges on the front door. One of our kids accidentally leaned on the door while trying to get a tray out of the oven. I first thought we bent the hinge and Brava sent me a replacement. During the installation of the new door, I realized that only a screw had come loose and screwing it back in fixed the problem. Still, I recommend against using excessive force when pushing down the door.
Maintenance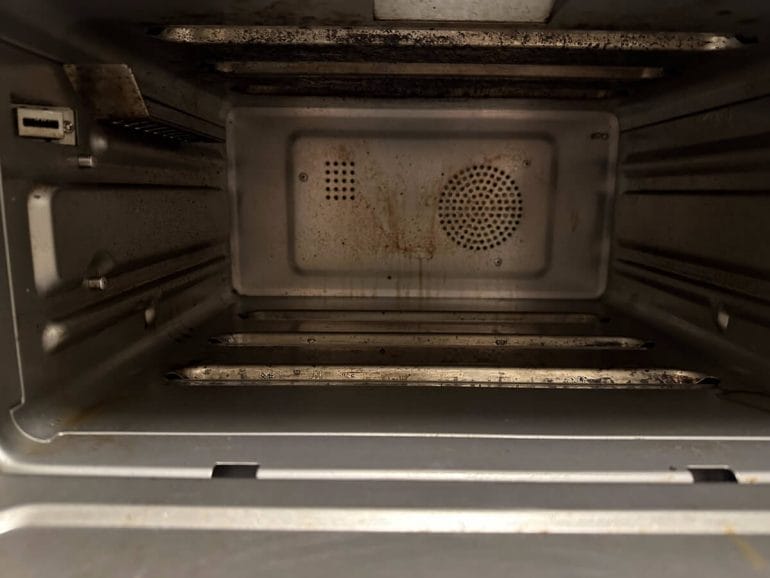 Maintaining the Brava oven is fairly straightforward and mostly involves rinsing the trays and pans with dish soap and a non-abrasive sponge, emptying the crumb tray, and regularly wiping down the oven with a damp cloth.
One part of the oven you shouldn't need to touch or clean are the lamps, because they get so hot that any food or grease stuck to them gets automatically burned off due to the high heat. So there is no need to wipe them.
That's also true of the inside of the oven itself: the vast majority of grease and other cooking residue gets burned off by the high heat and then flushed out through the exhaust system, or dropped into the included crumb tray (which collects residual cooking solids).
The picture above shows what the inside of our oven looks like after two months of use. It certainly isn't spotless, but we haven't felt the need to clean it yet, despite cooking the numerous meals mentioned in this review.
Electrical Requirements and Dimensions (Where to Put it)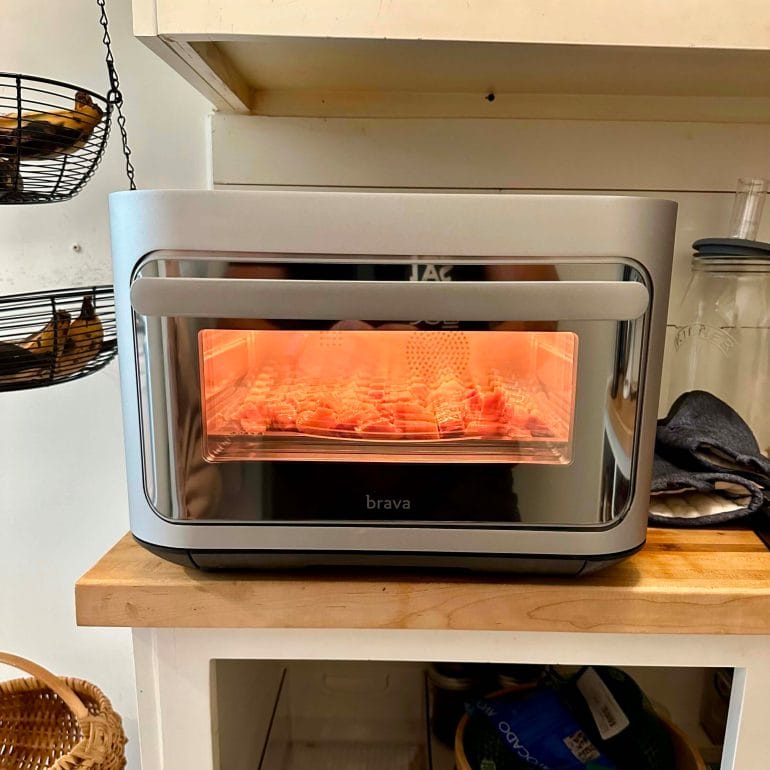 It's important to understand that you have to place your Brava oven on a countertop that allows for sufficient airflow (you cannot build it into a cabinet). We placed ours on a countertop in our walk-in pantry.
As far as counter space is concerned, the Brava measures 16.3 inches wide, 11.3 inches tall and 15.9 inches deep. To allow for sufficient airflow, I recommend picking a spot on your countertop that has a couple of extra inches of space in all three directions.
Additionally, the Brava oven requires a dedicated electrical circuit with a 20 AMP circuit breaker, because it draws up to 1,800 watts of energy when it runs. If you just plug it into a shared outlet (like we did in the beginning), you might experience flickering lights or, in the worst case scenario, blow a fuse.
Frequently Asked Questions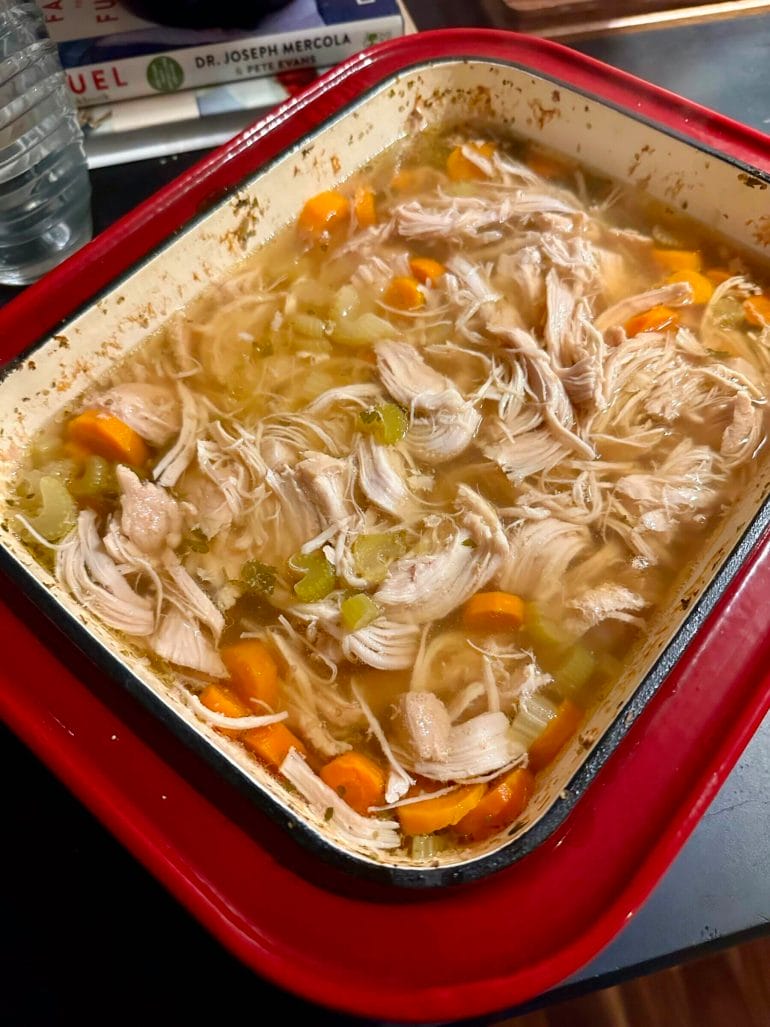 Does the Brava oven get hot on the outside?
The Brava oven gets warm to the touch on the outside but it doesn't get hot enough to cause burns. However, make sure you provide enough clearance on all sides of the Brava for proper airflow. If you don't, it could get dangerously hot.
Can the Brava oven replace a microwave?
When it comes to cooking or reheating food, the Brava oven can easily replace a microwave. The same applies for cooking or reheating certain liquids, such as soups. You can even cook microwave popcorn in your Brava (though you have to take it out of the bag and mix it with some oil).

With that said, microwaves are usually somewhat faster because they create heat by causing water molecules to spin, an effect that is nearly immediate. As a result, microwaves can reheat some meals in as little as 60 seconds. In contrast, the Brava uses radiant heat (from its lamps) to transfer energy into food or liquids. That process takes a little bit longer than microwave radiation. 

Additionally, it's worth noting that the Brava isn't very practical for reheating something like a cup of coffee, because it heats both the liquid and the liquid's container (e.g., your coffee mug). Conversely, a microwave only heats up things that have water molecules (which is why your coffee mug doesn't come out scorching hot). 
Can the Brava oven replace a toaster oven?
Yes. The Brava has a built-in toast function that is meant to replace a toaster oven. However, I don't have any hands-on experience with that feature because we don't eat toasted bread.
How does Brava compare to a steam oven?
Steam ovens use a combination of heat and moisture to cook food while doing a good job of preserving the nutrients in certain foods and their color (especially vegetables). However, steam ovens do a poor job of searing or grilling protein, such as meat.

We had a high-end steam oven in our previous home, which replaced a microwave. It did a good job at cooking veggies and similar types of food. While we no longer eat many veggies, the few plant foods we cooked in our Brava (such as squash) came out perfectly fine, thanks to the Brava's customizable temperature and cook settings. 

Based on my experience with both steam ovens and the Brava, I'd pick the Brava if you make meat a regular part of your diet.
Can the Brava oven replace a conventional oven?
Yes, the Brava can definitely replace a conventional oven as far as cooking performance is concerned. However, conventional ovens are significantly larger than the Brava. For example, don't expect to roast your Thanksgiving turkey in the Brava.
Do you need to preheat the Brava oven?
No, there is no need to preheat the Brava oven because the heating elements inside the oven get hot within seconds.
Can the Brava replace a pressure cooker?
The advantage of pressure cookers is that they use pressure to speed up the cooking process. While the Brava doesn't use pressure, it's still faster than a conventional oven because of how it transfers energy from the infrared light bulbs into the food. Additionally, the Brava cooks without requiring the same constant attention as a regular stove or conventional oven. So you spend less time in the kitchen.
Does the Brava have to be connected to WiFi to work?
No, it does not need a WiFi connection to operate. However, if you connect your Brava to the internet, it automatically downloads new recipes, allows you to watch your food cooking live via the mobile app, and gives you access to the latest firmware updates.
Does the Brava work like a convection oven?
No. Unlike a convection oven — which heats the air in the oven chamber to cook the food — the Brava uses infrared lights to transfer energy (in the form of invisible light) into the food. That enables the Brava to cook meals faster while using less energy.
Brava Smart Oven Review: Summary & Final Verdict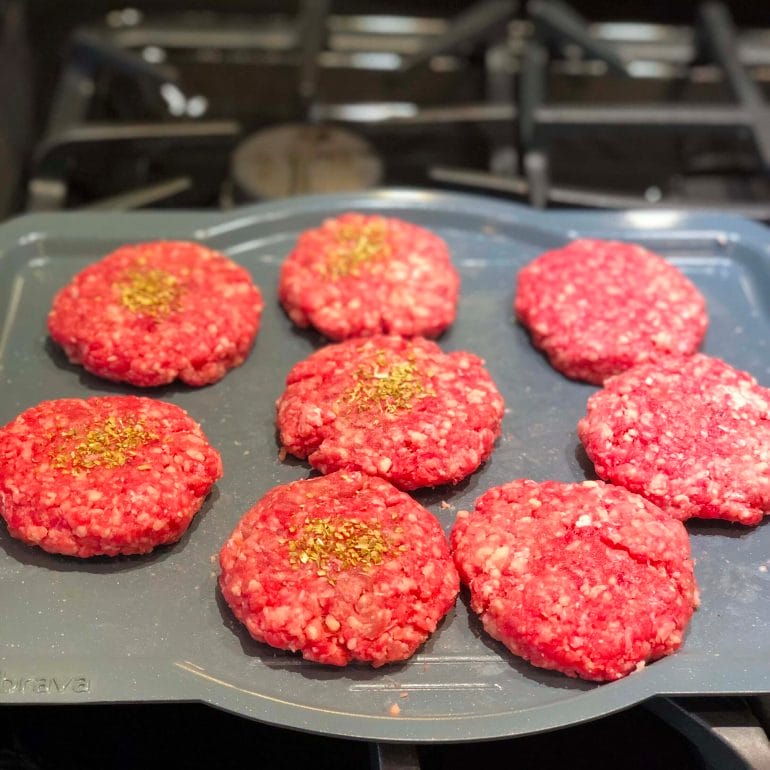 I'd argue that the Brava is the best multi-oven on the market, and that it's a perfect fit for individuals, couples and small families because its cooking performance is bar none, it comes pre-loaded with thousands of recipes that are compatible with a variety of dietary lifestyles (e.g., keto, Whole30, paleo, vegetarian, vegan, dairy-free and gluten-free) and it can replace a multitude of traditional kitchen appliances.
At the same time, its small chamber size means it isn't able to serve as our family's primary cooking appliance. While it complements our larger appliances by speeding up meal preparation and providing a convenient way to take care of tasks like dehydration, we simply eat too much food to rely on it completely.
If you're in the market for a new multi-oven or if you're looking to replace smaller appliances like a microwave, air fryer or toaster oven with a more powerful smart oven, I'd take a serious look at the Brava. It's an awesome piece of technology that will elevate your cooking experience.
Note: In October 2023, we upgraded to the Brava Glass! You can watch my video review here.

Michael is a healthy living enthusiast and CrossFit athlete whose goal is to help people achieve optimal health by bridging the gap between ancestral living and the demands of modern society.
Medical Disclaimer
The information shared on this blog is for educational purposes only, is not a substitute for the advice of medical doctors or registered dieticians (which we are not) and should not be used to prevent, diagnose, or treat any condition. Consult with a physician before starting a fitness regimen, adding supplements to your diet, or making other changes that may affect your medications, treatment plan or overall health. MichaelKummer.com and its owner MK Media Group, LLC are not liable for how you use and implement the information shared here, which is based on the opinions of the authors formed after engaging in personal use and research. We recommend products, services, or programs and are sometimes compensated for doing so as affiliates. Please read our
Terms and Conditions
for further information, including our
privacy policy
.