How to prepare for a road trip with kids – Part 1
Published on - Updated on
by
This post may contain affiliate links. Please read my disclosure for more info.
Planning and executing a road trip with kids is sometimes challenging. But since we had never done it before, we decided to drive to Savannah and spend the 2017 Memorial Day weekend at the Westin Harbor Golf Resort & Spa. In this article, I wanted to share some tips & tricks that have helped us prepare for the trip and make it go as smooth as possible.
In part 2, I will share more information about the hotel and its restaurants, how kids and Paleo-friendly they are, what activities we did and more. For those readers who don't know us, our family consists of a 3.5-year old toddler (Isabella), a 14-months old infant (Lucas), my wife (Kathy) and I.
Traveling with kids
Kathy has done an excellent job preparing for the trip by putting aside clothes and toys we wanted to bring well in advance. That reduced packing stress and the chance of forgetting something. Of course, she also used our trusted traveling with kids checklist to make sure we didn't leave anything important behind.
Items for a road trip: Luggage
Our BMW X4 doesn't have a large trunk, and so we had to select carefully what we could bring. We knew that we wanted to take our Bugaboo stroller (Amazon), which uses about half of the available trunk space. As a result, we decided to pack what would fit in two small carry-on suitcases. To make everything fit, Kathy used vacuum bags (Amazon) for all of our clothes. Ultimately, we managed to fit the wardrobe and all swim gear for the four of us in two little suitcases.
Road trip activities for toddlers
To keep Isabella entertained, I loaded the iPad with kids movies that I had stored on an external hard drive. Without going into too much technical detail, you should know that iOS (iPad/iPhone) can only playback specific movie formats.
Unfortunately, all our kid's movies are in AVI format, and iOS does not support that. So I had to convert them to MP4 using a free Mac tool called Handbrake. Once converted, I copied the movies to the iPad using iTunes on my Mac. If you don't want to deal with the conversion, you can just purchase the movies on iTunes and download them to the iPad via Apple's TV app.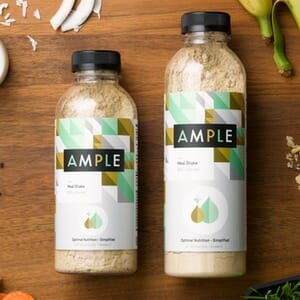 Fun things to bring on a road trip
For some analog fun, Kathy repurposed a Frozen-themed tin lunch box (Amazon) as a LEGO adventure box.
To the inside of the lunch box's lid, my wife glued a LEGO baseplate and then filled it with LEGO pieces from the LEGO Classic Creative Bricks 10692 Building Blocks container (Amazon). That way, Isabella could play with it in the car or at the dinner table while waiting for her food. The advantage of the lunch box is that it keeps the LEGO pieces contained. The inspiration for this came from Jen, a blogger my wife follows.
My wife also brought a baking sheet (Amazon) that Isabella could use as a makeshift table to draw and write on. The baking sheet prevented Isabella's pens from rolling off and falling on the floor.
On the way to Savannah, Isabella spent most of the ride drawing or playing with LEGOs. She used the iPad only for a few minutes. On the way back, she watched a full movie and, as a result, learned the hard way about motion sickness. After that experience, she didn't want to use the iPad in the car again. Lesson learned!
Toddler road trip essentials: Food and snacks
We packed a ton of healthy, and Paleo-compatible snacks for both the kids and us, including:
We chose the baby food pouches from Happy Baby because they offer an avocado and kale mix that has more fat calories and fewer carbs than some of the other flavors and brands. KIND is our go-to brand for snack bars, and we particularly like the Pressed product line because it doesn't have any added sugar.
Olives are another healthy snack alternative we all like eating. We also eat almond cheese a lot, and especially the kids love it. Technically, it's not 100% Paleo-compatible because of the milk protein and some other ingredients. But it is as close as it gets to actual cheese.
Keeping food and drinks fresh
To keep everything fresh, we stored the food in a YETI HOPPER TWO 20 cooler (Amazon), which performed incredibly. Both our food and drinks stayed crisp and fresh in the YETI for days.
We used to have different box coolers in the past, but none could hold the temperature longer than a few hours. For this trip, we needed a cooler that would keep food and drinks fresh for at least a full day. The YETI HOPPER, while not cheap, delivered on that promise and then some. Plus, the bag-like design made it much easier to fit it into our trunk or behind the seat. The only disadvantage of the HOPPER TWO's bag-like design is that it's a bit harder to get stuff in and out of it, compared to the HOPPER FLIP (Amazon), which has a cubed body.
Also, right before the trip, I bought two YETI tumblers: a 10 oz tumbler (Amazon) for coffee and a 20 oz tumbler (Amazon) for water. The smaller YETI has a wider lip and doesn't fit in my car's cupholder, so I had to leave it at home. The 20 oz tumbler did fit, thanks to its smaller lip diameter and it kept my water cold during the 6-hour drive.
In retrospect, I should have gotten the 30 oz tumbler (Amazon) and the YETI Rambler MagSlider Lid (Amazon). By default, all YETI tumblers come with a lid that has an opening to drink. That's fine, but it means you can't just throw the tumbler in your bag or backpack without spilling its contents. So when we came back from Savannah, I ordered the 30 oz tumbler and two MagSlider lids.
Waste management
We used to eat cereal before we started embracing a healthier lifestyle. So we had an unused flip top cereal food container (Amazon) that Kathy converted into a wastebasket by using a plastic grocery bag as a trash bag. That way, we could just throw trash into the container and then close its lid. That turned out to be incredibly useful – so much so, that we kept the makeshift trash can in the car even after the trip.
Driver's comfort
Keeping the kids comfortable and happy is crucial for a successful road trip. But don't forget about you and your partner's comfort!
I travel a lot, mostly by plane, and I continuously look for ways to improve my comfort and convenience while being on the road. One of the most important factors to improve comfort is clothing – especially when you sit in a tight airplane seat. The seats in our car are much more comfortable than the average economy seat on a plane, but uncomfortable clothes can quickly ruin your travel experience. Plus, if you have to sit for extended periods, even the most comfortable seats can make you get a sweaty back and thighs. Of course, unless your fancy car has ventilated seats, which our's doesn't.
For the trip to Savannah, I got to test functional clothing from ExOfficio and KÜHL. I can tell you, it makes all the difference compared to regular cotton clothes, as my wife can attest to. Having worn functional and breathable underwear, shorts and a shirt that transports moisture away from your body made the drive much more comfortable. When we arrived, I didn't have a sweaty back or thighs like I often had in the past. The moisture-wicking capability became even more critical during our daily outdoor activities, such as the bike tour we did through Savannah.
Outfit for the drive to Savannah
One could argue that workout clothes would have done the trick too. But when I am traveling, even if it is for pleasure, I don't want to look like I just came from the gym. Both KÜHL and ExOfficio offer functional and comfortable clothing that looks more elegant than your average gym clothes while providing the same comfort and often better versatility.
On the road
Our goal was to leave the house around 9 am when Lucas was supposed to take a nap. Typically, that would not have been a problem. But that day, Isabella decided to sleep in, and we had to wake her up at 7:30 am. Despite our best attempt, we didn't manage to leave the house until well past 9 o'clock.
From our home in Alpharetta, the drive was supposed to take four and a half hours, thanks to increased traffic on GA-400. We had planned to make a stop along the way so that Isabella could use the bathroom. I didn't expect that it was me who had to pee first, thanks to the two cups of coffee I had for breakfast. So we stopped at around 11:30 am, which was already close to lunchtime. Because of that, we fed the kids some snacks and continued driving.
In retrospect, that was a mistake, and we should have had a full meal at a restaurant and give the kids some time to digest and stretch their legs. Instead, Lucas decided to vomit what appeared to have been half of what he ate only minutes after we had continued driving. We don't know exactly why he did that because he didn't show any signs of illness. But as a result, he probably didn't get the calories he needed, and he remained hungry and fuzzy for the second half of the drive.
After approximately six hours of driving and multiple stops, we finally made it to Savannah and checked into the Westin Harbor Golf Resort & Spa.
Lessons learned
In retrospect, I believe we did a decent job of preparing for the trip. Kudos to Kathy for leading that effort. Starting to pack ahead of time had certainly paid off and reduced the stress on travel day. I also think that we had enough toys and games for the kids, mostly for Isabella.
But there are a couple of things we will do differently next time. We will pack more snacks, so we can use them more frequently during the stay when the kids get hungry. Also, we won't drive more than two hours before taking a break. We followed that strategy on the way back, and it went much smoother.
Lucas didn't sleep at all on the way to Savannah, probably because he was so excited about what was going on. He did take a nap on the way back, which helped and he didn't get fuzzy until the last hour or so.
How to prepare for a road trip with kids
I had initially planned only to write one article about our road trip. But after having talked to Kathy about it, I decided to break it up into at least two pieces. There is much more I would like to cover, and I didn't want to lose focus and have the article become too long. So in Part 2, I will cover our accommodation at the Westin, the restaurants we went to and the activities we did in Savannah and Daufuskie Island. So stay tuned!