In this article, I review Forté for Apple Watch, a luxury stand and charging dock made by Twelve South.
The first stand I bought for my Apple Watch Sport was a Spigen Charging Dock made of aluminum. It looked good and was lightweight. Unfortunately, it could hold the Apple Watch only in portrait mode. When Apple introduced Nightstand Mode via a software update, I had to get a new stand that would support it.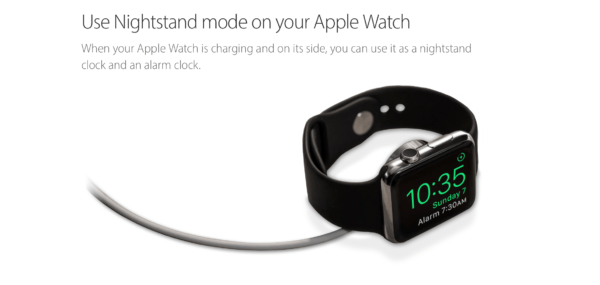 Forté for Apple Watch by Twelve South
I had made a good experience with products from Twelve South in the past, and when they released a brand-new charging dock called Forté for Apple Watch that would support Nightstand Mode, I had to give it a try. As an added benefit, the Forté has a padded leather base to hold your iPhone while the Apple Watch is charging.
Forté for Apple Watch is a luxury stand and charging dock carefully designed to match the timeless beauty of Apple Watch, from shape and standards, to fit and finish. Forte elegantly displays your Watch atop the brilliant chrome stand while protecting your band with a buttery soft, top grain leather wrapped base. Forté works seamlessly with your Apple Watch Magnetic Charging Cable. The 40-degree angle of the Forté arm allows for easy bedside viewing in either Portrait or Nightstand mode. Forté accommodates all Watch bands, from closed-loop Link Bracelets to two-piece styles and Sport models.
The Good
Forté is a beautifully crafted charging dock made of high-quality materials. It is and feels very solid, and it blends in nicely with existing furniture and decor.
Impressed by quality and usability, I got two of them. One is on my nightstand, to charge my Apple Watch overnight and the other one is on the counter in our bathroom, without a charging cable attached.
It is heavy enough to hold your Apple Watch securely without tipping over
Outstanding craftsmanship and build quality
Excellent cable management
Supports both portrait and landscape mode
Convenient viewing angle, even when I am lying in bed
The not so good
The Forté has very few of minor issues that I'd like to point out. Those issues didn't become clear immediately but only over time.
There is a risk of knocking the Apple Watch off the dock when you remove the iPhone from the padded leather base
Forté charging disc ring comes off easily when no charging disc is attached
Without a charging disc (and its magnetic force) the Apple Watch is not secured properly
I usually place my charging iPhone on the Forté's base overnight. Between the iPhone and the Apple Watch watch band, there is not a lot of room, even if the band is closed. So when grabbing my iPhone at night or in the morning, the iPhone touches the watch's band and knocks it off the dock.
That happened to me several times already, and it's annoying. The problem is exacerbated when the iPhone is connected to a charging cable because you are more likely to remove the iPhone from the base at an angle, thus increasing the likelihood of touching the watch band.
Sometimes when that happens, the Forté charging disc ring gets dislodged as well and disappears under my bed.
There are a couple of things you can do to reduce the risk of this happening, including:
Keep the iPhone level while sliding it out from under the watch
Use a sufficiently long Lightning cable, so you don't have to angle the iPhone when taking it off the base
Make sure the charging disc is positioned close enough to the Apple Watch. The magnetic force helps to keep the watch securely docked
A simple solution to this problem is to grab the Apple Watch first and put it on your wrist before grabbing the iPhone. Or, alternatively, you can just place the iPhone next to the Apple Watch, instead of underneath it. I have opted for the latter solution and haven't had any issues in over a year.
Conclusion
Overall, I'm very satisfied with the Forté! I just wish the stand had a bit more space between the base and the charging disc. That would reduce the risk of knocking the watch off the dock when removing the iPhone from the base. Nevertheless, it's so far the best Apple Watch charging dock I have seen and used, and I would recommend it to friends and family.
What charging dock do you use for your Apple Watch? Let me know by leaving a comment below!

I'm a healthy living and technology enthusiast.
On this blog, I share in-depth product reviews, actionable information and solutions to complex problems in plain and easy-to-understand language.