macOS (previously known as OS X) is an excellent operating system that usually requires few reboots and only rarely needs to be reinstalled. But as with any complex software system, you will occasionally run into an issue that warrants reinstallation.
That's especially true if you installed a beta version of macOS. In this post, I'll explain how to reinstall mac OS without losing data, and outline the steps I took to make the process as painless as possible.
The first half of this how-to guide covers the traditional method of reinstalling macOS, and the second half demonstrates a technique I just learned from one of my readers. Thanks to Matty for passing along this awesome tip!
OS X is now macOS
Over the past few years, I have consistently installed the first available developer previews of what was then called OS X. This year, I waited until Apple released a Public Beta of the latest macOS before installing it on my MacBook and iMac. Throughout the beta cycle, I had very few issues on the MacBook. Unfortunately, I wasn't as lucky on my iMac and had to deal with the following issues that I was unable to resolve:
I spent hours troubleshooting and installing macOS over the existing system (without formatting the hard drive), but my efforts were fruitless. So, as a last resort, I decided to completely reinstall macOS during the beta cycle.
How to Reinstall macOS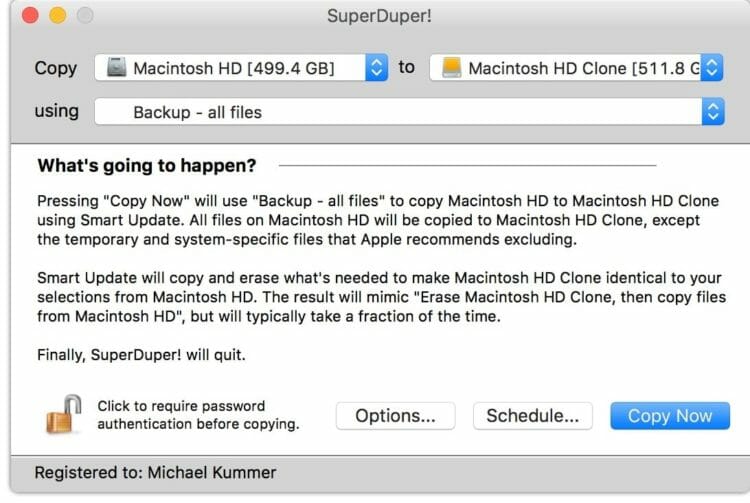 Before I reinstalled macOS, I took notes and screenshots of what apps I had installed, as well as of my specific configuration settings (like my Finder's customized sidebar). As part of my backup routine, I clone my internal hard drive using SuperSuper every night, so I knew that I had an exact copy of my data. Plus, all my regular files are stored either in iCloud Drive or Dropbox. So I didn't have to worry about them.
iCloud Data
Below is an unsorted and probably incomplete list of the iCloud data and settings that are automatically restored when signing into your iCloud account after a reinstall:
Keychain
Internet accounts (email and social media)
Keyboard shortcuts (Apple finally fixed them)
Reminders
Notes
All app data that uses iCloud to sync (e.g., 1Password, Transmit)
Photos (if you use iCloud Photo Library)
Apple Mail rules
All files and folders stored in iCloud Drive
Note about Photos: If you didn't back up your Photos library separately, but use iCloud Photo Library, you won't lose any photos because they are stored in iCloud. But you will lose some projects like photo books, since they are not stored in iCloud. I store my Photos library on an external drive (the LaCie Raid), so formatting the internal hard drive of my iMac doesn't affect it. macOS still acts as if it needs to re-sync the complete library, but at least I don't lose any of my project data.
Data Stored in Dropbox
Some of my shared data is stored in Dropbox because iCloud Drive doesn't do sharing yet. Getting this data back is just a matter of reinstalling the Dropbox app.
Post-Installation Tasks
After the reinstall was complete, one of the first apps I installed was 1Password. That way, I would immediately have access to the credentials for all my other accounts. In the past, I had the 1Password database stored in Dropbox, together with GBs of data. As a result, I had to wait for Dropbox to sync before I could use 1Password completely.
Next, I would install all the apps I had purchased on the App Store, followed by third-party software and/or apps I downloaded from the respective vendors (i.e., Skype, Backblaze, etc.).
Last but not least, I would restore my settings based on the screenshots I took. While I was doing that, I took extra notes of any configuration settings I hadn't documented so far. That way, I would have a more robust "post-install checklist" for next time.
Note: Learn more about why I use 1Password to manage my passwords (and other sensitive information) in my 1Password review.
Sometimes, You Have to Reinstall Twice
Unfortunately, neither of the issues I mentioned above were fixed by the reinstall. So when Apple released macOS 10.12 GM, I decided to reinstall again from scratch by following these steps:
Clone the internal hard drive using SuperSuper
Download a fresh copy of macOS GM from the App Store
Create a bootable USB drive from a macOS install image (see below for command)
Reboot the iMac from the bootable USB (hold down the OPTION key during reboot to select the startup disk)
Format the internal hard disk
Install macOS
Download apps from the App Store (starting with 1Password)
Download "special" apps that install certain (kernel) extensions (CrashPlan, Plantronics Hub)
Copy configuration data from the cloned hard drive: ~/Library/Application Support, ~/Library/Preferences, ~/Library/APPNAME (i.e. SpamSieve), ~/Library/Services
Copy/paste the remaining apps from the cloned hard drive (Office, Skype, etc.).
Follow the post-install checklist

My Post-Install Checklist
The list below is organized by mac app. Some of the items below may not apply to you, but you can pick which ones are.
Finder
Add favorites to the sidebar: /Users/mk/Library/Application Support/com.apple.sharedfilelist/com.apple.LSSharedFileList.FavoriteItems.sfl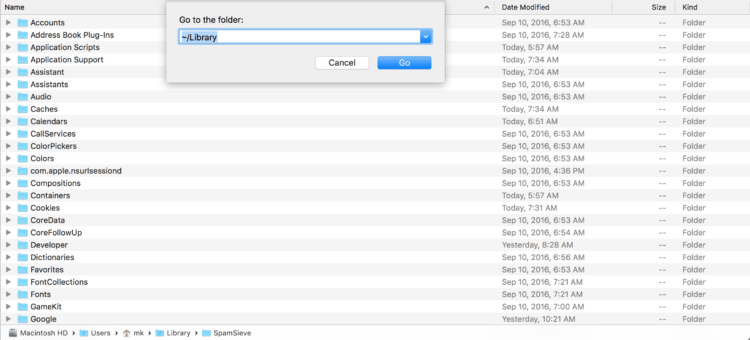 Mail
Enable: Maildrop for Exchange accounts, smart addresses, and rules (iCloud syncs but doesn't activate them)
Disable "Show Remote Images," junk mail, sounds
Calendar
Set default alert date for Exchange
Add shared calendars for Exchange
Turn on time zone support
Show week numbers
Exchange: refresh every 1 minute
Reminders
Set Todo as the default list
Miscellaneous
Enable keyboard shortcuts for services
Enable keyboard shortcuts for apps (Mail, OmniFocus)
Install fonts
Install Office templates
Backup
Verify ChronoSync schedule
Verify SuperDuper schedule (erase and copy)
Enable Time Machine
Skype
Disable certain alerts (Contact comes online, etc.)
Notification Center
Add widgets
Disable app notifications (Mail, etc.)
Contacts
Set default account (iCloud)
Enable private me card
Add fields to the template (Department, etc.)
Dock
Minimize windows into applications
Spotlight
Add external drives to ignore list
Sound
Internet Accounts
Disable everything but calendar and mail for Exchange
User Accounts
Create a user account for my wife
Energy Saver
Disable: Put hard disk to sleep
Printer
Sharing
Enable screen sharing, file sharing, and remote login
Security & Privacy
Require Password after 1 hour
Hazel
Import and configure Hazel rules
How to Create a Bootable USB Drive with macOS
In Terminal:
sudo /Applications/Install\ macOS\ Sierra.app/Contents/Resources/createinstallmedia –volume /Volumes/Untitled –applicationpath /Applications/Install\ macOS\ Sierra.app –nointeraction
How to Reinstall macOS – Matty's Way
Matty's way of reinstalling macOS Mojave doesn't require a bootable USB, and you won't have to wipe your internal hard disk. That dramatically reduces the chance of losing personal data (or otherwise screwing something up). So here it goes…
Prerequisites
You need sufficient space on your internal disk to create a new disk volume, which you'll install macOS on. You also need to know your way around Disk Utility.
Installing macOS Step-by-Step
Create a new volume in Disk Utility using APFS as the file system. Note that the new volume shares free space with the current volume.
Download the macOS Mojave installer from the App Store.
In the install wizard, choose the new volume as the target for the installation.
When your Mac reboots, hold down the OPTION key to select the new volume as the startup disk. Alternatively, you can change the startup disk in System Preferences > Startup Disk.
After booting into your new macOS installation, you can set everything up as you see fit. At any point in time, you can restart and boot into your old volume. You can even mount the "other" volume from either of the two running instances of macOS and copy stuff over.
Once you're confident that you won't need the old installation anymore, just delete the old volume using Disk Utility. Don't forget to permanently set the startup disk using System Preferences before you do that!
How to Reinstall mac OS Without Losing Personal Data
Reinstalling macOS (sometimes also called a "factory reset") is usually a rare event, and you shouldn't have to worry about it too much. But there are specific issues, self-inflicted or not, that are much quicker resolved with a clean installation of the OS. If that's the case, it's good to have a backup and a plan.
By applying the traditional bootable drive method I described above, I managed to completely restore my iMac within a few hours. More importantly, I got it to a state that allowed me to be productive within an hour of completing the macOS installation. That's important, because I don't have a lot of time to be messing around with my equipment — even after a self-inflicted wound caused by installing a beta version of macOS on a production machine.

I'm a healthy living and technology enthusiast.
On this blog, I share in-depth product reviews, actionable information and solutions to complex problems in plain and easy-to-understand language.