Is the iPhone 7 Plus worth it is a question I have been asked a lot. In my opinion, if the iPhone 7 Plus only had a new camera system and Portrait Mode but no other new features, it would be worth it. I upgraded from an iPhone 6s Plus and didn't regret it. As an enthusiastic amateur photographer, I love Portrait Mode and the new camera system Apple put into the iPhone 7 Plus.
Pundits have criticized the lack of innovation in the new iPhone 7, but most criticism is based on the iPhone's design that hasn't changed since the iPhone 6.
iPhone 7 dramatically improves the most important aspects of the iPhone experience. It introduces advanced new camera systems. The best performance and battery life ever in an iPhone. Immersive stereo speakers. The brightest, most colorful iPhone display. Splash and water resistance. And it looks every bit as powerful as it is. This is iPhone 7.
The iPhone 7 design
The iPhone 7 design represents an evolution of previous models. Antenna lines are less visible, and the camera bump has been refined to look more cohesive. While design certainly influences my buying decisions, a great design is more important to me than a new design. Porsche has designed beautifully looking cars over the years, but their design language hasn't changed drastically. I have yet to hear a Porsche owner say he won't buy the new model because the designed is too similar to the previous model. I like the design of the new iPhone, just as much as liked the design of the previous model.
Must-have features of the iPhone 7
Camera
Camera performance is probably the most important factor in my upgrade decision. The iPhone is the only camera I have used for both photography and videography for a while after I retired my Nikon D7000. Every year, the iPhone camera gets better by closing the gap to DSLRs. With the iPhone 7, Apple has again managed to improve both the iPhone lens system as well as the underlying image processor and software.
I think those results are amazing for a cellphone camera and I don't think I could have taken much better photos with a DSLR. Of course, the situation changes with less-than-ideal lighting conditions, but that's a tradeoff I'm willing to accept.
Last year, I made the jump to the iPhone 6s Plus because of its optical image stabilization. This year, Apple offers optical image stabilization for both iPhone 7 screen sizes. Needless to say, that the dual lens configuration on the iPhone 7 Plus made the decision to stick with the larger screen size easy. I cannot say enough good things about the camera on the iPhone 7 Plus, and I'm especially intrigued by the new Portrait mode. It is amazing if you have enough light but quality noticeably degrades when you shoot under poor lighting conditions due to the smaller aperture and sensor of the zoom lens. But under decent lighting conditions, the results are amazing.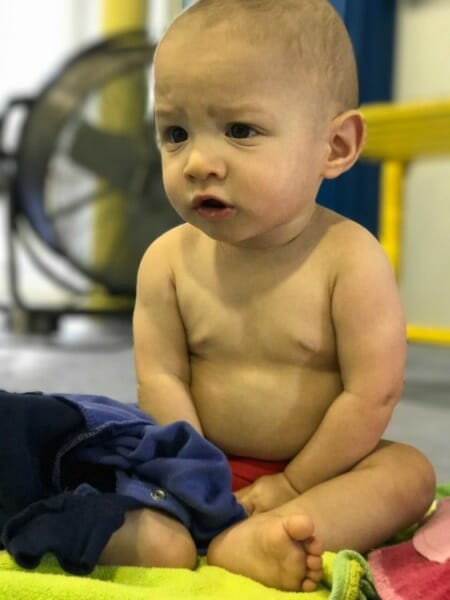 Video quality is incredible as well. It's comparatively better under less-than-ideal lighting conditions than photo quality. Below is a short clip I recorded at an indoor swimming pool, where our infant takes swim lessons. You can clearly see the difference in quality between the video and the photo.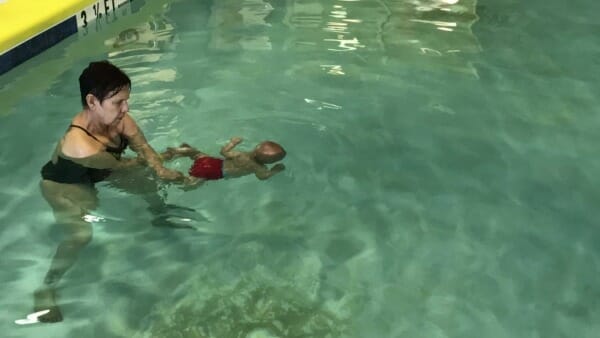 Performance
Apple manages to push the boundaries of the iPhone CPU and GPU, and the new A10 Fusion keeps that tradition. I spare you the technical specifications, which you can look up on apple.com but the iPhone 7 is a performance powerhouse. Apps open incredibly quick, and Spotlight is lightning fast producing search results. I have yet to encounter a situation in which I had to wait for the phone or an app.
Home button
Not everybody seems to like the new home button, but I love it. It's so much quicker and more responsive, making it easier to actuate than a physical button. Double-clicking to multi-task is so much more convenient than it was with the old button of my iPhone 6s Plus.
Storage
I was happy to see that Apple finally started offering 256GB storage options for the iPhone. I went the 256GB model because the amount of data I have is constantly growing and I prefer to have some breathing room.
Nice-to-have features of the iPhone 7
Color
I used to have a Space Gray iPhone 6s Plus, but for the iPhone 7, Apple retired Space Gray and instead introduced two new color options: Black and Jet Black. I think both look amazing and I almost ordered the Jet Black model. But given the much longer shipping time and the surface that's more susceptible to micro-abrasions and fingerprints, I decided to get a Black iPhone. I don't regret that decision as the color looks gorgeous and low-key at the same time.
Water resistance
I never understood the need for a water-resistant iPhone. In fact, I made fun of friends who owned Android devices and claimed that their phones were water-resistant. My typical reply would be: "That's perfect for when you want to make a phone call while it's raining or for when you drop your phone in the toilet."
Then my wife dropped her iPhone in the toilet while helping our toddler get her clothes back on…twice! Yes, she dropped her iPhone in the toilet twice – two different iPhones. Thanks to AppleCare we got the iPhone replaced, but still, I started beginning to see the use-case for a water-resistant iPhone.
Also, with the original Apple Watch, which didn't have a built-in GPS, I always had to bring my iPhone for running. I often ran while it was raining and had to put my iPhone into a Ziplock bag. That would have been another use-case. The Apple Watch Series 2 has a built-in GPS, and so I don't have to bring my iPhone anymore, eliminating that use-case.
The other day I took a bath with the kids and played music on the iPhone. Because it's water-resistant, I took it with me into the bathtub and didn't mind handling it with wet hands. I didn't have to do that because I can control music from my water-proof Apple Watch but did it because I could.
The bottom line is that water-resistance is a nice-to-have feature but none that would influence my buying decision.
Stereo speakers
When I play music on my iPhone, I usually wear my Bose QuietComfort 35*, or I stream it via Bluetooth to my Bose SoundLink Mini Speaker*. So the quality of speakers on the iPhone is not a primary concern for me. But on occasion, I watch videos and listen to music without being connected to external speakers. That happened the other day, while I was sitting on the couch, watching an old family video from Vimeo. I was impressed by the sound and then remembered that the iPhone 7 was equipped with stereo speakers, explaining the much better listening experience.
FaceTime calls sound equally good. So I have to admit the speakers of the iPhone 7 sound pretty good, and it's nice to have them.
Display
The display of the iPhone 7 is good, I suppose. I don't have anything bad to say about it. It's sharp and bright in virtually all lighting conditions. And it's meant to have a wider color gamut. I can tell you that photos and videos look great, but I haven't compared the display to the previous model.
Other "features."
Lack of audio jack
I couldn't care less about the removal of the audio jack as I don't remember the last time I used it. To me, the audio jack was an ancient and useless port that made sense to be removed. I'm not saying that there are not use-cases for wired connections, but you can use the Lightning port – or the adapter if you're so inclined.
It's true that you cannot plug in headphones and charge the iPhone simultaneously without an extra adapter, but that's an issue I'm willing to accept for making room for more forward-thinking technology, like the haptic engine.
Is the iPhone 7 Plus worth it?
To me, the iPhone 7 Plus is without question worth the upgrade. I'm a tech enthusiast; I have steadily growing performance and storage requirements, and I love photography. The iPhone 7 provides much-improved features in all three categories and then some more. If you don't care about photography and are happy with the performance of your iPhone 6 or 6s or like to hang on to old ports like the audio jack, then the iPhone 7 may not be for you. For everybody else, I feel comfortable recommending the upgrade.

I'm a healthy living and technology enthusiast.
On this blog, I share in-depth product reviews, actionable information and solutions to complex problems in plain and easy-to-understand language.