If you have a first-generation MacBook Pro with Retina Display, you may have noticed the poor FaceTime video quality when making calls. As it turned out, Apple put a low-resolution sensor into the first-generation MacBook Pro with Retina Display. The second generation got an improved sensor and fixed the poor FaceTime video quality issue. Continue reading to learn how Apple replaced my MacBook Pro after I complained.
FaceTime on the MacBook Pro with Retina Display
I love FaceTime and use it a lot, especially on my iOS devices. When I'm in front of my MacBook Pro, however, I don't switch to my iPhone or iPad to make or answer FaceTime calls. Why would I? I guess I never paid too much attention to the video quality, but a couple of weeks ago I noticed that the picture (or video I should say) of the FaceTime camera built into my MacBook Pro with Retina Display sucks, to be blunt.
So I started googling to see if this is an issue other people are having as well and I came across a thread on the Apple Support Forum, basically confirming that Apple equipped its MacBook Pros with low-quality camera sensors.
Poor FaceTime video quality
I compared the video with that of my wife's regular MacBook Pro and noticed that the video quality was better. So I called AppleCare, but they just referred me to the Genius Bar at my local Apple Store. So I made an appointment, and the grey-haired Genius at the Apple Store at Northpoint Mall, Alpharetta, GA (not to mention any names) grabbed his 13″ MacBook Pro and asked me to compare the video quality. The video on his machine looked much better than on mine, and that's what I told him. He acknowledged the difference in quality and took me over to one of the 15″ MacBook Pros with Retina Display they had in store. He asked me to compare again. I did and pointed out, that the video looked just as bad on the store model. He acknowledged again and looked at me as if he didn't understand what my concern was.
So I asked him how it could be that my $3.5k machine produces significantly worse video than an iPhone, iPad or any other (non-Retina) MacBook Pro.
His response, in a tone that led me to believe he couldn't care less about my concern: "Well, this (the one Apple puts into MacBook Pro's with Retina Display) is a low-quality camera." So I asked if he thought it was OK for a $50 Logitech webcam to produce sharper images than the camera in the most expensive MacBook Pro Apple has ever built. He confirmed.
Advertising vs. Reality
The problem is, that Apple promotes HD video quality for FaceTime on its web page. At the same time, the MacBook Pro with Retina Display offers anything but High Definition.
Say "hi" in high definition.
Your FaceTime calls are getting the HD treatment. Now FaceTime for Mac supports video calls up to 720p. All you need is an iMac, MacBook Pro, or MacBook Air with a built-in FaceTime HD camera, and your calls display with next-best-thing-to-real-life clarity. The FaceTime HD camera also supports a widescreen 16:9 aspect ratio, so Mom, Dad, Grandma, your best friend, and even the dog can gather around for a video call.
I logged a complaint with AppleCare, and they urged me to go back to an Apple Store. So I went back to the Apple Store today to sign up for Joint Venture, Apple's business program. I took the opportunity to bring up the poor FaceTime video issue again since I figured I had some leverage now. The Join Venture lead, store manager, and a genius looked at my sample pictures and a live demo on my rMBP and then concluded that swapping the whole system against a brand new model was the best course of action. The new model was a second-generation MacBook Pro with Retina Display that came with a new camera sensor. As a result, FaceTime video quality was finally High Definition, similar to my new iMac Pro.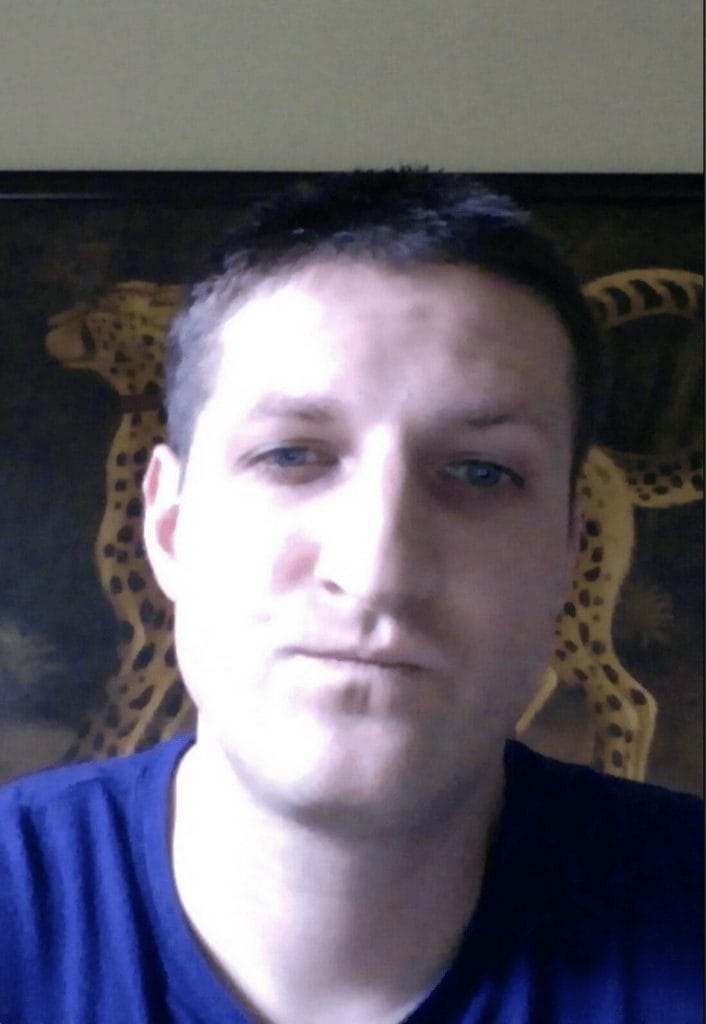 Poor FaceTime video quality on MacBook Pro with Retina Display
Looking back at the issue, it seems like Apple just couldn't get thin enough camera sensor for the new (and thinner) MacBook Pro with Retina Display. So they had to wait for the second generation to fix that gap. That was a bold move that, I am sure, upset many customers. Fortunately, Apple rectified the issue in my case by giving me new hardware. Other users may not have been as lucky. A few years later, Apple shall repeat that mistake when they release the new 12″ MacBook. That too Apple shipped with a low-resolution camera sensor.

I'm a healthy living and technology enthusiast.
On this blog, I share in-depth product reviews, actionable information and solutions to complex problems in plain and easy-to-understand language.