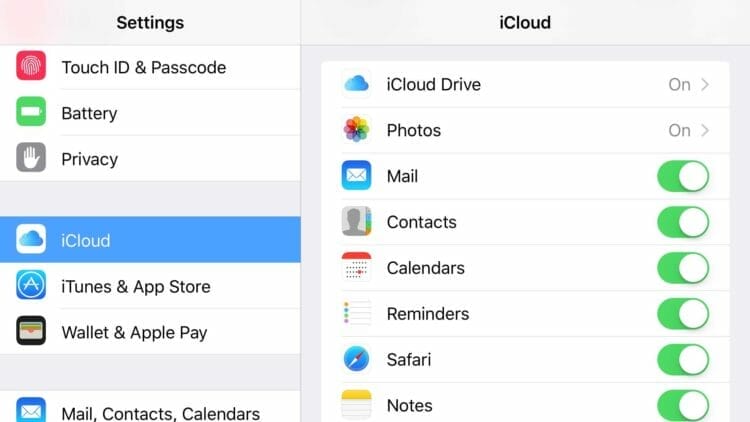 In this post, I'll describe a quick and dirty way to move contacts from the famous "On My iPhone" account to iCloud.
On My iPhone
I'm sure you have seen those dummy accounts called "On My iPhone" or "On My Mac" when working with Contacts, Notes or Calendars. Or maybe, you have wondered why some of the contacts are visible on your iPhone but not on your Mac or iPad (or vice-versa), despite having iCloud enabled.
Almost every time I re-install iOS or OS X those dummy accounts appear, and sometimes they are set as the default account.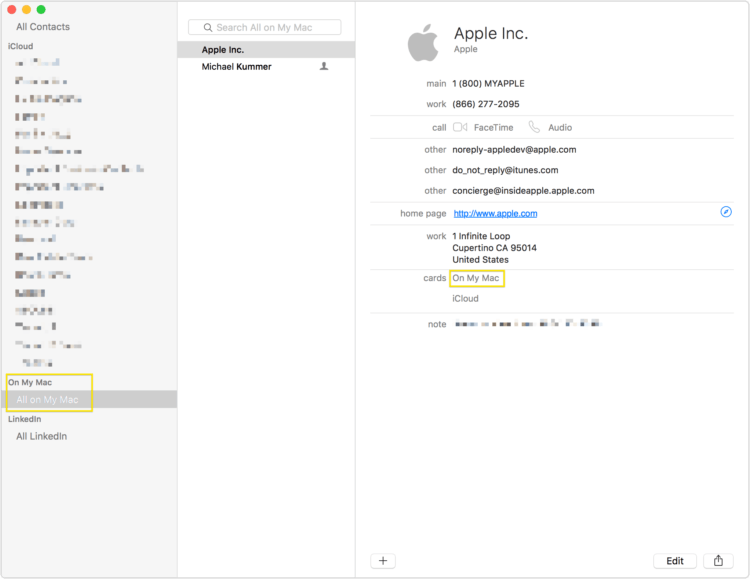 Yesterday, my wife asked me why some of the contacts she has on her iPhone are not visible on her iPad. I went into Settings –> Mail, Contacts, Calendars and noticed that "On My iPhone" was set as the default account under Contacts. As a result, every contact she added on her iPhone went into the "On My iPhone" account, and not into iCloud. That's why those newly added contacts were not synced to her iPad.
How to Move Contacts from "On My iPhone" to iCloud?
Moving contacts from one account to another is easy on macOS. All you have to do is open the Contacts app and drag and drop the contacts over. On iOS, you cannot do that. However, the solution is just as simple:
Disable Contacts under Settings > iCloud
Choose to keep the contacts on your iPhone or delete them. See note #1 below before trying the "delete" option!
Re-enable Contacts under Settings > iCloud
Confirm to merge all contacts with iCloud
Step #4 moves and merges all contacts from your "On My iPhone" account into iCloud.
That was easy!
Notes
Note #1 – If you've tried the "Keep on My iPhone" option before re-enabling iCloud Contacts and the contacts in question didn't get merged into iCloud, choosing "Delete from My iPhone" is likely not going to work either. That's because the actual merging is done when you re-enable iCloud Contacts (step #4).
If you do decide to try the "delete" method, make sure you first create a backup of your contacts via iTunes. Some readers have reported losing data. I don't see how that is possible unless there is a bug in iOS.
Note #2 – The "Default Account" under Settings > Contacts may not be visible if you don't have any contacts outside of your cloud-based accounts.
Note #3 – If you chose to delete the previously synched contacts in step #2 but failed to enable iCloud Contacts in step #3, you'll likely see an empty address book. If that's the case, don't freak out. Instead, go to Settings > iCloud and enable Contacts. That will synchronize all of your iCloud contacts to your iPhone and merge any contact that's stored in "On My iPhone."

I'm a healthy living and technology enthusiast.
On this blog, I share in-depth product reviews, actionable information and solutions to complex problems in plain and easy-to-understand language.