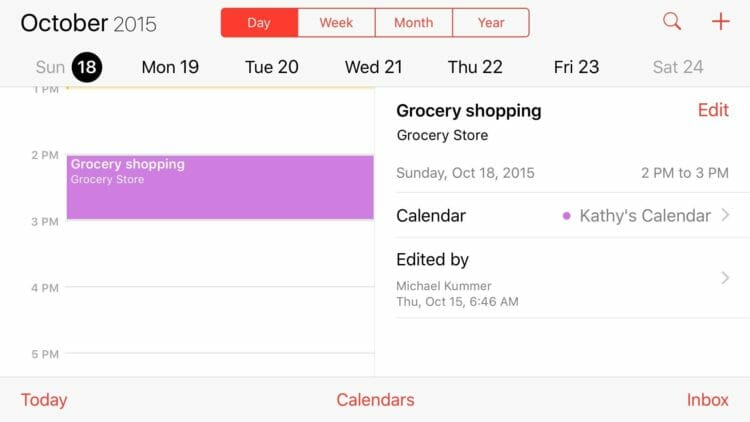 In this post I'll explain how iCloud Mail Aliases influence the way the Calendar app handles invitations on iOS.
The other day my wife and her good friend Yeni were planning weekend activities for the kids and invited each other to certain events using Apple's iOS Calendar app on their iPhones. Some of the invitations didn't go through immediately and while trouble shooting, they noticed that my wife's calendar invitations were sent from an odd email address that didn't match her Apple ID.
iCloud Email Aliases
If you use iCloud as your email provider, you can create up to 3 aliases for your main email account under iCloud.com –> Mail –> Preferences –> Accounts. Years ago, before Me.com became iCloud.com, both my wife and I created various aliases we use for newsletters etc. I didn't think those aliases would be used anywhere other than for email.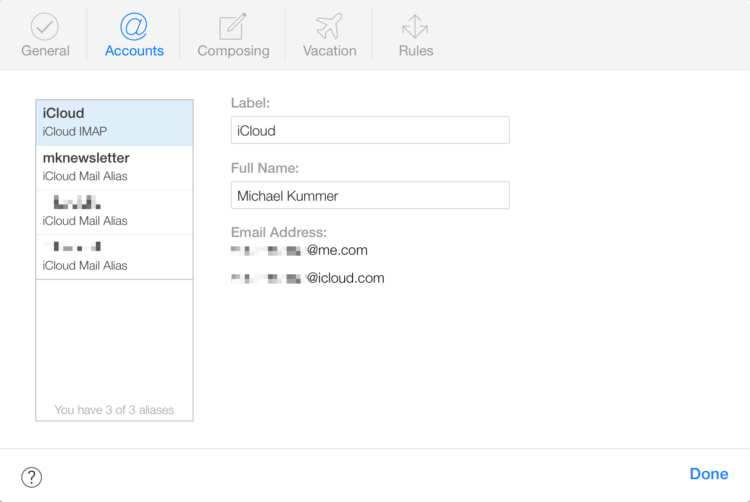 iCloud Mail Aliases and Calendar Invitations
Turns out, if there are mail aliases available, the Calendar app on iOS uses the first alias in the list as the "from address" when sending calendar invitations. I haven't tested yet if the Calendar application on OS X behaves in the same manner, but I assume it does.
Here is how to reproduce that:
Make sure you have at least one iCloud Mail Alias for your account
Create an event using Apple's iOS Calendar app in one of your iCloud calendars
Invite someone. The invitee doesn't have to have an iCloud account
On the invitees device or calendar application, check who the sender of the invitation is
You will notice that the sender's address is not his/her Apple ID but rather the first alias of his/her account.
I talked to Apple about this and they confirmed that the Calendar app uses the first available alias to send invitations. Unfortunately nobody could tell me the reason behind it.

I'm a healthy living and technology enthusiast.
On this blog, I share in-depth product reviews, actionable information and solutions to complex problems in plain and easy-to-understand language.