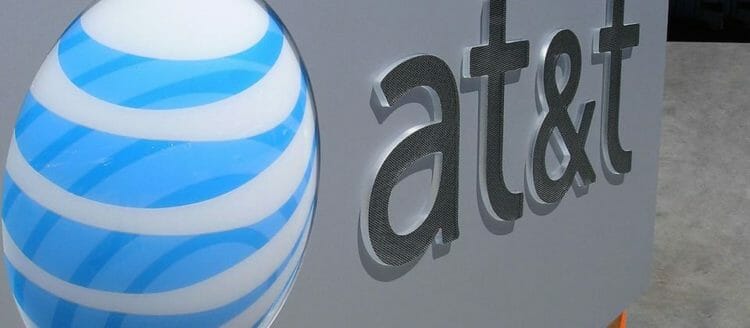 AT&T has finally started rolling out its Wi-Fi Calling feature after having received the waiver from the FCC. Unfortunately some users get an error message saying:
We can't turn on Wi-Fi Calling for your account. Think this message is a mistake? Ask the person who can make account changes to call us. The number is 800.331.0500.
I also got this error message and called AT&T Customer Care. They told me that I needed a new SIM card as I still had the original one that I got with the iPhone 5. I never changed SIM cards when I upgraded to the iPhone 5S, iPhone 6 and now the iPhone 6S Plus.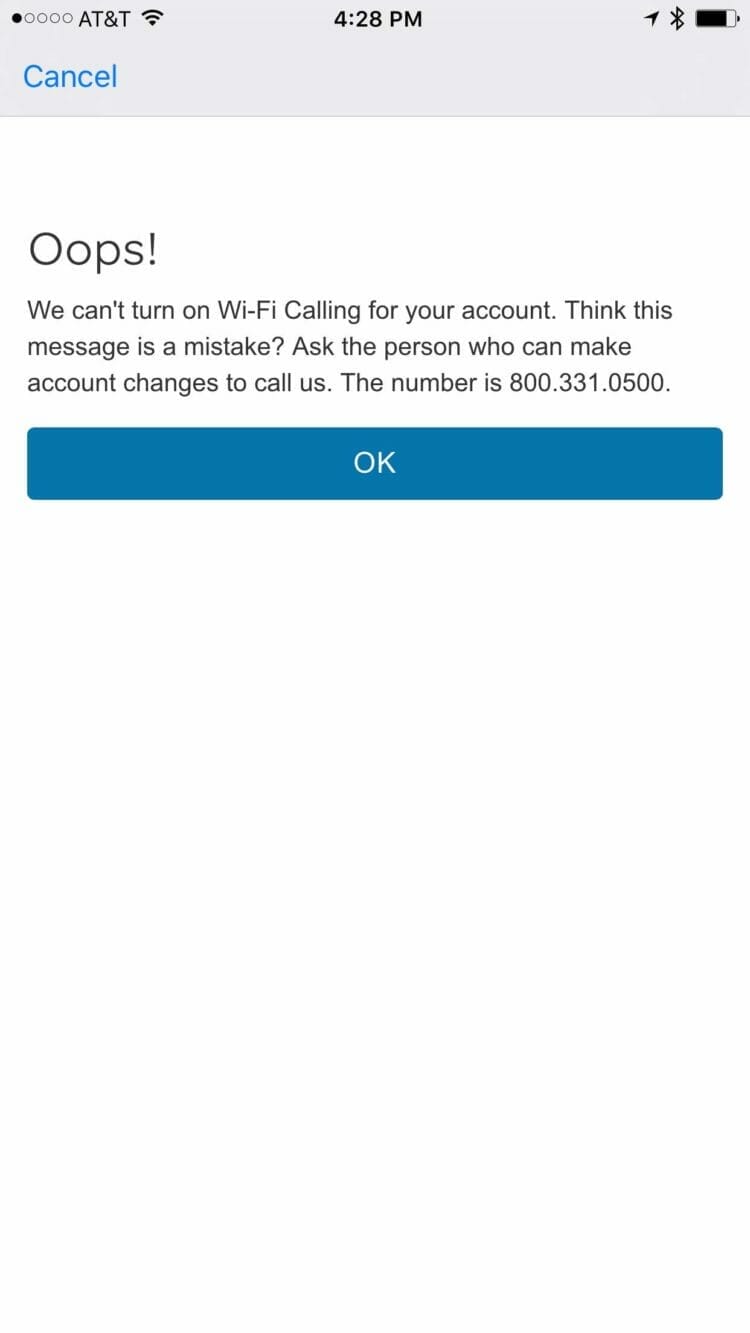 So I went to the AT&T store to get a new SIM card. Unfortunately that didn't solve the problem and my suspicion was that it had to do with my grandfathered unlimited national and international data plan. That's also what the AT&T rep in the store said. Wi-Fi Calling works on my wife's iPhone 6 and she doesn't have an unlimited international data plan. So we put her SIM card into my iPhone and I could enable Wi-Fi Calling.
Back home, I called AT&T again and they told me that it had nothing to do with my data plan but rather with the fact that I had an international unlocked iPhone and they're having some issues pushing Wi-Fi Calling through to those devices.
The Customer Care agent confirmed that their network engineers will provision my iPhone for Wi-Fi Calling no later than October 19th, once they have ironed out their issues.
So if you have an unlocked iPhone and Wi-Fi Calling doesn't work, call AT&T and have them create a ticket to provision your iPhone.
Update #1
After several calls with AT&T Customer Care agents and finally a supervisor I found out that AT&T will not support Wi-Fi Calling on non-AT&T iPhone models. So if you bought an unlocked T-Mobile model you won't be able to use Wi-Fi Calling.
Unsupported iPhone Models:
iPhone 6s – A1688
iPhone 6s Plus – A1687
iPhone 6s – A1700
iPhone 6s Plus – A1699
Supported iPhone Models:
iPhone 6s – A1633
iPhone 6s Plus – A1634
I have an A1687 and that's why Wi-Fi Calling won't work on my device. My only option is to swap out the iPhone for a supported model. What a pain, thanks AT&T.
Update #2
The Verge just posted an update relating the problem to VoLTE.
Update #3
I got my iPhone swapped out today for an AT&T model and after calling into AT&T to update my IMEI number, I could finally enable Wi-Fi Calling. Thanks to the Business Team at the Northpoint Apple Store for making this a very painless process!
Update #4
According to readers, this issue appears to be resolved. AT&T seems to have certified non-AT&T models and now allow them for Wi-Fi Calling on their network.

I'm a healthy living and technology enthusiast.
On this blog, I share in-depth product reviews, actionable information and solutions to complex problems in plain and easy-to-understand language.