I have been a mostly satisfied Comcast Business Class customer for many years. But recently, AT&T GigaPower, the company's superfast, fiber optics internet service came to our neighborhood in Alpharetta. I had the opportunity to try it out and compare it to Comcast Business Class.
To better understand the differences in service, I will also give you a high-level overview of the technologies used by Comcast, AT&T and other Internet Service Providers (ISPs). That's important because the underlying technology often affects reliability and speed.
The need for speed and reliable service
I work from home and fast, and reliable internet service is crucial for my job. That's why I switched from Comcast's residential to the company's business class service a few years ago.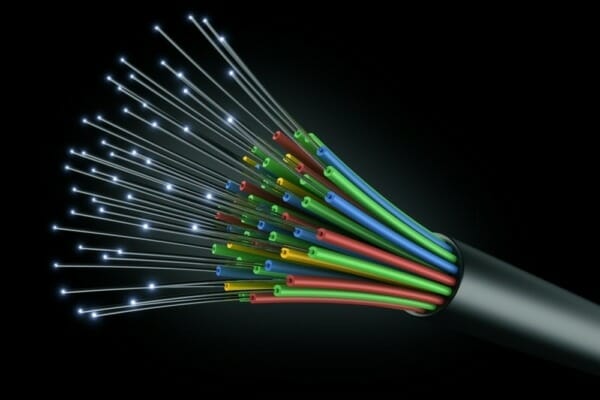 With most residential service offerings, you share the internet connection with other customers who live in the same apartment complex or street. As a result, you may only get a fraction of the speed your connection supports. With Comcast's Business Class service, I had a dedicated line that I didn't have to share with anyone else. Plus, customer care is usually better when you are a business customer.
The Comcast service I had offered a maximum download speed of 100 megabits per second (Mbit/sec) and a maximum upload speed of 20 Mbit/sec.
Despite the relatively fast download and upload speeds Comcast offered, I needed more. The number of devices on my network is continuously growing, thanks to IoT (Internet of Things) devices, such as thermostats, room monitors, light switches, etc. Additionally, I store more and more data in the cloud, including backups, photos, documents, etc. That continuous transfer of data means that my internet connection is never idle. That's especially critical with data uploads, such as backups, because a congested upstream can cripple your entire internet connection.
That's why I got excited when I heard that both Comcast and AT&T are building out their fiber optic services in the Atlanta area. Google was the first to offer residential gigabit Internet in the Atlanta area, but they never made it to northern metro cities, such as Alpharetta.
Network technology used by ISPs
Most ISPs in the United States offer their residential internet services using coaxial (coax) cables or Digital Subscriber Line (DSL) technology. With both, you often get an internet connection that offers much faster download- than upload speeds. That's called an asymmetric connection, and it is what I had with Comcast.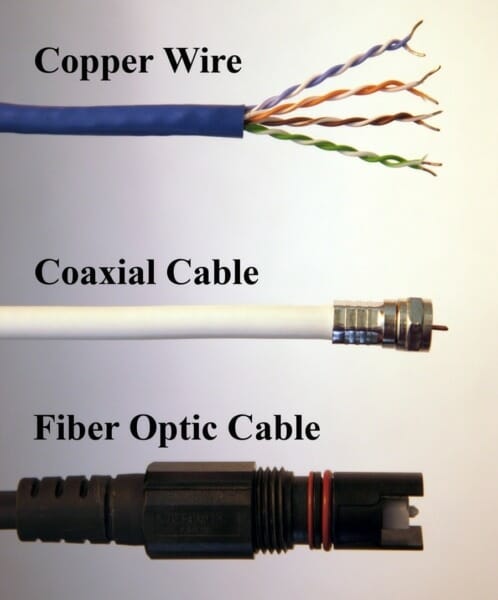 Comcast Business Class service
Comcast uses coax cables for most of their consumer-facing network infrastructure. That's the same old technology that cable companies use for TV service. The problem with coax cables is that they are prone to electromagnetic interference (also called noise). The same is true with most other non-optical cables, and it can result in degraded service. Also, the longer the coax cable is, the weaker the signal is due to resistance. So-called splitters that split up the signal to feed your TV and internet modem can further reduce signal strength.

The Comcast service at my house has been relatively reliable over the past few years. But I did have issues with "noise" on the line that resulted in degraded service. So I had a Comcast technician out a few times to replace the modem, the splitters and even the cable that connects my house to the junction box at the street.
Lately, I experienced more frequent connection problems than I had in the past. Those issues affected mostly my upload speed, or so-called upstream. Instead of the 20 Mbit/sec, I would only get 3-10 Mbit/sec. The first time I called Comcast about that issue, the technician told me that the problem was related to network infrastructure on Comcast's side. The issue was ultimately resolved but returned shortly after. The second time around, Comcast blamed the problem on my networking equipment because they couldn't find an issue on their end. That motivated me to look for fiber optic-based solutions that aren't prone to those problems.
Comcast's fiber optic internet service
The last technician who came to my house told me about Comcast's fiber-optic service that should come to our neighborhood sooner or later. He said that Comcast had a vast coax cable infrastructure that would be expensive to replace with fiber optic cables. So Comcast started working with a company that could remove the copper conductor from old coax cables and replaces it with a fiber optic link.
Unfortunately, Comcast decided to still use coax for the link between the customer's modem and the junction box on the street. As a result, you still have a weak coax connection that is susceptible to noise and can lead to service degradation. In other words, you may still end up with an unreliable, asymmetric internet connection that's not much more reliable than regular cable service.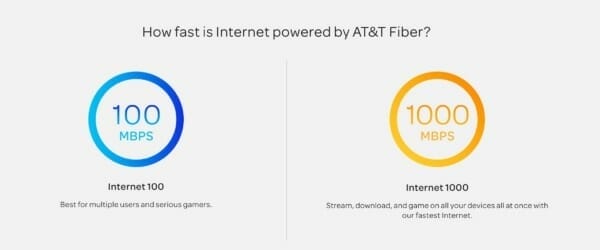 AT&T GigaPower to the rescue
Unhappy with Comcast and their outdated technology, I took a closer look at AT&T's GigaPower service. On their web page, AT&T promises download speeds of up to a 940 Mbits/sec. Before jumping in head first, I wanted to get the following questions answered:
Is the link symmetric or asymmetric?
Do I have to share my bandwidth with anyone?
Does the fiber optic cable go all the way into the house?
What equipment is used to convert the fiber optics link to Ethernet?
The good news is, AT&T seemed to have made the right technological choices for consumers, at least in my area. The GigaPower service delivers upload and downloads speeds of up to 940 Mbits/sec. The fiber optic cable goes all the way into the house and gets converted to Ethernet by a so-called Optical Network Terminal (ONT). As a result, there is no coax used at all, which dramatically increases the reliability of the service. Fiber optic links are not susceptible to interference, and you can use cables that are much longer than coax or ethernet cables.
Installation
I ordered AT&T GigaPower on a Thursday, and two days later, on Saturday, the installer came out to install the service. It took approximately two hours to assess my location, and run the fiber optic link into my house. About a week after the installation, another crew came out to bury the cable.
Where the cable entered the house, AT&T installed an ONT on the inside of the wall. The ONT converts the signal to Ethernet before it reaches the Arris BGW210-700 router.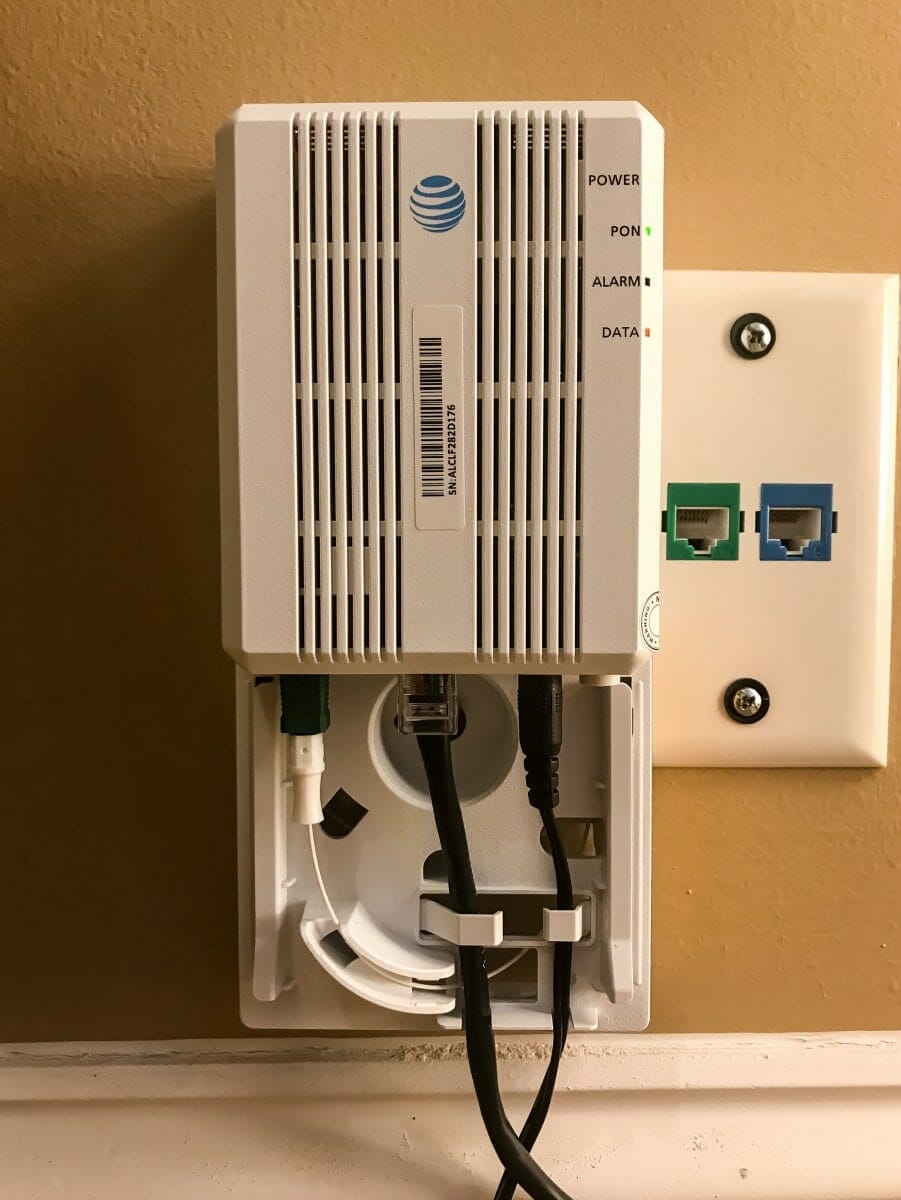 Configuration
With Comcast, I had a static IP that I assigned to my AmpliFi wireless router while I had the Comcast modem set to "bridge mode." As a result, the Comcast modem would pass through all traffic to AmpliFi, which took care of DHCP, WLAN, and routing.
I don't need the static IP for operating a server, but I want to be able to monitor the status of my internet connection via Uptime Robot. AT&T sells static IPs in blocks of eight for $15 per month, which is reasonable.
Unlike the Comcast modem, the Aris BGW210-700 doesn't support bridge mode, and it requires some extra steps to simulate it. Unfortunately, I wasn't at home during the installation, so I had to do the configuration after the technician had already left.
How to enable bridge mode
Unlike other users, my goal was to assign one static IP address to my AmpliFi wireless router so that I could ping it from the outside. I had no intention of assigning additional static IPs to devices behind the AmpliFi router, and I also did not want to just pass through the dynamic IP of the Aris modem. Additionally, I wanted to avoid double Network Address Translation (NAT). With that in mind, here are the steps I took to configure the Aris modem:
Disable Wi-Fi
Disable IPv6
Enable Public Subnet
Set Primary DHCP Pool to Public
Allocate one public IP to MAC Address of AmpliFi router
The first thing I did was to disable both 2.4 and 5Ghz WiFi networks under Home Network –> Wi-Fi. Make sure you select both radios and turn them off! Next, I configured my static IP subnet under Home Network –> Subnets & DHCP and changed the DHCP Pool to Public. In my case, AT&T assigned the following subnet to me: 108.xxx.xxx.230/255.255.255.248. In other words, I have five usable addresses:
Network address: 108.xxx.xxx.224
Usable range: 108.xxx.xxx.225-229
Gateway: 108.xxx.xxx.230
Broadcast: 108.xxx.xxx.231
Next, I allocated the first usable static IP address (.225) to the AmpliFi router via it's Media Access Control (MAC) address. Of course, I enabled DHCP on the AmpliFI router instead of using a static IP.
If your goal is to pass through the dynamic IP address to a router behind the Aris modem, check out this post. If your goal is to assign your static IP addresses to devices behind your wireless router, check out this post instead.
Speed test and real-life performance
For it's Internet 1000 (GigaPower) service, AT&T promises speeds between 500 – 940 Mbps when you measure directly from the ethernet port of the Aris modem. I am more interested in test scenarios that reflect my network infrastructure and all its connected devices.
Additionally, I wanted to see how well the service performs under load. In other words, how much latency increases when the connection is congested. Networking professionals call that "buffer bloat, " and my Comcast connection scored badly in that area. I have performed all speed tests from my iMac that I connected via an optical Thunderbolt cable to a LaCie 5big RAID. The storage device in daisy-chained via a Thunderbolt-to-ethernet adapter to my AmpliFi wireless router. Here are the results:
Download speed: 480 – 660 Mbps
Upload speed: 510 – 590 Mbps
Latency: 4 ms
Buffer bloat rating: A
In comparison, my the results from my Comcast services look different:
Download speed: 118 Mbps
Upload speed: 8 Mbps
Latency: 11 ms
Buffer bloat rating: D
Regardless of the up- and download speed, you can see that the fiber optic-based service offers half the latency and almost no buffer bloat. That means that under load the latency only increases minimally. You can learn more about buffer bloat here.
AT&T GigaPower vs. Comcast Business Class
Comparing AT&T's GigaPower service with Comcast's cable service is like comparing apples to oranges. At least from a pure speed perspective. However, it's important to note that AT&T charges $80 per month for its Internet 1000 service, while Comcast Business Class 100/20 costs $149.95 per month. Comcast's residential 100 Mbps service costs $84.95.
So with AT&T, you get a faster and more reliable service that is based on 100% fiber optics for less money than what Comcast charges for its coax-based service. As a result, AT&T's fiber optic service is the clear winner, and I am glad I made the switch. What's your experience with AT&T's new service? Let me know by leaving a comment below!

I'm a healthy living and technology enthusiast.
On this blog, I share in-depth product reviews, actionable information and solutions to complex problems in plain and easy-to-understand language.