Streaming movies from iTunes to Apple TV should be a pleasant experience if you have a decent internet connection. But often Apple TV takes forever to load movies from iTunes. When buffering and long load times get in the way, the experience becomes frustrating.
Apple TV streaming issues can have various root causes. In this post, I'll walk you through the most common streaming problems and tech you steps on how to fix them. If you are having issues with screen mirroring via AirPlay, check out this article.

Apple TV Buffering Problems
I have dealt with video streaming issues on Apple TV for the past few years. The cause of most of those problems was one of the following:
Apple TV Connected to Wrong Base Station
If you have hooked up your Apple TV to the Internet via your Wi-Fi network and if you have multiple base stations in your home, make sure you connect the Apple TV to the nearest base station.
As I have explained in my post about roaming between base stations, every time you reboot a base station that is closest to the Apple TV, it will try to connect to another base station in range. Once the original base station comes back online, your device will likely stay connected to that base station with the weaker signal strength.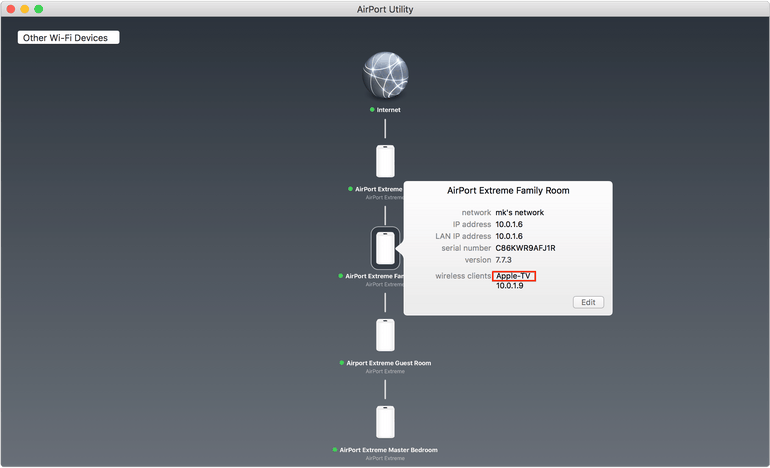 To confirm that is not the case, just open AirPort Utility and click on the base station closest to the Apple TV. Under "wireless clients" you should see your Apple TV. If the Apple TV is not connected to the nearest base station, reboot the Apple TV to force it to reconnect to the base station with the strongest signal.

To rule out that your Apple TV's download speed is related to your Wi-Fi network (bad coverage), I recommend to unplug and disconnect every device (including any mobile device) from your access point and modem, and then connect your Apple TV directly to your router or modem via an Ethernet cable.
Then test individual video apps one-by-one. For example, check the YouTube TV app, Netflix and iTunes to narrow down the issue.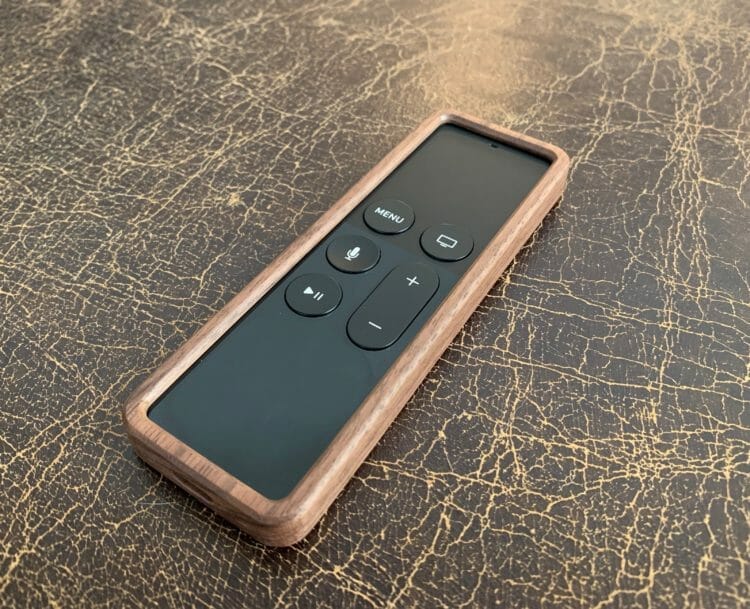 Congested Internet Connection
A slow or congested Internet connection could also cause streaming issues. Just this past weekend, streaming was very slow on our Apple TV, resulting in a bad picture quality and constant buffering. I found the culprit to be my iPhone, which was trying to upload a 7GB video, I recorded an hour before, to iCloud.
Neither iOS nor OS X does a good job of managing bandwidth when it comes to synchronizing with iCloud Photo Library, and Apple still hasn't resolved the issue.
You may also like: How to position WiFi routers for perfect coverage with AmpliFi
I forced my iPhone to pause the synchronization process by temporarily disabling WLAN, and the streaming issues disappeared. To quickly check if your internet connection is the culprit, just run a speed test from a device that is near and connected to an AirPort base station. If you see high ping times and slow download/upload speeds, you can narrow down the problem to one of two reasons:
Your internet service provider is having issues
A device, app or service in your network is consuming all available bandwidth
If your uplink is the issue, try rebooting the modem and if that doesn't help, call your ISP. If a device causes the problem on your network, just disable WLAN on all devices and then bring them back online one by one to see which one is causing the issue.

IPv6 Configuration
Years ago, many ISPs started enabling IPv6 when it became apparent that we were running out of available IPv4 address space.
Internet Protocol version 6 (IPv6) is the most recent version of the Internet Protocol (IP), the communications protocol that provides an identification and location system for computers on networks and routes traffic across the Internet. IPv6 was developed by the Internet Engineering Task Force (IETF) to deal with the long-anticipated problem of IPv4 address exhaustion. IPv6 is intended to replace IPv4.
Apple has long supported IPv6 in its software, but the chances are that it hasn't affected you so far. You can check if your Mac uses IPv6 by going to System Preferences —> Network.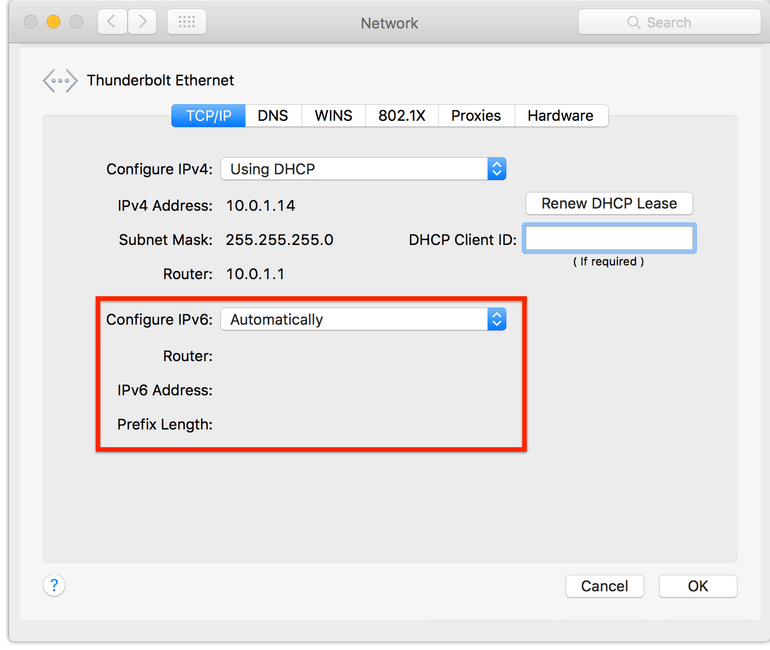 On the AirPort base station, you can find the IPv6 settings under Internet —> Internet Options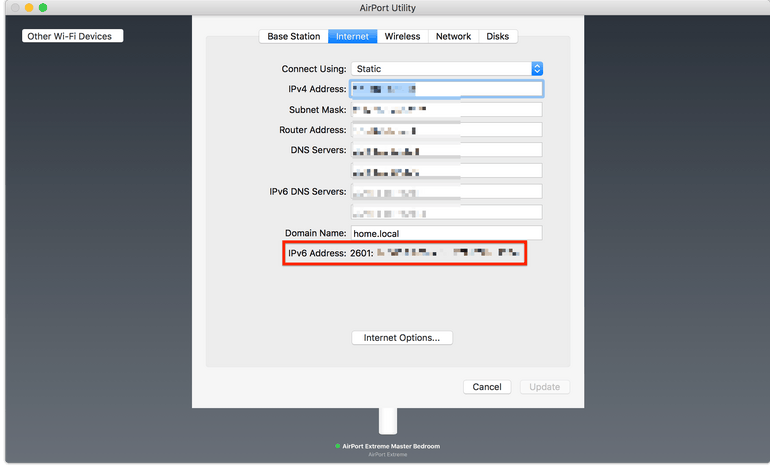 If the IPv6 configuration on your base station is set to "Automatically," make sure that "Enable IPv6 Connection Sharing" is not checked. According to Apple, enabling connection sharing for IPv6 could cause issues with incompatible IPv6 implementations and configurations of your ISP.
The result of those compatibility issues could be connection problems, which may affect streaming. I use Comcast, and according to Apple, they're doing a decent job with IPv6 but other ISPs may not.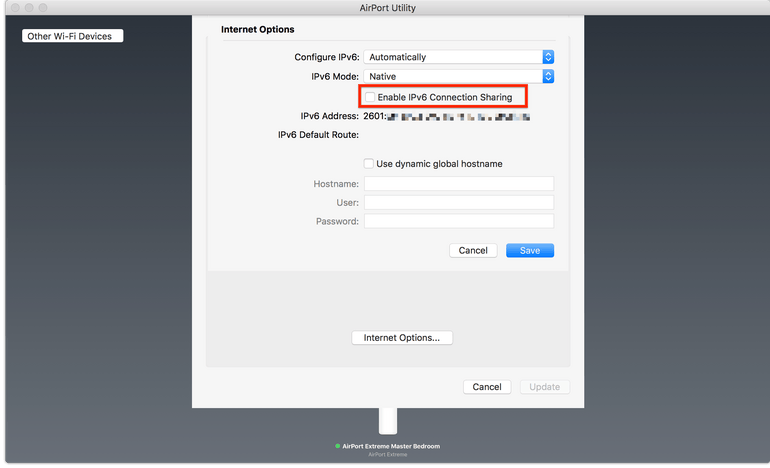 If your IPv6 configuration is set to "Link-local only," you won't even see "Enable IPv6 Connection Sharing" as an option. In that case, don't worry about it.
iCloud/iTunes Backend
If you cannot pinpoint the problem with your internet connection or network infrastructure, your streaming content provider is likely the culprit. In my case, that is Apple and its iCloud/iTunes infrastructure.
I have had a few occasions where streaming Netflix and the YouTube TV app worked flawlessly on the Apple TV, but streaming movies from iTunes (Apple content) didn't. Instead, Apple TV would buffer every couple of minutes, making watching movies a stuttering and frustrating experience.
Conclusion: Apple TV Streaming Issues
Unfortunately, if Apple is the cause of your streaming problems, there isn't much you can do to resolve the issue, other than waiting for Apple to fix it. In the past few months, Apple has made improvements to its infrastructure. As a result, streaming issues have become less. If you WiFi is spotty, I highly recommend looking into mesh networking technology, such as the one I have reviewed.
Have you had streaming issues with Apple TV? If so, what caused the problem and how did you resolve it? Let me know by leaving a comment below!

I'm a healthy living and technology enthusiast.
On this blog, I share in-depth product reviews, actionable information and solutions to complex problems in plain and easy-to-understand language.