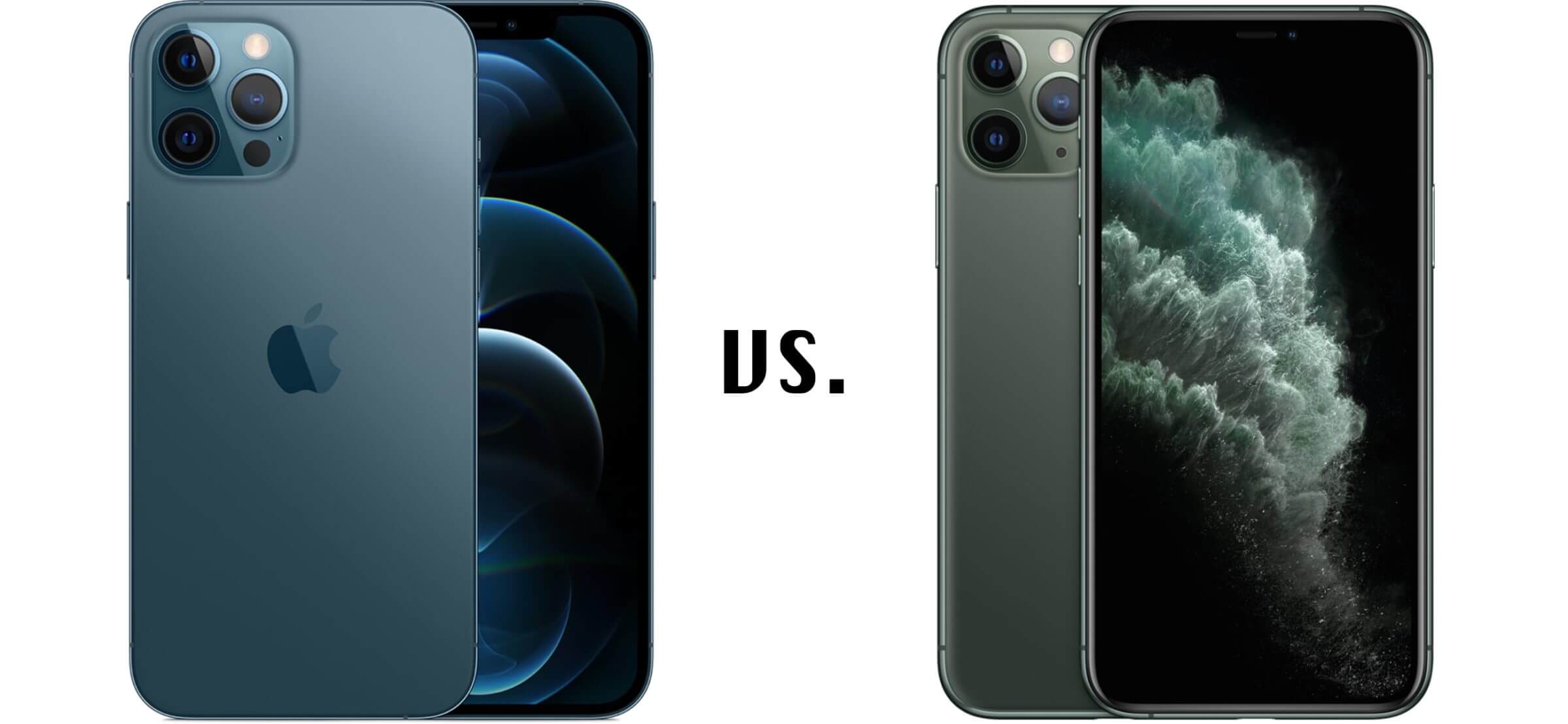 In this article, I'll explain why I decided to upgrade from the iPhone 11 Pro to the larger iPhone 12 Pro Max, instead of going with the smaller iPhone 12…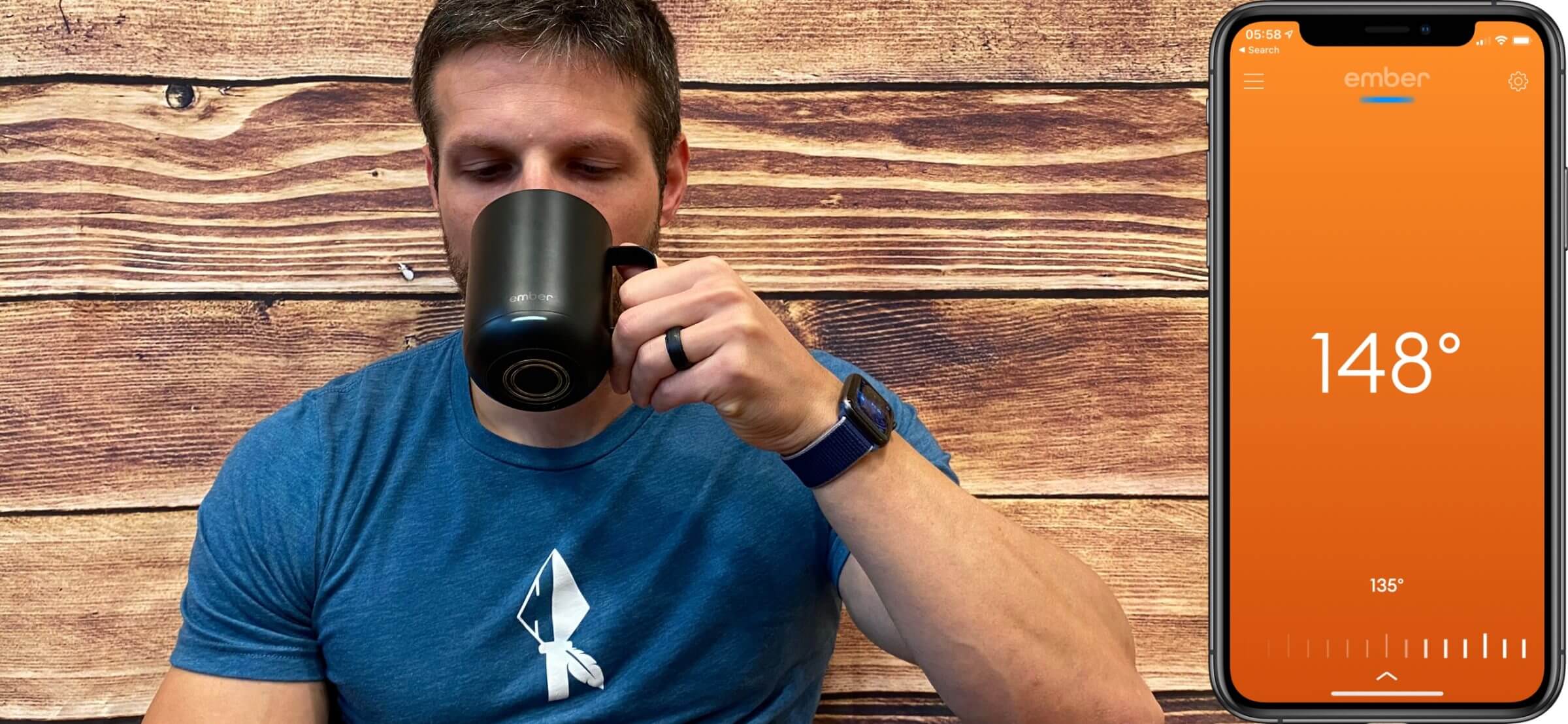 My wife and I have used temperature control mugs from Ember for the past 1.5 years and absolutely love them. I've had some issues with the first-generation Ember Mug but…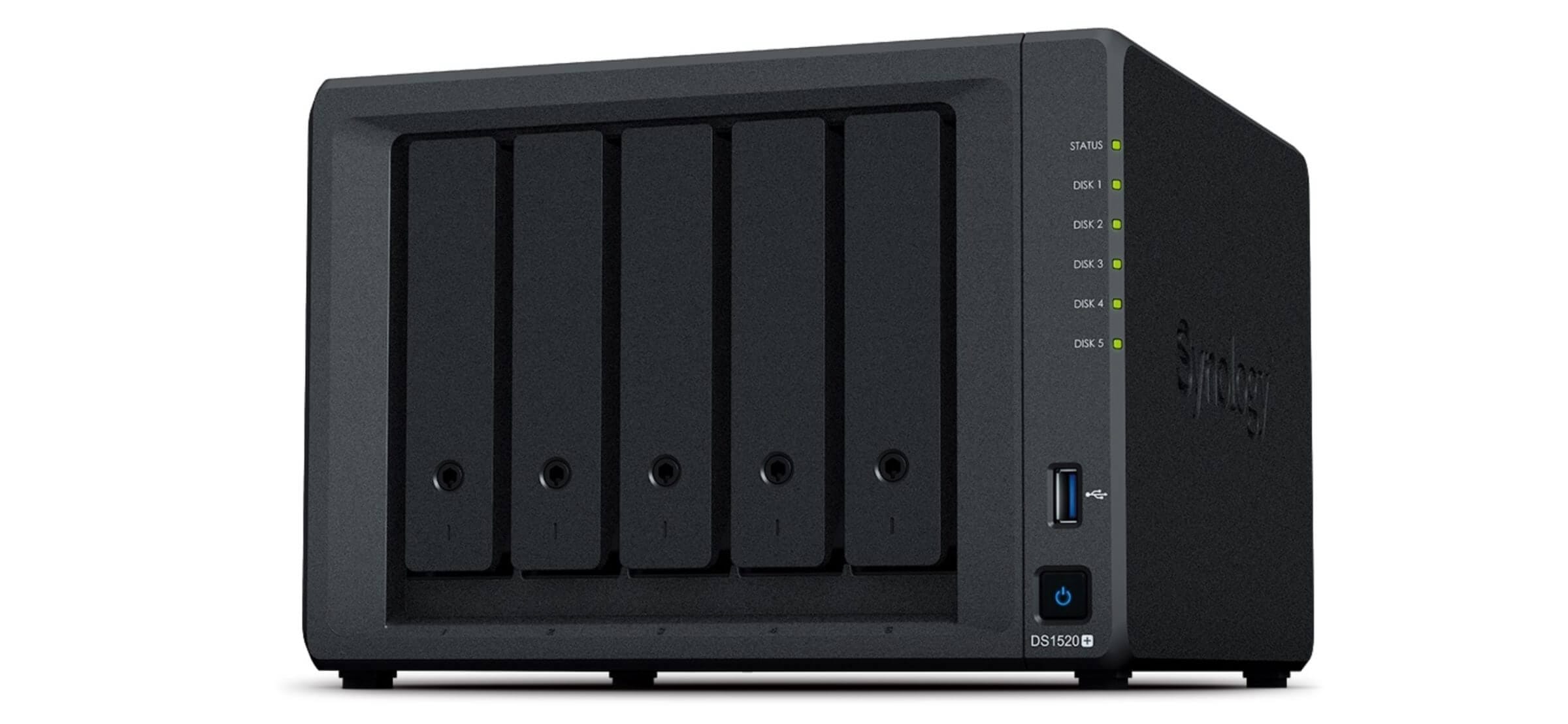 I recently decided to replace my aging data backup solution (LaCie raid) with a Synology DS1520+ NAS. In this review, I'll tell you why I made the jump from DAS…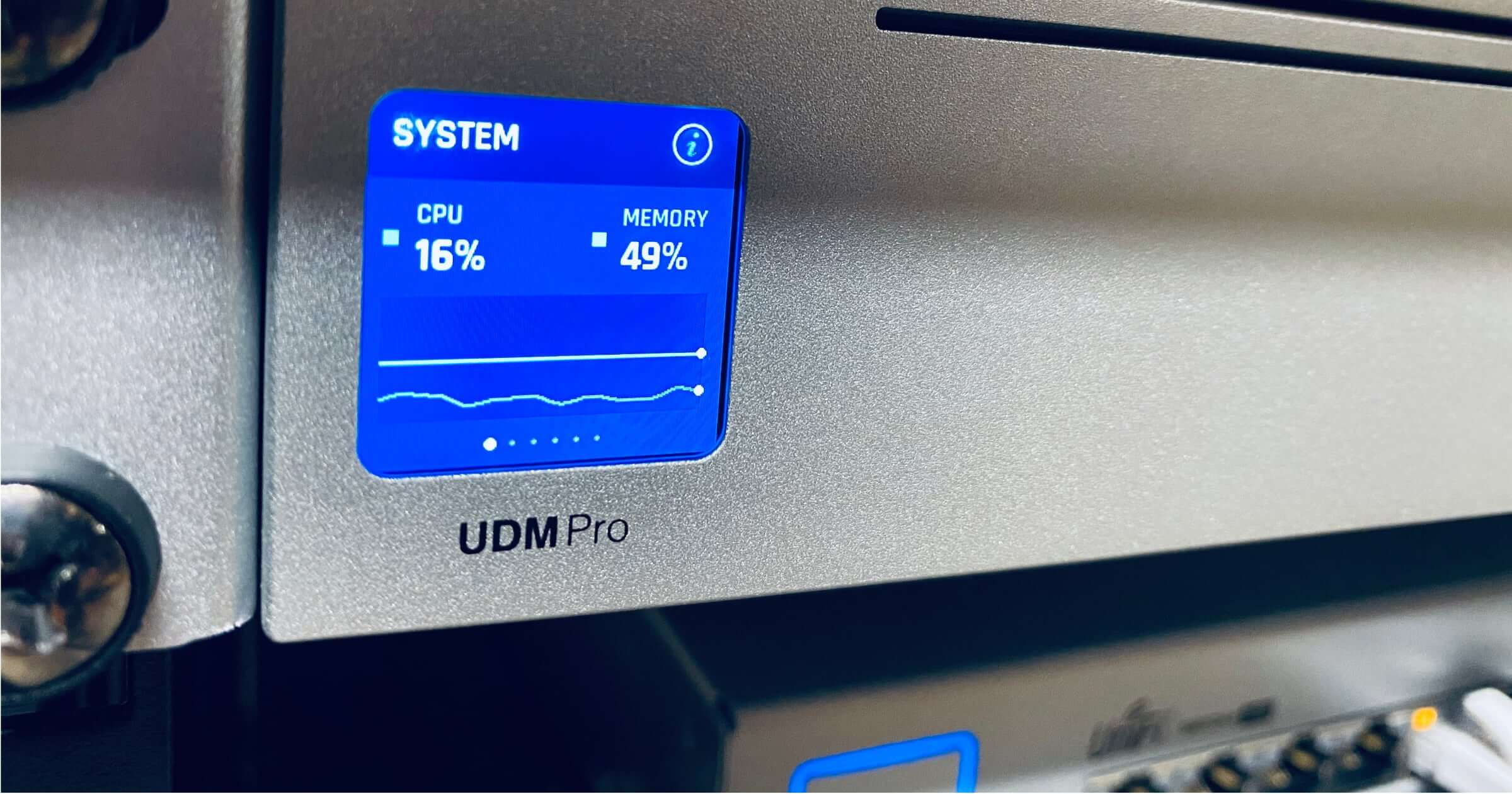 In this hands-on review of the UniFi Dream Machine Pro (UDM Pro), I share why I decided to upgrade from the UniFi Dream Machine I used to have and how…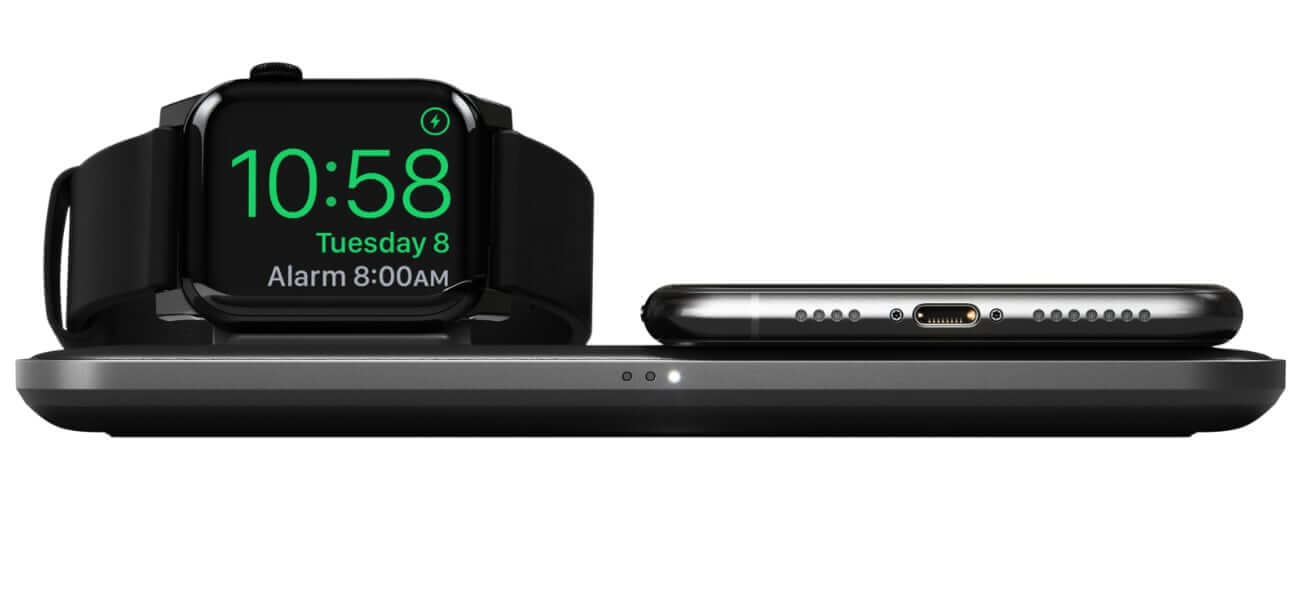 The Nomad Base Station Apple Watch Edition is an advanced wireless charging dock that can wirelessly charge your iPhone, Apple Watch and AirPods (or AirPods Pro) at the same time….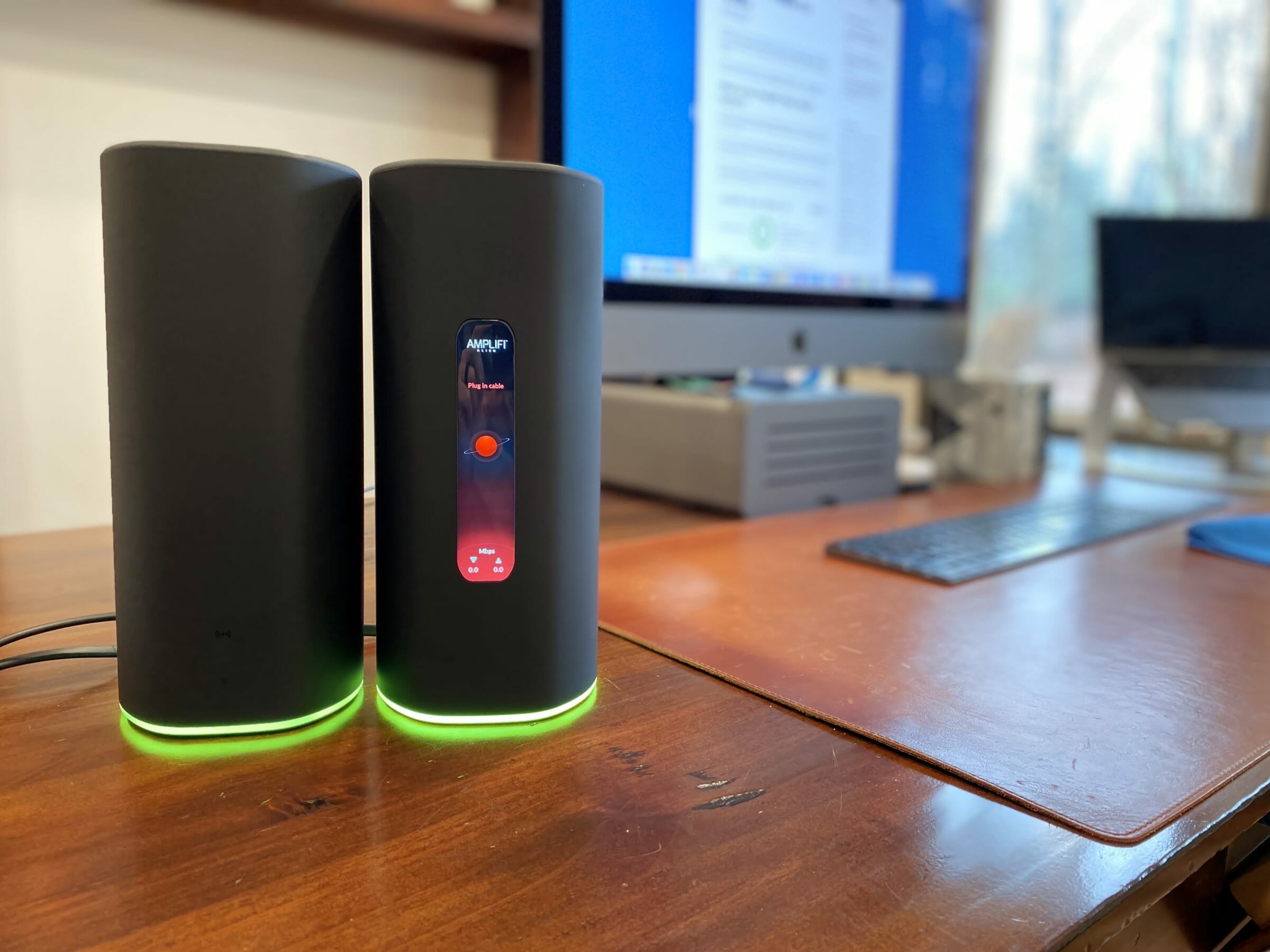 After reviewing the standalone AmpliFi Alien router, it was time to test the new AmpliFi Alien Mesh Kit, consisting of the router and a dedicated meshpoint that extends the router's…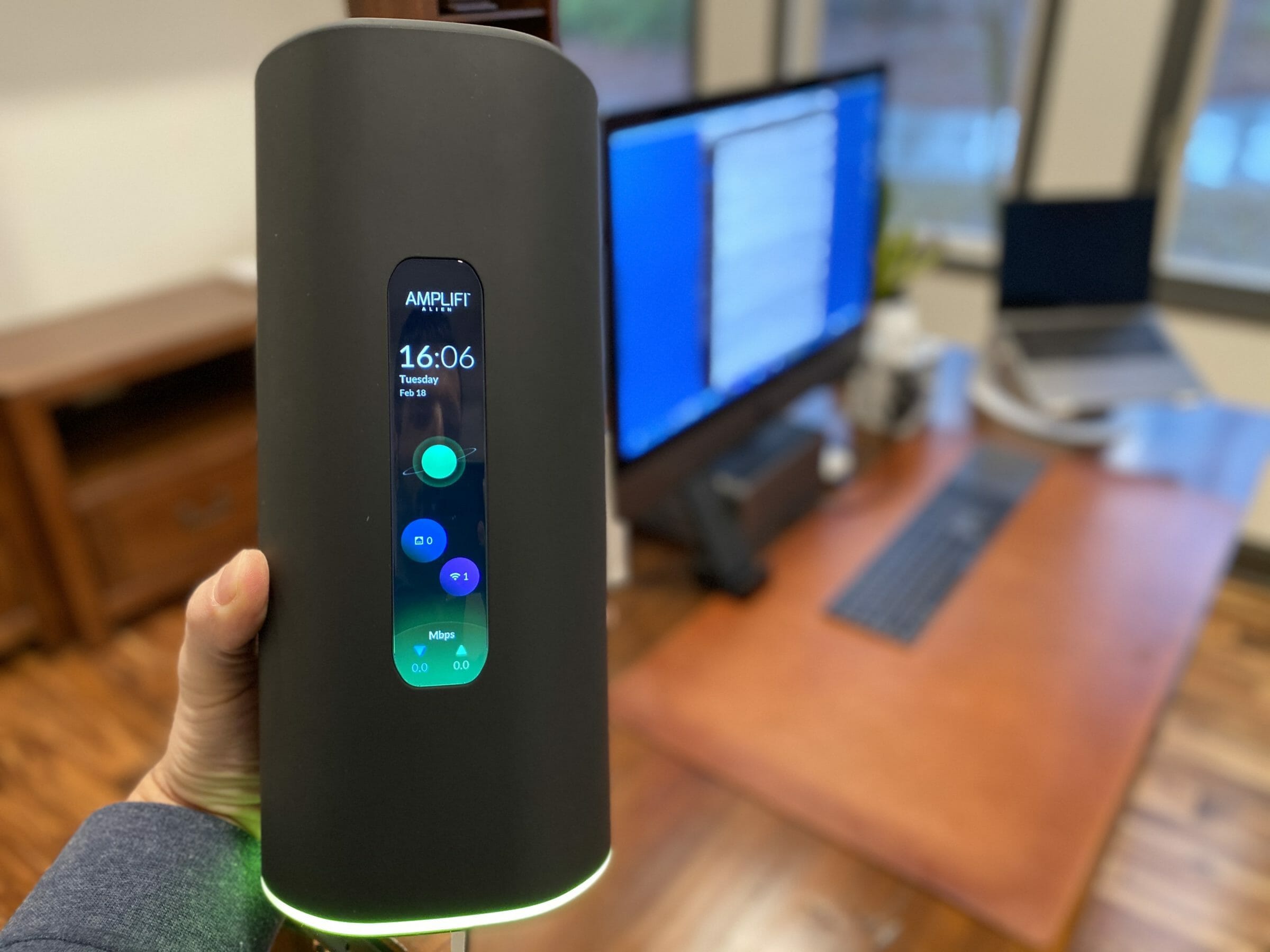 I've tested the AmpliFi Alien in the 2,700 sqft two-story home we just moved into and I was impressed by the performance of this slick Wi-Fi 6 router.
An in-depth review of how I use Ubiquiti UniFi networking equipment, including the UniFi Dream Machine, in my home to provide perfect Wi-Fi and LAN coverage throughout the house.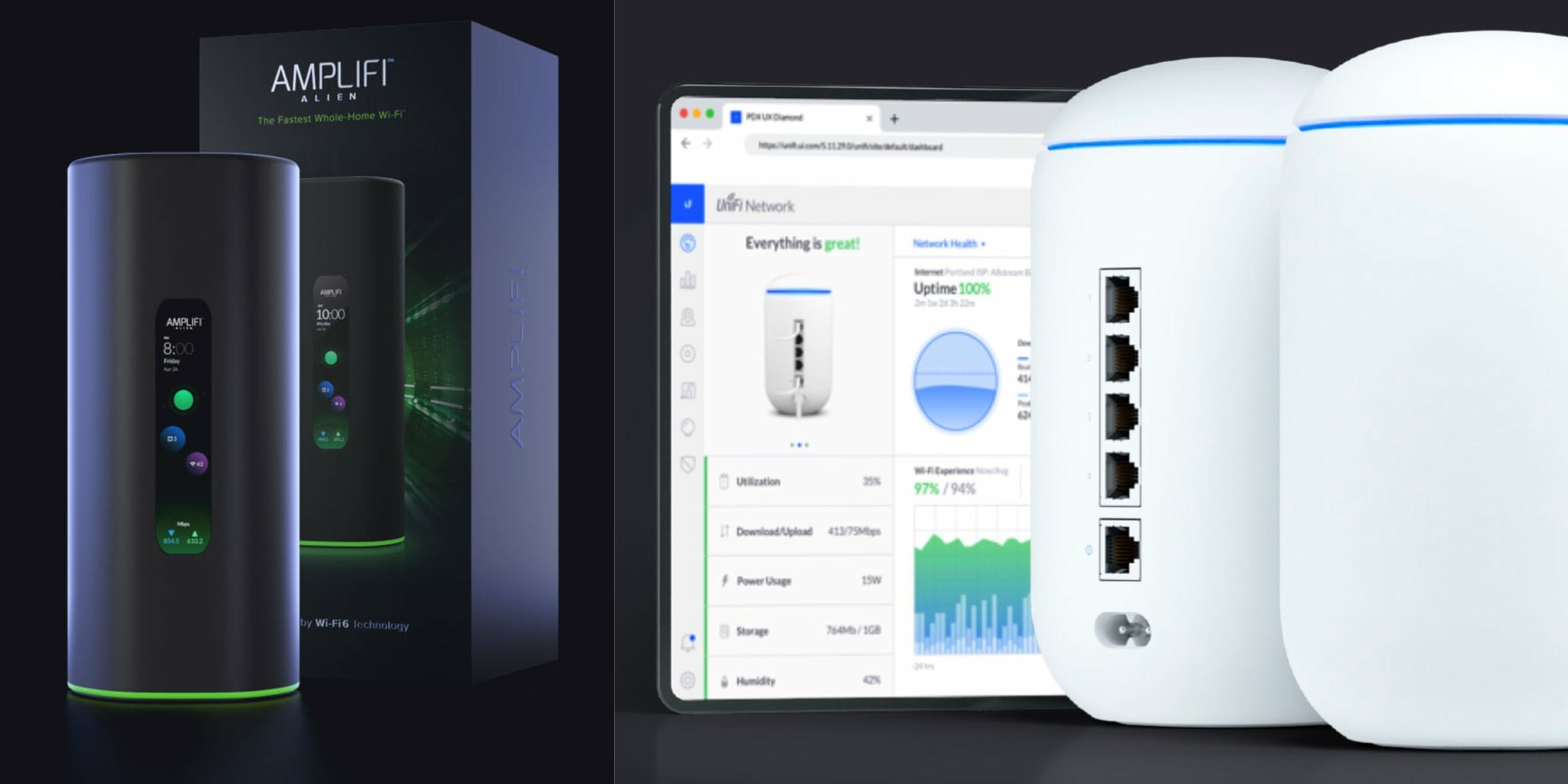 AmpliFi vs. UniFi is a review of the leading WiFi mesh networking technologies. For this article, I have compared both brands and explain why I decided to upgrade from AmpliFi…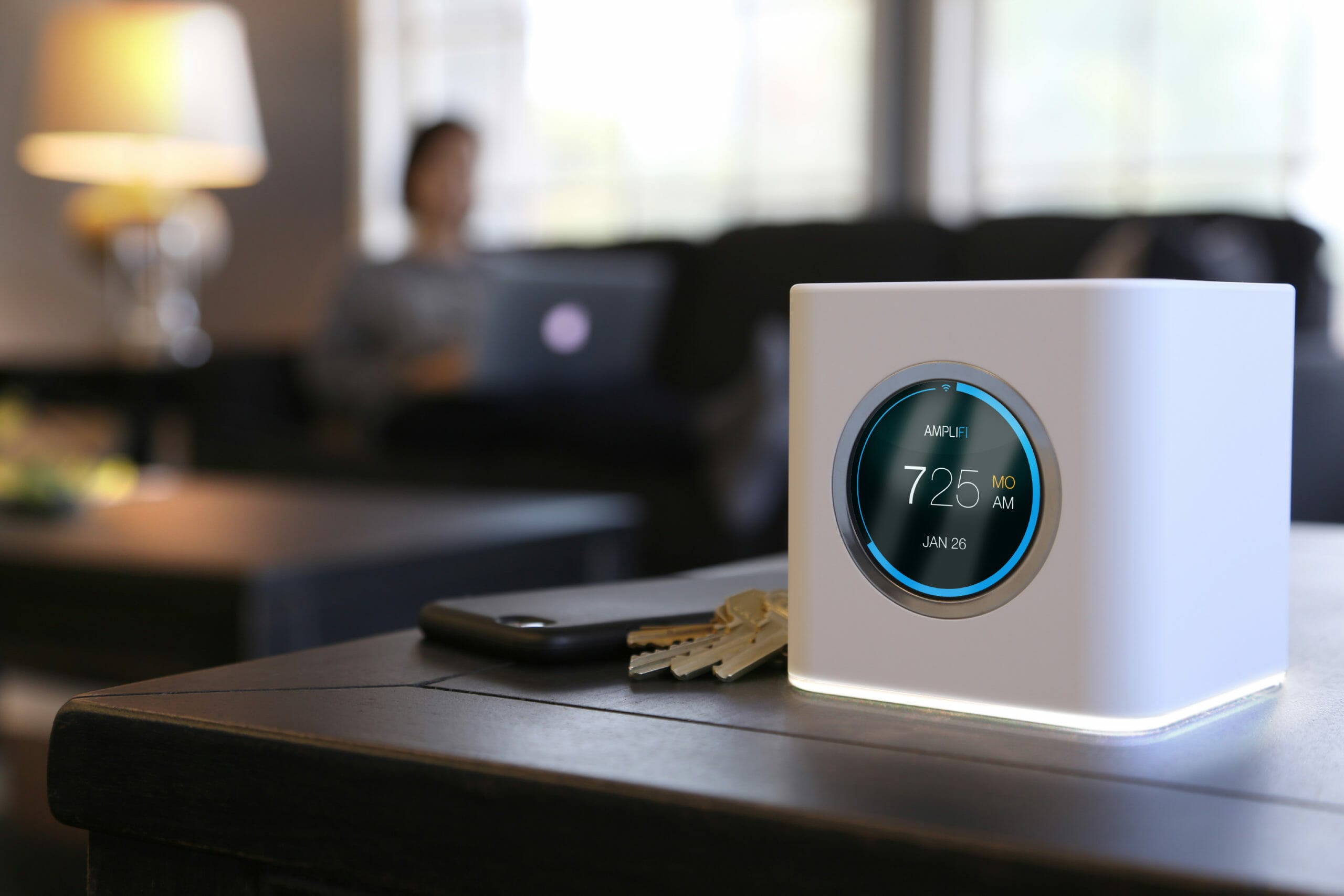 An in-depth review of the complete AmpliFi mesh networking lineup and comparison to Eero, Google, Nest, Linksys, Orbi and others.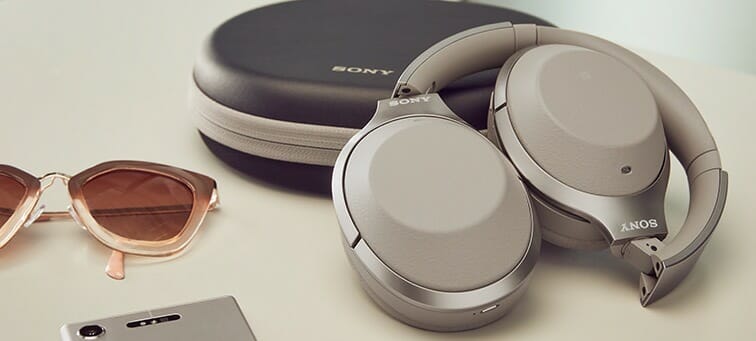 This is an in-depth review of the Sony WH-1000XM2 Bluetooth noise cancelling wireless headphones in comparison to their predecessor, the Sony MDR1000X.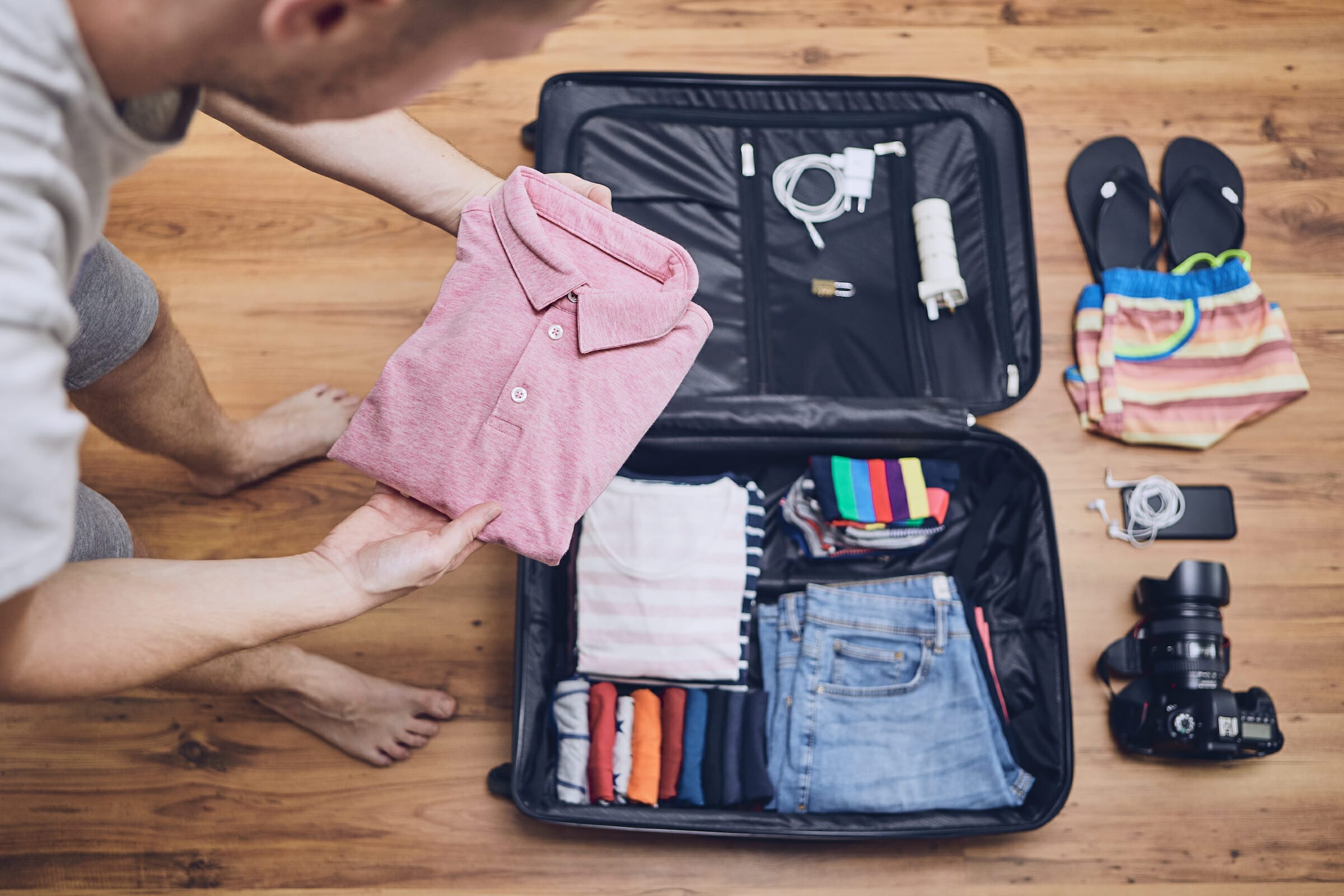 Table of ContentsWhat Is the Best Travel Adapter?Why Should You Get a Travel Adapter?Download Adapter Comparison SheetWhat to Look ForAdapters vs. Voltage ConvertersPower Adapters vs. Plug ConvertersTravel Adapters and WattsTop…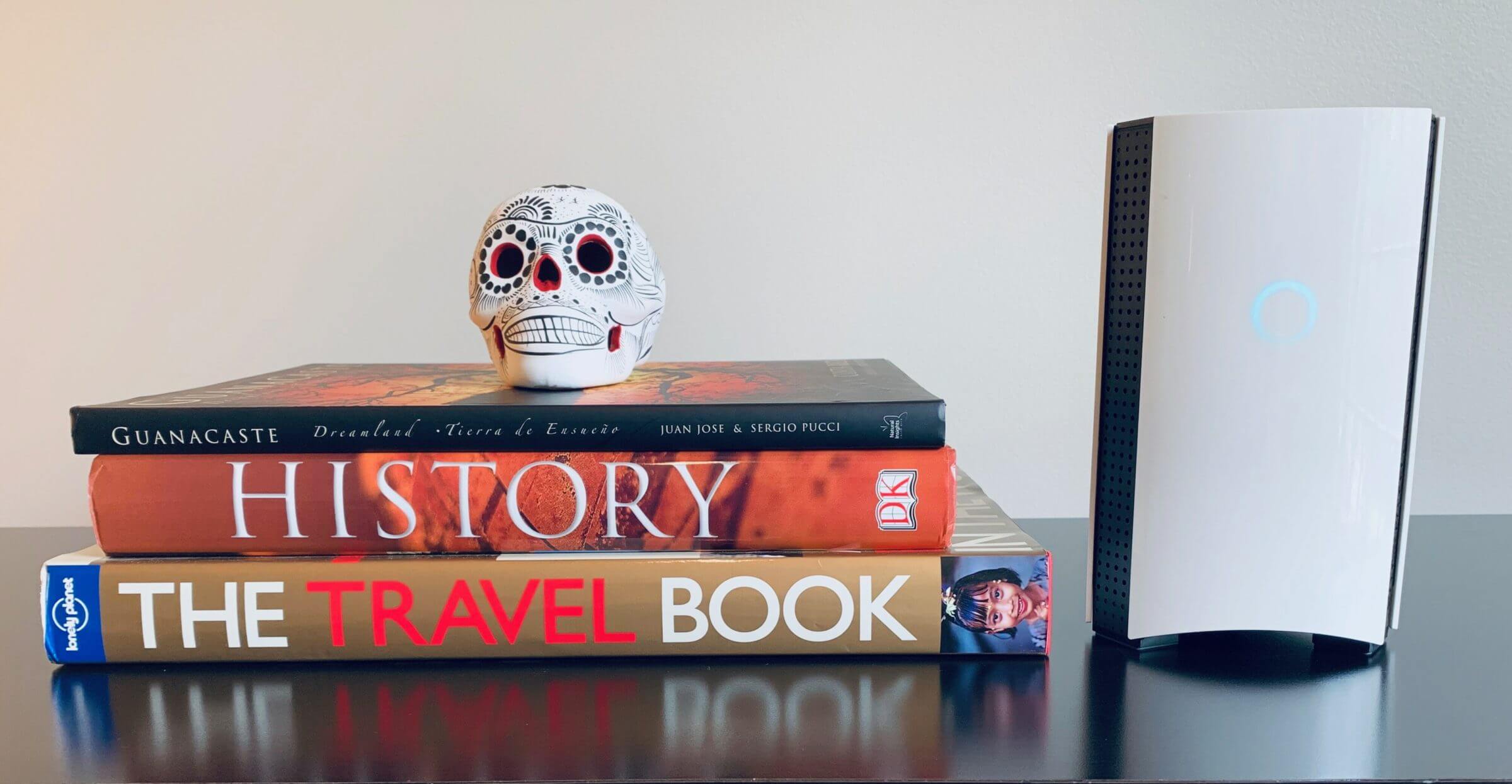 The Bitdefender Box 2 is a smart home cybersecurity hub that protects your local network and all connected devices from malware, identity theft, hackers, and other threats. Cyber Threats and…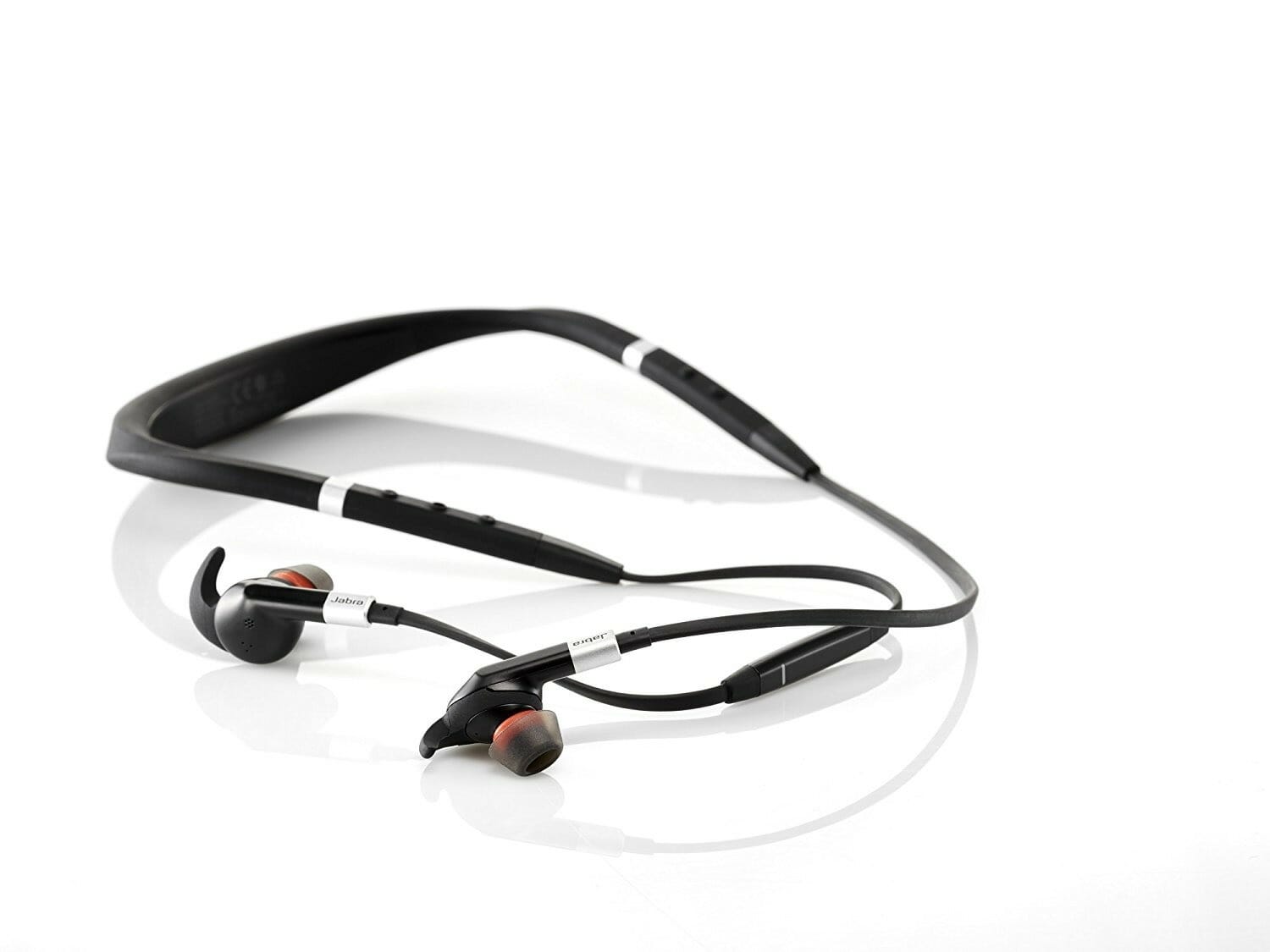 Table of ContentsJabra Evolve 75e ReviewTechnical SpecificationsDesign and ComfortBattery LifeActive Noise CancellationMicrophoneAudio QualityConnectivityPlayback and Call ControlsSoftwareOther FeaturesHow Does Jabra Compare?Jabra Evolve 75e vs. Bose QC30Jabra Evolve 75e vs. Plantronics Voyager…

Zyxel Nebula is a cloud-managed networking solution consisting of Wi-Fi access points, Ethernet switches, security gateways, and a management console. Zyxel developed Nebula to help business customers and their service…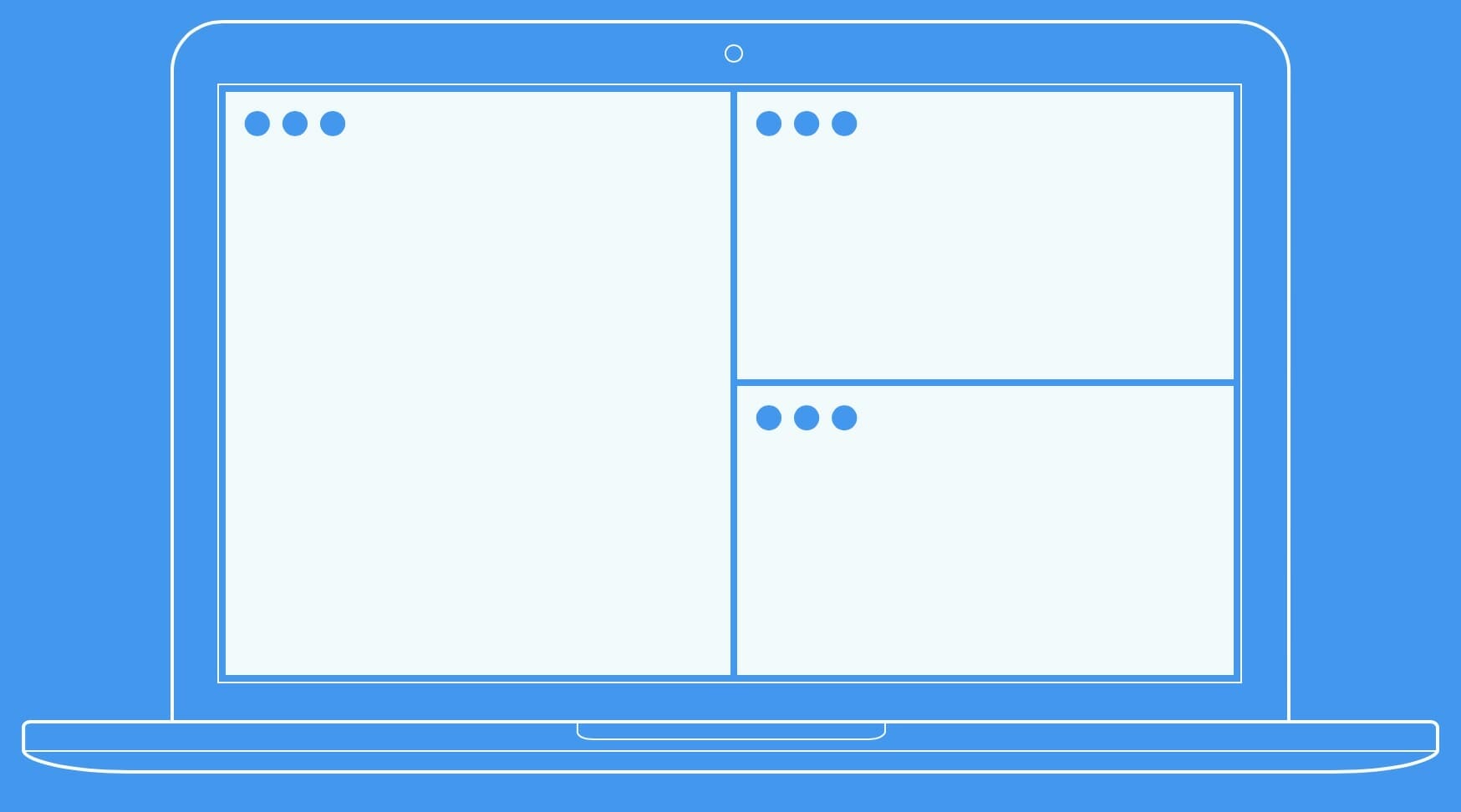 Here is a list of the best productivity apps for Mac users, based on my personal experience. Since I continuously stumble across new applications and services, I'll keep adding to…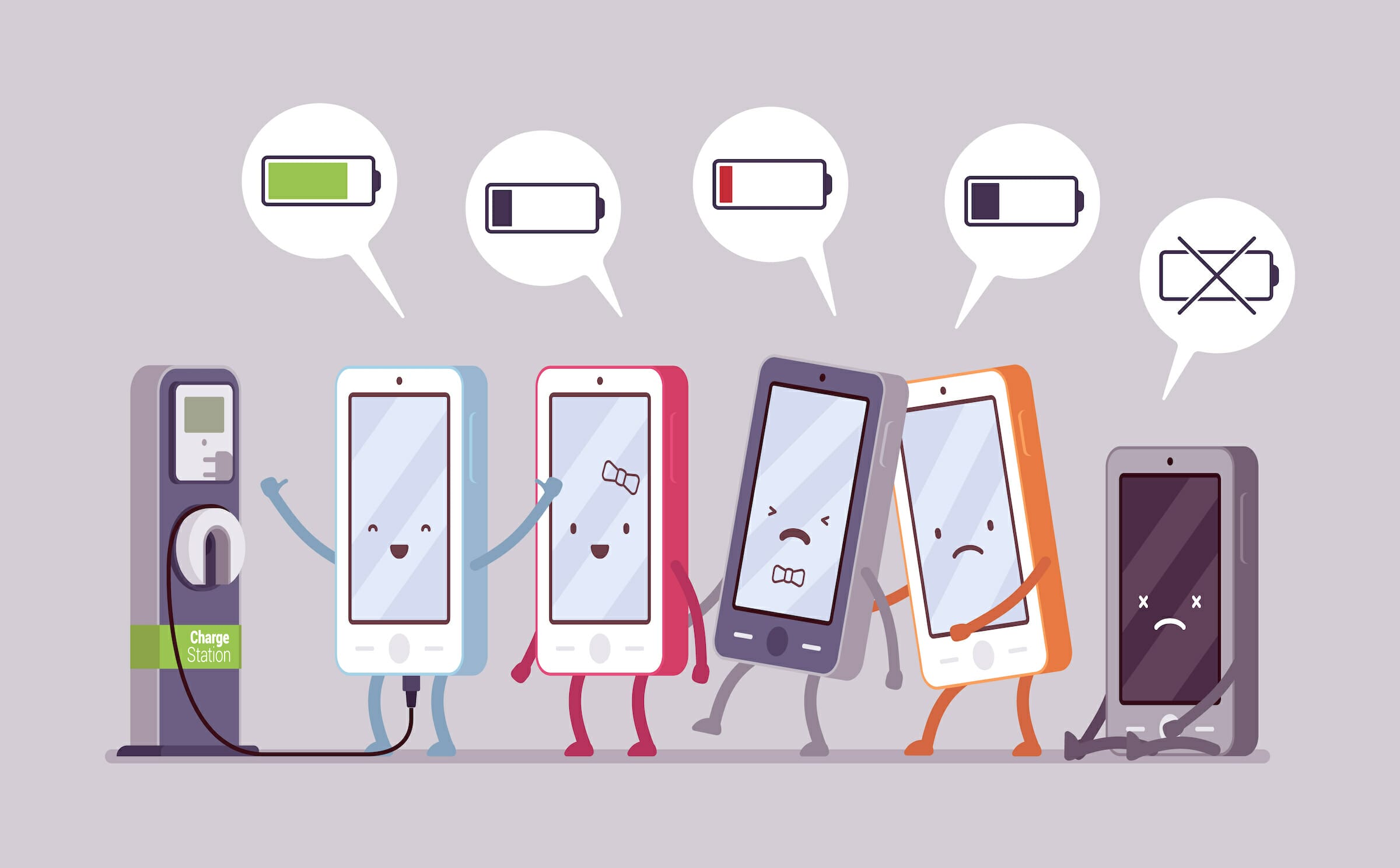 Table of ContentsReviewed Chargers and CablesCharging Speeds ComparedHow To Get The Fastest Charging SpeedsThe Fastest Way To Charge An iPhone Xs Despite the proliferation of wireless charging technology, you've probably…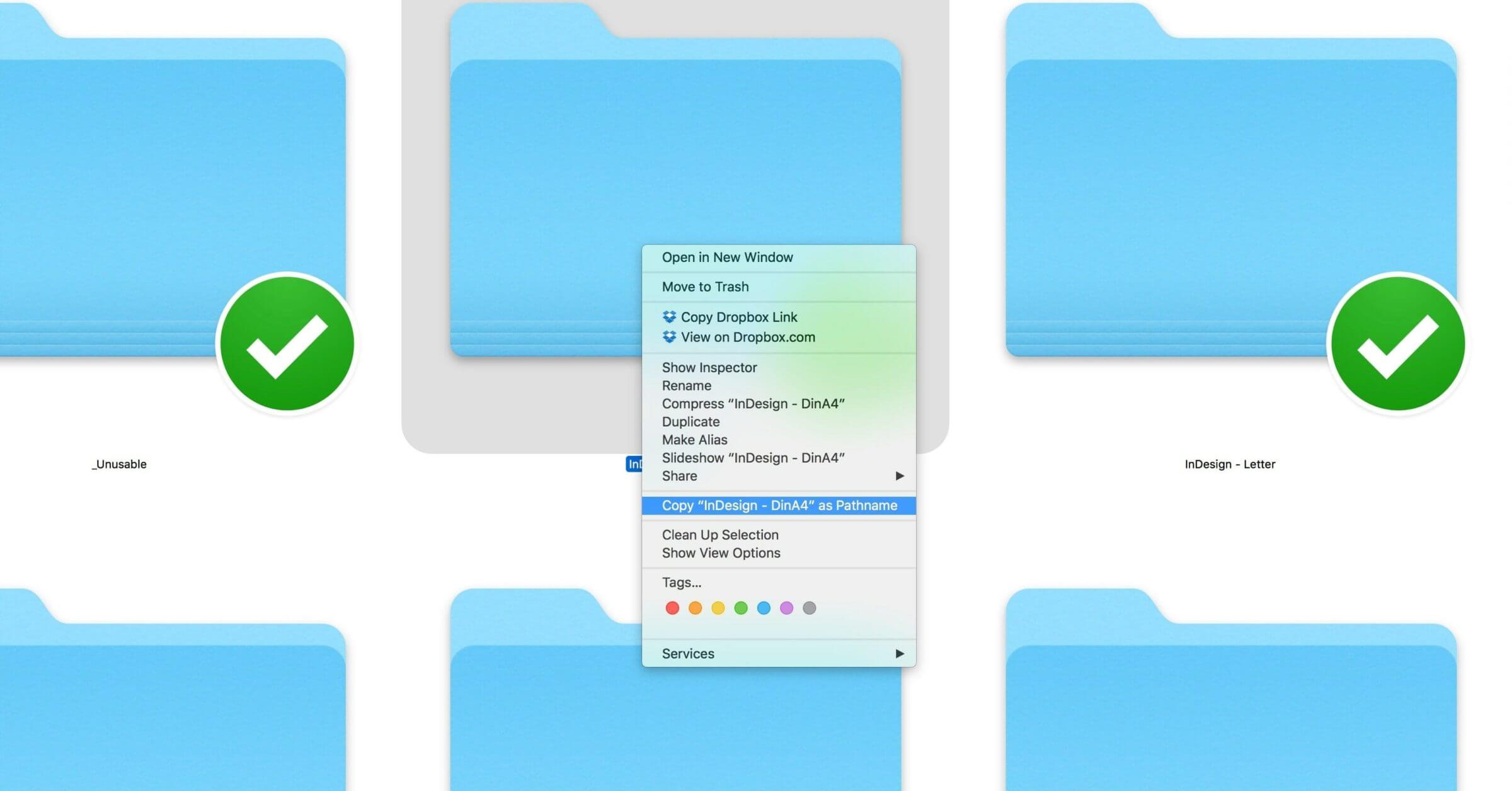 If you are working in a team that is using shared (Dropbox) folders to collaborate, it's sometimes necessary to point team members to where they can find an individual file…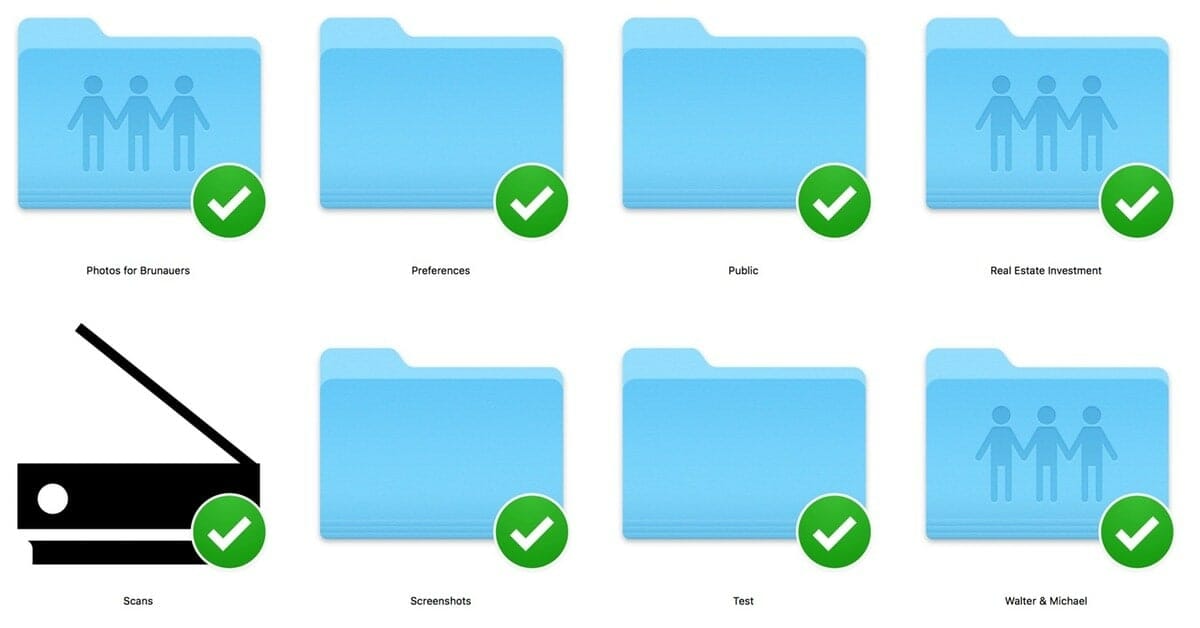 Did you know that you can change the icon of files and folders in macOS? If you did not, in this article I will show you how it is done!…
macOS offers multiple options to print to PDF. In fact, you can save almost every file as PDF, regardless of if the application supports saving to PDF or not. In…
Have you ever noticed that "missing font" warning when you opened a document or spreadsheet on your iOS device that was created on a Mac or Windows machine? In this…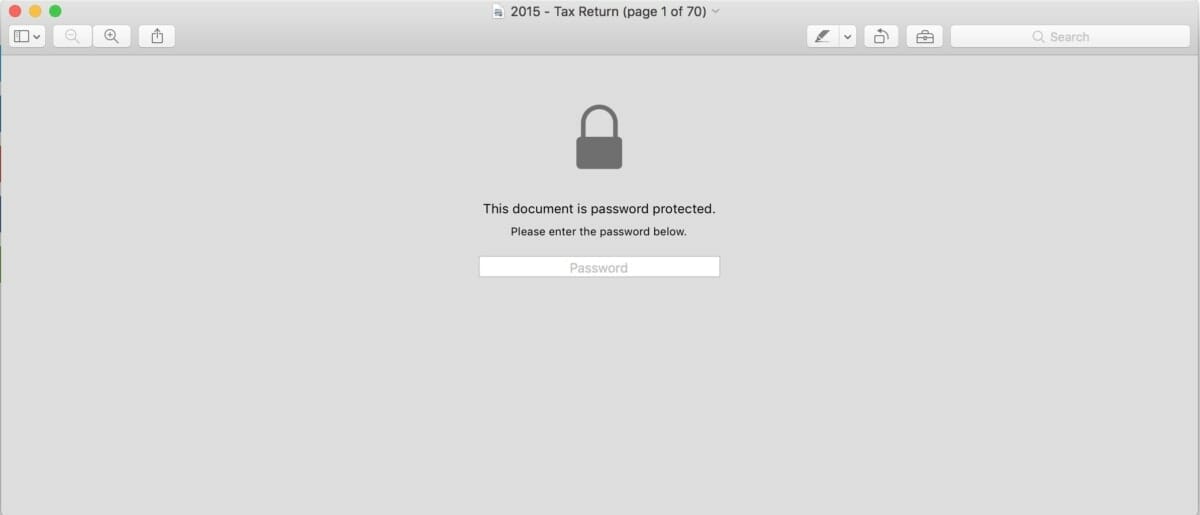 I am a productivity and automation freak, and in this article, I will show you how to encrypt a PDF and redact sensitive information using a combination of Automator, AppleScript,…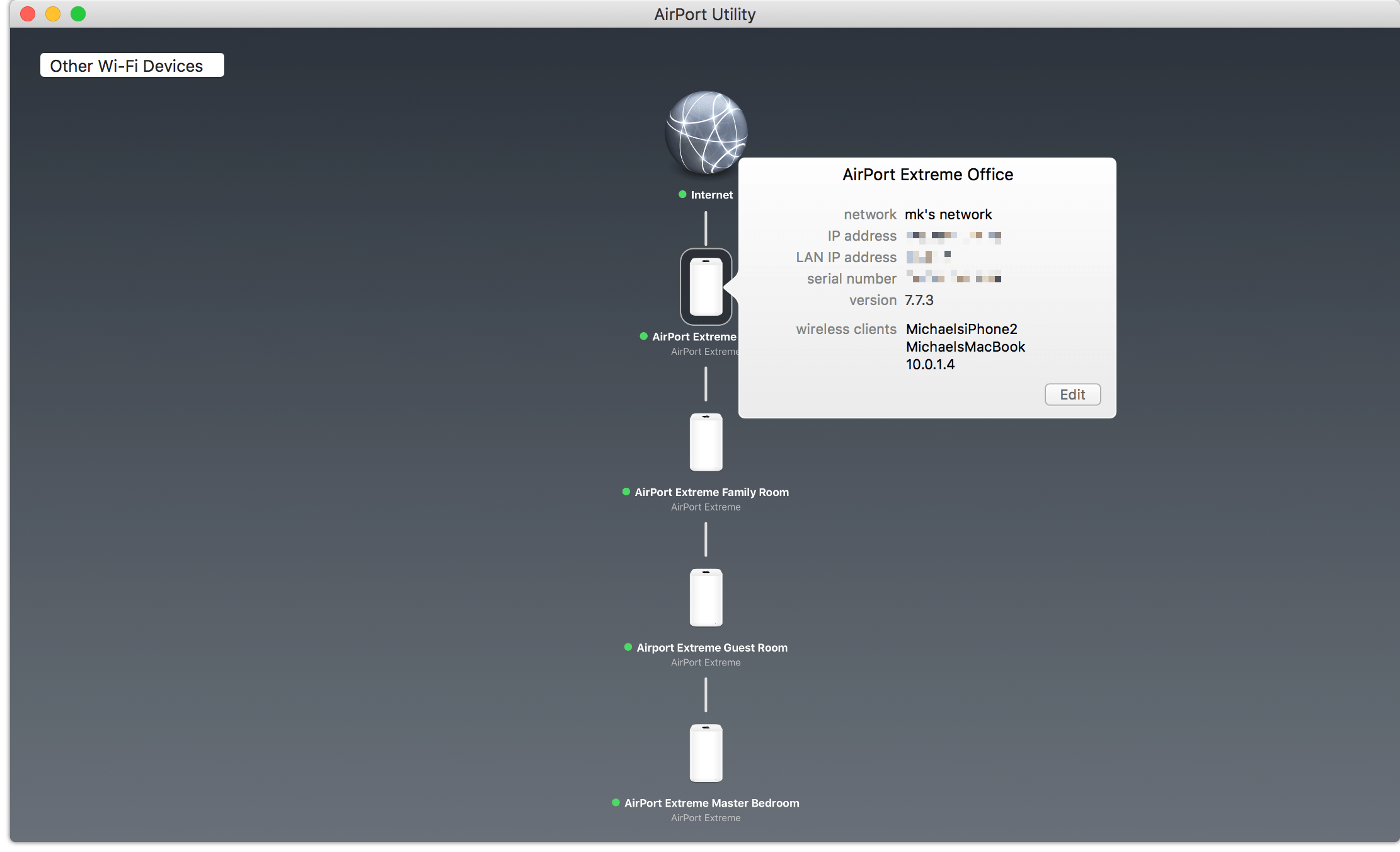 In this post, I'll explain how handoff works in a network with multiple Apple AirPort Extreme base stations. With the influx of connected devices in modern households, good internet connectivity…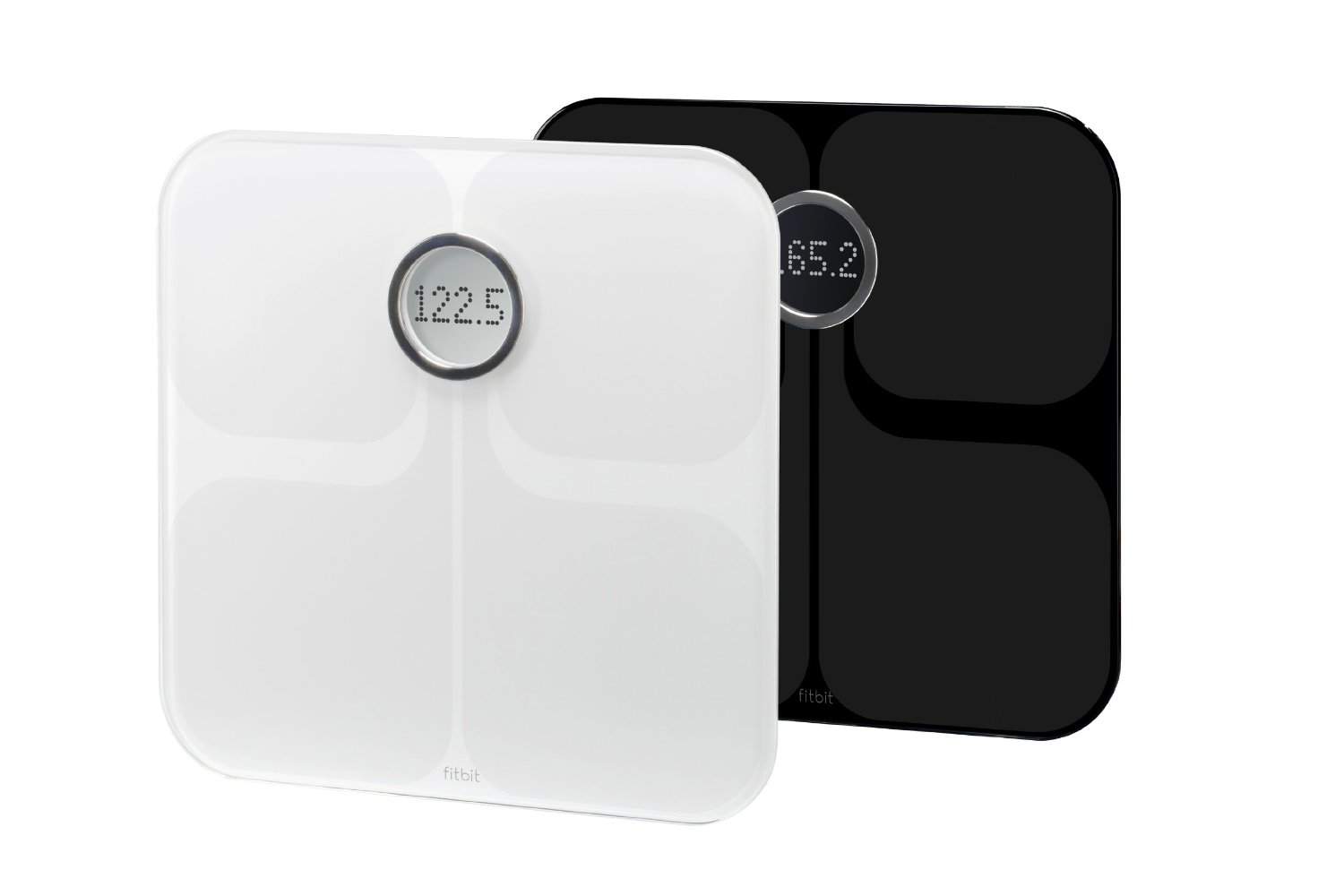 Table of ContentsFitbit Aria smart scaleWorkflow to the rescueOther workflowsWhere does that leave me with Fitbit?IFTTT – A better solutionWorkaround: Fitbit support for Health app and HealthKit Fitbit has made…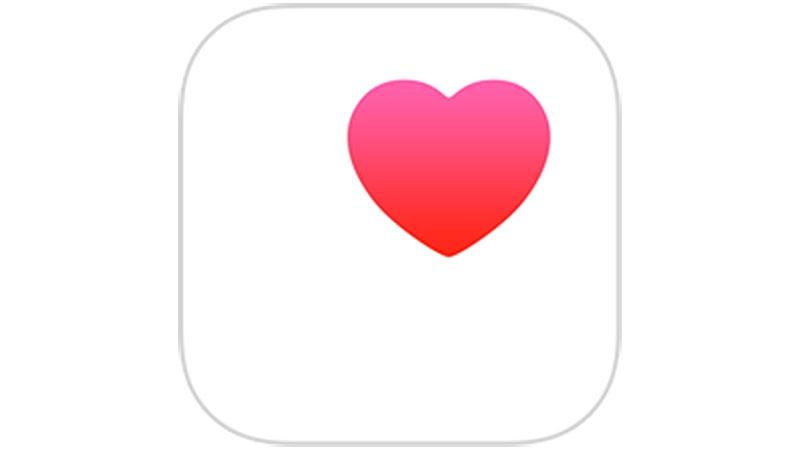 Have you ever wondered how iOS and more specifically the Health app handles and prioritizes data from multiple sources? I have an Apple Watch and an iPhone and both devices,…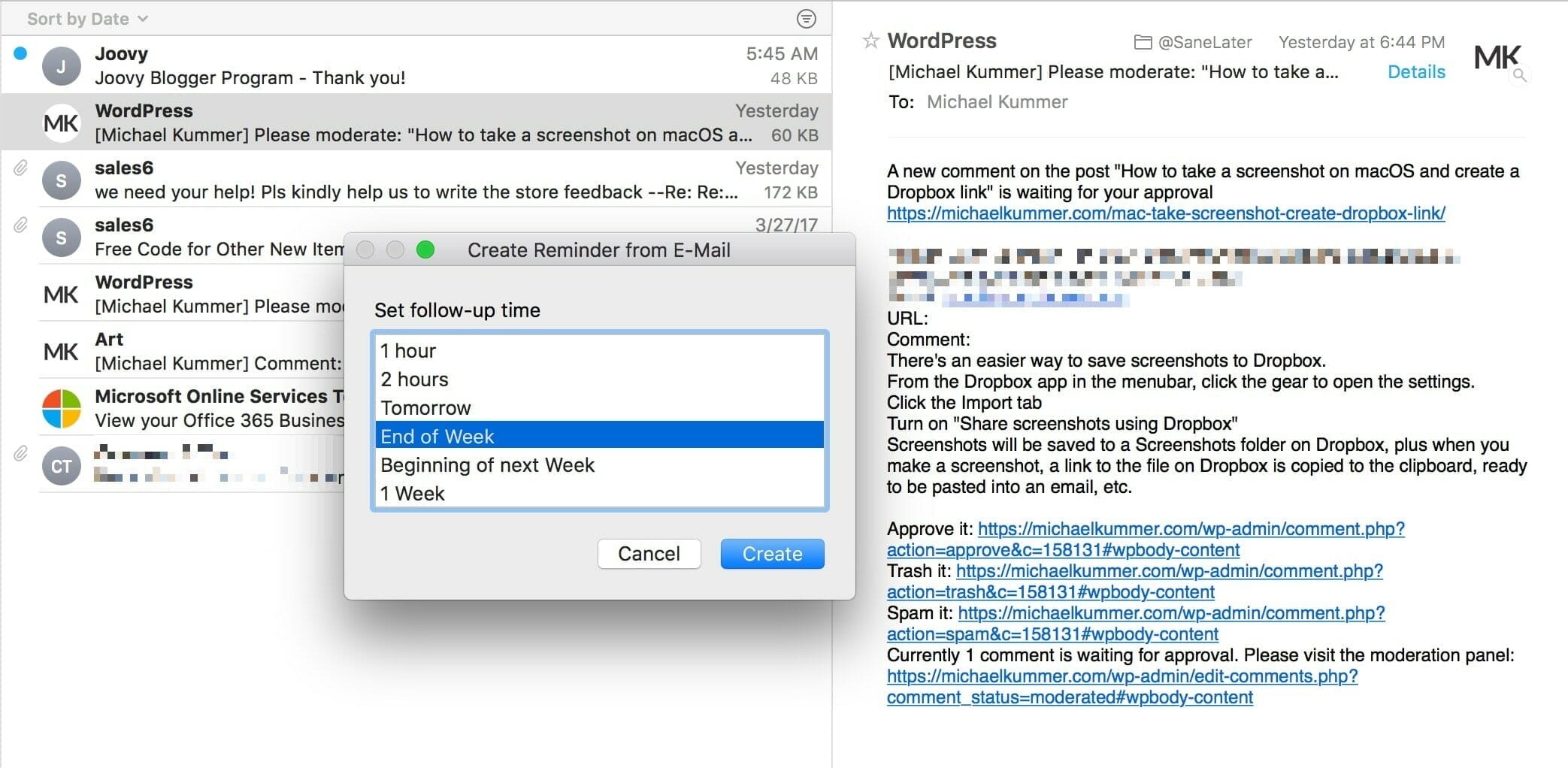 Table of ContentsHow to create reminders in Apple MailApple Script and AutomatorCreate a service in AutomatorHow to use the service in Apple MailSuppress privacy pop upHow to create reminders from…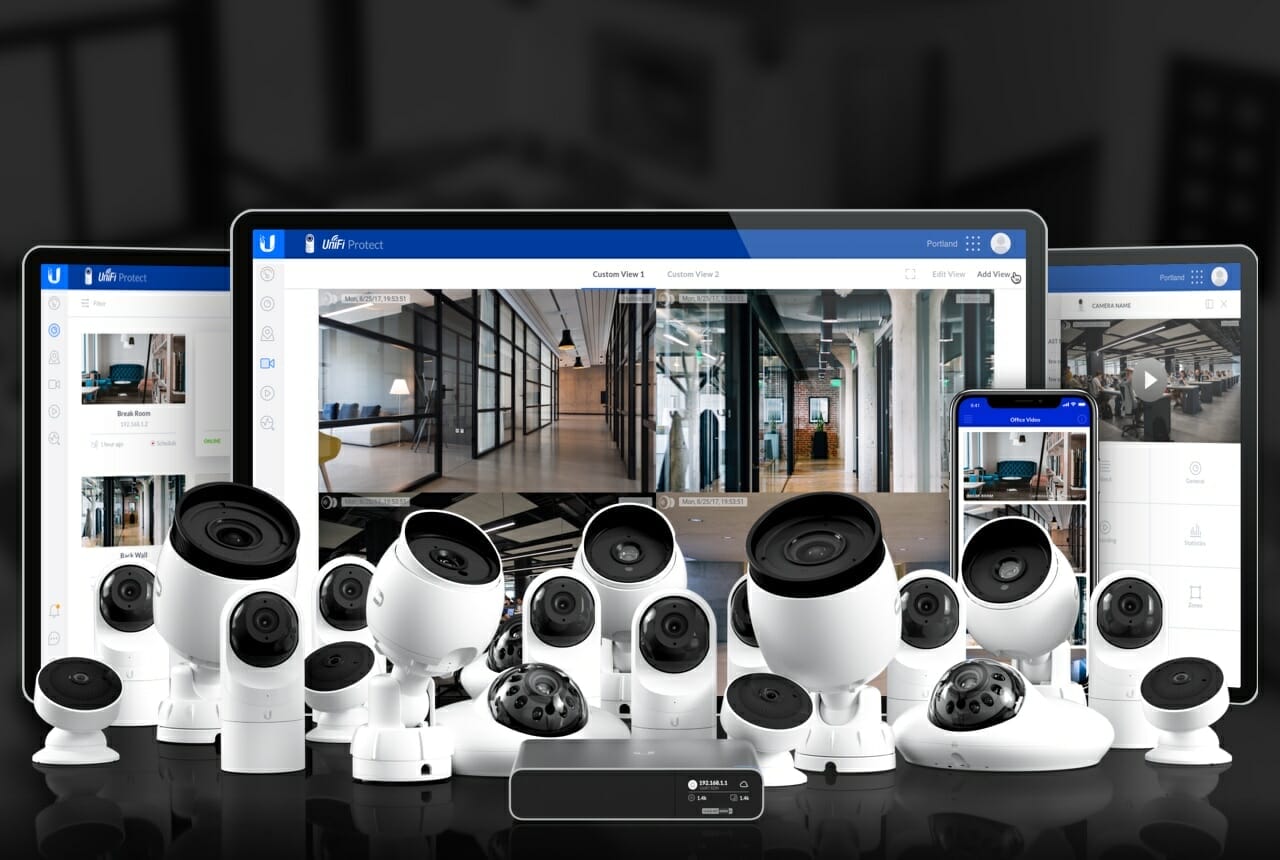 The ultimate review of both UniFi Video 3 and UniFi Protect, plus a step-by-step migration guide from UV3 to the next-gen video surveillance platform.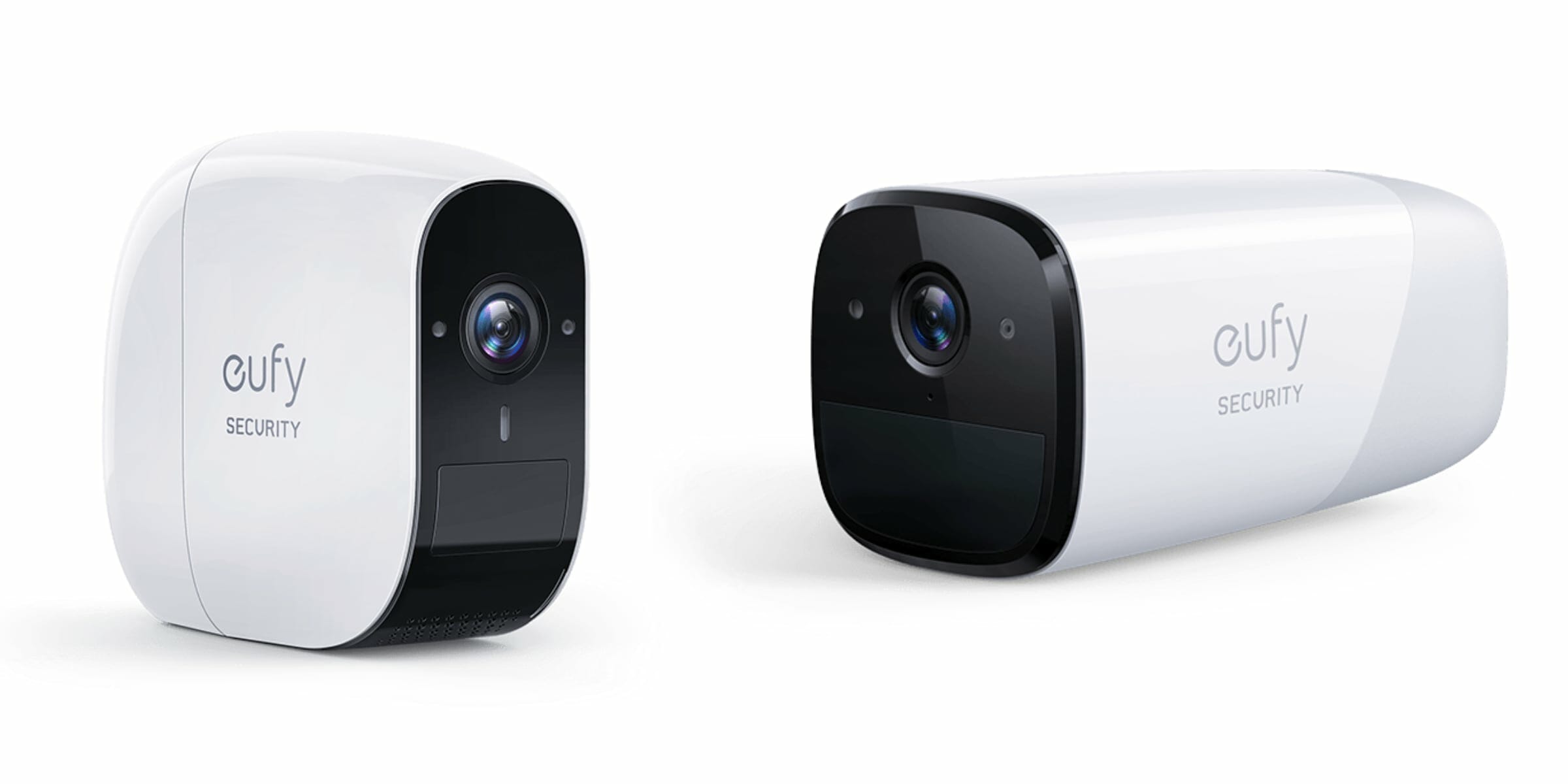 Review of the eufyCam and eufyCam E, featuring 365 days of battery life and on-device facial recognition. Plus, comparison to Arlo Pro 2, Arlo Ultra and Nest.
I have used the Danalock V3 for the past few months in my home, and in this review, I'll share my experience with this integrated smart door lock. Note that…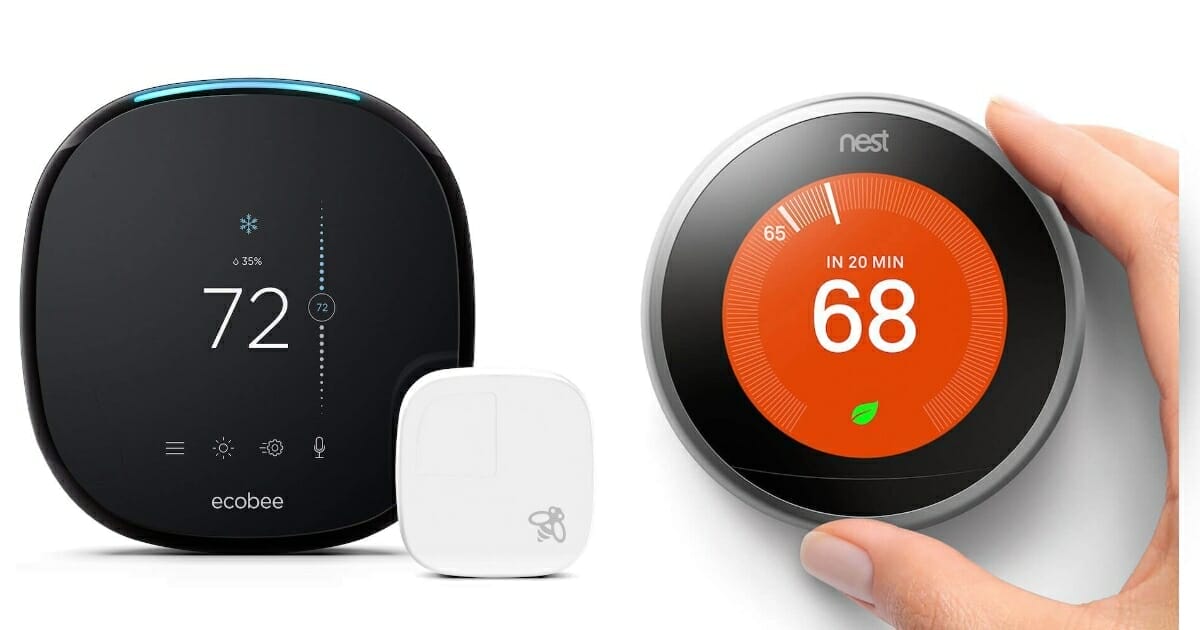 Hands-on review, comparing the ecobee4 with the 3rd-Gen Nest Learning Thermostat. Also included: The cheaper ecobee3 lite and Nest Thermostat E.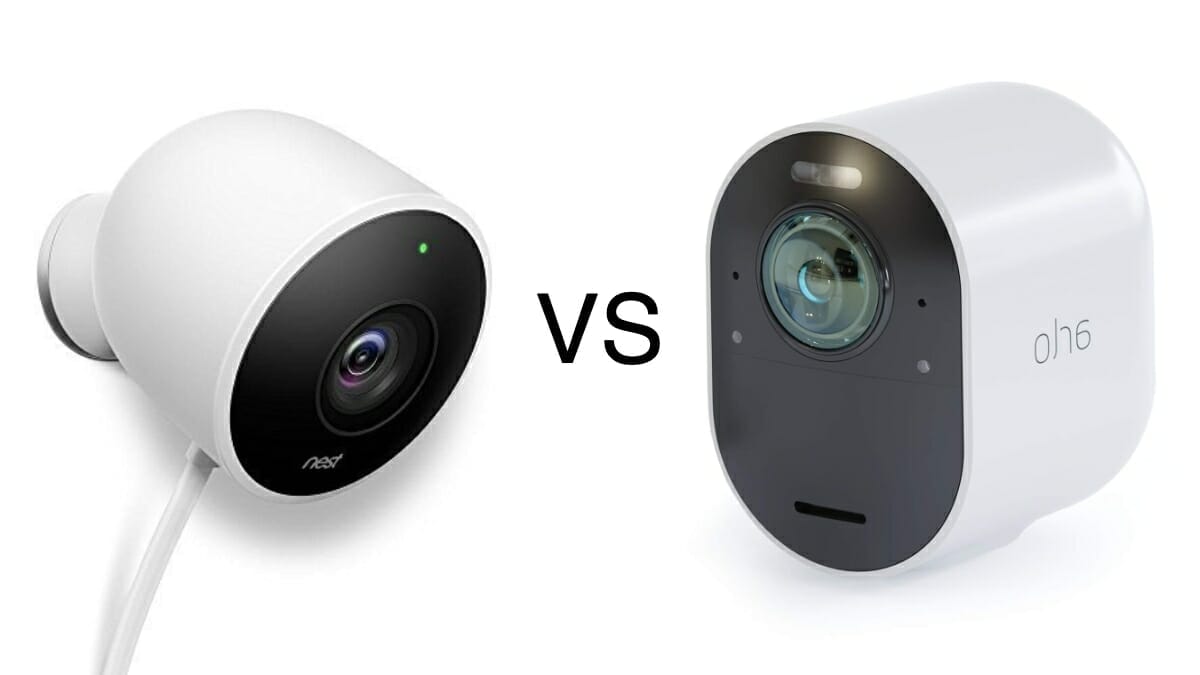 Review of the new Arlo Ultra 4K home security camera and comparison to the previous leader in this segment, Google's Nest Cam IQ.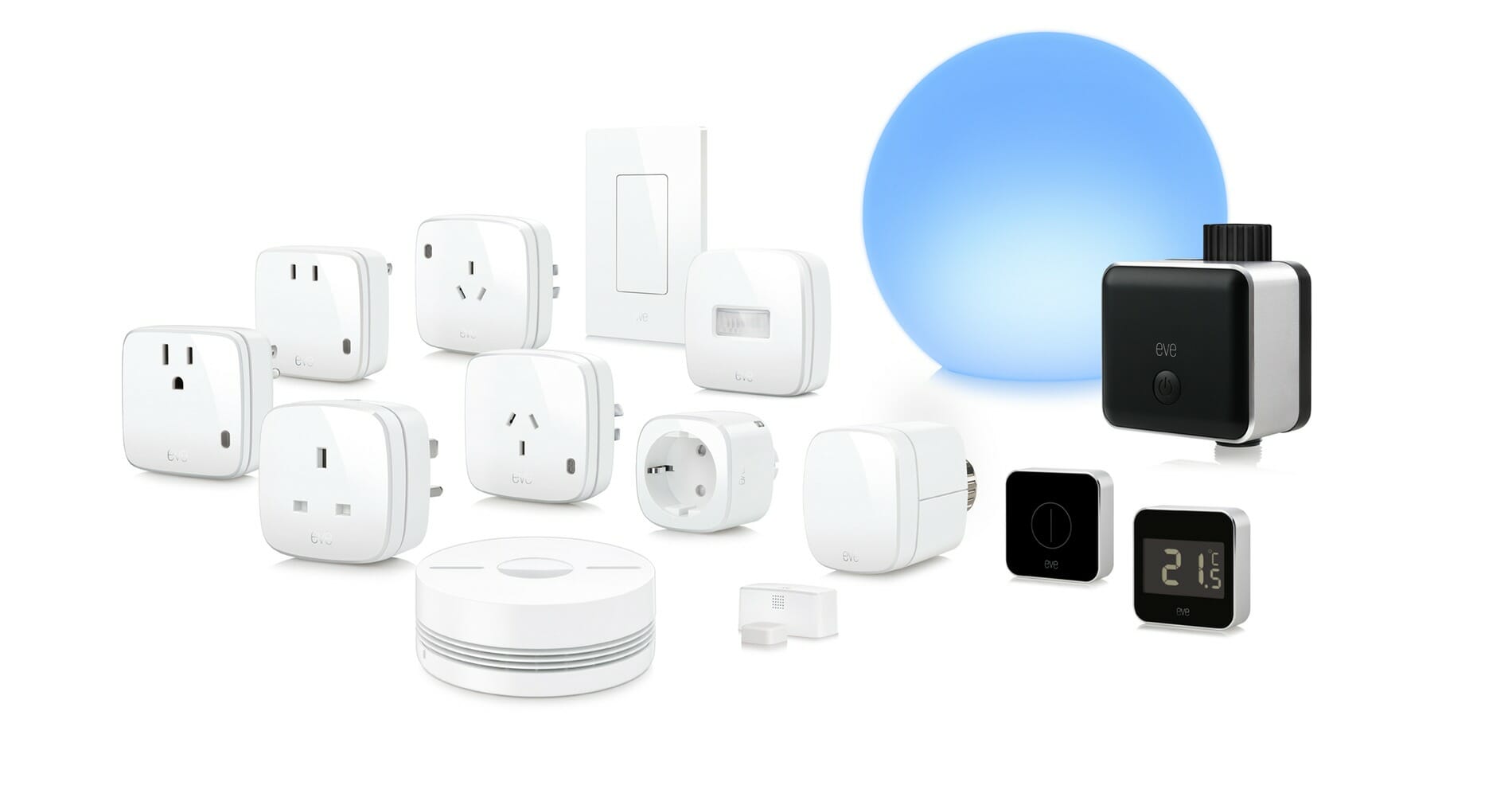 Eve Home, formerly known as Elgato Eve, is a smart home automation platform that seamlessly connects devices and appliances and makes managing them a breeze. I had a chance to…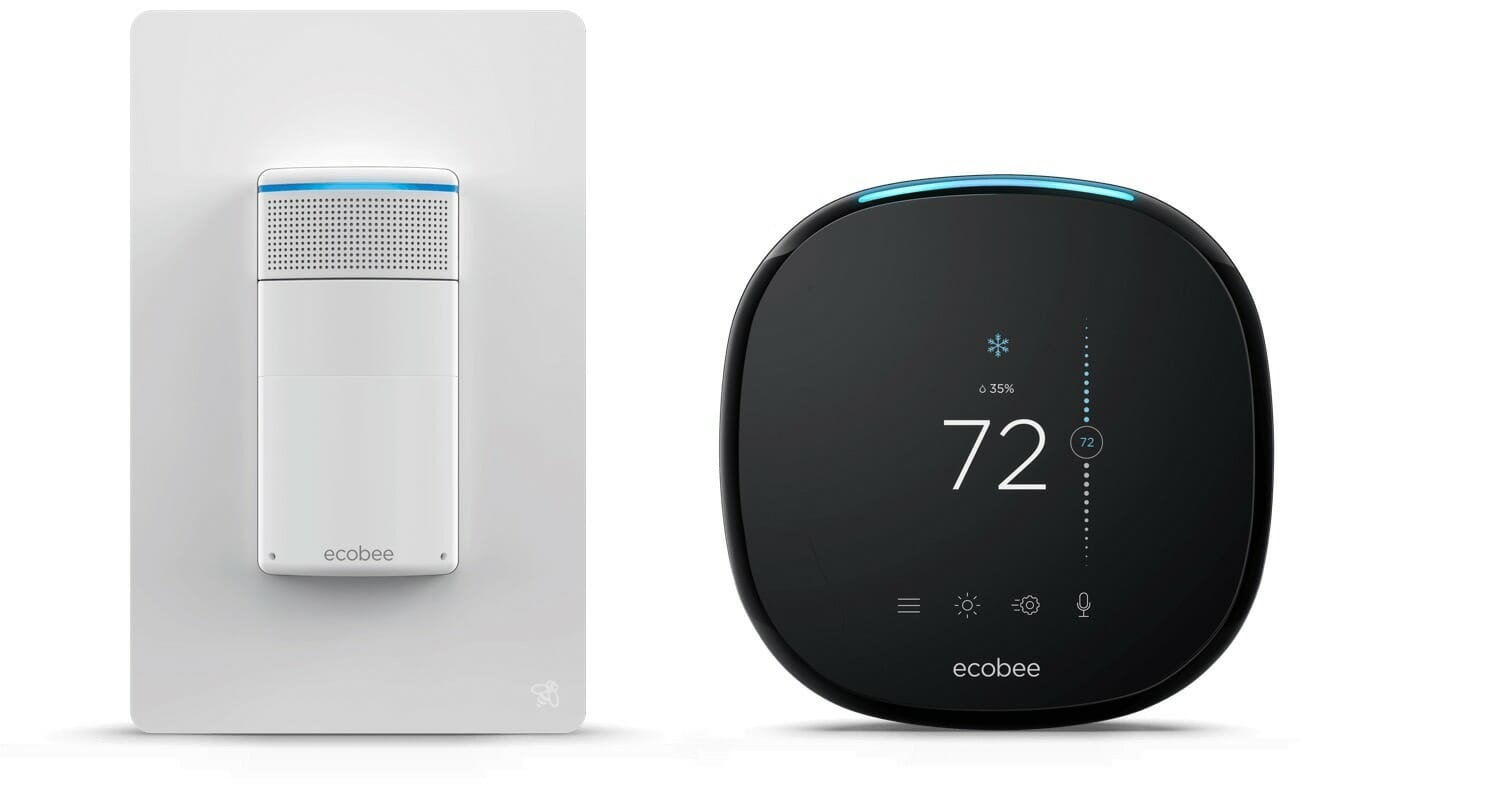 The ecobee Switch+ is one of the smartest light switches on the market, featuring advanced sensors and seamless integration with ecobee smart thermostats and home automation platforms, such as Apple…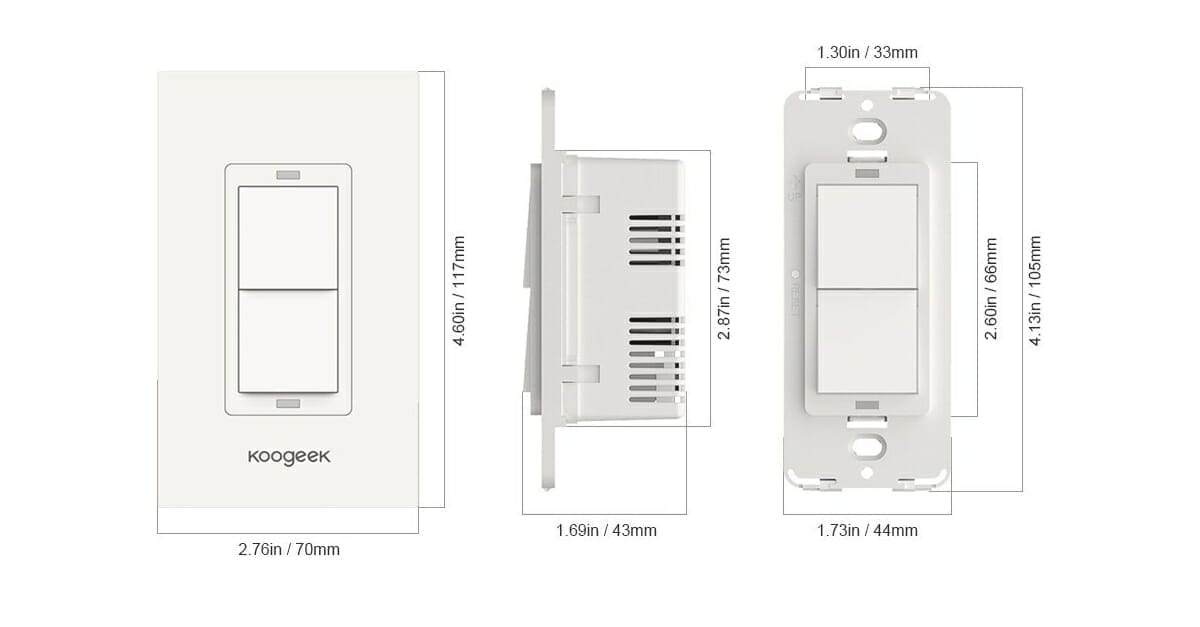 Table of ContentsReviewed HomeKit Light SwitchesComparison of HomeKit Light SwitchesReviewed HomeKit DimmersHomeKit Dimmer ComparisonWhat You Should ConsiderReview of HomeKit Light Switches & Dimmers For this article, I have reviewed the…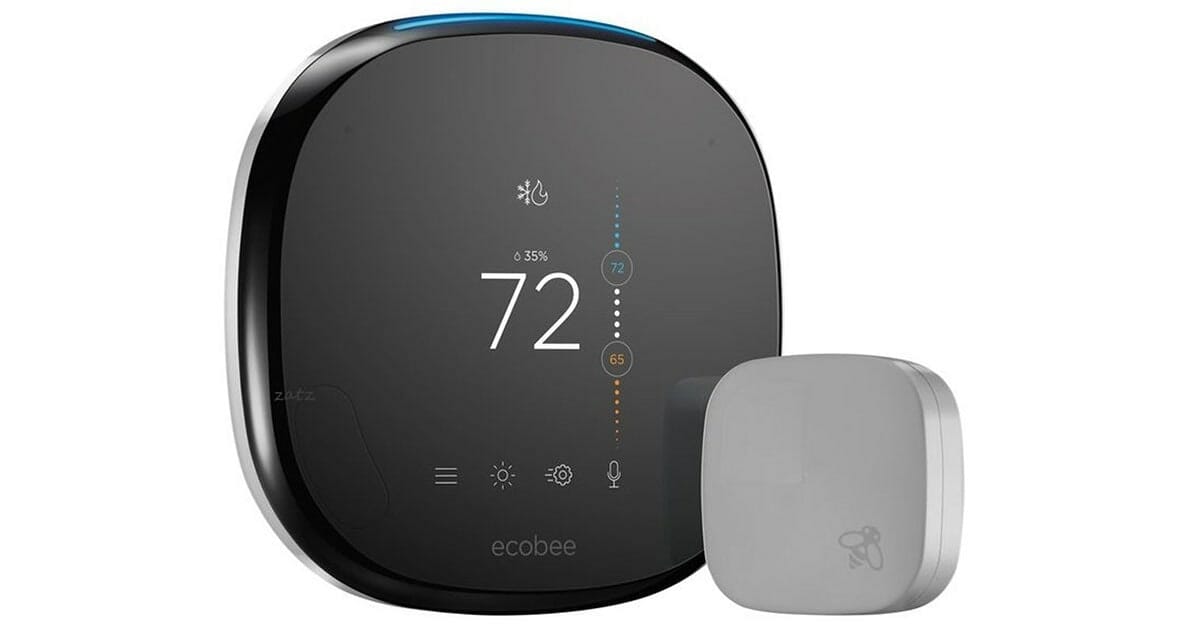 ecobee just announced the newest version of its smart thermostat – the ecobee4 with built-in Alexa voice service. I own two of the original ecobee3 thermostats, and in this article,…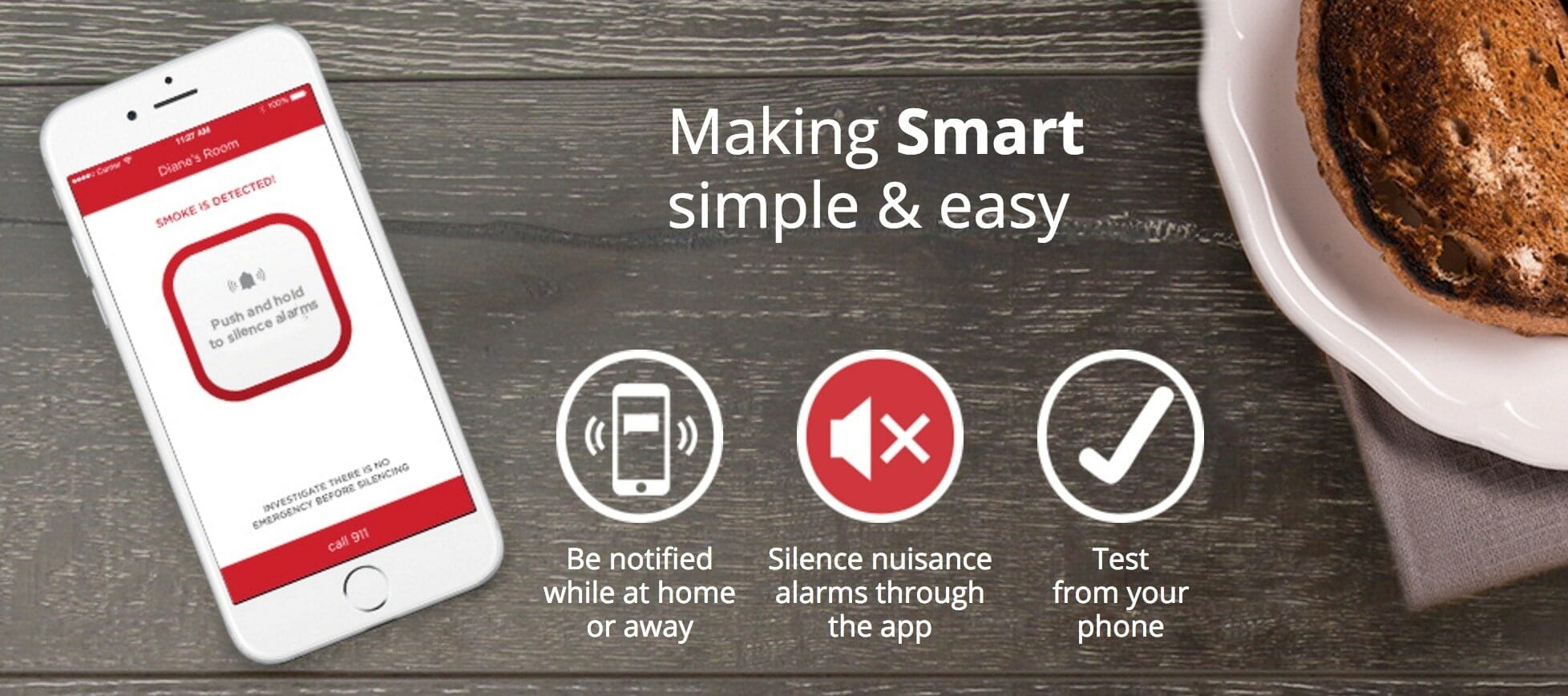 First Alert recently released Onelink; an Apple HomeKit enabled smoke alarm. I took that as an opportunity to get my feet wet with HomeKit and to start equipping our house…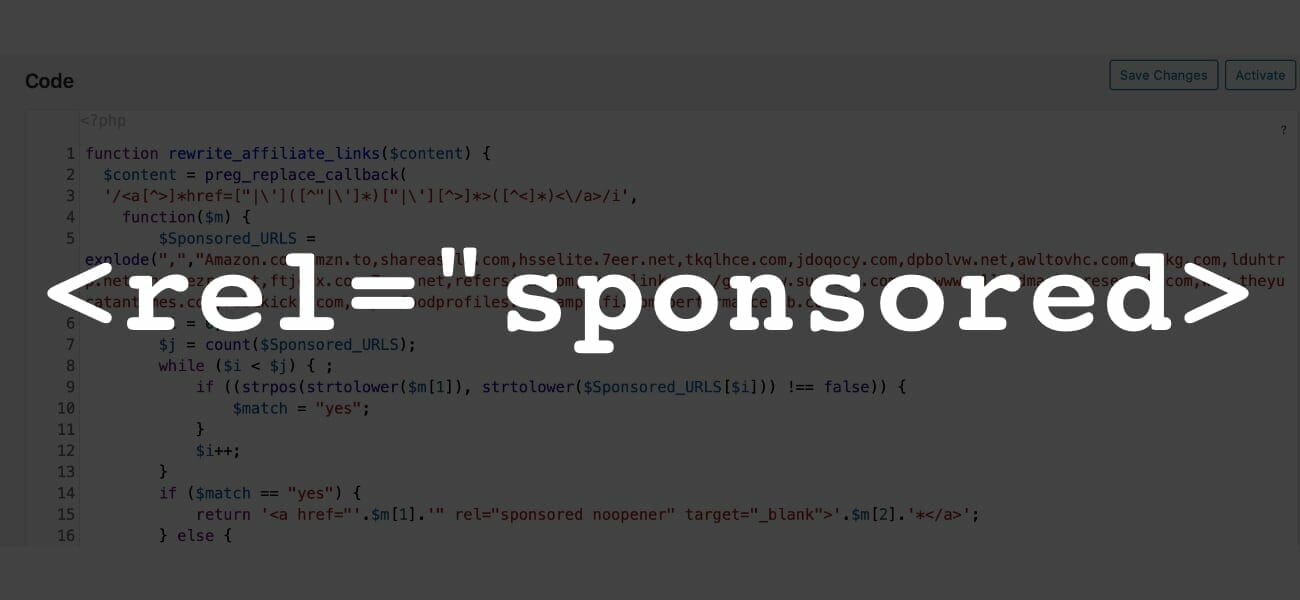 In 2019, Google announced two new link attributes to mark sponsored and user-generated content on your webpage or blog. In this article, I'll share with you a code snippet that…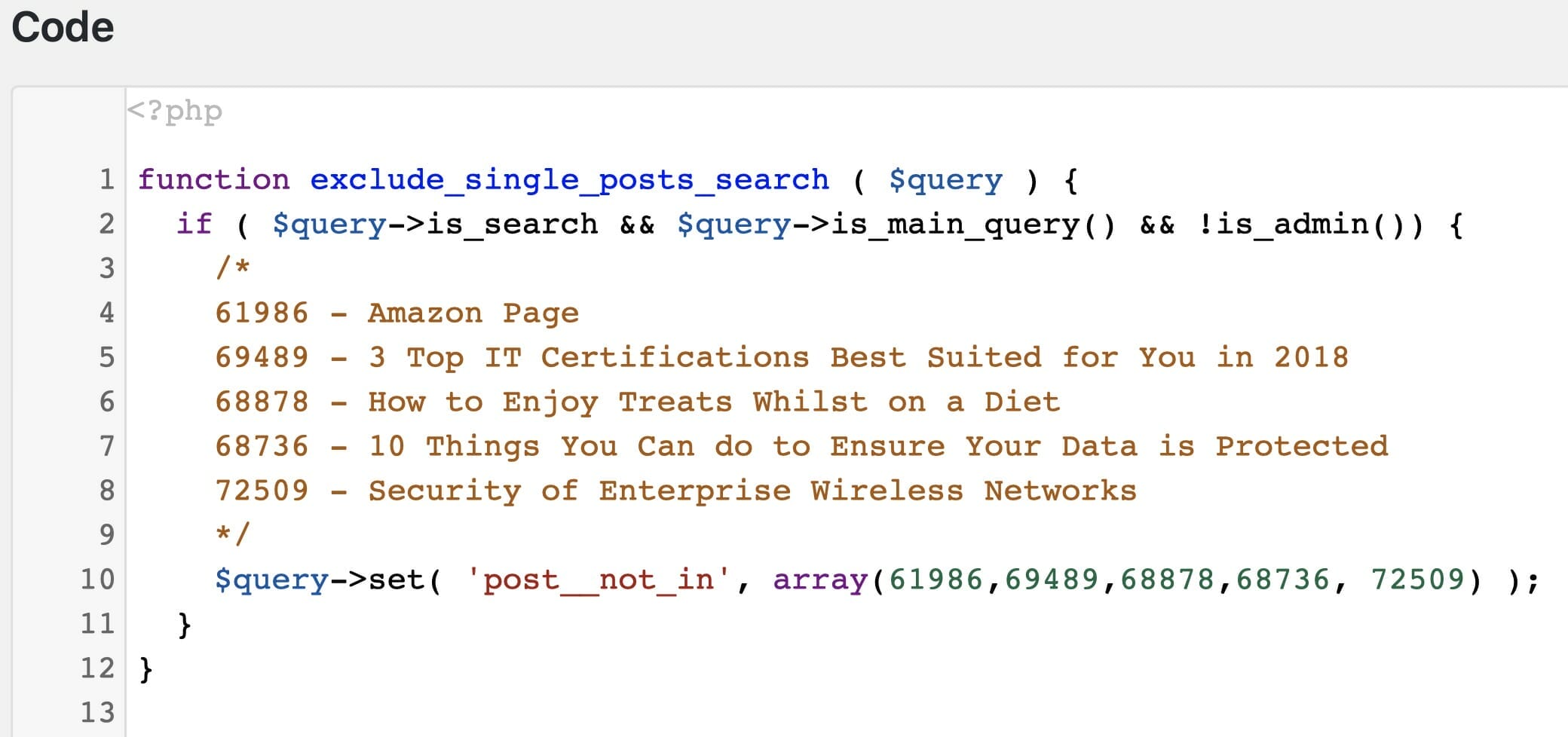 In this article, I'll demonstrate advanced techniques to hide posts or pages in WordPress from the main blogroll, home page, archive pages, search results, and RSS feeds without a dedicated…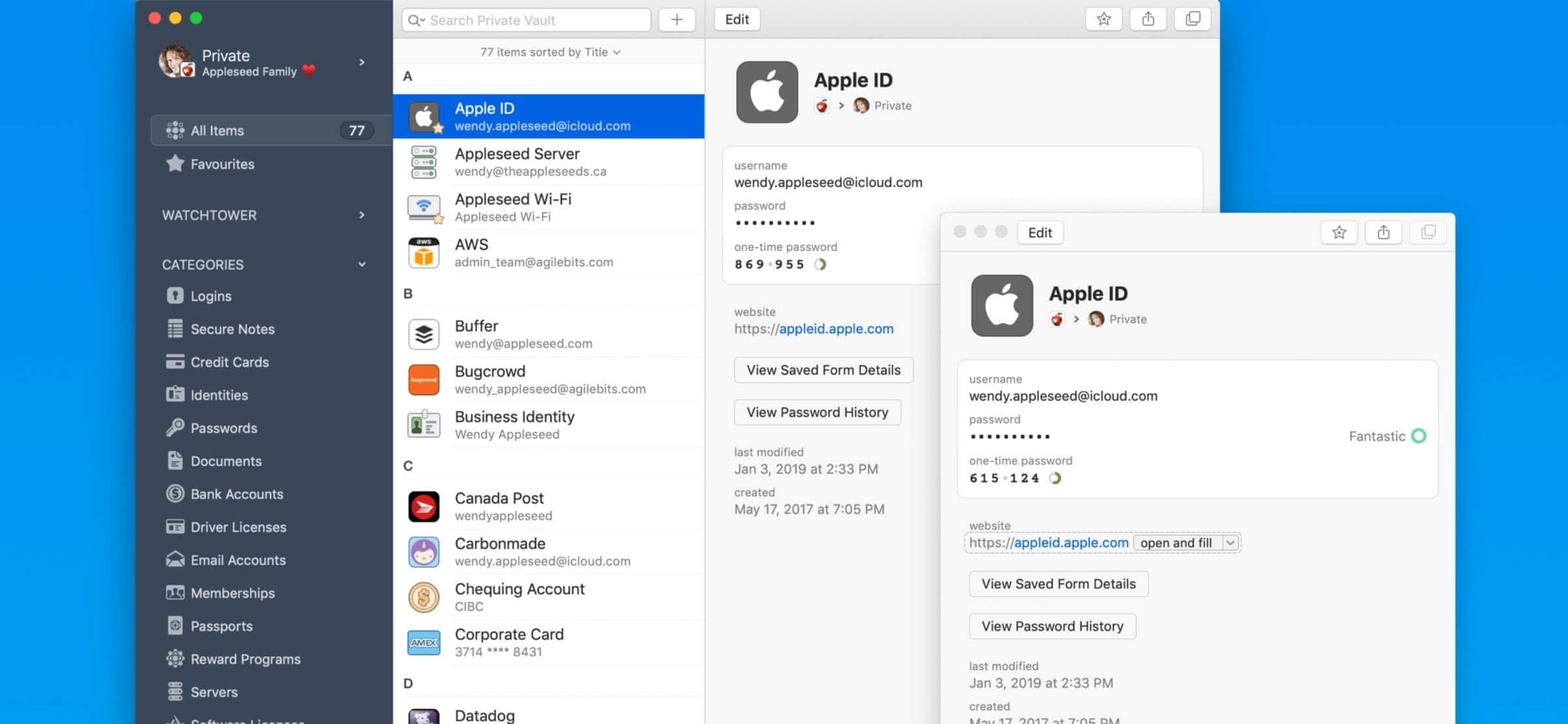 1Password is a password manager that I've used for almost a decade to keep my over 1,600 passwords and account credentials secure. In this review, I explain everything you need…
Permanently losing data isn't a question or "if" but "when." That's why it's important to be prepared and to have a good backup strategy in place. In this article, I'll…
Spending too much time checking email can hamper your productivity at work and make it difficult to stay focused on your to-do list tasks. Over the years, I've refined my…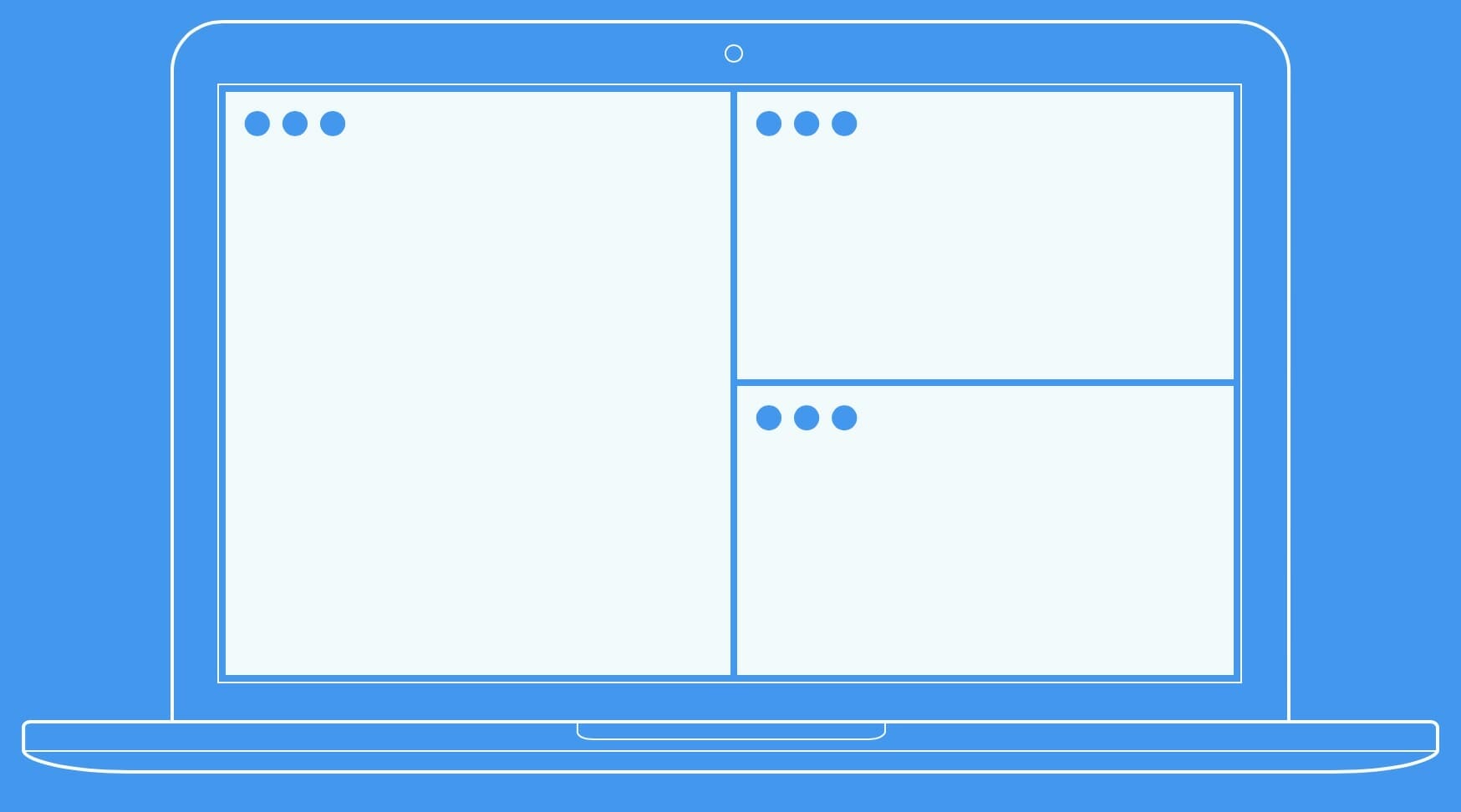 Here is a list of the best productivity apps for Mac users, based on my personal experience. Since I continuously stumble across new applications and services, I'll keep adding to…
In this Calendly vs. WhenWorks review, I compare two of my favorite calendar scheduling apps that I have used for the past few months. Both scheduling tools offer unique features,…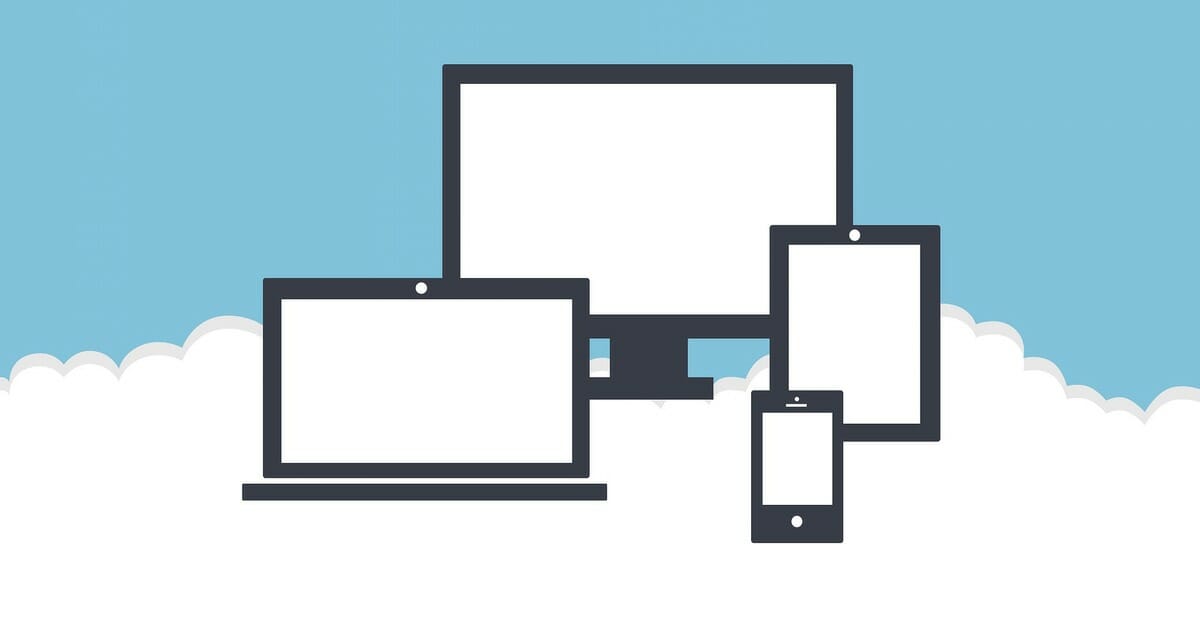 Table of ContentsThe benefits of cloud storageDropbox reviewFeaturesiCloud Drive overviewFeaturesDropbox vs. iCloud DriveConclusion Dropbox is without a doubt the leading cloud storage service. No other solution, including Apple's iCloud, has come…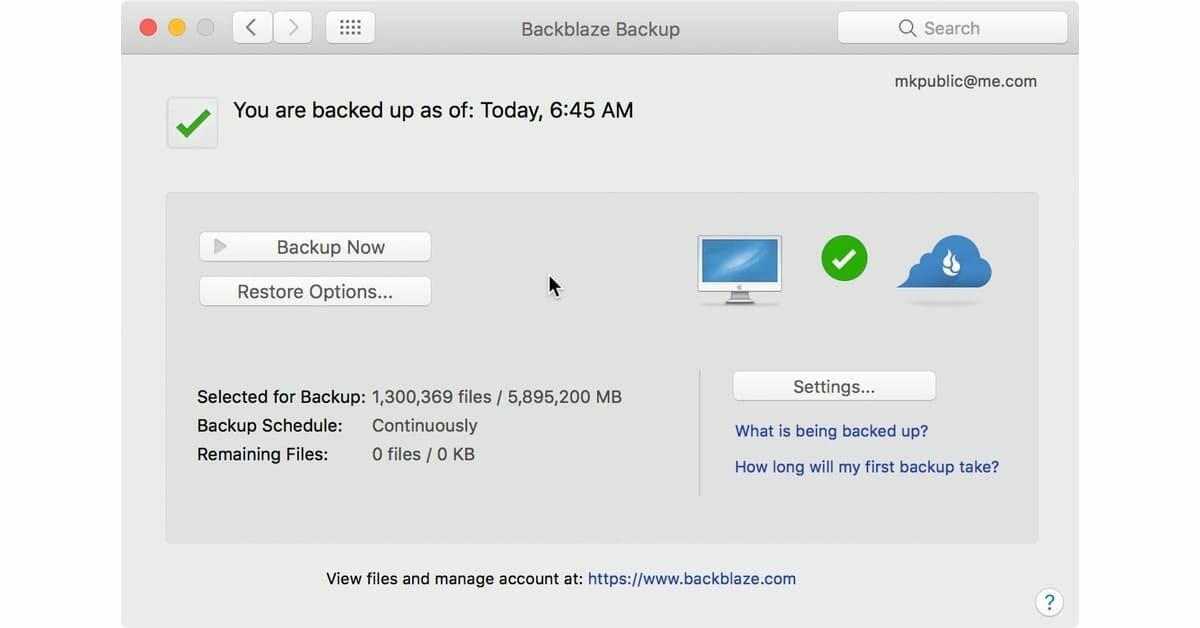 CrashPlan recently announced that it would exit the consumer backup business. As a result, the company will discontinue its CrashPlan for Home product and is advising customers to switch to…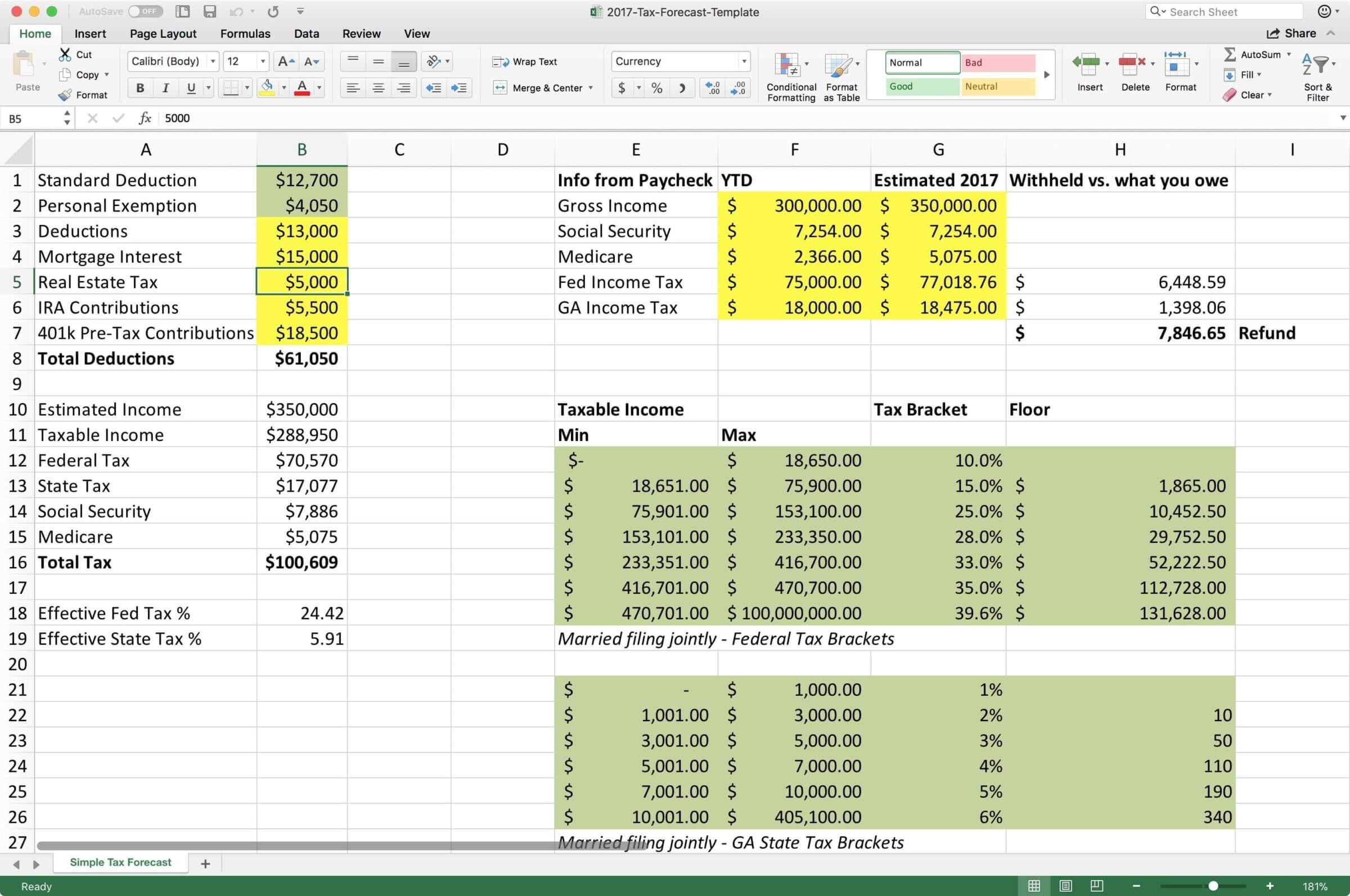 A free Excel spreadsheet that can help you to estimate and calculate your federal and state income taxes. Feel free to customize the formulas!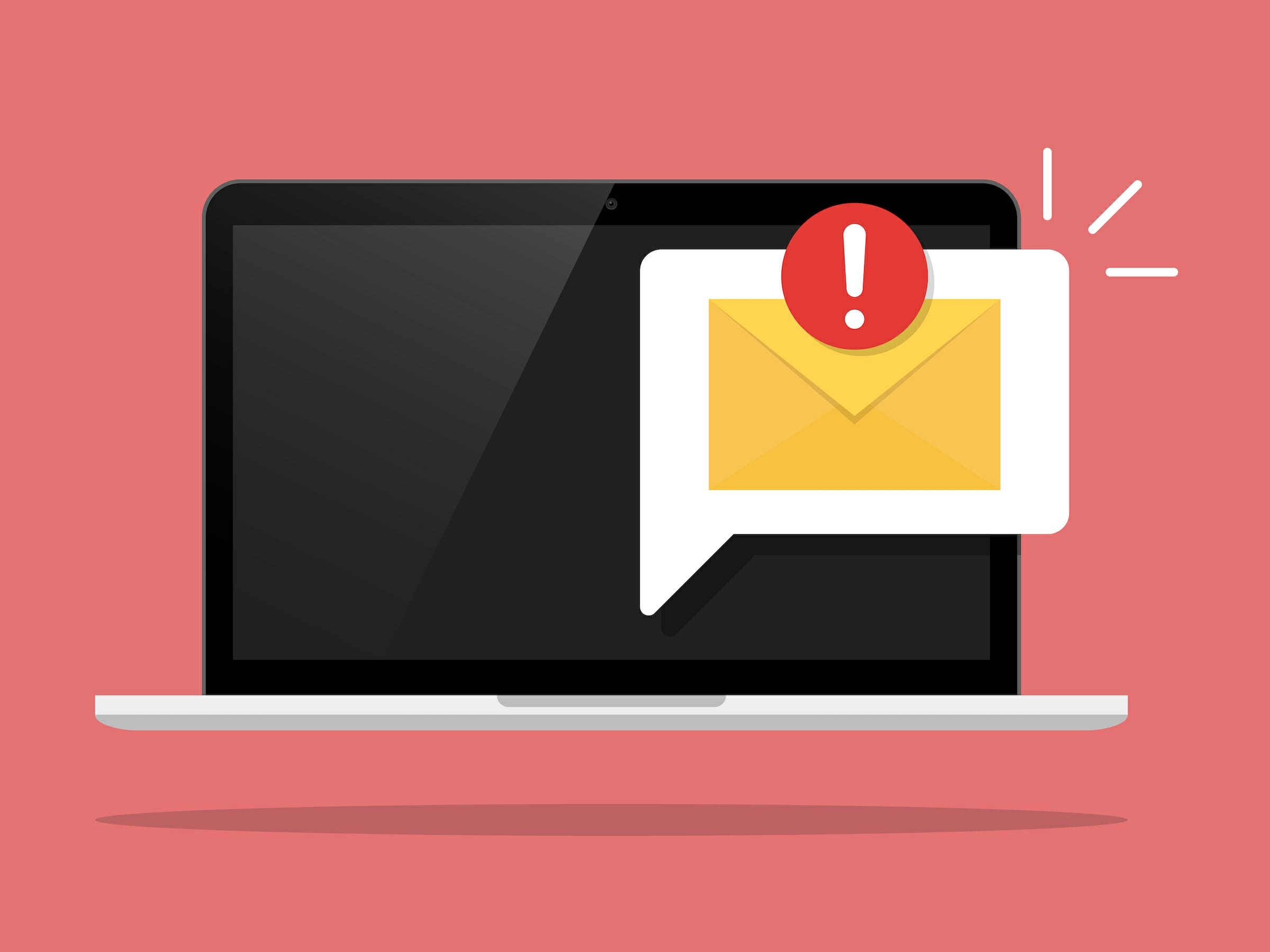 Here are five simple steps you can take if you're unable to send, receive or delete emails on Mac (macOS), iPhone, iPad (iOS), Android or Windows PC.
If you are having issues streaming videos via AirPlay to your Apple TV and none of the other fixes have worked, I might have a solution for you.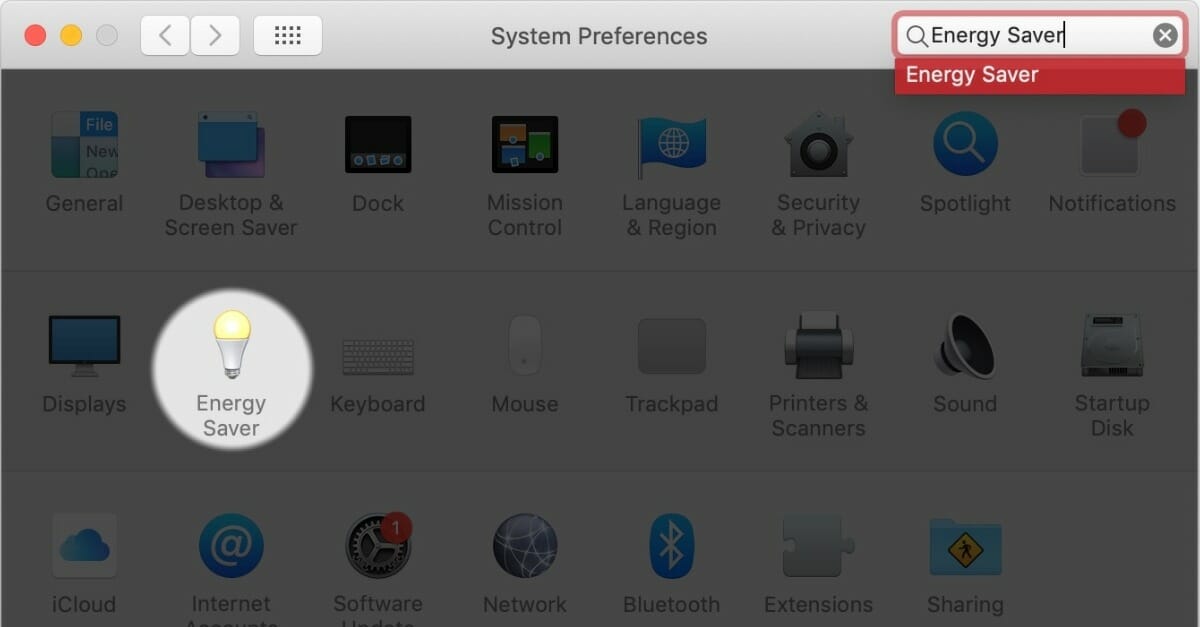 For the past few months, I have struggled with an issue that would prevent both my iMac and MacBook Pro from going to sleep or activating the screen saver. The…
Table of ContentsHow you are supposed to activate LTE on your Apple WatchApple's new eSim could be the culpritT-Mobile customer care was unpreparedHow to fix the authentication error and activate…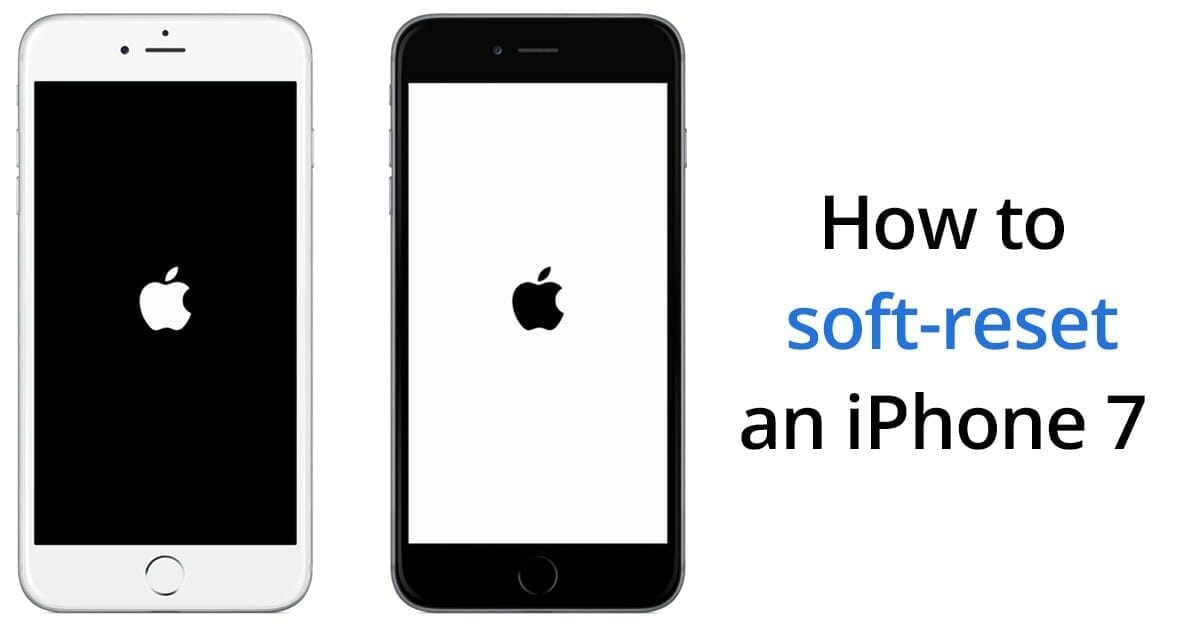 iPhone 7 soft-reset: Hold the LOCK and VOLUME DOWN button until you see the Apple logo. Then release the two buttons and let the iPhone boot up.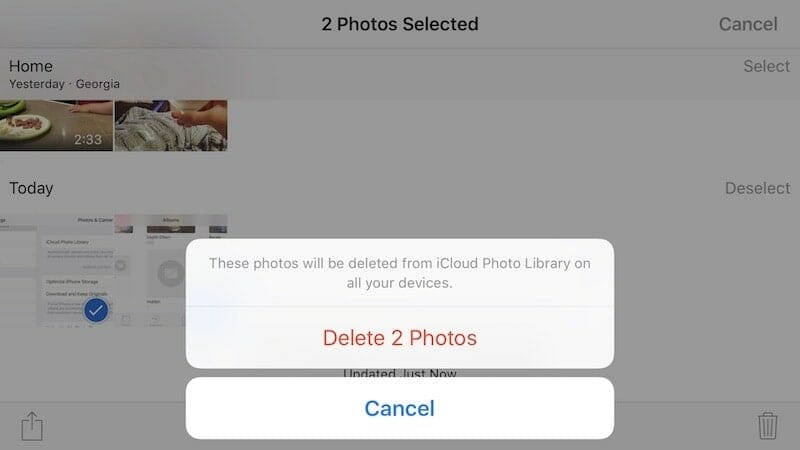 Be careful when deleting photos or videos on your iPhone/iPad or Mac if you use iCloud Photo Library. Doing so may permanently remove the deleted photos for all of your…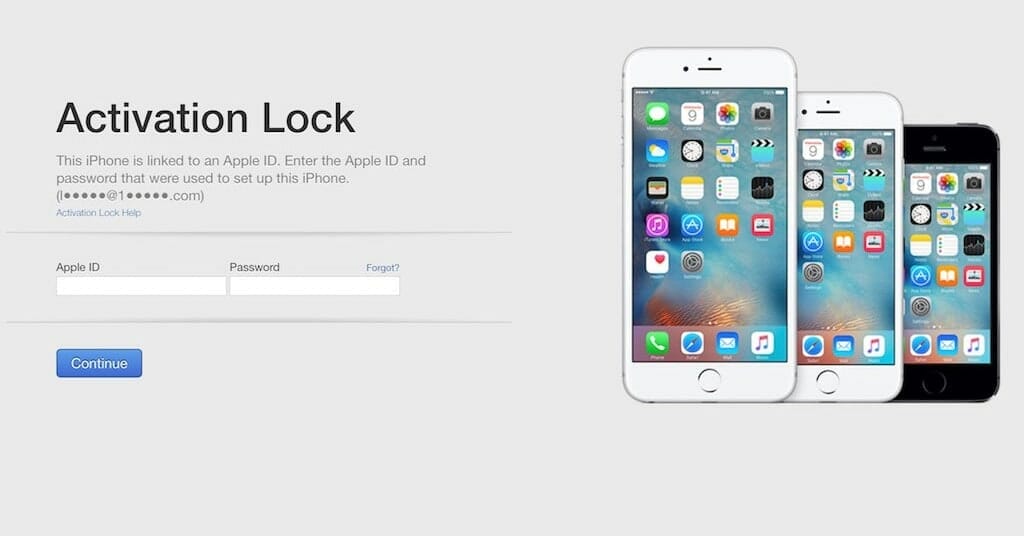 Are you trying to unlock your iPhone because of the pesky iCloud activation lock? Continue reading for tips on how to quickly remove the activation lock.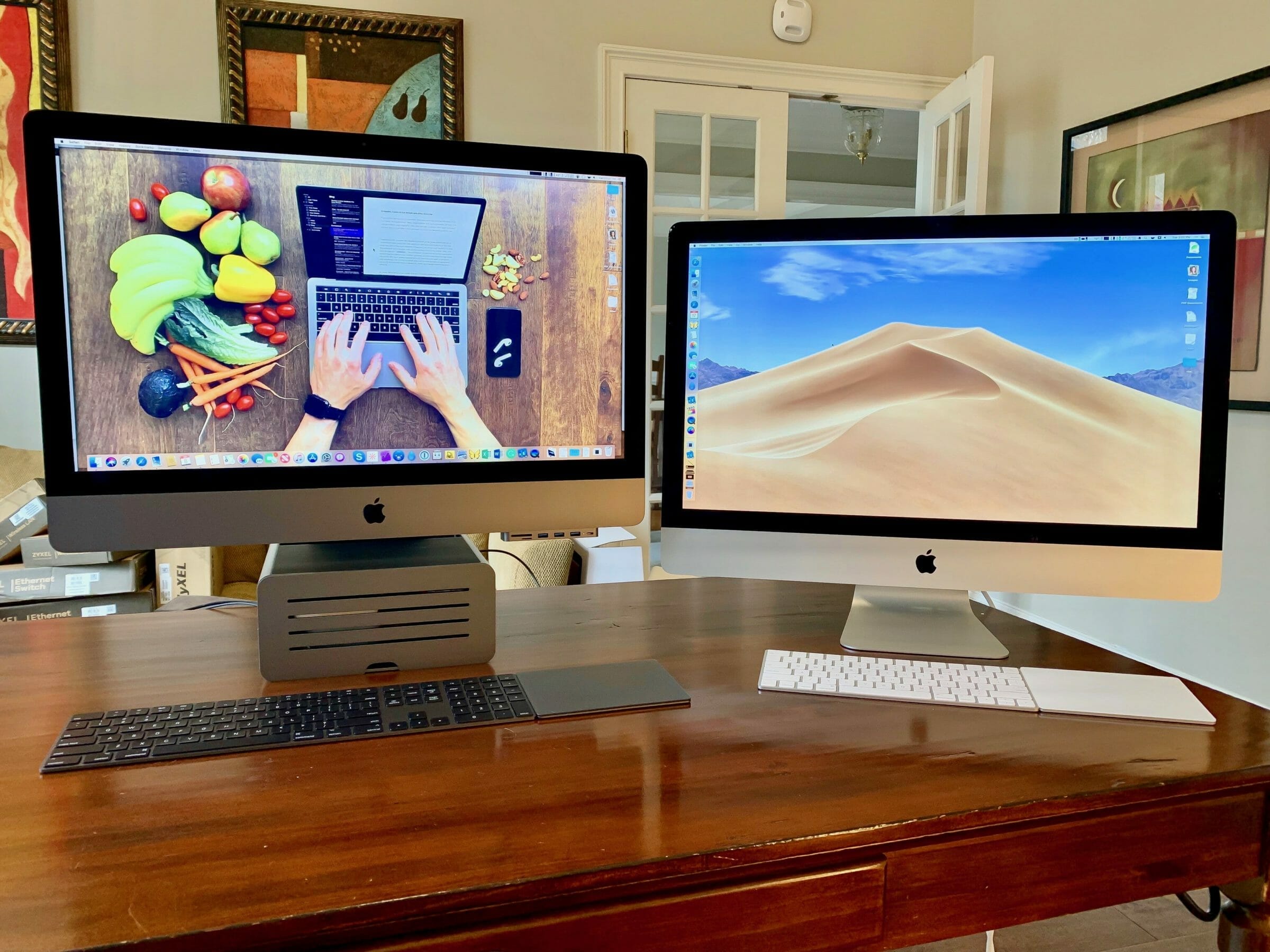 Table of ContentsOS X is now macOSHow to Reinstall macOSiCloud DataData Stored in DropboxPost-Installation TasksSometimes, You Have to Reinstall TwiceMy Post-Install ChecklistHow to Create a Bootable USB Drive with macOSHow…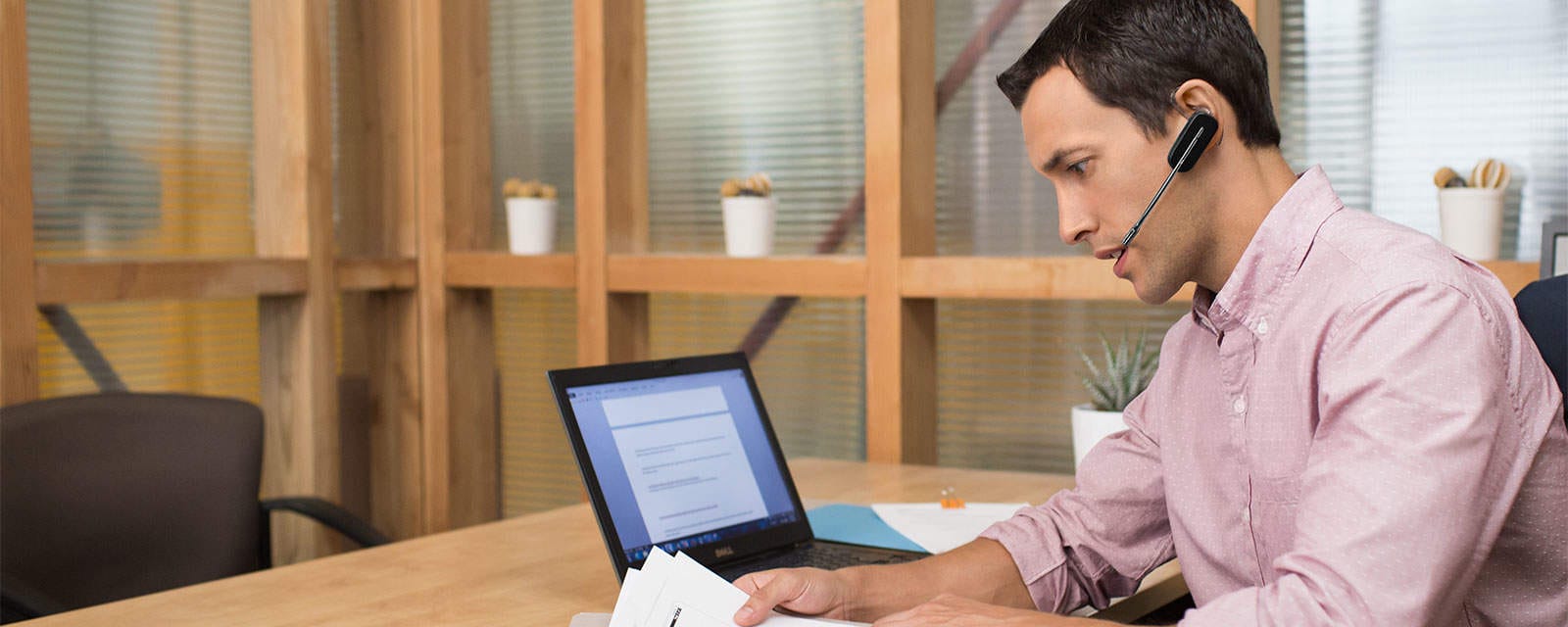 Since OS X 10.11 El Capitan was released to developers about a year ago, I have had intermittent problems when using my beloved Plantronics headset with FaceTime and other VoIP…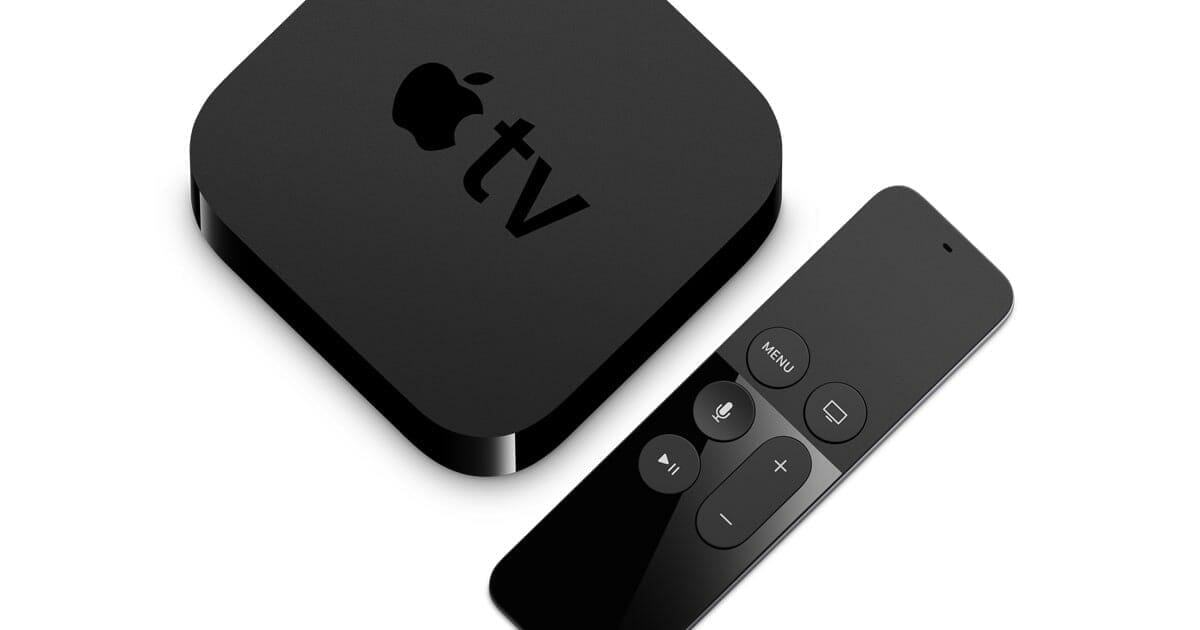 Table of ContentsApple TV Buffering ProblemsApple TV Connected to Wrong Base StationCongested Internet ConnectionIPv6 ConfigurationiCloud/iTunes BackendConclusion: Apple TV Streaming Issues Streaming movies from iTunes to Apple TV should be a…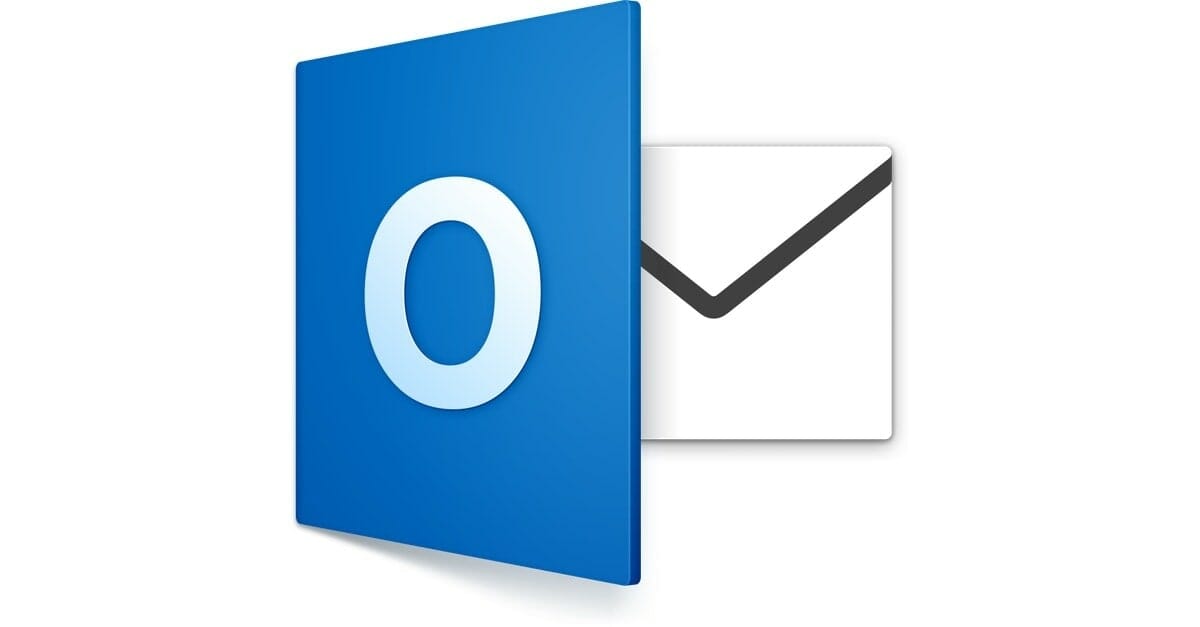 Many users have reported that Microsoft Outlook for Mac keeps asking for the password of their Office 365 account. Thanks to readers of my blog, we have finally fixed the issue for…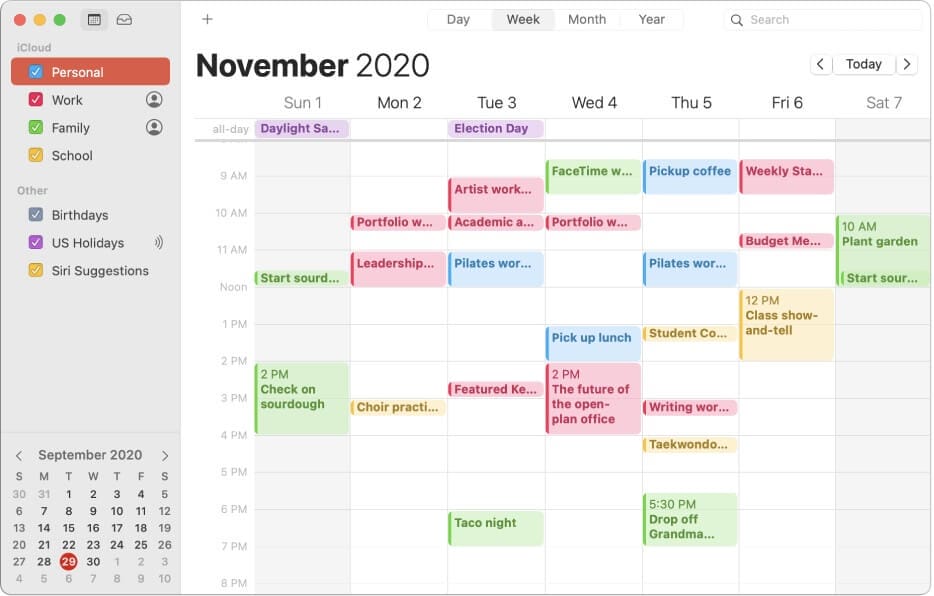 In this post, I'll explain how to fix the pesky Calendar can't save event X to Exchange Server issue with Apple's Calendar in OS X or macOS. The issue occurs…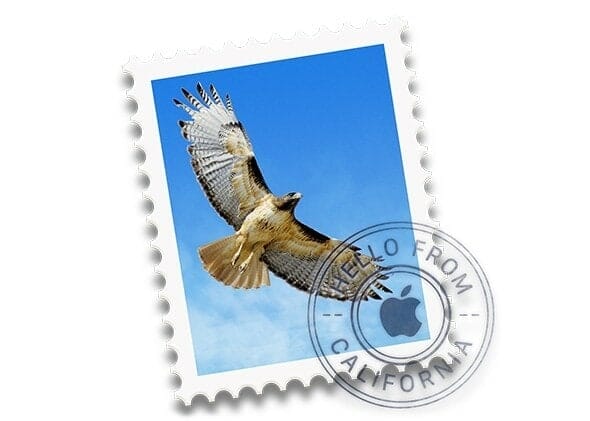 Spam filters are a necessary evil and it's annoying when they don't work as expected. Apple offers junk mail filtering in Apple Mail as well as via iCloud.com. Unfortunately those two…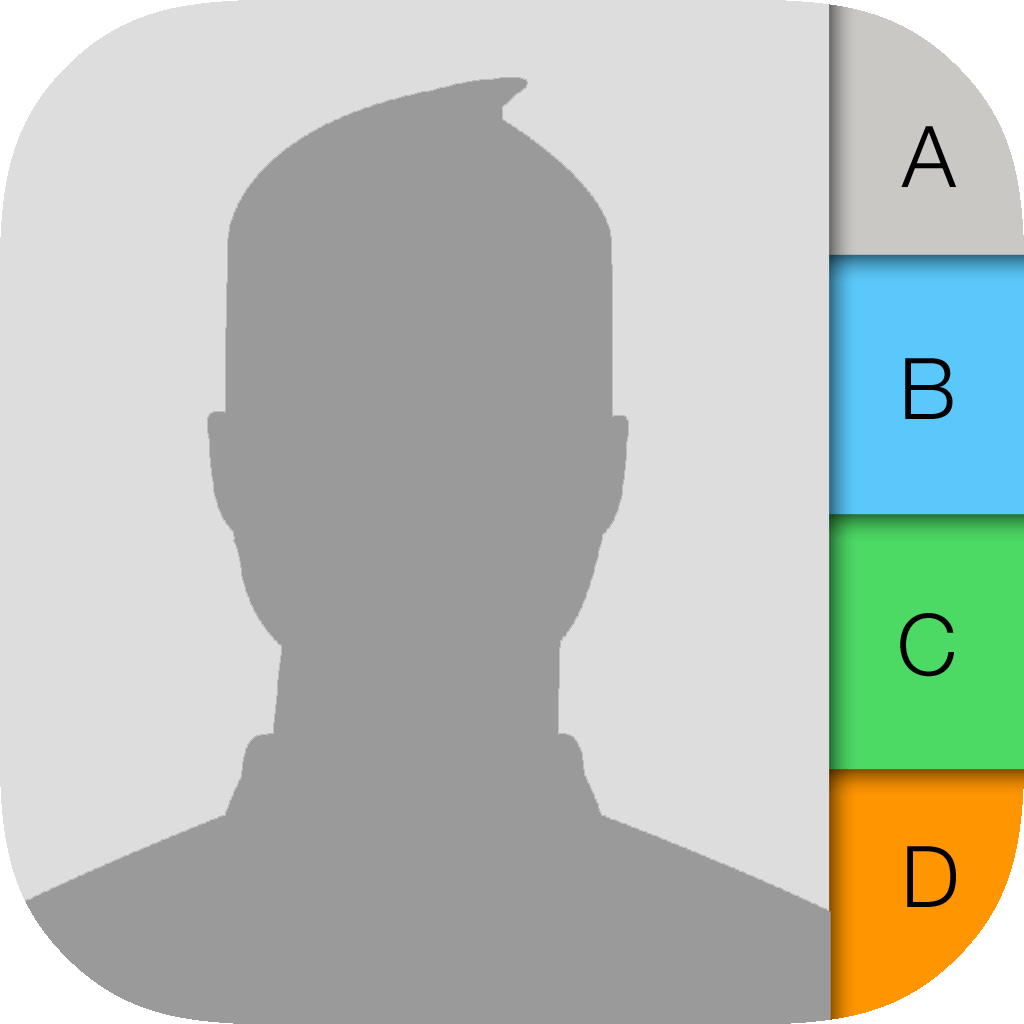 In this post, I'll describe a quick and dirty way to move contacts from the famous "On My iPhone" account to iCloud. On My iPhone I'm sure you have seen…