Naked Meal is a Keto-friendly meal replacement powder that features organic ingredients, including grass-fed Whey protein from small dairy farms in California. Among all the meal replacement drinks I have reviewed, Naked Meal is the only one that doesn't contain any sweeteners whatsoever.
Naked Nutrition, the brand behind Naked Meal, is one of my favorite protein powder brands. What I like most about their products is their relentless focus on high-quality ingredients. So I got super excited when their marketing team reached out to me announcing their brand-new meal replacement powder.
How To Compare Different Types Of Meal Replacement Powders
I ordered a 2.1 LB container the same day to try it out and share my experience with you. After having reviewed dozens of meal shakes in the past, I concluded that it's not always possible to make a fair and direct comparison. That's why I split up my previous review into three separate blog articles:
However, even among the above categories, there are numerous variations. Naked Meal, for example, is Keto-friendly but relatively low in fat. That means, while it's compatible with the ketogenic diet, you'd need additional sources of fat to remain in ketosis.
So comparing it with high-fat/high-calorie products, such as Ample K, would be unfair. So keep that in mind when comparing meal replacement products.
Naked Meal Review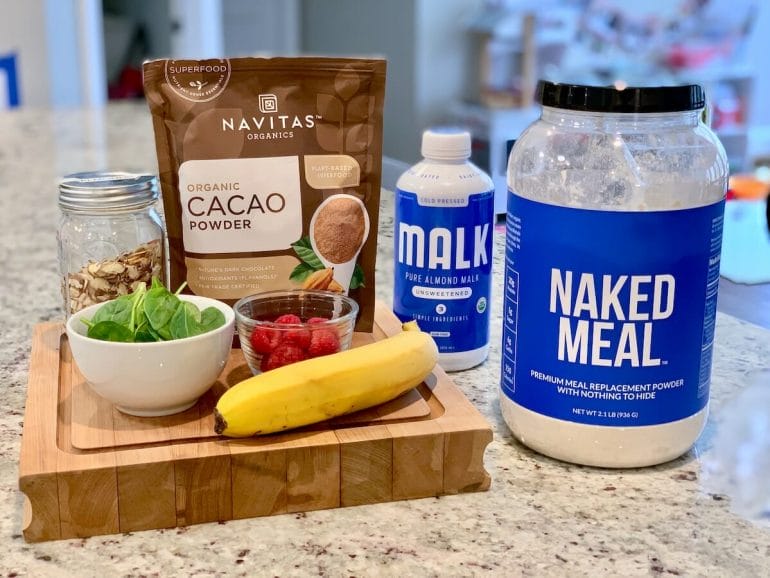 Pros
Highest-quality ingredients
No added sugars or other sweeteners
Excellent base to make a smoothy or post-workout drink
Good source of vitamins, minerals and probiotics
 Cons
Low in fat
Low in calories
Ingredients
The primary ingredients in Naked Meal are grass-fed Whey, organic inulin (prebiotic fiber), and coconut cream (fat).
Additional ingredients include organic Guava extract, organic mango, organic lemon, organic annatto, organic amla, mustard seed, organic lantara camara, organic curry leaf, and a probiotic blend (Lactobacillus Rhamnosus, Lactobacillus Acidophilus, Bifidobacterium Breve, and Bifidobacterium Animalis Subsp. Lactis)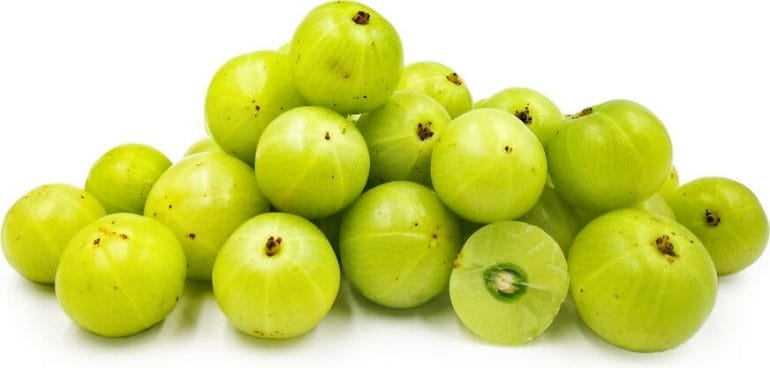 I never heard the name of some of these ingredients, but thanks to Wikipedia, I learned something new again:
Annatto is an orange-red dye obtained from the pulp of a tropical fruit, used for coloring foods and fabric.
Amla is also known as the Indian gooseberry.
Lantara Camara is an Indian flower, also known as big-sage or wild-sage.
Nutritional Information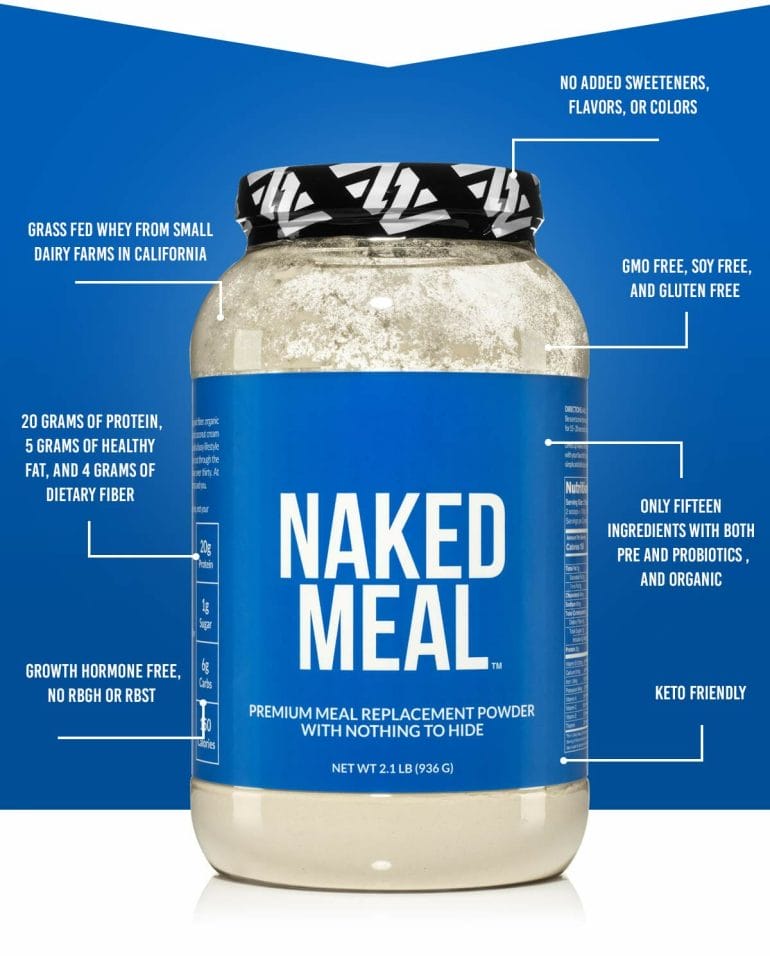 In addition to the above macronutrients, Naked Meal also offers a reasonable micronutrient profile, including vitamins and minerals.
| Nutrition Facts | |
| --- | --- |
| Calories | 150 |
| Fat | 5g (3g Saturated) |
| Cholesterol | 40mg |
| Sodium | 60mg |
| Carbohydrates | 6g (4g Dietary Fiber) |
| Sugar | 1g (0g Added) |
| Protein | 20g |
Taste
I expected Naked Meal to taste like pure whey protein powder, which I usually mix with almond or cashew milk to give it some taste. However, for this review, I mixed the powder with 10 ounces of water to find out if it's palatable.
To my surprise, Naked Meal tasted better than I expected. Don't get me wrong, it wasn't like one of the flavored products you might have had in the past, but it had a slight sweetness to it, and it was not unpleasant to drink.
To turn the powder into a great tasting shake, add a frozen banana, cocoa powder, and almond milk and mix it in a blender.
Can Naked Meal Replace A Meal?
Considering that Naked Meal has only 150 calories per serving, it won't replace a full meal, unless you eat like a mouse. However, it makes an excellent base for a smoothie or post-workout shake.
You're probably wondering why you should bother with Naked Meal if you can use regular protein powder instead. While it is true that over half of the calories in Naked Meal come from Whey Protein Concentrate, don't forget about the fat, carbs, probiotics as well as the vitamins and minerals. All of that you won't get with regular protein powder.
Besides using it as an excellent source of protein and workout shake, it can easily replace a mid-morning or afternoon snack.
Additionally, you can mix it into a high-calorie smoothy, together with two tablespoons of avocado oil and your favorite vegetables, fruits, or superfoods. Technically, you can use any oil, but I prefer avocado oil because of its health benefits and neutral taste.
How Much Is Naked Meal?
Naked Meal retails for $39.99, which breaks down to $1.03 per 100 calories or $1.6 per serving. In comparison, Naked Nutrition's Whey Protein Powder* costs $0.99 per 100 kcal or $1.18 per serving.
As you can see, the price per 100 calories is almost equal between the two products, making Naked Meal an attractive alternative to regular protein powder. You can find Naked Meal on Amazon* and nkdnutrition.com*.
Frequently Asked Questions
I always like to include an FAQ in my reviews because it allows me to expand on it over time with questions and remarks I get from readers. So check back from time to time as I'll more questions and answers.
Can I Use Naked Meal If I'm Lactose Intolerant?
I would not recommend that because whey protein, and in particular whey protein concentrate, contains traces of lactose that might upset your stomach.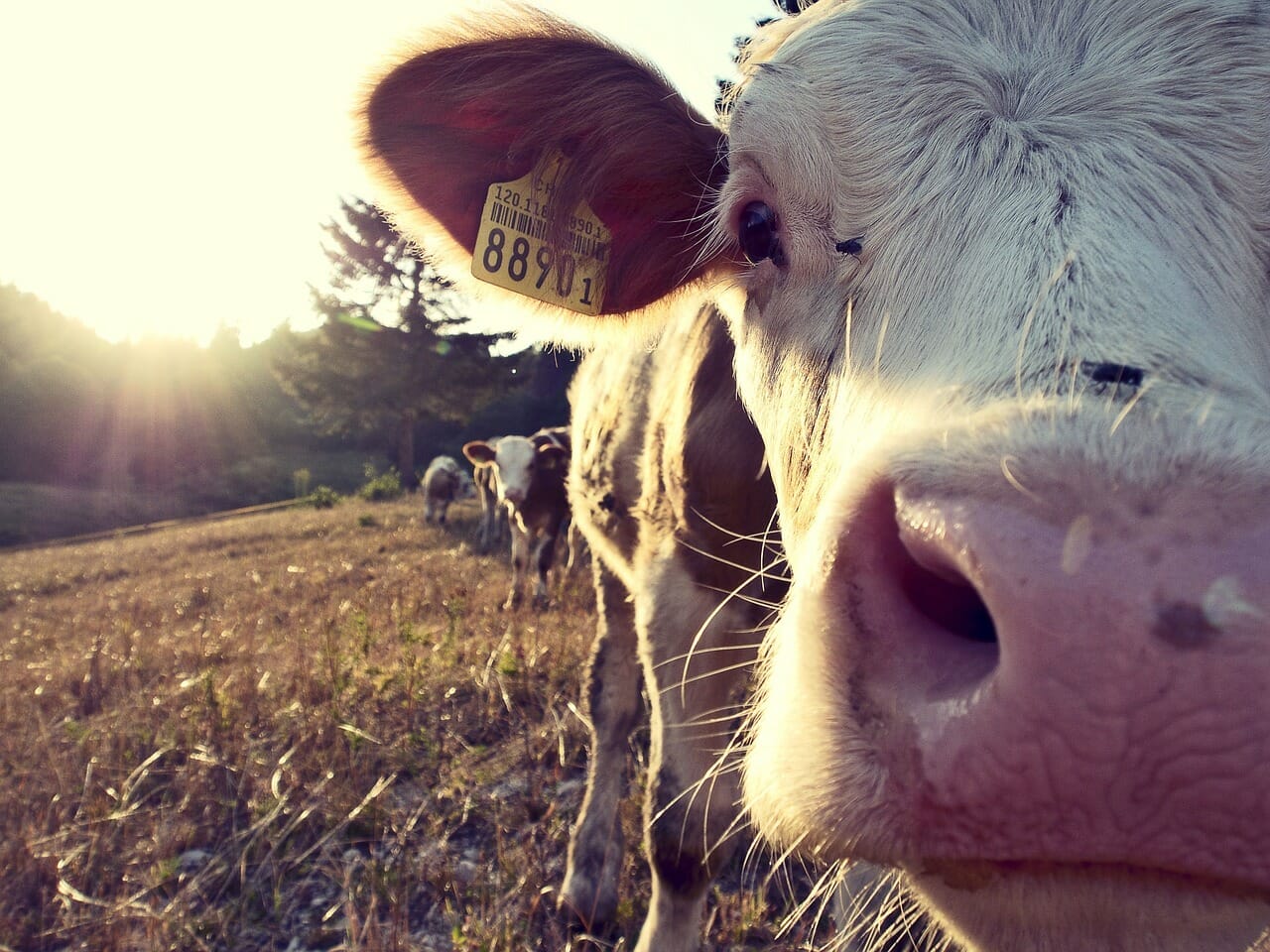 Why did Naked Nutrition choose Whey Concentrate (WPC) instead of Isolate (WPI)?
I don't know for sure, but two potential reasons come to mind. WPC is less expensive to produce, and it contains more impurities, including vitamins and minerals, which make it a more suitable candidate for meal replacement powders.
What's the difference between regular protein powder and Naked Meal?
Naked Meal is protein powder, combined with additional macro- and micronutrients that you need in your diet, including fat, carbs and others.
Is Naked Meal Vegan-friendly
Naked Meal contains dairy (Whey) instead of a plant-based protein, and it is, thus, not vegan-friendly. If you are following a vegan diet and are looking for meal replacement drinks, check out this review.
Can I use Naked Meal if I have diabetes?
You should always consult your health care provider before making changes to your diet plan. However, considering that Naked Meal has only 2 grams of net carbs, and one gram of sugar, I don't see why you couldn't.
Does Naked Meal have any healthy sweeteners, such as Stevia or Monk Fruit Extract?
Nope, Naked Nutrition did not include any sweeteners whatsoever in this organic shake, not even healthy or natural ones. The lack of sweeteners is one of the differentiators of Naked Meal, and I love that!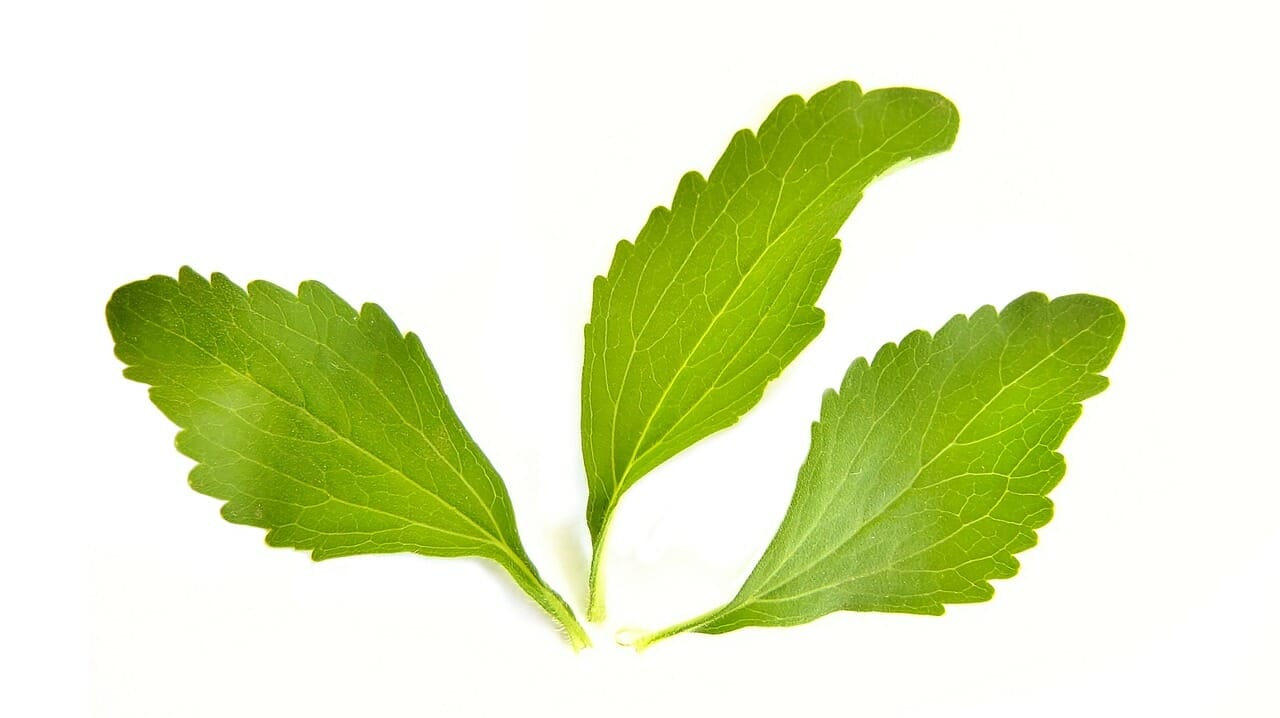 Can I drink Naked Meal to gain muscle mass?
Absolutely! This meal shake contains 20 grams of protein per serving to help you build lean muscle mass. As with any other high-protein product, don't overdo it. Too much protein can make your kidneys work harder and cause problems in folks with pre-existing kidney problems.
Does Naked Nutrition offer a flavored version of Naked Meal?
Not at this point, but you can always add organic cocoa powder* or vanilla flavor* to make this Keto protein shake taste exactly how you like.
How does Naked Meal compare to Soylent?
In my opinion, Soylent is a piece of crap that you should stay away from and that the manufacturer has recalled several times.

On a more factual basis, Soylent is a Vegan meal replacement drink that leverages soybeans as its primary source of protein. Additionally, Soylent contains artificial ingredients, such as sweeteners, genetically modified organisms (GMOs), and it is not Keto-friendly.

In comparison, Naked Meal is free of GMOs, soy, gluten, growth hormones and contains, overall, only the highest-quality ingredients. However, as mentioned above, it's not Vegan.
Can I lose weight with this powder?
Losing weight is the product of a healthy diet, enough exercise, and sufficient sleep. So yes, you can certainly lose weight with Naked Meal, but much like other healthy meal replacement drinks, it's no silver bullet.
My Favorite Meal Shake Recipe
I don't often drink shakes while I'm at home, but on occasion, I make a meal replacement super shake after a workout. Just add the following ingredients into a [Vitamix] or similar blender and blend for 30 seconds.
2 scoops of Naked Meal (or unsweetened protein powder)
1 cup of spinach
5 almonds
1 frozen banana
1 tablespoon of cocoa powder
A splash of vanilla extract
Half an avocado
1 tablespoon of avocado oil
8 ounces of quality unsweetened almond milk
Naked Meal Review – Final Verdict
Naked Meal is not comparable with a traditional (high-calorie) meal replacement product, such as Ample Original. However, I consider it a protein powder on steroids, thanks to the additional fat, carbs, and probiotics.
It's also less expensive than most other meal replacement drinks and thus an excellent base for smoothies and shakes.
Have you tried Naked Meal or other meal replacement powders in the past? If so, let me know by leaving a comment below!

I'm a healthy living and technology enthusiast.
On this blog, I share in-depth product reviews, actionable information and solutions to complex problems in plain and easy-to-understand language.
Medical Disclaimer
The information shared on this blog is for educational purposes only, is not a substitute for the advice of medical doctors or registered dieticians (which we are not) and should not be used to prevent, diagnose, or treat any condition. Consult with a physician before starting a fitness regimen, adding supplements to your diet, or making other changes that may affect your medications, treatment plan or overall health. MichaelKummer.com and its owner MK Media Group, LLC are not liable for how you use and implement the information shared here, which is based on the opinions of the authors formed after engaging in personal use and research. We recommend products, services, or programs and are sometimes compensated for doing so as affiliates. Please read our
Terms and Conditions
for further information, including our
privacy policy
.