Compared to meal delivery services, meal kit services ship the raw ingredients but you have to cook. While that requires extra time investment and it's thus not as convenient as getting a ready-to-eat meal delivered, some people prefer spending the extra time in the kitchen.
In fact, meal prep services offer an excellent opportunity to discover new ingredients, recipes and to spend quality time with loved ones who share your passion for cooking.
| | |
| --- | --- |
| Meal Kit Service | Rating |
| Green Chef | ★★★★★ |
| Snap Kitchen | ★★★★★ |
| Sun Basket | ★★★★★ |
| Martha & Marley Spoon | ★★★★☆ |
| Home Chef | ★★★☆☆ |
| HelloFresh | ★★★☆☆ |
| Purple Carrot | ★★★☆☆ |
| Blue Apron | ★★★☆☆ |
| Dinnerly | ★★★☆☆ |
| Gobble | ★★★☆☆ |
| EveryPlate | ★★☆☆☆ |
| Amazon Fresh Meal Kits | ★★☆☆☆ |
The ratings above reflect the quality of ingredients and the kits' ability to cater to specific dietary needs, such as paleo, keto, vegan, etc. Most of the meal kits focus on convenience and price and disregard the type and quality of ingredients.
For someone who doesn't know any better, statements such as "we only use the freshest ingredients" might sound appealing. In my opinion, "fresh ingredients" is a pretty low standard when it comes to food. I'm looking for attributes such as organic, pastured and wild-caught.
That's why I gave some of the meal kit services above a lower rating than what you might have seen in other reviews. Nevertheless, here is my take on each of these meal kit services.
Why Choose A Meal Kit Delivery Service?
People choose meal kits for a variety of reasons. The most obvious one is to save time you spend on grocery shopping and preparing meals in the kitchen.
Others don't care about the time savings. I know plenty of people who don't know how to cook but would like to learn it — maybe even because they want to loose weight by eating healthier.
Regardless of what your goals are, meal kit services offer a fun a way to improve your cooking skills, discover new recipes and to learn appreciating preparing your own healthy meals.
Top 12 Meal Kit Services
Below are what I consider some of the best meal kit services in the country. The rating strongly reflects ingredient quality and support for special diets.
Green Chef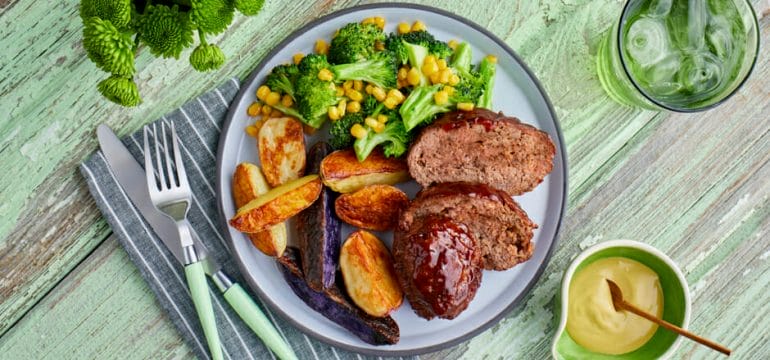 Pros
Organically grown produce
Wild-caught seafood
Offers meals for every major diet
Sustainably-sourced food
Offers a family plan
Gluten-free meals
 Cons
No pastured meat or eggs
Erythritol (sweetener) in keto meals
Green Chef is a USDA-certified organic meal kit service that caters to a wide variety of dietary lifestyles including keto, paleo, omnivore and plant-powered.
Additionally, all Green Chef meals are GMO-free and the company works with farmers and food manufacturers who reinvest in the environment. In other words, Green Chef uses sustainably-sourced ingredients.
If you pick the keto or paleo plans, Green Chef ensures that all meals are free of gluten, soy and peanuts. However, the company doesn't use pastured eggs or meat. Also, Green Chef uses Erythritol besides stevia and monk fruit as a sweetener in its keto meals. Personally, I'm not a fan of Erythritol as I've explained in my article about sweeteners.
Pricing is based on the meal plan you choose but starts $9.99 for a plant-based or $12.99 for a Keto Meal. Considering the quality of their ingredients, I consider those prices reasonable.
Snap Kitchen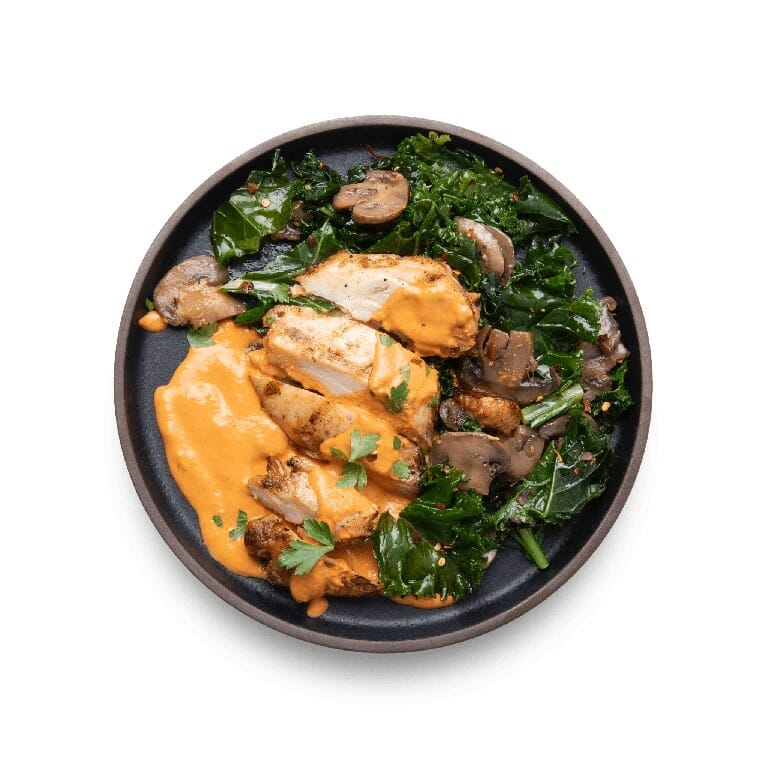 Pros
Meals are free of gluten, artificial ingredients, antibiotics and hormones
Price
Paleo, Whole30, vegetarian options, keto-friendly
 Cons
No organic produce
No pastured meat
Snap Kitchen is an excellent choice, regardless of what dietary philosophies you follow — except, if you're vegan. What's great with Snap Kitchen is that they offer paleo, Whole30, keto and vegetarian meals you can choose from. Swapping meals or skipping weeks is also not an issue.
All of their meals are free of common allergens and other undesirable "extras," including gluten, antibiotics, hormones and artificial flavors, colors and preservatives.
The average meal price is $9.99, which is reasonable considering the quality of food you get.
Sun Basket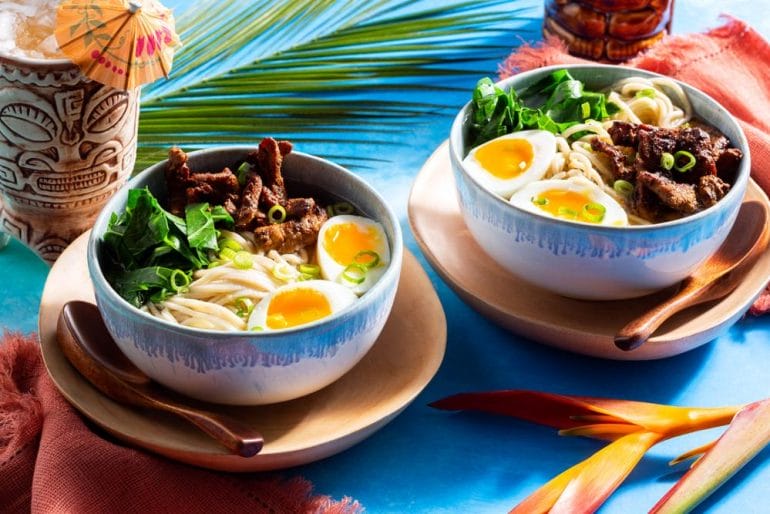 Pros
Organic produce
Paleo to vegan-friendly
18 weekly recipe cards
Wild-caught seafood
Sun Basket is one of my favorite meal kit services because the company uses USDA Organic ingredients and they cater to a variety of special diets, including carb-conscious, paleo, vegetarian, gluten-free, Mediterranean, vegan and diabetes-friendly.
Sun Basket offers 18 delicious recipes each week and pricing starts at $10.99 per serving. If you use the link below, you get $35 off.
Martha & Marley Spoon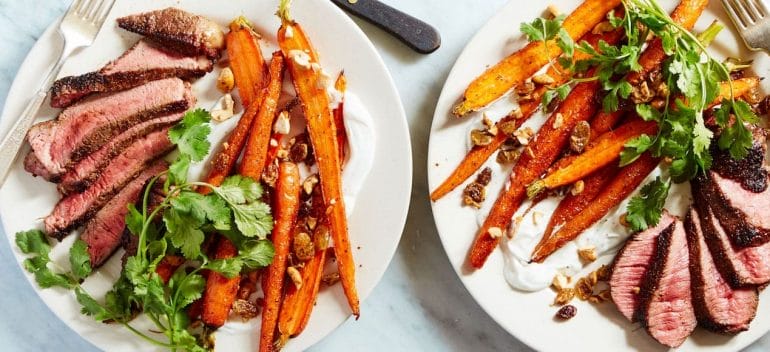 Pros
Grass-fed beef
Supports small food businesses
Offers numerous dietary options
 Cons
No organic produce guaranteed
Martha & Marley Spoon is a joint-venture between Martha Stewart and Marley Spoon. What I like about this meal kit service is that the company uses grass-fed beef and that they support small food businesses.
What's more, Martha & Marley Spoon offer 20 vegetarian, vegan, gluten-free and meat-based meals each week. So I consider this meal service a step up from Blue Apron and others.
Unfortunately, Martha & Marley Spoon doesn't guarantee organic produce and they don't have paleo or keto choices.
Pricing is based on how many meals you order per week and it starts at $6.99 if you order 16 meals per week. Shipping is $8.99.
Home Chef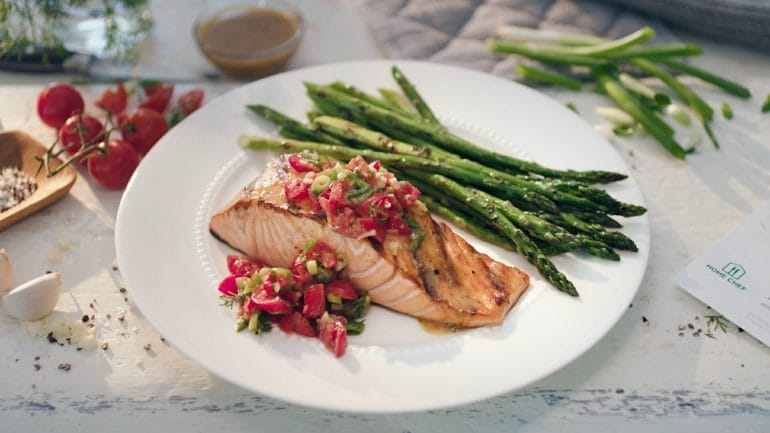 Pros
26 weekly recipes
Flexibility to avoid individual allergens
PROS
 Cons
Doesn't guarantee organic produce
No simple way to select paleo, keto or vegan dishes
Home Chef offers up to 26 weekly meal choices that you can customize to your liking. While Home Chef offers numerous "recipe categories," including vegetarian, without nuts, without soy, without wheat, without milk, I'm missing diet-specific categories that cut out all the unhealthy stuff.
For example, paleo would automatically mean no soy, wheat, milk etc. What's more, Home Chef doesn't generally use organic vegetables or pastured meats.
Meals start at $7.99 per serving and shipping is free when you spend more than $45.
HelloFresh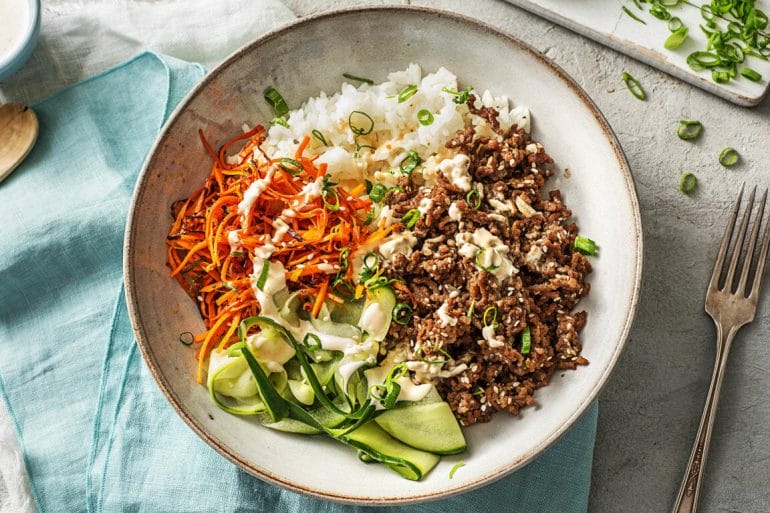 Pros
Simple meal plans
Reasonably priced
Vegetarian meals
 Cons
Conventionally grown produce (non-organic)
No pastured meat
Makes it difficult to follow specific diets (paleo, vegan…)
Vegetarians don't get to pick individual meals
HelloFresh is one of the most popular meal kit services in the US. Maybe that's because of their simple lineup of only three meals plans, including Calorie Smart, Classic and Family.
Unfortunately, the only dietary restriction HelloFresh honors is vegetarian. Beyond that, you can select individual meals, but there is no easy way to eat vegan, paleo or keto. Additionally, HelloFresh doesn't exclusively use organic ingredients.
If you pick the vegetarian meal plan, you won't be able to select individual meals. You get whatever HelloFresh send you.
Meals start at $8.99 per serving plus $6.99 shipping.
Purple Carrot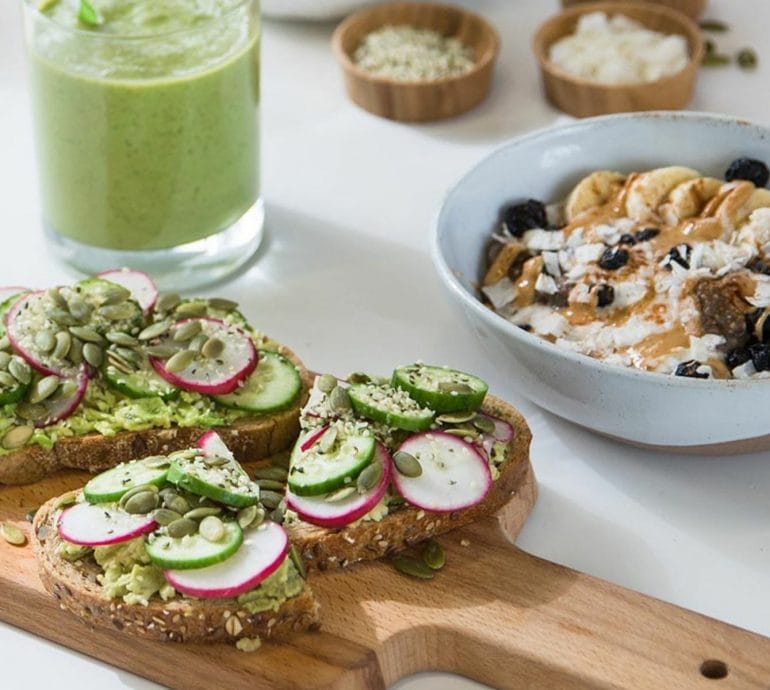 Pros
Exclusively plant-based meals
Free shipping
 Cons
Expensive
No organic produce
Limited dietary options
Purple Carrot is one of the few plant-based meal kit services in this roundup. Considering that humans are omnivores and have thrived on eating animals throughout evolution, I'm not a fan of plant-based diets.
However, when I eat plants I try to stick with organically grown fruits and vegetables. Unfortunately, Purple Carrot uses conventionally-grown produce based on the information I could find on their webpage.
Considering that the company doesn't use meat or organic produce, I find their pricing of $11.99 per serving ridiculous.
Blue Apron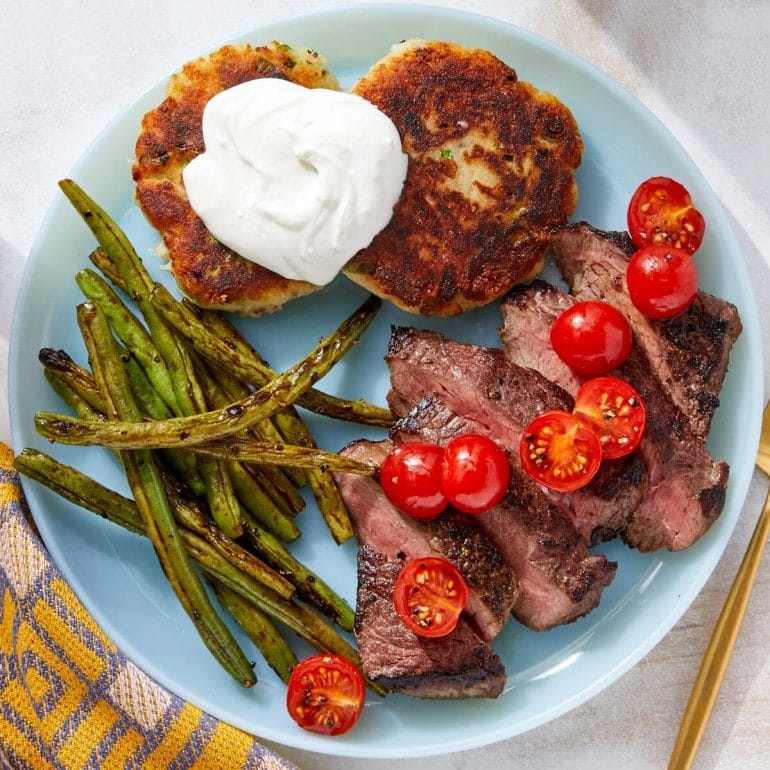 Pros
Large selection of meals
Price
Free shipping
Offers add-ons such as wine or kitchen tools
 Cons
Low-quality ingredients
No support for specific diets
Meals are based on the SAD (not healthy)
Blue Apron is arguably one of the best-known meal kit services and I can see why it appeals to a lot of people who are used to the standard American diet (SAD).
Unfortunately, the SAD isn't a healthy diet but a major contributor to the rising rates of metabolic diseases in this country. So if improving your health is your goal I wouldn't pick Blue Apron and its limited dietary choices.
Meals from Blue Apron start at $8.99 and the company offers free shipping. Get $60 off your first 2 boxes of Blue Apron by using the link below.
Dinnerly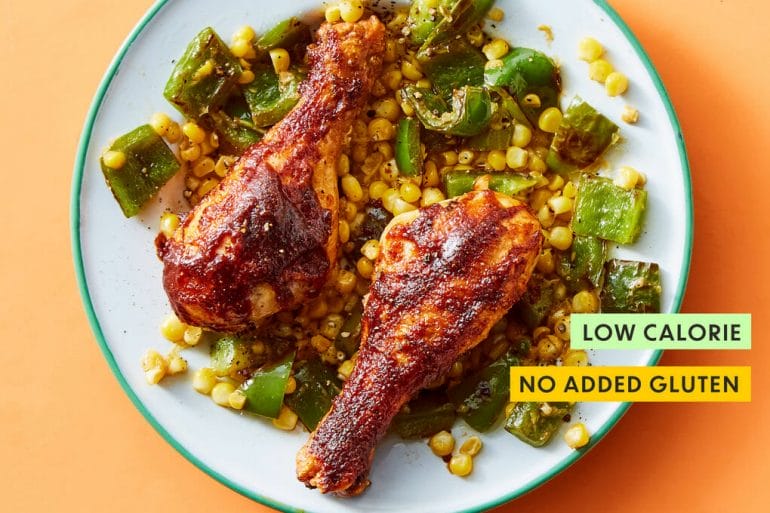 Pros
Price
Options for carnivores and herbivores
Simple ingredients
 Cons
Low-quality ingredients
Limited meal selection
Dinnerly is another low-cost meal kit service that's owned by the higher-priced Marley Spoon.
While Dinnerly won't stretch your budget too much, the company doesn't make it particularly easy to pick healthy meals. The good news is that each meal is labeled based on the following characteristics:
Low-calorie
No added gluten
Low-carb
Vegetarian
Meat/Poultry
However, Dinnerly offers barely any meals that I would consider truly healthy — for example, low-carb and paleo (no grains, legumes, vegetable oils…).
The sample meal in the picture above looks almost perfect if it wasn't for the corn (inflammatory grain) and sugar-loaded barbecue sauce that jacks up the carbohydrate count to a whopping 41 grams. That's over twice as much as I eat all day.
Gobble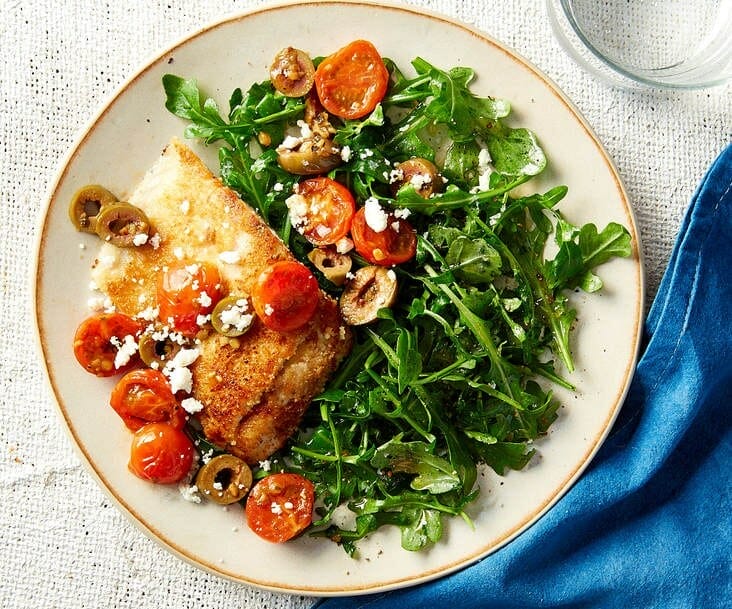 Pros
Meals are ready in 15 minutes
Offers an option to substitute meals
Vegetarian meals available
 Cons
Expensive for what you get
Not organic
Not friendly to individual diets
Gobble started out as a dinner kit delivery service but the company has since added lunch kits to its portfolio. One of the major advantages of Gobble is that their meals are ready in 15 minutes because the company does as much prep-work as possible.
All you have to do is finish up the meal by following the included recipe card. Busy parents seem to appreciate that they voted Gobble the #1 meal kit in Parents Magazine.
From a healthy eating perspective, Gobble offers the ability to substitute meals containing milk, nuts or gluten. However, the company doesn't have meal categories that are compatible with dietary standards such as keto, paleo or vegan.
That's unfortunate and means that you're stuck with meals that follow the standard American diet. If you're OK with that, you can get meals starting at $11.99, which is fairly expensive compared to meal kits that offer organic ingredients and healthier, paleo-friendly meals.
EveryPlate

 Cons
Lower-quality ingredients
Limited selection
EveryPlate's goal is to deliver meals for every budget. As a result, you shouldn't expect the highest quality of meats, veggies and fruits.
With eight meals to choose from every week, EveryPlate's selection is relatively limited and the company doesn't cater to individual diets. In return you get meals that start at $4.99 per serving.
Amazon Fresh Meal Kits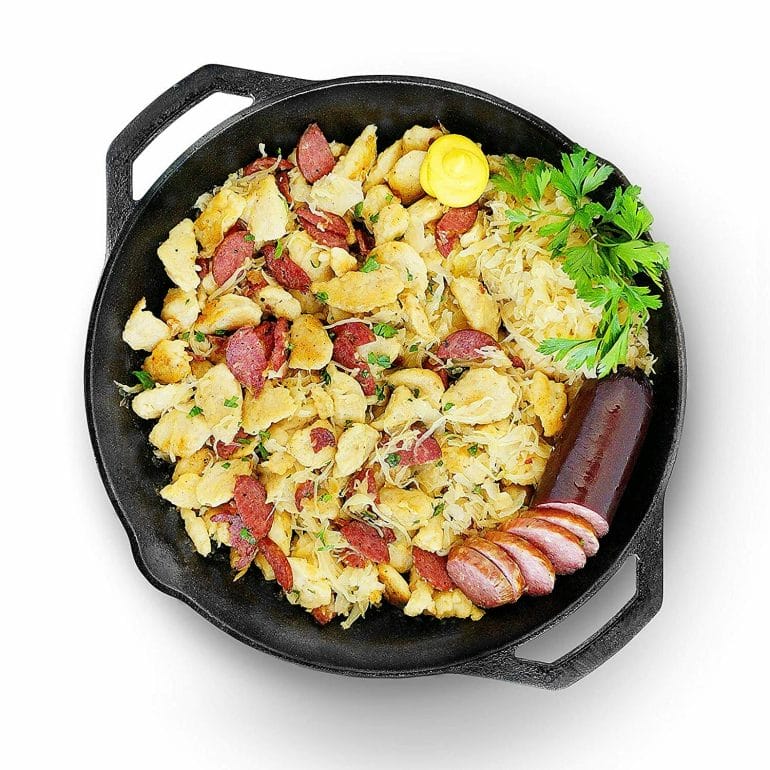 Pros
Ships single meals
Free delivery on many items (Prime)
 Cons
Limited availability
Mixed food quality
Amazon Fresh Meal Kits is available in select states and you have access to it if you're an Amazon Prime and Amazon Fresh member.
What's odd is that the list of meal kit also includes non-food items, including clothing. Since I live in a state where Amazon's meal kit service isn't available, the products I see might be different than what you see if you live in Washington, where the service is available.
Sign Up For Amazon Fresh Meal Kits*
Frequently Asked Questions
Below is a list of questions I get a lot and their corresponding answers. I'll make sure to keep this section updated as I get more feedback from readers.
What's the difference between a meal kit / meal prep or meal delivery service?
Meal kit or meal prep delivery services send you the ingredients you need to cook a meal by following a recipe card.

Fresh or frozen meal delivery services, on the other hand, delivery ready-to-heat or ready-to-eat meals that don't require any preparation.

Ultimately, it depends on how involved you want to get in preparing your food. If you enjoy cooking but don't have time for grocery shopping, a meal kit service might be the right choice for you.
What's the paleo diet?
Paleo takes cues from our ancestors who lived during the Paleolithic period, and it mimics their dietary habits. The Paleo diet is rich in organic vegetables, healthy fats, lean meats, seafood, seasonal fruits as well as nuts and seeds. Additionally, this way of living is a clean way to eat without any preservatives, additives or potentially harmful chemicals. To learn more about Paleo, check out my Paleo Diet Beginners Guide.
What's the autoimmune protocol (AIP)?
Autoimmune Protocol (AIP) is an elimination diet that has the goal to reduce inflammation and improve the immune system. It's somewhat similar to the paleo diet but more restrictive in what you can eat. You can learn more about the diet here.
What's Low FODMAP?
FODMAP is an acronym that stands for "Fermentable Oligo-, Di-, Mono-saccharides And Polyols." FODMAPs are short-chain carbs that the small intestines poorly absorb. As a result, these carbs can irritate your gut and cause inflammation and irritation.

The Low FODMAP diet reduces or eliminates FODMAPS, with the goal of reducing said inflammation. You can learn more about FODMAPS here.
What's the hCG Diet?
According to the Mayo Clinic, HCG is human chorionic gonadotropin, a hormone produced during pregnancy.

The hCG diet encourages severe caloric restrictions to 500-800 calories a day while consuming over the counter HCG drops.

Besides the lack of scientific evidence as to the effectiveness of such diets, it seems like there is an increased risk of the so-called "Yo-Yo" effect.
Do meal kit services include condiments?
Some meal kit services include condiments such as salt and pepper. Others delivery the food already seasoned and you only have to cook it.
Why didn't you include Terra's Kitchen and other popular prepared meal delivery services?
This review focuses strictly on meal kit services. I cover Terra's Kitchen and others in my top meal delivery services review.
Best Meal Kit Delivery Services
When food delivery services were first established, they often didn't cater to health-conscious consumers, especially those with special diets. Fortunately, some of them have listened to their customer's needs and demands, and, today, you can get meal kits that meet almost any type of dietary restriction or flavor delivered to your doorstep.
As a result, some of the meal prep delivery services in this review offer keto, AIP, hCG, low FODMAP, low-carb, vegetarian and, of course, paleo meal options.
The primary differences among all the reviewed delivery services are price, the variety of meals, adherence to the specific dietary requirements, shipping fees, and the quality of their ingredients.
For example, some services offer grass-fed and pastured meat, while others don't.
As you can imagine, the quality of the ingredients can have a significant impact on the price of the final meal and subscription plan. You'll have to decide what's important to you and find the right balance between price and the quality of the meals.
My recommendation is to order from the best meal kit service you can afford and fits your dietary requirements.
Regardless of what type of service you choose, don't forget about the importance of taking time to enjoy your meals with friends and family. I know life can get incredibly busy and going to the grocery store, prepping meals and taking time to eat seems like a luxury we can't afford.
However, I strongly encourage you to take the time and share a meal with the people you love.
Have you tried any of the above meal kit services, or maybe an entirely different one? If so, let me know by leaving a comment below.

I'm a healthy living and technology enthusiast.
On this blog, I share in-depth product reviews, actionable information and solutions to complex problems in plain and easy-to-understand language.
Medical Disclaimer
The information shared on this blog is for educational purposes only, is not a substitute for the advice of medical doctors or registered dieticians (which we are not) and should not be used to prevent, diagnose, or treat any condition. Consult with a physician before starting a fitness regimen, adding supplements to your diet, or making other changes that may affect your medications, treatment plan or overall health. MichaelKummer.com and its owner MK Media Group, LLC are not liable for how you use and implement the information shared here, which is based on the opinions of the authors formed after engaging in personal use and research. We recommend products, services, or programs and are sometimes compensated for doing so as affiliates. Please read our
Terms and Conditions
for further information, including our
privacy policy
.