Have you ever wondered how iOS and more specifically the Health app handles and prioritizes data from multiple sources?
I have an Apple Watch and an iPhone and both devices, if worn or carried at the same time, record the number of steps I take, among other data. Yet, the Health app reports the number of steps accurately and prevents duplicate data entry.
Until recently, I didn't think about this because I naturally expected Apple to have figured out how to prevent duplicate data reported by both the iPhone and the Apple Watch.
Apple and Third-Party Devices
However, yesterday I got a Jawbone UP2 and the thought crossed my mind when the UP app asked for permission to read and write health data such as number of steps taken.
I'll explain the reason behind buying a Jawbone UP2 in one of my next posts.
I talked to Apple to find out more about how Health prioritizes data from multiple sources and I was pointed to the following knowledge base article.
Turns out you can set the priority of your data sources for each attribute of your health data.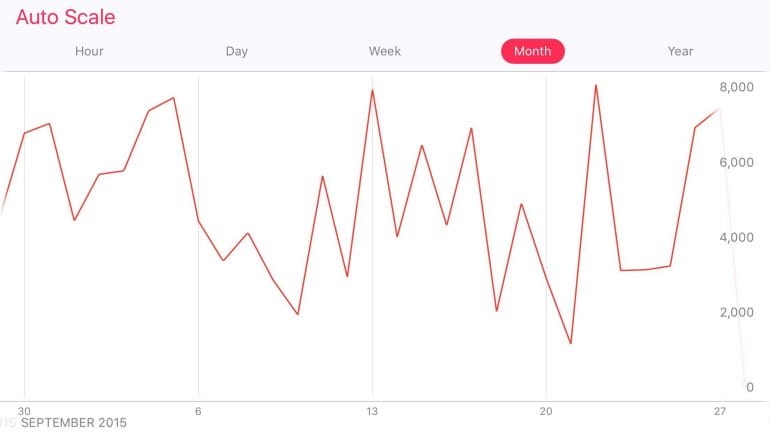 Default Priority
By default, Health uses the following order to prioritize sources:
Health data that you input manually.
Data from your iPhone, iPod touch, and Apple Watch.
Data from other third-party apps and Bluetooth devices.
Between the iPhone and the Apple Watch the following order is set by default:
Apple Watch
iPhone
That confirms what I expected, iOS and Health are smart enough to prevent duplicate data from being reported and it's nice to know that I could change the priority manually, if I was so inclined.
Stay fit!

Michael is a healthy living enthusiast and CrossFit athlete whose goal is to help people achieve optimal health by bridging the gap between ancestral living and the demands of modern society.
Medical Disclaimer
The information shared on this blog is for educational purposes only, is not a substitute for the advice of medical doctors or registered dieticians (which we are not) and should not be used to prevent, diagnose, or treat any condition. Consult with a physician before starting a fitness regimen, adding supplements to your diet, or making other changes that may affect your medications, treatment plan or overall health. MichaelKummer.com and its owner MK Media Group, LLC are not liable for how you use and implement the information shared here, which is based on the opinions of the authors formed after engaging in personal use and research. We recommend products, services, or programs and are sometimes compensated for doing so as affiliates. Please read our
Terms and Conditions
for further information, including our
privacy policy
.