The ketogenic diet has become incredibly popular over the last few years. As a result, there's been an explosion of keto products available both online and in brick-and-mortar stores.
As is often the case, most of the keto products I've come across have unhealthy ingredients — such as artificial sweeteners — that you should stay away from.
To help you navigate through the product jungle, I've tested numerous products that I can recommend. I've made a number of them part of my keto lifestyle.
To see the list of recommended keto products associated with each of the following categories, just click on the navigational links below.
Nutrition isn't the only factor that influences our health and wellbeing. Learn more about all five factors you need to pay attention to.
Note that I have an affiliate relationship with most of my favorite brands, so look for discount codes below.
If you're looking for a keto meal plan or ideas on what to cook on a high-fat diet, check out this article, which features photos of all the meals I ate over the course of a recent 50 day-period.
Best Electrolyte Supplements
When you start keto, you tend to urinate a lot, thus losing more electrolytes than usual. Electrolyte supplements can help you maintain proper sodium, magnesium and potassium levels while reducing the symptoms of the keto flu.
Elemental Labs – LMNT Recharge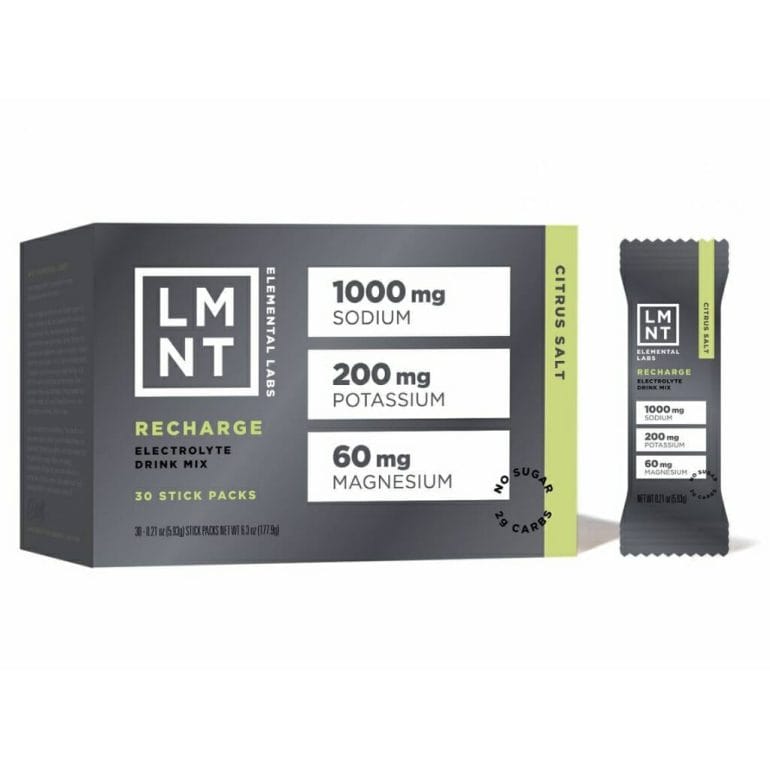 LMNT Recharge is a tasty electrolyte drink mix that is formulated to help people with their electrolyte needs and is perfectly suited to those following keto, low-carb or paleo diets.
Formulated based on the latest scientific research, it has lots of salt with no sugar, fillers, gluten or other dodgy ingredients. I like the LMNT packs because they're easy to bring in a gym bag or my backpack when I'm traveling.
Flavors: Unflavored (which tastes pretty salty), Citrus Salt or Raspberry Salt.
Perfect Keto – Electrolytes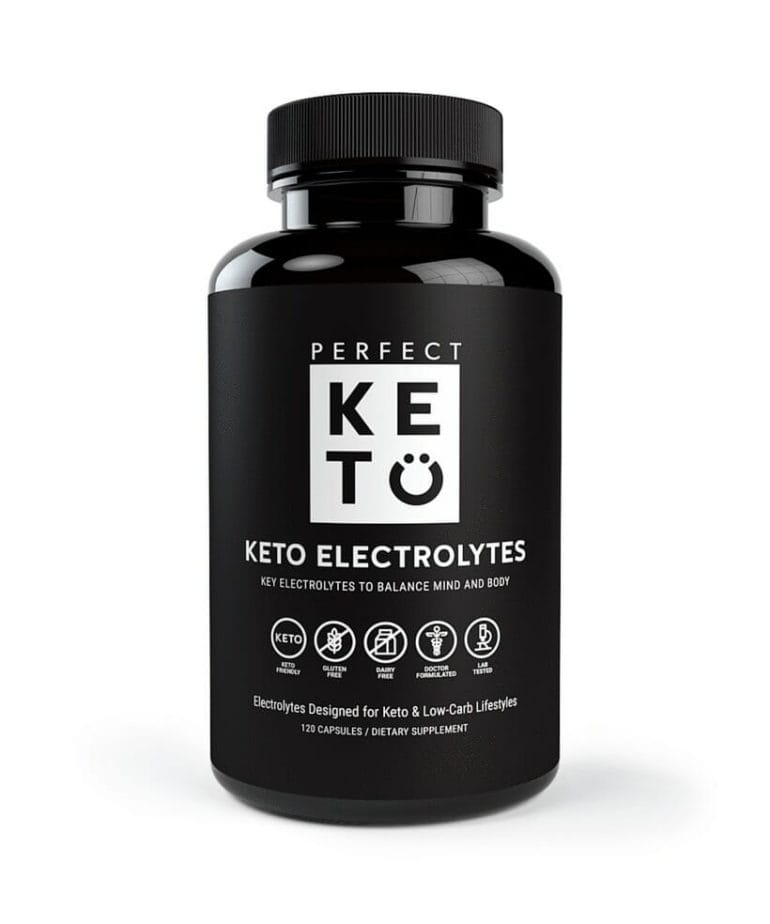 Perfect Keto formulated its electrolytes using a precise 4:2:1:1 ratio of sodium to potassium to calcium and magnesium. The formulated ratios provide the perfect balance to support normal, healthy biological functions — all delivered in portable, convenient and easy-to-swallow capsules.
Some people prefer capsules over powder because you don't have to mix them with water, which minimizes the potential of making a mess.
Shop Perfect Keto Electrolytes
Discount: Use code MK15 for 15% off all Perfect Keto individual products.
Enviromedica – Ancient Minerals Magnesium Oil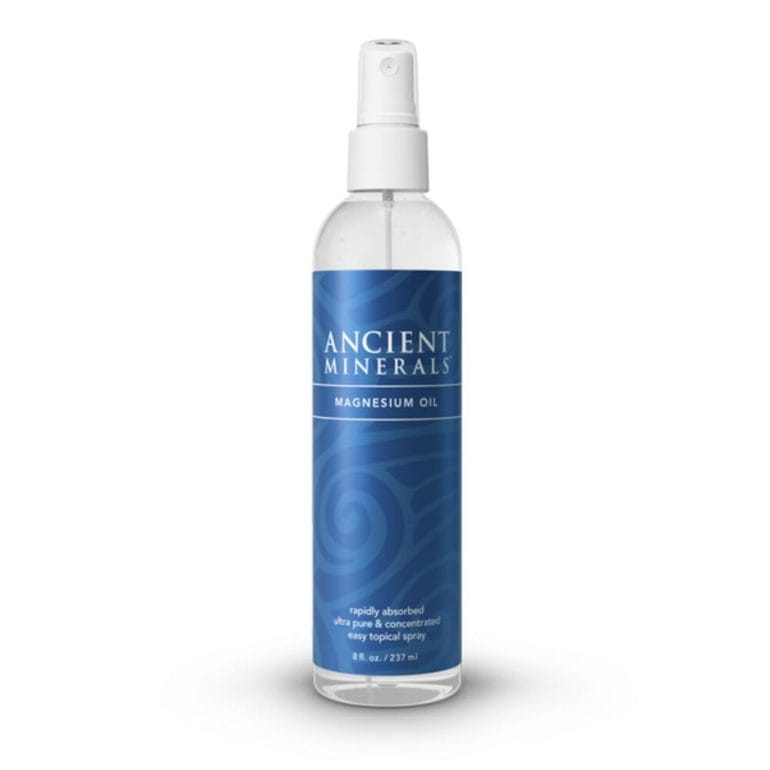 Ancient Minerals magnesium takes advantage of our most efficient organ — our skin! For those who want to avoid the hassle of taking pills and the difficulties inherent with poorly-tolerated supplements, this is a convenient form of magnesium designed for optimal absorption of magnesium topically.
I have used both the oil and lotion, and love how quickly they absorb through the skin without having the laxative effect of orally-administered magnesium.
Available as bath flakes, oil, lotion or gel.
Discount: Use code HEALTHTECH10 for 10% off all Ancient Minerals products.
Best MCT Oils
Medium-chain triglycerides (MCTs) are an incredibly powerful tool because they increase your body's fat-burning potential, increase energy, curb cravings and act as a long-lasting brain boost.
Natural Force Organic Pure C8 MCT Oil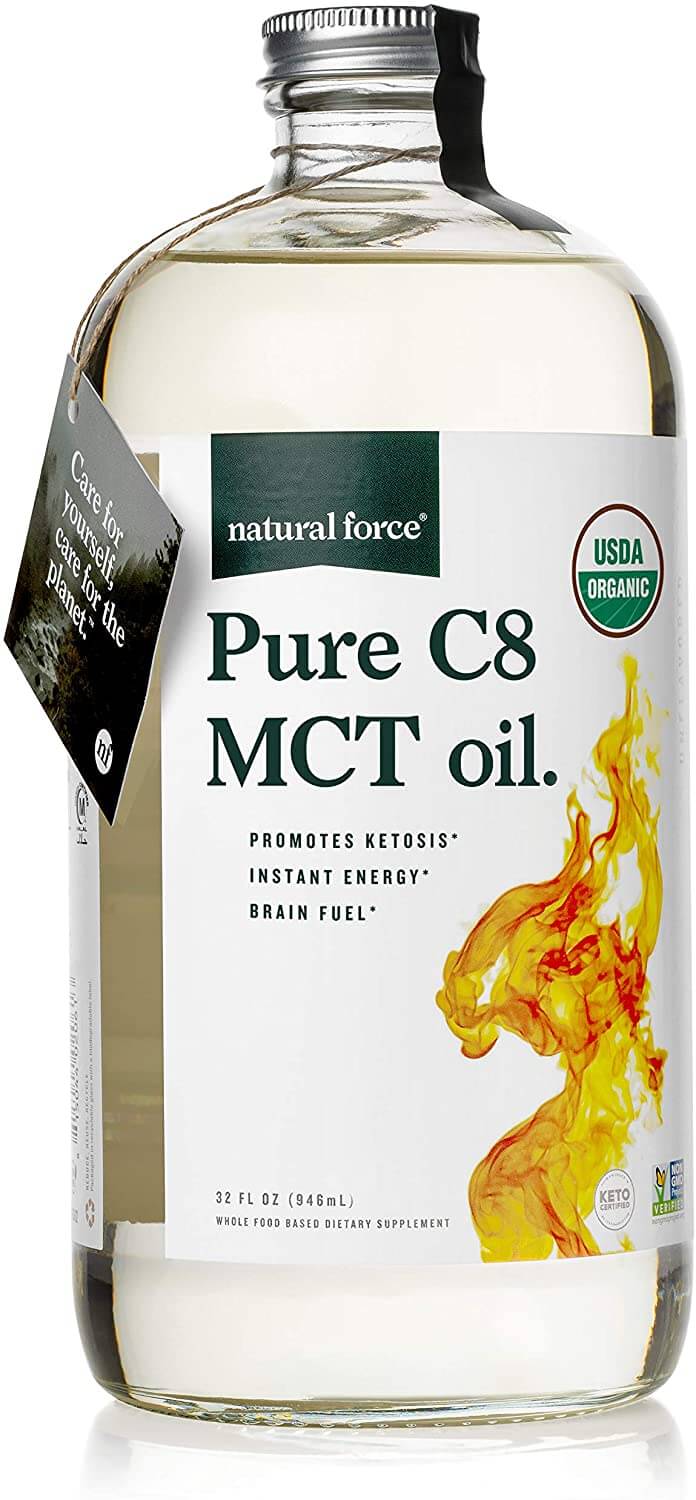 This is 100% pure C8 MCT oil from USDA Organic cold-pressed virgin coconut oil.
Each serving provides 125 calories and 14 grams of high quality C8 caprylic acid MCTs without any aftertaste. It is the perfect source of ketogenic fats for keto and low carb coffee, smoothies, and cooking.
I use this MCT oil whenever I feel I need a boost of energy, usually before or after an intense workout.
The other thing that sets this product apart from the competition is that it comes in a glass bottle and, thus, doesn't leach any estrogenic chemicals into the oil.
Perfect Keto – MCT Oil Powder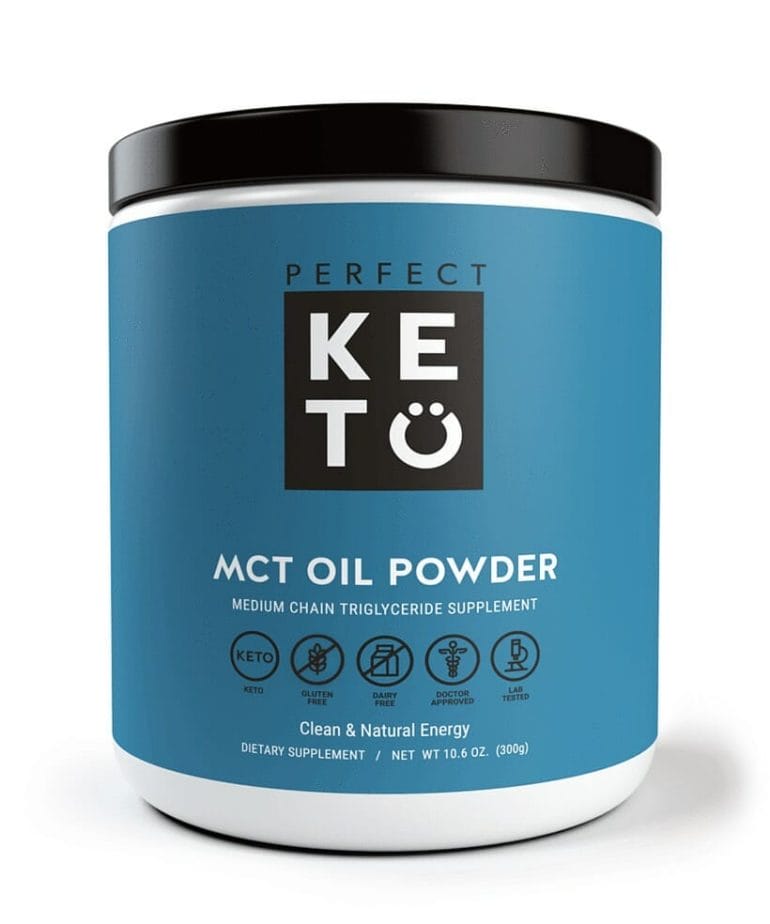 Perfect Keto MCT oil powder contains pure MCTs to support mental clarity and metabolic function. It's the only MCT oil powder that uses acacia fiber and has zero artificial ingredients.

Acacia fiber is a prebiotic that promotes gut and cellular health. I like the addition of prebiotics because many people who follow the keto diet don't get enough fiber.
Flavors: Unflavored, Chocolate, Vanilla, Salted Caramel, and Matcha Latte.
Discount: Use code MK15 for 15% off all Perfect Keto individual products.
Best Ketone Meters
If you want to know if you're in ketosis, you need to measure your ketone levels — either via urine or blood. Ketone tests make it easy to keep tabs on the concentration of ketones in your body.
Biosense – Breath Ketone Meter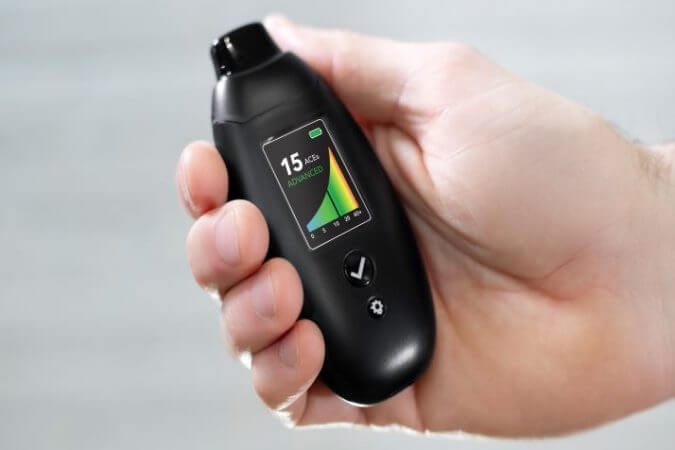 Biosense uses deep lung sampling to accurately and non-invasively measure your breath ketone levels.
I started using Biosense in 2020 to replace the less accurate urine test strips and my Keto-Mojo blood ketone meter.
To learn more about Biosense, check out my in-depth review in which I'll tell you why I prefer Biosense over any of the other ketone testing methods I've tried, including urine and finger-prick tests.
Best Keto Meal Replacement Powders
Keto meal replacement drinks are the perfect solution for when you don't have time to prepare a healthy meal. I use them all the time while traveling or when other life events get in the way of cooking.
Ample Origional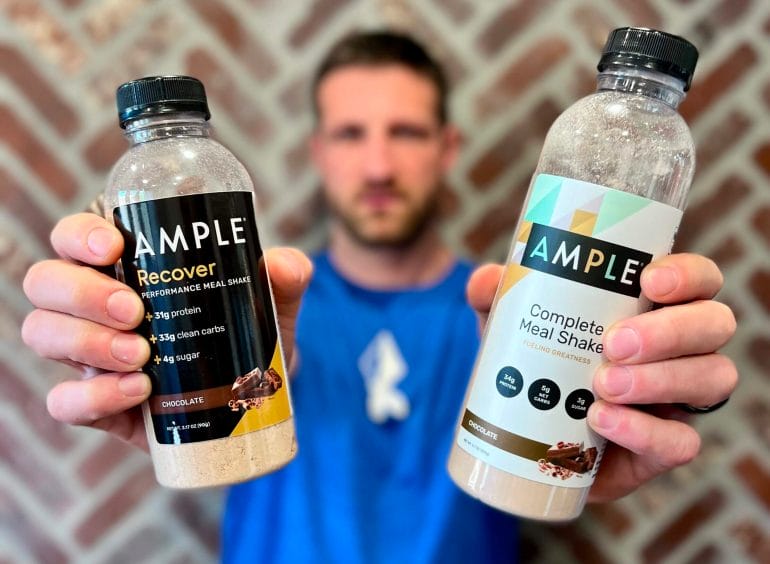 Ample is a drinkable full meal made from premium, real-food ingredients that's packed with healthy fats, complete protein, fiber, probiotics and organic greens.
This convenient shake is smooth, milky, rich and nutty, with hints of cinnamon and vanilla. I use Ample all the time when I'm traveling.

Ample comes in powder form, pre-bottled and ready to drink, or in a resealable pouch.
Discounts: Sign up for Ample's newsletter to get 15% off your Ample purchase.
Ketōnd – Ketogenic Meal Replacement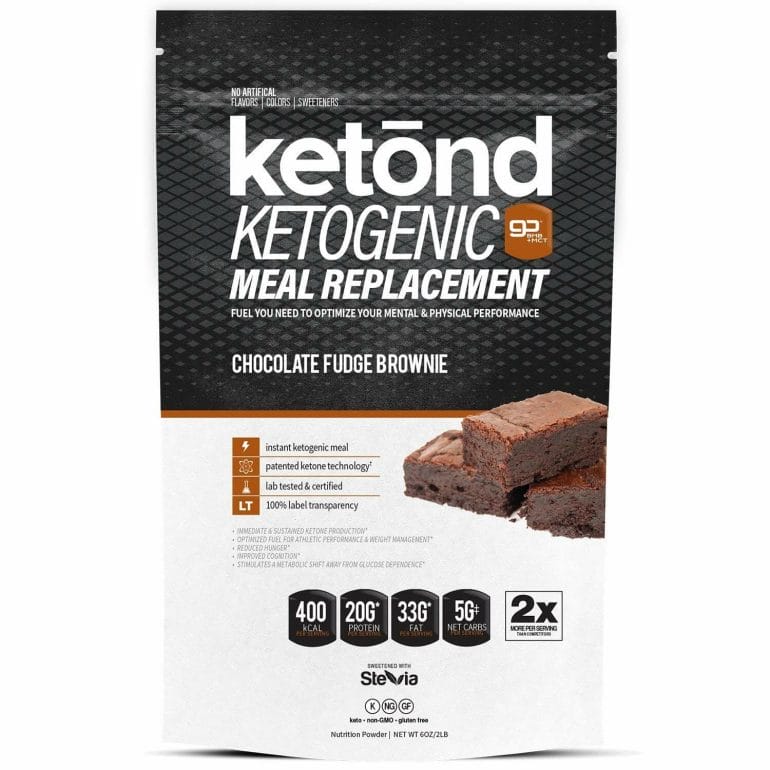 Ketōnd Meal Replacement Shake is a calorie-dense, delicious, premium-quality ketogenic shake that provides you with the perfect ketogenic macronutrient ratio of 75% fat, 20% protein and 5% net carbs.
It's the perfect instant meal for ketogenic diet beginners, veterans, paleo, or people just following a low-carb, high-fat lifestyle. Just mix in water or your preferred unsweetened nut milk and you have a delicious shake that will help you lose more weight, think more clearly and perform at a higher level.
Another thing I love about Ketōnd is the various flavors the company offers.
Flavors: Chocolate Fudge Brownie, Strawberries & Creme, French Vanilla Creme
Discounts: You can use code MK15 to get 15% off your purchase.
Top 7 Keto Supplements
In a perfect world, you would get all your micronutrients, such as vitamins and minerals, from the food you eat. Unfortunately, we don't live in a perfect world.
Thanks to soil depletion and global warming, food is not as nutritious as it used to be. Plus, we usually don't maintain a perfect diet. Those are the gaps that supplements can fill.
Athletic Greens – Ultimate Daily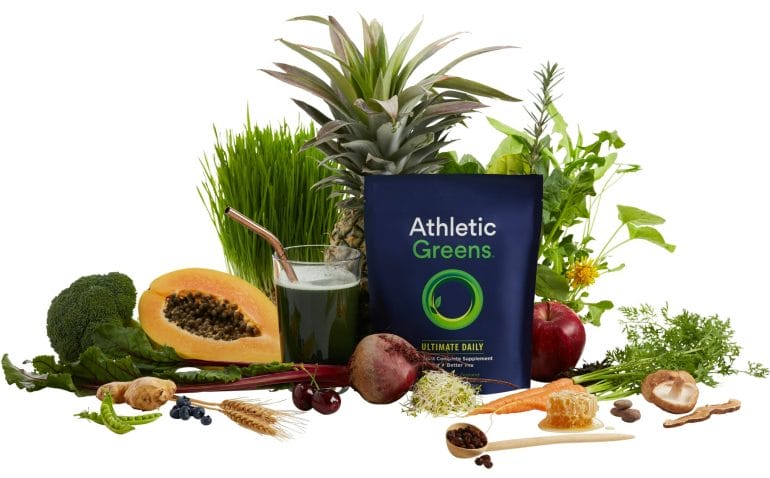 Health is dynamic. So Athletic Greens created a comprehensive formula that helps you adapt as your daily needs change due to stress, sleep patterns or an imperfect diet.
The result is a comprehensive green powder supplement with 75 carefully-selected ingredients that cover five important areas of health.
Note that this is not a classic meal replacement drink because it doesn't have enough calories to replace a full meal. However, it's an excellent supplement to provide you with all the micronutrients you need on a daily basis.
To see what other green superfood powders I use and recommend, check out this roundup.
Enviromedica – Terraflora Synbiotic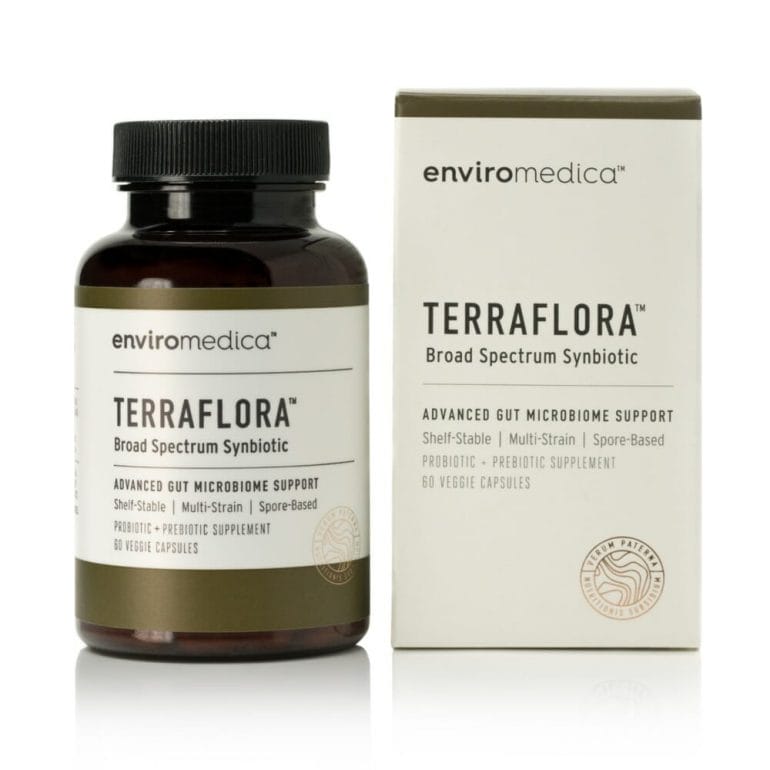 Terraflora is a novel broad spectrum synbiotic formulated with a combination of spore-form probiotics and advanced, food-based, ancient prebiotics designed for robust support of gastrointestinal health.
Each strain is third-party DNA verified to ensure identity, and uniquely cultivated using a hypoallergenic, vegan, non-GMO growth medium.
Combining probiotics (bacteria) with prebiotics (food for the bacteria) significantly increases their chance of survival and colonization in your gut.
Discount: Use code HEALTHTECH20 for 20% off all Terraflora products.
Performance Lab – Whole Food Multi-Vitamin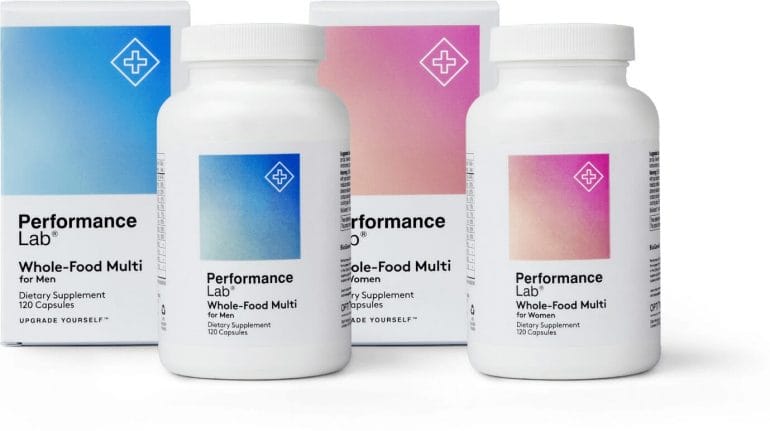 Performance Lab Whole-Food Multi's BioGenesis vitamins and minerals are different. Grown on cultures under precise lab conditions, they replicate the structure of nutrients grown in nature — complete with enzymes, probiotics and other cofactors.

Because they're nature-identical, BioGenesis nutrients are easier for the body to recognize, absorb and utilize — unlocking the full health-enhancing and performance-enhancing power of vitamins and minerals.
Primal Kitchen – Primal Omegas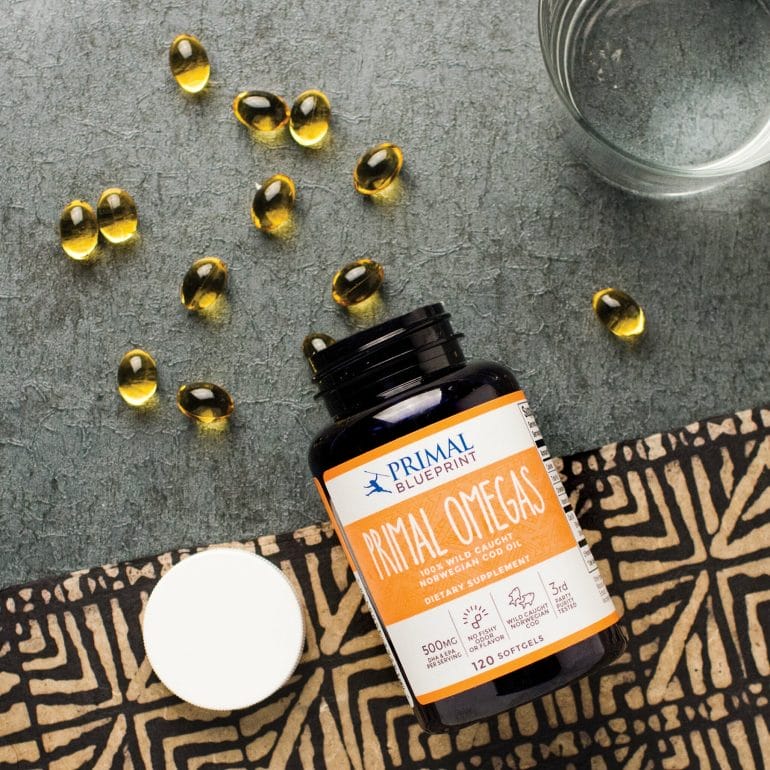 Optimize your omega-3 intake with a convenient daily supplement. Omega-3 fatty acids may support better brain health, lower the risk of heart disease, and enhance post-workout recovery.
Primal Omegas contain the highest possible quality source of the two essential types of omega-3 fatty acids, EPA and DHA.
I try to eat a lot of seafood, so I naturally get a good amount of EPA and DHA. Unfortunately, I realize that might not be enough.
As a result, I have been supplementing with omega-3 fatty acids for quite some time. As with all supplements, quality matters — which is why I recommend this brand.
Discount: Use code MK10 to get 10% off your order.
Restore – Gut-Brain Health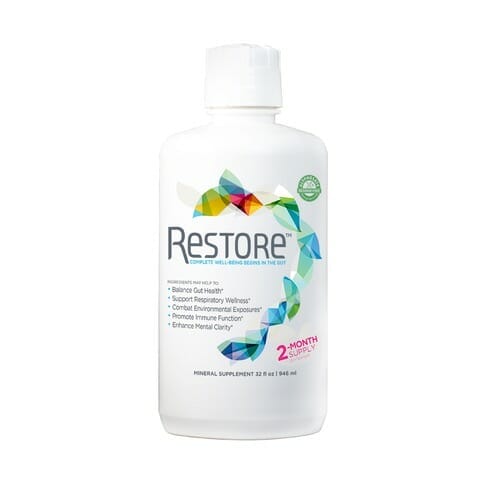 RESTORE is unlike any supplement on the market. Made in the U.S., RESTORE is a soil-derived, scientifically-backed mineral supplement that has been shown in lab studies to strengthen tight junctions in the gut wall, which is our firewall against toxins entering the body.
RESTORE helps create a biological environment for good gut bacteria to grow and flourish, to support improvement of overall health.
It's basically dirt-water, which our ancestors consumed naturally by not washing their food. In our ultra-sanitary society, we don't get those microbes from food anymore, so we have to supplement.
Enviromedica – Pastured Beef Liver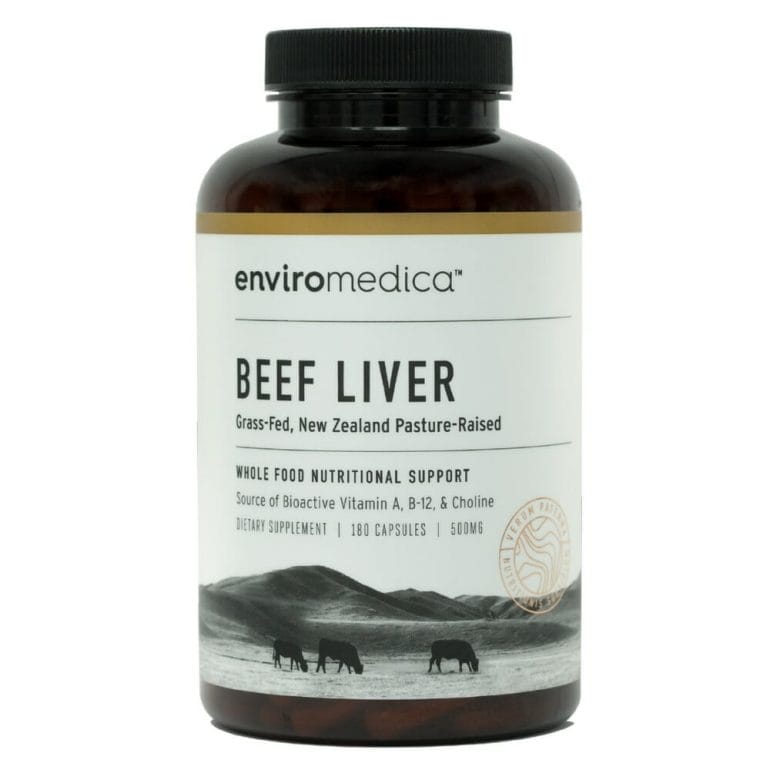 Sourced exclusively from grass-fed, pasture-raised New Zealand bovine, Enviromedica's beef liver is an abundant source of nutrients, including protein, vitamins B6 and B12, folate, choline, copper, hyaluronic acid, and a concentrated source of preformed vitamin A (retinol).
Organs are arguably the most nutrient-dense food source available. Unfortunately, in Western cultures, we tend not to eat that stuff anymore. I have been trying to increase my organ intake, but these supplements certainly help if you're not a fan of eating fresh liver.
You can use discount code HEALTHTECH20 to get 20% off your purchase.
Enviromedica – Pastured Cartilage Collagen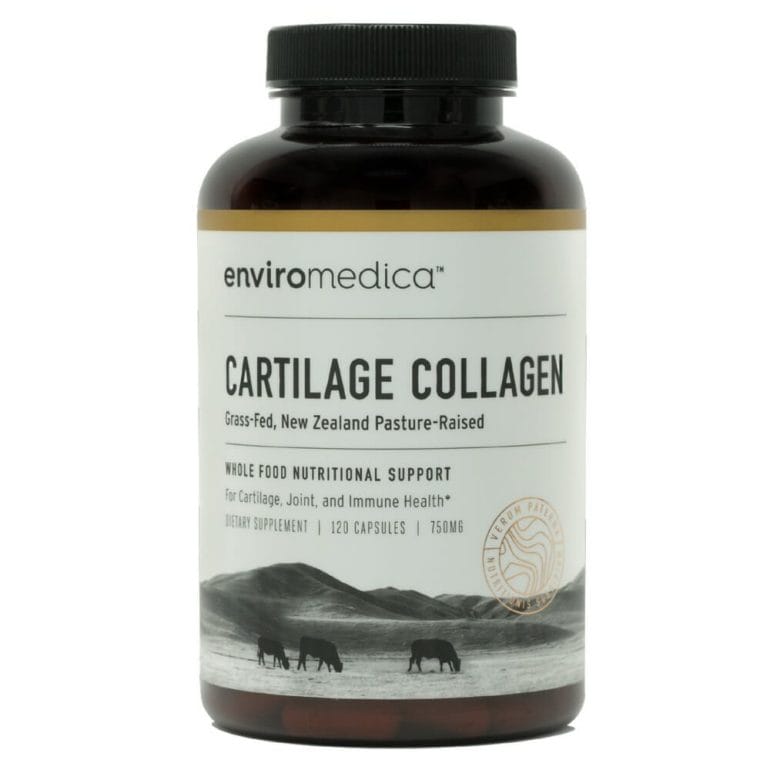 Bovine tracheal cartilage, rich in bioactive compounds including Undenatured Type II Collagen and chondroitin sulfate, Enviromedica Cartilage Collagen provides a concentrated matrix of naturally-occurring nutrients in their correct physiological ratios.
This ancient nutritional powerhouse plays a fundamental role in supporting healthy joints, cartilage, and immune function.
Similar to organs, we don't usually eat nose-to-tail, and we often remove the fat, cartilage, and other parts of the animal before consuming it. If you don't want to change that pattern, supplements like these are a reasonable alternative.
You can use discount code HEALTHTECH20 to get 20% off your purchase.
Best Keto Protein
While the focus of the Keto diet is certainly on fat, sufficient protein intake is equally important for increasing and maintaining lean muscle mass.
Protein and collagen powders are convenient methods for increasing your protein intake, especially if you're working out.
Some of my favorite keto protein brands include Bulletproof, Perfect Keto and Primal Kitchen. To learn more, check out my round-up of the best natural protein powders.
Top Keto Snacks
Healthy snacks that are low in carbohydrates and high in fat (such as nuts, nut butters and protein bars) are ideal for when you're out and about or are not hungry enough to have a full meal.
We use snacks while traveling, or when we're out with the kids and don't have access to other healthy food sources.
To learn more about what snacks I rely on as part of my ketogenic lifestyle, check out this article.
Best Keto Drinks
There are numerous keto-friendly and paleo-friendly beverage options that you can integrate into your ketogenic lifestyle, including coffee, tea, water-fermented tonics and more.
Pique – Tea Crystals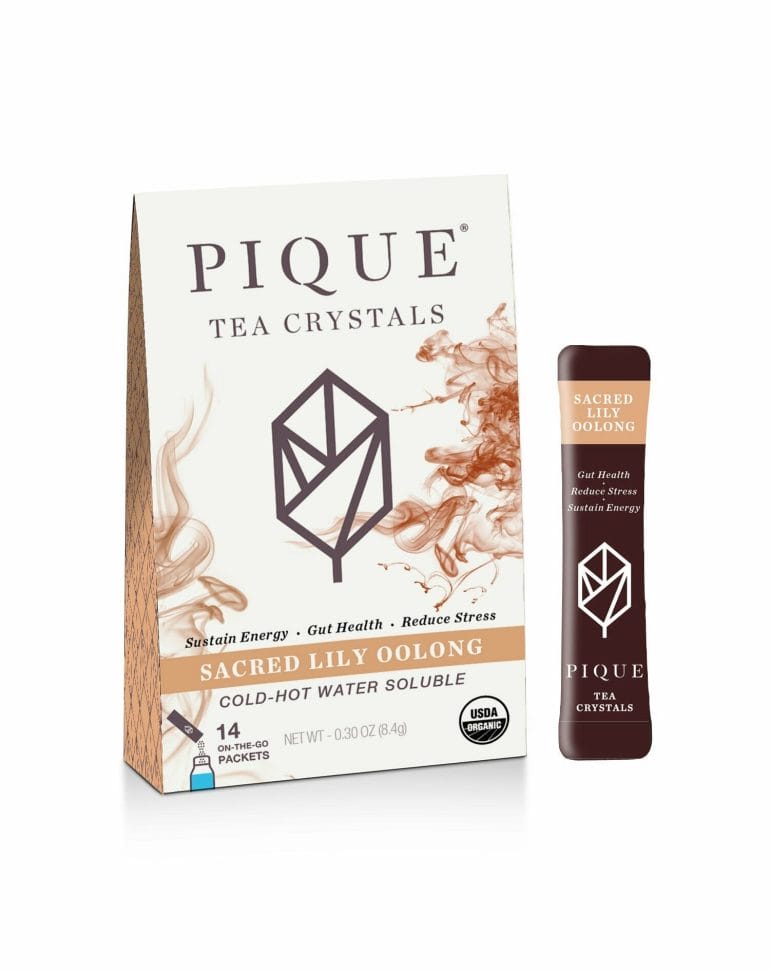 Pique Tea cold brews its organic, farm fresh tea at low temperatures for up to eight hours. This process gently extracts maximum levels of antioxidants and phytonutrients. The result is tea crystals that are delicious, pure and potent, with up to 12x more antioxidants than regular tea.
Pique Tea offers numerous flavors, with and without caffeine, that quickly dissolve in cold or hot water.
I use Pique Tea crystals in the morning to curb my appetite and extend my fast, and in the afternoon instead of coffee.
Picnik – Butter Coffee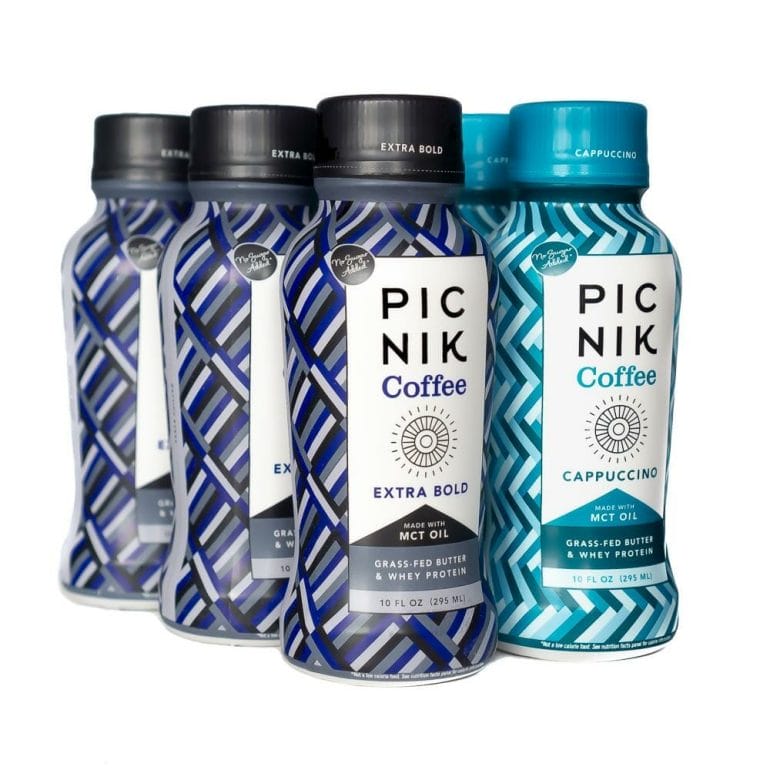 Picnik Butter Coffee is a flavor-focused blend of the highest-quality coffee, healthy fats and protein to help you achieve sustained levels of elevated energy, curbed appetite, increased productivity and enhanced cognitive function.
Cappuccino: Unsweetened, creamy and delicious. Made with organic coffee, grass-fed butter and whey protein, as well as MCT oil (100% from coconuts).
Extra Bold: Keto-friendly and full of flavor, this drink is a blend of organic cold brew coffee, MCT oil, grass-fed butter, whey protein, cocoa powder and a dash of vanilla to kickstart your day.
I had one of these drinks at Paleo f(x) every day and loved it!
KeVita – Sparkling Probiotic Drink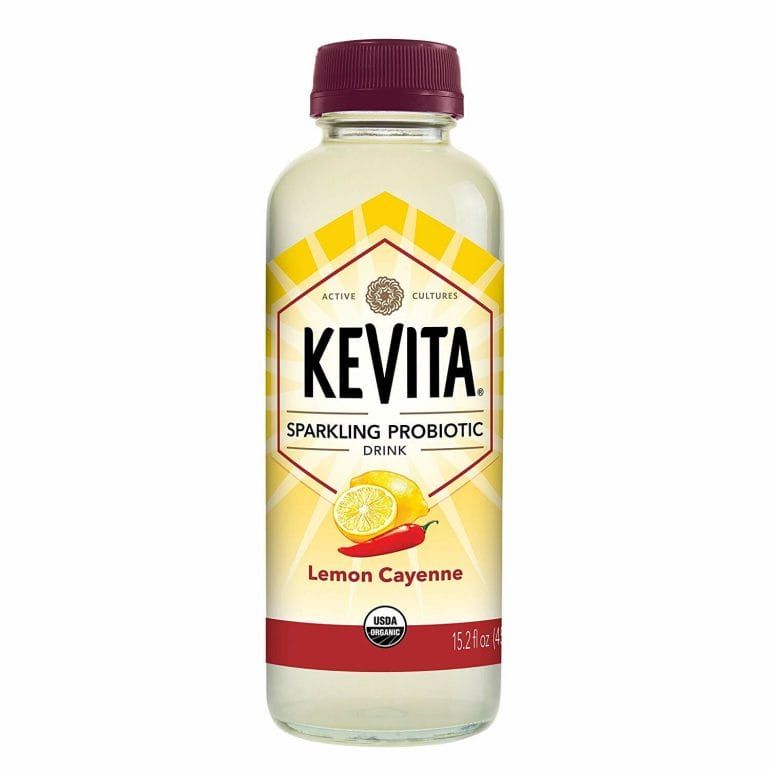 I'm on a ketogenic paleo diet, which drastically limits what beverages I can have, and I don't mind drinking water, tea and coffee all the time.
However, sometimes it's refreshing to try something else. KeVita sparkling probiotic drinks are, besides kombucha, an excellent alternative to water. Most of KeVita's refreshing sparkling probiotic drinks, energizing kombucha, and tangy apple cider vinegar tonics are paleo-friendly.
However, only the Lemon Cayenne flavor is keto-friendly (because of its low sugar content). Most other flavors have more sugar and might kick you out of ketosis. So be aware of that!
Fat Fuel Company – Coffee | Hot Chocolate | Matcha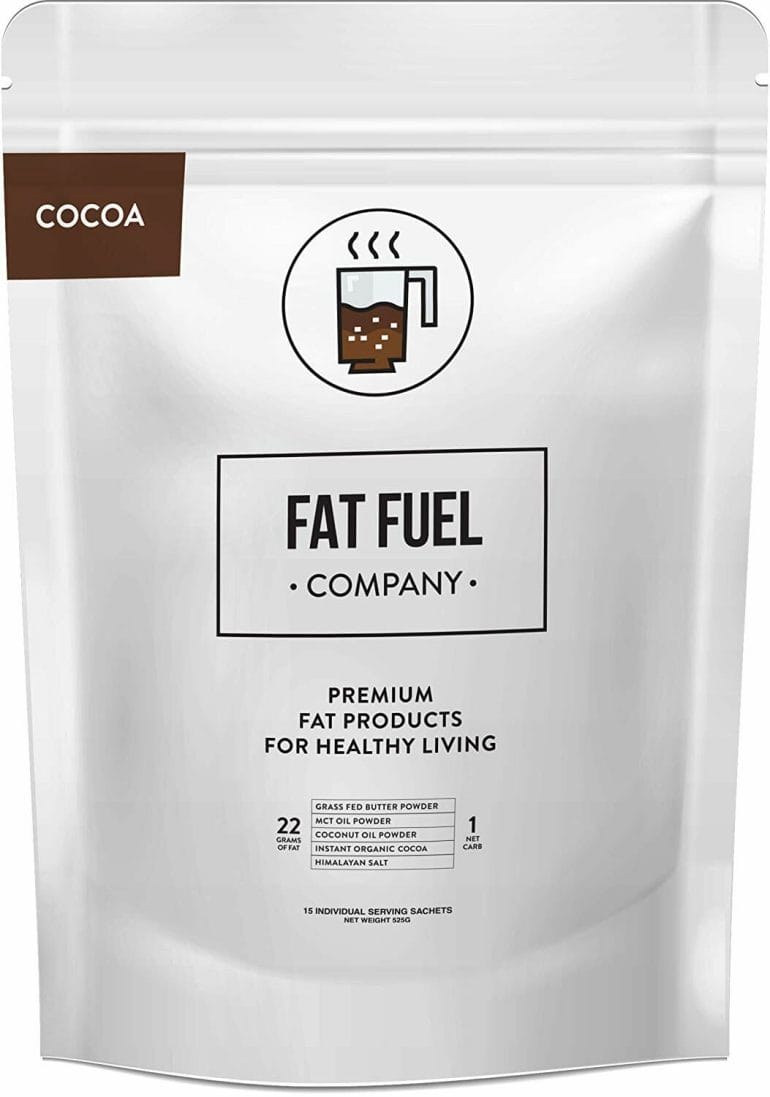 Fat Fuel is made with only five simple, naturally-sourced ingredients that you know and can pronounce: instant organic coffee, organic matcha tea, organic cocoa powder, coconut oil powder, MCT oil, pink Himalayan salt and grass-fed powdered butter.
I bought a box of the cocoa powder at Paleo f(x) and love the taste. I just mix it with hot or cold water, but if you want a creamier consistency, you can use your favorite nut butter. Just watch the carbs, even in unsweetened nut butters!
Flavors: Instant Coffee, Matcha Green Tea, Hot Chocolate.
Nature's Harvest – Turmeric Latte Mix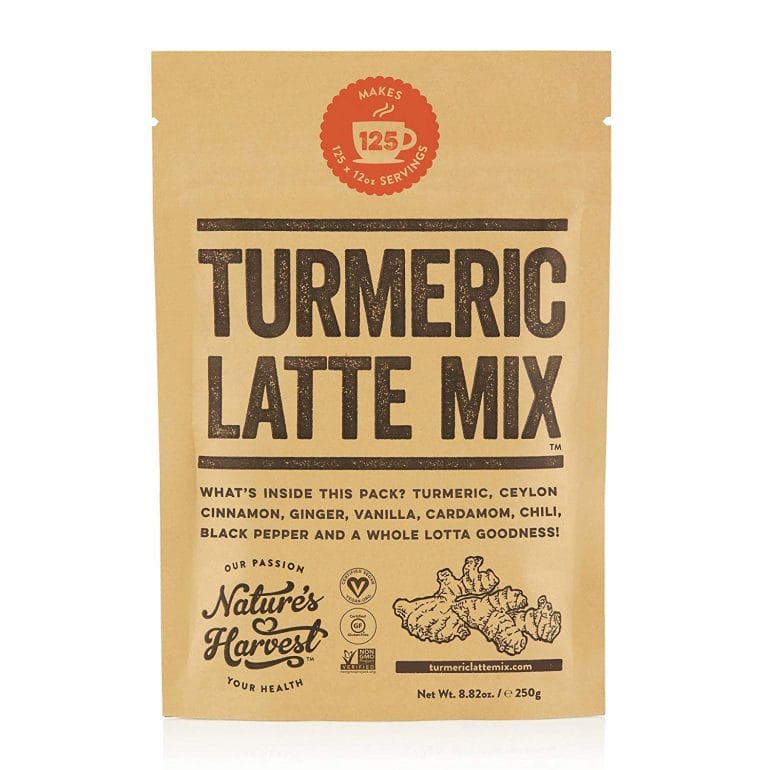 Turmeric Latte Mix is a delicious powdered blend of seven spices, including turmeric, cinnamon, ginger, cardamom, chillin, vanilla and black pepper.
In the Kummer household, we blend half a teaspoon with unsweetened coconut milk and drink it either hot or cold. It's a nutrient-dense, high-fat beverage that's vegan, paleo, and keto friendly.
Best Keto Products for Cooking
Making meals from scratch is the best way to support a healthy dietary lifestyle. In this category, I'll show you some of our favorite products for preparing ketogenic paleo meals at home.
Kasandrinos – Extra Virgin Olive Oil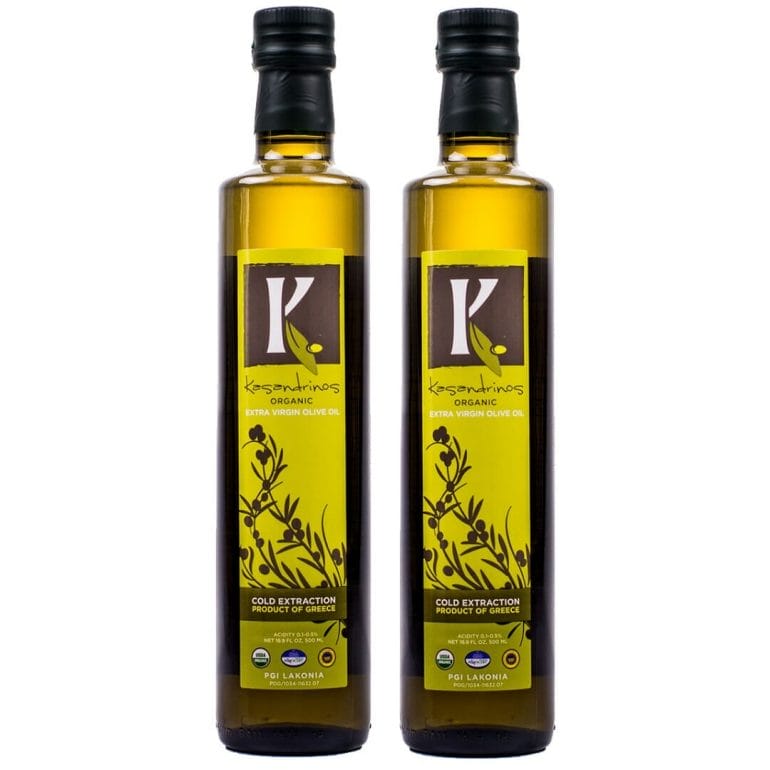 High-quality, extra virgin olive oil has numerous scientifically-proven health benefits. It can even repair a damaged gut microbiota all by itself!
We use a ton of olive oil in our household, and I recently stumbled across Kasandrinos, a family-owned business that makes 100% pure cold pressed extra virgin olive oil from a single source.
Kasandrinos olive oil is:
100% single-source USDA-certified organic extra virgin
Always made from the current year's crop and cold pressed within 24 hours of harvest using mechanical pressing methods
Balanced and slightly peppery in flavor, mellowed by the purity and freshness of hand-picked olives
Sustainably sourced, EU Kosher certified, non-GMO, paleo and PGI certified
Perfect for cooking at high temperatures, serving plain, in sauces, salad dressings, sautés and more
If you travel a lot, I recommend Kasandrino's single-serve packs of olive oil.
You can use code MK50 to save 50% on your first subscription order.
Primal Kitchen – Mayo With Avocado Oil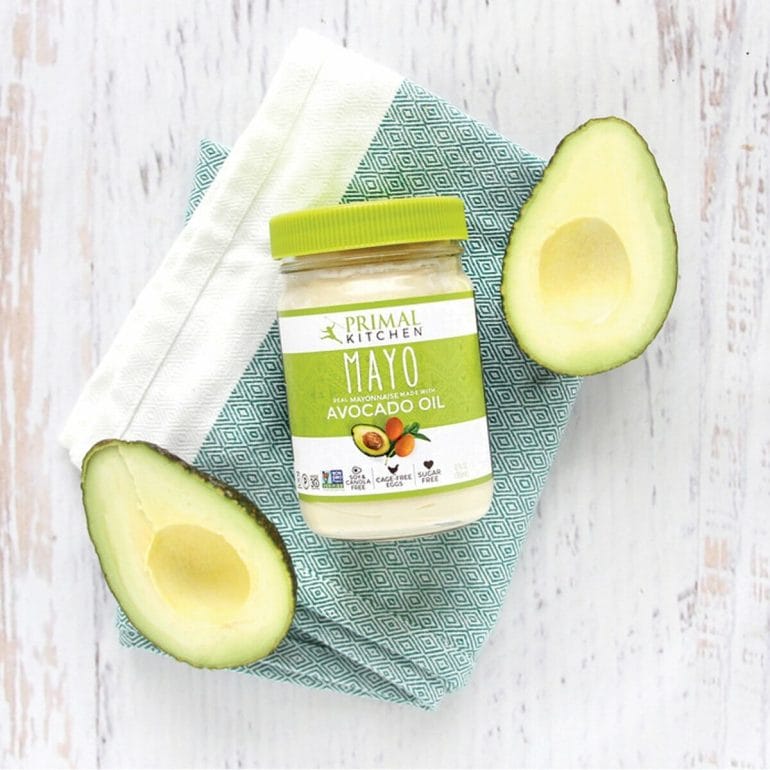 Primal Kitchen Mayo takes us back to our primal roots — made with real-food ingredients with no artificial colors, artificial preservatives or additives. It's the first ever avocado oil based mayo, made with organic, cage-free eggs and organic vinegar from non-GMO beets whipped into that full, rich classic mayo taste you love. Primal Kitchen's mayo is free of added sugar, gluten, dairy, soy and canola choil.
The only way to make this mayo better would be for Primal Kitchen to use pasture raised eggs instead of only cage-free eggs. However, I have yet to find a mayo brand that uses pastured eggs. If that's what you want, you might have to make the mayo yourself.
Contains monounsaturated fats from avocado oil
Whole30-approved
Primal, paleo, & keto friendly
Discount: Use code MK10 to get 10% off your order.
Desert Farms – Camel Hump Fat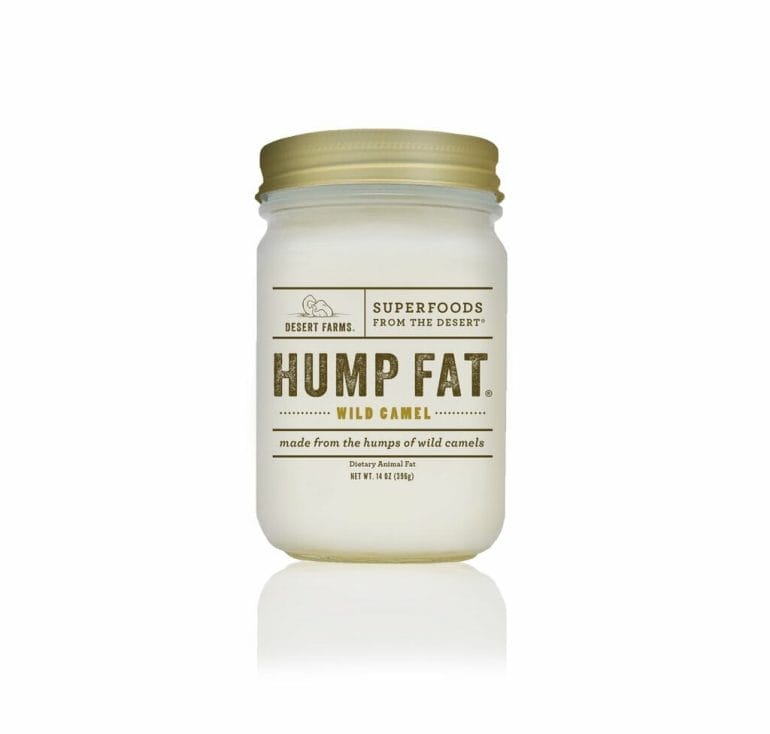 Did you know that camels don't store any water in their humps? (I didn't.) Rather, those humps hold fat, which the animals use as energy. Who knew that camels did keto!?
Hump fat is incredibly nutrient-dense and contains: conjugated linoleic acid (CLA), arachidonic acid, caprice acid, lauric acid, stearic acid, palmitoleic acid, beta carotene, and vitamins A, E, K, B12 and biotin.
Hump fat has 40% of your daily vitamin B12 in a single tablespoon! Plus, it has 3x more oleic acid (omega-9) than coconut oil. No other fat or cooking oil offers this level of bioavailable nutrients.
EPIC Provisions – Animal Fats
Unlike what you may have heard, saturated fats from pastured animals aren't bad for your health. In fact, these are the fats that our Paleolithic ancestors ate for millions of years.
EPIC has a full range of pastured cooking fats that we love to incorporate into meals.
Varieties: Bison tallow, port fat, duck fat, beef tallow.
Gold Nugget – Ghee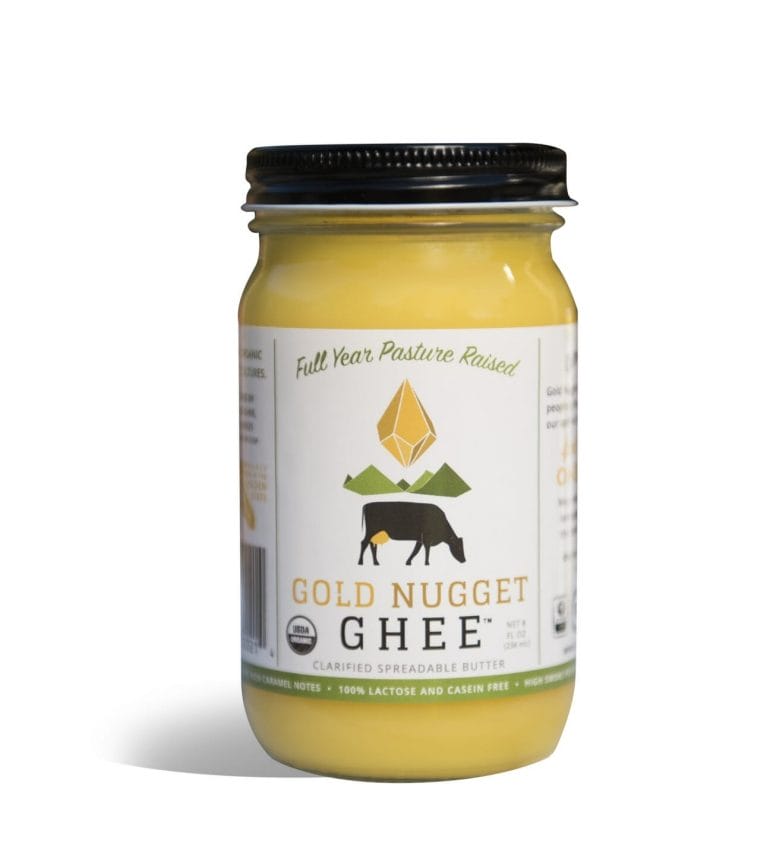 Ghee is clarified butter, which means it's free from dairy protein (whey, casein) and lactose (milk sugar). What makes Gold Nugget's ghee special is that it's from cows that have full-year access to green grass pastures.
The company then lovingly clarifies its cow butter over a slow open flame to remove all the water and milk solids. The result is a delicious and decadent spread with nutty buttery notes that's chock-full of health benefits. Ghee is high in vitamins A, D, and K2; omega 3s; and conjugated linoleic acid (CLA).
Flavors: Traditional ghee, honey ghee, goat ghee, yak ghee, and more.
Discount: Use code MK10 to get 10% off your order.
Cali'flour – Cauliflower Pizza Crust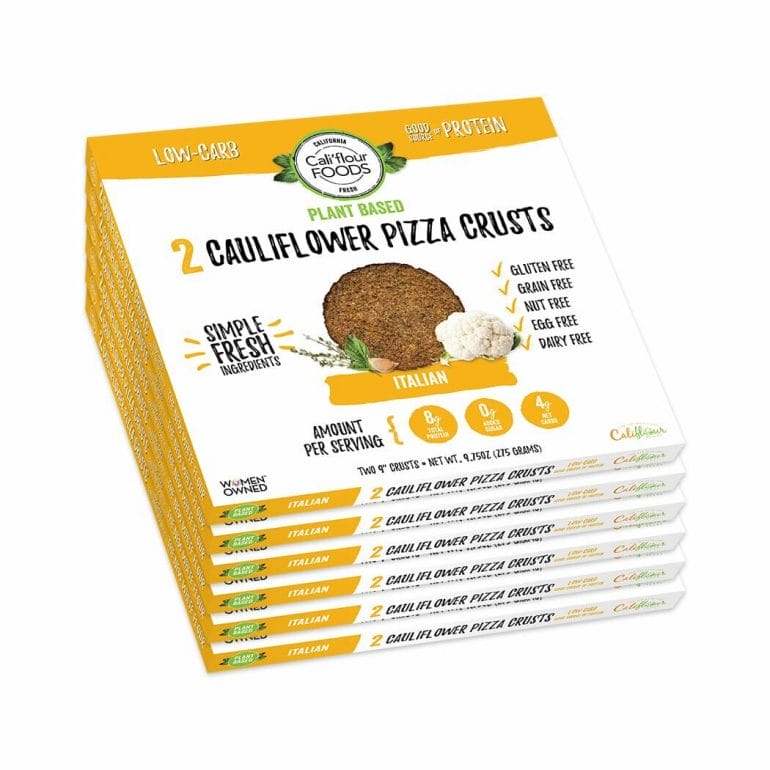 If you love pizza as much as I do, you'll love this plant-based pizza crust from Cali'flour. The crust is made from cauliflower and it's both paleo and keto friendly.
While you can use these crusts for other dishes beyond pizza, if you want to make traditional pizza, I recommend using goat or sheep cheese because it doesn't have casein beta A1, which is the type of inflammatory milk protein found in cows' milk.
Nutritional facts:
Nut-free
Grain-free
8 grams of protein
4 grams of net carbs
Make sure to use discount code MICHAELKUMMER to get 10% off your order!
Primal Kitchen – Salad Dressings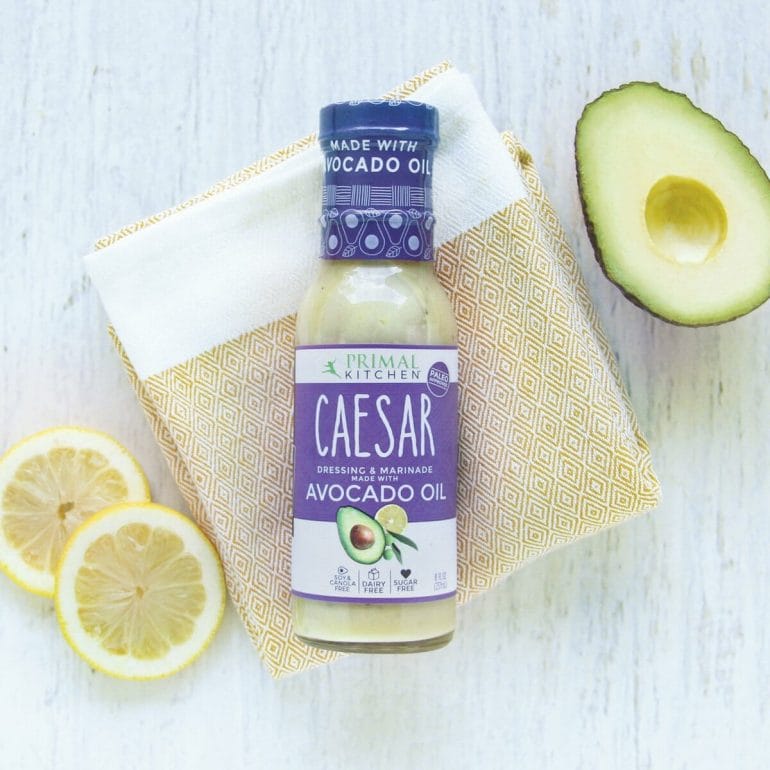 Primal Kitchen offers a variety of different dressings to add flavor to your salads and other dishes. I just picked the Caesar dressing for this roundup because it's one of my favorites.
Primal Kitchen's dairy-free Caesar is made with 100% avocado oil and contains an ample supply of incredible, real-food ingredients. Dive into the classic Caesar taste you know and love, while enjoying organic herb and spice ingredients like roasted garlic, black pepper, coconut aminos and nutritional yeast.
Discount: Use code MK10 to get 10% off your order.
Primal Kitchen – Classic BBQ Sauce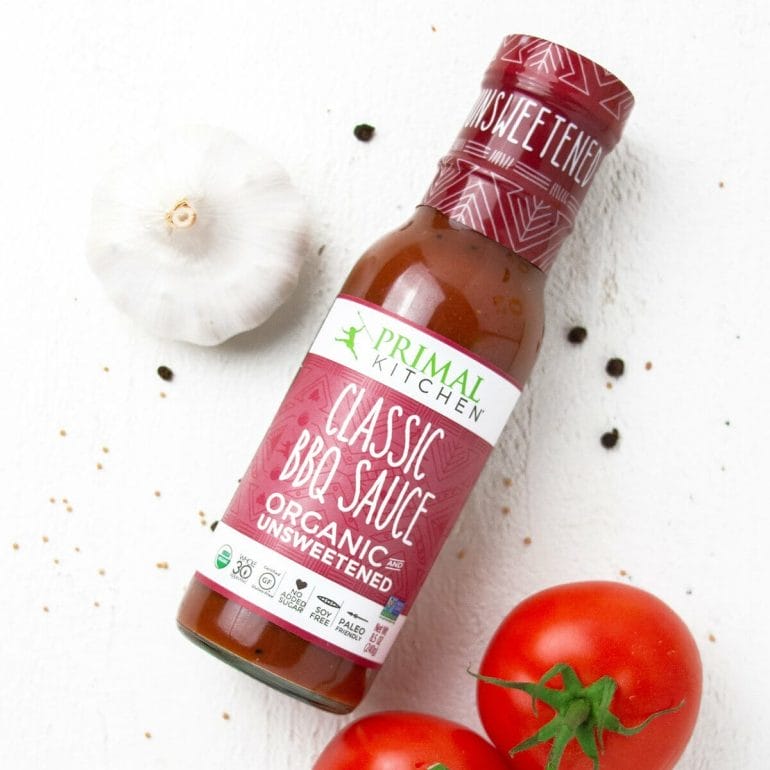 Much like the dressings, Primal Kitchen offers a variety of unsweetened and keto-friendly sauces to add flavor to your meals. I picked the BBQ sauce for this roundup because it's one of my favorites.
Marinate your ribs, transform your BBQ chicken pizza, and dip your sweet potato fries with reckless abandon. Meet your new best friend! The ultimate cookout condiment for grill masters and sauce lovers, Primal Kitchen Classic BBQ Sauce is USDA Organic, unsweetened, and bursting with bold, smoky flavor.
Discount: Use code MK10 to get 10% off your order.
Primal Kitchen – Avocado Oil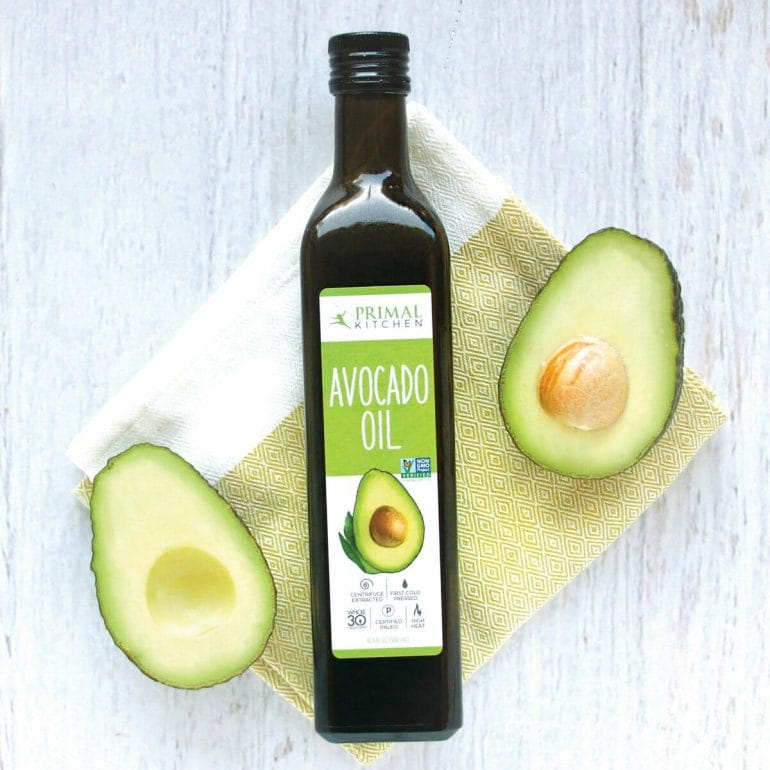 Primal Kitchen avocado oil is refined using 100% centrifuge extraction, and it has a mild and versatile flavor that blends perfectly with all your favorite dishes.
A high-heat stable cooking oil, this product is great for baking, broiling, sautéing and stir-frying. Non-GMO Project verified, certified paleo, Whole30-approved and gluten free, this amazing oil contains 10 grams of monounsaturated fats per serving. Plus, Primal Kitchen avocado oil is 100% pure — so pure it can even be used for moisturizing hair and skin!
Contains monounsaturated fats
High-heat cooking oil
Whole30-approved
Discount: Use code MK10 to get 10% off your order.
Yez! Foods – Artisan Keto Bread Loaf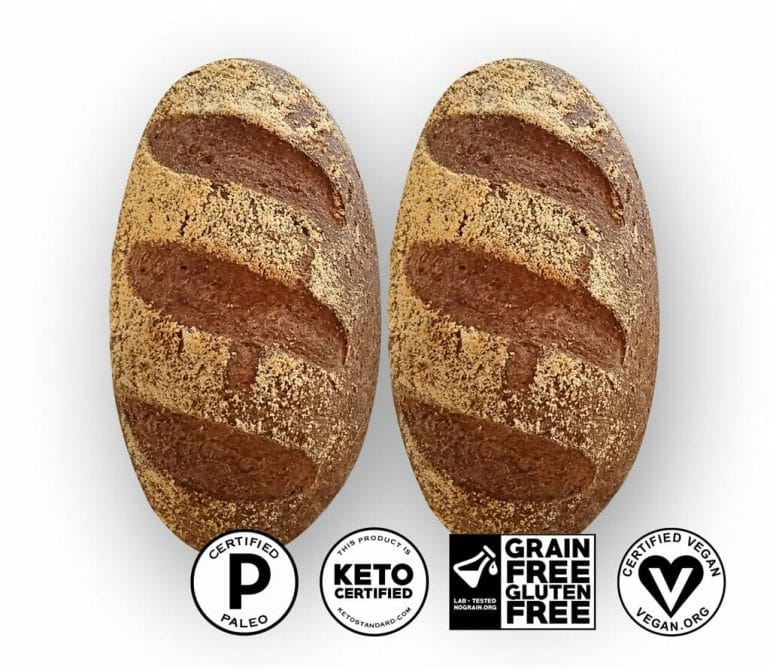 I had tried paleo bread before, but when I started with keto, I didn't think I'd ever have bread again. Then I discovered Yez! Foods and their delicious paleo-friendly and keto-friendly breads!
Yez! Foods' artisan bread is the only one in the category that tastes like rustic, full-grain bread, without the grains, gluten, soy or preservatives. Instead, the company believes in simple ingredients. No "proprietary blends," no highly-processed fibers, and no additives or fillers.
Ingredients: Almond flour, organic coconut flour, organic whole husk psyllium, organic chia seeds, yeast, Himalayan pink sea salt, organic stevia powder, distilled water.
Bonafide Provisions – Bone Broth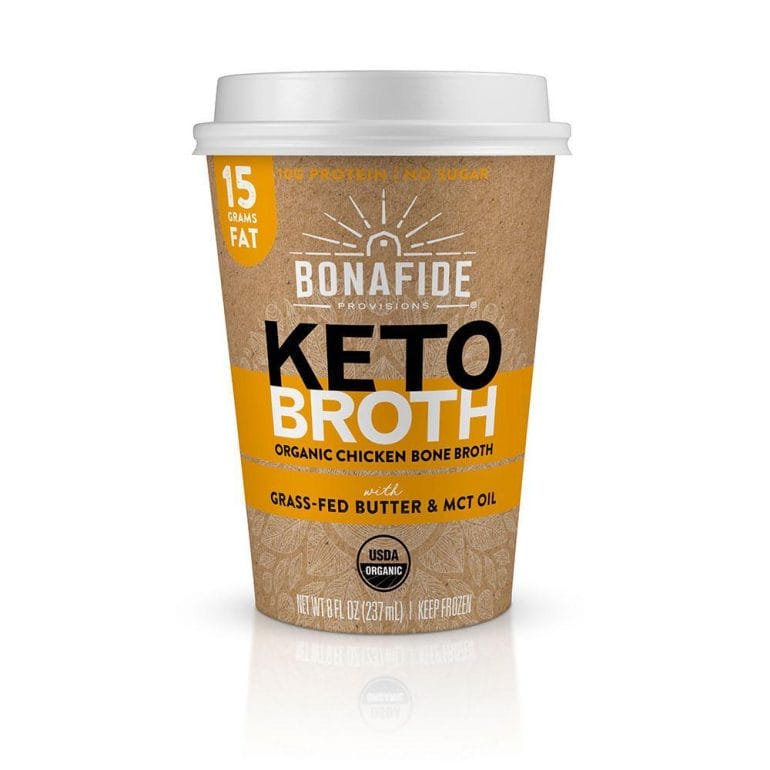 In my opinion, bone broth is one of the most healthful and underutilized foods on the planet.
When making its broth, Bonafide Provisions is committed to staying as true as possible to the traditional cooking methods of our ancestors. The company obsesses over each ingredient and fine-tunes its simmer times to make sure its broth contains the maximum amount of collagen.
That's why it gels, and why the company freezes its broth — just like you'd do at home — to preserve flavor and nutrients at their peak.
Bonafide's bone broth is available in a traditional and keto recipe!
Redmond – Real Salt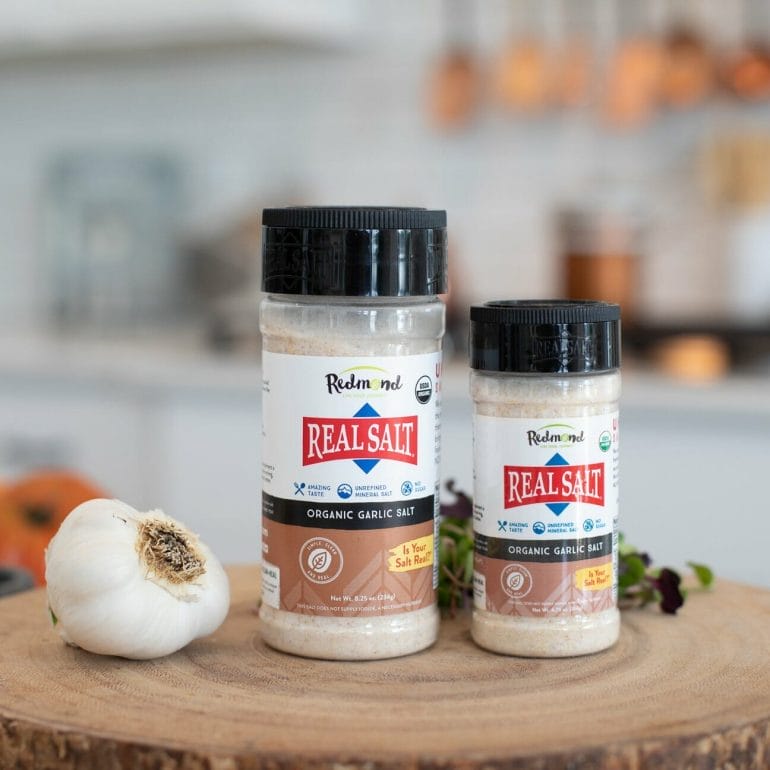 Real Salt is the only brand of sea salt harvested from an ancient, pristine source near Redmond, Utah. Real Salt is exactly as nature created it — unrefined, ancient sea salt with a complete blend of minerals and a subtle, sweet flavor unlike any other salt on Earth.
Until recently, I avoided salt like the plague because I was under the misconception that it was bad for my health. The truth is that high-quality salt is not only necessary for your body to function, but it's incredibly healthy. I'm currently working on an article dissecting the "sodium controversy," so stay tuned.
Available as fine, kosher, coarse, or powdered salt in different sized containers.
Top Keto Products – Final Words
Before I started my ketogenic journey, I didn't think the keto diet was sustainable over the long run.
But I've now been in ketosis (paired with intermittent fasting) for several months non-stop, and I see no reason why I would want to go back to eating more carbs.
Life's good, and I can tell you that the ketogenic diet is very sustainable. My hope is that this article gives you some inspiration and guidance abut which keto products you can use to make your journey easier and more convenient.
Of course, there are plenty of other great keto products out there — take macadamia nuts, for example — and I encourage you to explore them.
If you know of a product, service or meal plan that I should cover on this blog, don't hesitate to reach out to me. I try to answer all my emails.

Michael is a healthy living enthusiast and CrossFit athlete whose goal is to help people achieve optimal health by bridging the gap between ancestral living and the demands of modern society.
Medical Disclaimer
The information shared on this blog is for educational purposes only, is not a substitute for the advice of medical doctors or registered dieticians (which we are not) and should not be used to prevent, diagnose, or treat any condition. Consult with a physician before starting a fitness regimen, adding supplements to your diet, or making other changes that may affect your medications, treatment plan or overall health. MichaelKummer.com and its owner MK Media Group, LLC are not liable for how you use and implement the information shared here, which is based on the opinions of the authors formed after engaging in personal use and research. We recommend products, services, or programs and are sometimes compensated for doing so as affiliates. Please read our
Terms and Conditions
for further information, including our
privacy policy
.