For 2020, I decided to start a newsletter that goes beyond announcing new content on my blog via email.
My goal with this newsletter is to comment on topics, news and new products that I think you'll be interested in, but which I don't have time to write about at length.
So let's get right to it.
In This Month's Issue:
Blog News
I have finally created a Facebook page dedicated to health and fitness. I'll use it to share behind-the-scenes pictures and videos of the Kummer family, the foods we eat, and our workout routines.
Of course, I'll also share new health-related blog articles and other content that I think you might find entertaining and informative. So check it out and give it a thumbs up, if you like.
Depending on how the page develops, I might also start a tech page. Let me know if that's something you'd be interested in!
Most Viewed Content in 2019
Here's a list of my most-viewed blog articles in 2019. Have you read them?
In total, my blog was viewed over 1.6 million times last year, so thanks for your readership — I really appreciate it!
Health & Diet News
I usually avoid reading articles with headlines like the one above because they tend to make me angry. That's because they often mix facts with weak scientific evidence and opinion in order to make the whole article look like it's fact-based.
While the human body is incredibly complex, our ideal diet, based on millions of years of evolution, is incredibly simple. Applying that framework is hard, I know. But that doesn't mean you have to get hung up on what's currently trending or what the latest (poorly-designed) study says.
To get started on a simple path to better health, check out my ultimate guide to healthy eating and my complete guide to the ketogenic paleolithic diet.
Coconut oil/fat is in the news a lot. Sometimes, it's hailed as the best thing since sliced bread (when was that ever a good thing?), and sometimes it's derided because it's high in saturated fat and can increase your low-density lipoprotein (LDL) — which, as the name implies, is NOT cholesterol (fat) but a carrier protein.
I'll write more about LDL and the myths surrounding it in an upcoming article. What you should know for the time being is this: coconut oil is neither bad nor a miracle fat. So treat it like other healthy oils and make it part of your diet. Just apply common sense and use a variety of healthy fats, including lard, tallow, duck fat, avocado oil, olive oil and ghee.
Stay away from vegetable, seed or nut oil, and don't worry about saturated fats or high LDL (if you're on a high-fat, low-carb diet).
Migraines aren't the only medical condition that can be triggered or exacerbated by the (wrong) bacteria in your gut.
That's why it's so important to take care of and support your gut's microbiota. To do that, you don't need probiotic supplements — just eat a healthy diet and fast intermittently.
Check out this article to learn everything you need to know about the connection between your gut and well-being.
Here's the layman's explanation of how Type 2 Diabetes develops: if you consume too many carbs, your blood insulin levels remain high and your cells ultimately become resistant to that insulin.
To fix that and reverse diabetes, stop eating carbs. Easy!
Another thing to remember is that the body may use energy from alcohol before using ketones from body fat. This could potentially limit the effect of the diet.
The same is true for sources of carbohydrates. If you consume carbs and fat together, your body will likely use the energy from carbs first because it's "less expensive" from a metabolic perspective.
Fitness News
I tend to agree, because you can't "out-exercise" a crappy diet. So the idea of losing weight by simply burning more calories than you consume is terribly flawed because not all calories are created equal.
I'm convinced that weight-loss is a byproduct of a healthy dietary lifestyle. So if you have an overweight or obese child, don't sign them up for another sports class; instead, look at what you're feeding them and make the appropriate changes.
What does that mean? Get rid of the carbs and increase the intake of healthy fats.
Really good advice across the board. So get up and start sweating!
I agree that most wearable sleep trackers don't produce reliable results. That's why it's important to understand how these devices work, so you can also understand their limitations.
However, not all sleep trackers are created equal, as I explained in detail in this article. Based on all the data I've seen (and third-party validation), I'm convinced that WHOOP is fairly accurate at tracking sleep if worn properly.
The supplement market is highly unregulated. That means manufacturers can claim pretty much anything they want on their product labels.
While most supplements simply don't work and are thus a waste of money, some can be downright dangerous, as the linked article explains.
So unless you're an elite athlete, I'd recommend staying away from "performance-enhancing" supplements. If you decide to use them, stick with those that have been scientifically proven to work.
I wrote about some of those supplements on my blog, and you can check out those articles here.
Technology News
My friends over at 9to5Mac published a good roundup of the best new gadgets from this year's CES.
I'm most excited about Eve Cam and its support for Apple's new HomeKit Secure Video. The other gadget I'm looking forward to is the Arlo Pro 3 Floodlight camera, even though I don't know yet if it'll support HomeKit.
At the Kummer house, we rely heavily on HomeKit and Siri for home automation. One of the areas we haven't invested in yet is smart blinds, which can be raised or lowered using voice commands.
Most of the smart blinds on the market are incredibly expensive and, for many, not worth the money. So it's great that Ikea decided to launch a lower-cost option with their FYRTUR blinds.
The one thing I'm not convinced of yet is using batteries instead of wires. I know most blinds operate for months on a single charge. But still, I already find it annoying to change the batteries of our smoke alarms once every 6 to 8 months, and I don't think I want to add half a dozen blinds to that list.
At the end of last year, AmpliFi — Ubiquiti's consumer brand — launched its first Wi-Fi 6 router, the AmpliFi Alien.
In my opinion, the Alien is one of the most powerful and slickest Wi-Fi mesh routers you can buy. So if you're struggling with Wi-Fi dead spots in your home, you might want to consider the Alien.
Check out my AmpliFi review to learn more about it.
Recently Published Blog Posts
Fat Fit Go makes delicious nut butters for people who follow a low-carb high-fat or ketogenic diet. But what about the ingredient quality?
Momentous claims to have created the highest quality and cleanest protein powder on the market. In this review, I'll dive into whether that's really true.
In this SuperFat review, I tell you everything you need to know about these keto/paleo and vegan-friendly nut butter pouches (and I share my discount code).
Ample K is a healthy, ketogenic meal replacement drink that I've relied on while traveling (and when I don't have time to prepare a proper meal) since 2018. In this review, I'll tell you everything you need to know about Ample K and share my discount code with you.
I already had a review of the best keto meal replacement shakes but decided to spin off this Ample K review and go into more detail about why like it so much.
A complete review of Ample V — one of the best vegan meal replacement shakes on the market.
Similar to Ample K, this is a spin-off from my best vegan meal shakes article.
An in-depth review of how I use Ubiquiti UniFi networking equipment, including the UniFi Dream Machine, in my home to provide perfect Wi-Fi and LAN coverage throughout the house.
In this review, I compare the various AmpliFi wireless mesh-networking systems to help you pick the right one for your requirements and budget. I initially stumbled upon AmpliFi when Apple discontinued its AirPort base stations and I had to look for an alternative to the aging Wi-Fi network in my house.
AmpliFi vs. UniFi is a review of the leading WiFi mesh networking technologies. For this article, I compare both brands and explain why I decided to upgrade from AmpliFi to UniFi.
What I'm Reading Right Now
I'm not reading nearly as much as I would like, due to competing priorities such as my day job, spending time with my family, writing for this blog and workout out.
However, I managed to read a couple of interesting books lately and I wanted to share them with you.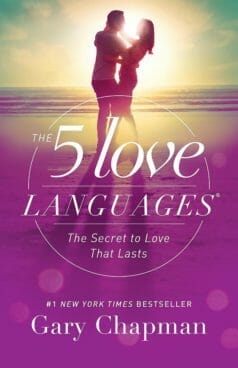 I never thought that I would read a book like this. It doesn't have a very manly title, and I'm certainly not the emotional type.
However, as part of the research I've done for my food-related articles, I've come to appreciate the power of the mind and how our actions can influence the chemical processes happening in the brain.
My wife and I have been happily married for almost nine years, and while things are good between us, we couldn't help but notice our priorities have shifted from "caring only about us" to the kids and countless other things that demand our daily attention.
In other words, our "love tanks" weren't as full as they used to be, and what we thought would fill them again wasn't really what our minds responded to.
That's where the book came in — it helped us to discover what it is what we need the other person to do to feel loved. I know how cheesy that sounds, but believe me, it works and the book is well worth the $10 it costs on Amazon*.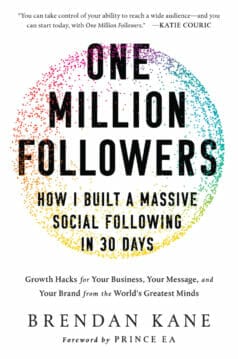 I've always struggled with social media. For a while, I didn't even want to be on any of those platforms.
I only have so much time to work on my blog — usually between 5 and 7 a.m. — and I want to spend all that time writing exceptional content, instead of posting on Instagram or Facebook.
On a recent flight to a tradeshow I was speaking at, I sat next to a lawyer who was reading this book. I asked him if it was any good, and he responded that he was a partner at a law firm, trying to figure out social media. The book was recommended to him and, so far, he liked it and the content made sense.
As soon as I got off the plane, I purchased the audiobook so I could listen to it while on the move. I'm almost finished and have realized two things:
I don't have the time and bandwidth to be successful on multiple platforms.
I do have the resources to build up a significant following on the one platform I never liked: Facebook. That's why I started my page there and at the time of this writing (January 26th), the page already has over 5,000 likes.
If you're a content producer or a personal brand and want to be successful on social media, I highly recommend this book!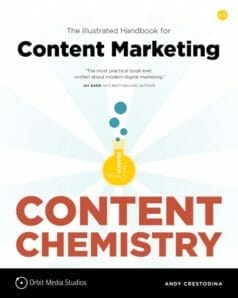 I picked this book up in June but didn't get to reading it until the end of the year. It's an excellent book for bloggers and content producers who want to be successful with organic search.
90%+ of my readers come from Google, so it's crucial that I do everything right from an SEO perspective. I hope I can break that reliance through my social media efforts, but until then, my site is very much SEO-driven.
The book explains, from various angles, how you should write and market your content to be successful — and I've stumbled across numerous tips that I can implement for my blog.
Wrap Up
That's it for January, folks! I hope you enjoyed the first formal newsletter. If you did, let me know by leaving a comment below. If you didn't (or would like to see other topics covered), let me know that as well!
I'm particularly interested in how you like the length of the newsletter. Is it too long, too short, too many or too few topics?

I'm a healthy living and technology enthusiast.
On this blog, I share in-depth product reviews, actionable information and solutions to complex problems in plain and easy-to-understand language.