How to take control of your inbox with SaneBox
by
If you receive as many emails as I do and if you feel you have lost control over your inbox, I have good news for you! Read on to learn more about SaneBox, a service that determines what email is important to you, and that filters out what isn't – saving you from endless interruptions.
Over the past couple of years, the amount of email I have received has steadily increased, and it's become a time-consuming task managing my inbox and the emails contained therein. There are two main problems with email – clutter and the abuse of the medium email itself.
Get a $5 credit towards your subscription
Clutter
I distinguish between two primary categories of emails: Messages that need an immediate action and everything else, I call clutter.  The latter includes receipts, account notifications, newsletters, emails I'm copied on and anything else that I don't need to take (immediate) action on. My goal is only to have emails in my inbox that are actionable.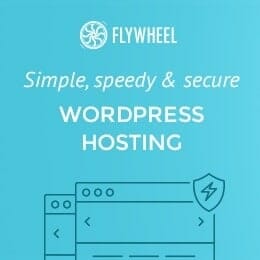 The abuse of the medium
I have noticed that in many organizations, email has replaced phone calls and personal interaction. Instead, some people abuse emails to carry out discussions, resulting in email threads with dozens of messages. Add useless disclaimer messages, extravagant signatures that include images and the lack of using inline replies, and you have a recipe for disaster.
The manual way to deal with clutter
Until recently, I have used an extensive set of rules in Apple Mail to deal with clutter. One set of rules automatically moved messages from certain senders into a dedicated folder named "Clutter." Other rules looked for keywords in the message body to distinguish between clutter and actionable emails from the same sender.
My setup worked but required ongoing maintenance. Every time, I signed up for a new account that asked for my email address, I had to update my rules. Sometimes the sender address of existing accounts would change, thus requiring me to update my rules as well.
The other issue with my current setup is that all my rules only trigger while Apple Mail is open. I leave the iMac in my office running, so my rules usually work, even when I'm out of the office and with my MacBook or iPhone. But I have had cases where the internet connection in my home office went down, or Apple Mail crashed while I was on a week-long trip, thus rendering my rules ineffective.
Exchange accounts support server-based rules, but as far as I know, you can't manage them via Apple Mail. Plus, I usually don't use my work email address for any online accounts, but instead, I have set up a dedicated iCloud alias. As a result, most notification email from business-related accounts goes to my iCloud account. iCloud.com also supports server-side rules, but they are less flexible and don't synchronize with local rules.
SaneBox – the smart way to deal with clutter
SaneBox is a cloud service that automatically moves clutter out of your inbox and into a special folder called @SaneLater. Without any extra configuration or training, SaneBox does an excellent job of identifying clutter, but you can train it by either moving messages from your inbox to the @SaneLater folder or by transferring messages that were accidentally marked as clutter back to your inbox.
The big advantage of SaneBox is that doesn't need any client-side software or rules. It works directly with your mailbox on the backend. However, that means that you have to give SaneBox with the credentials of your email account(s). SaneBox is in use by major corporations and has a reputation for properly protecting your credentials. Because of that, I chose to trust SaneBox with my email passwords.
SaneBox has more features than smart filtering, including but not limited to:
SaneBlackHole: Unsubscribe from mailing lists and individual senders with ease.
SaneSnooze: Defer an email until tomorrow, next week, next month, or anytime.
SaneReminders: Set reminders for your future self. Never skip a beat.
SaneAttachments: Say goodbye to bulky attachments and hello to automatic uploads to the cloud.
SaneNoReplies: Don't take No (reply) for an answer. Quickly see all sent mail with no reply.
SaneNotSpam: Avoid false positives that send legitimate emails to your Spam folder.
I use SaneNoReplies and SaneSnooze a lot, but I rely on OmniFocus for my reminder needs and SpamSieve for spam filtering. To learn about all the features SaneBox offers, check out this page.
SaneBox is not free
SaneBox is a subscription-based service, and it's worth every penny. To me, time is money and the less I get distracted by emails that don't need immediate attention and the less time I spend managing my inbox, the more time I can devote to being productive. For that, I'm willing to pay because there is an apparent return on investment (ROI).
SaneBox offers three plans called "Snack," "Lunch" and "Dinner" that cost $7, $12 and $36 per month and they can accommodate 1, 2 and four emails accounts. I have four email accounts that I use SaneBox with, and instead of signing up for the "Dinner" plan, I created two separate "Lunch" accounts. I did that because I use only 2-3 of the optional features per account
If you want to take control of your inbox, I highly recommend SaneBox. They offer a free 14-day trial, and you can use the link below to get a $5 credit.
Get a $5 credit towards your subscription
🇦🇹 Austrian 📜 Blogger 👨‍👩‍👧‍👦 Father of a princess and a preemie 🥑 Fan of Paleo lifestyle 💻 Technologist ✈️ Frequent flyer 📱Amateur photographer
Latest posts by Michael Kummer (see all)